---
From the river to the marshes to the piney forests, all of Louisiana's diverse terrains and wildlife get a shoutout in a new hospital specially designed for the state's youngest patients.
Our Lady of the Lake is planning to open its new $230 million Children's Hospital late next year off Essen Lane. Officials gave members of the media a tour in early May as about 60% of the work was complete.
"Our goal is to make sure that children in the state of Louisiana no longer have to leave Louisiana for great health care," says OLOL Executive Vice President and COO Terrie Sterling.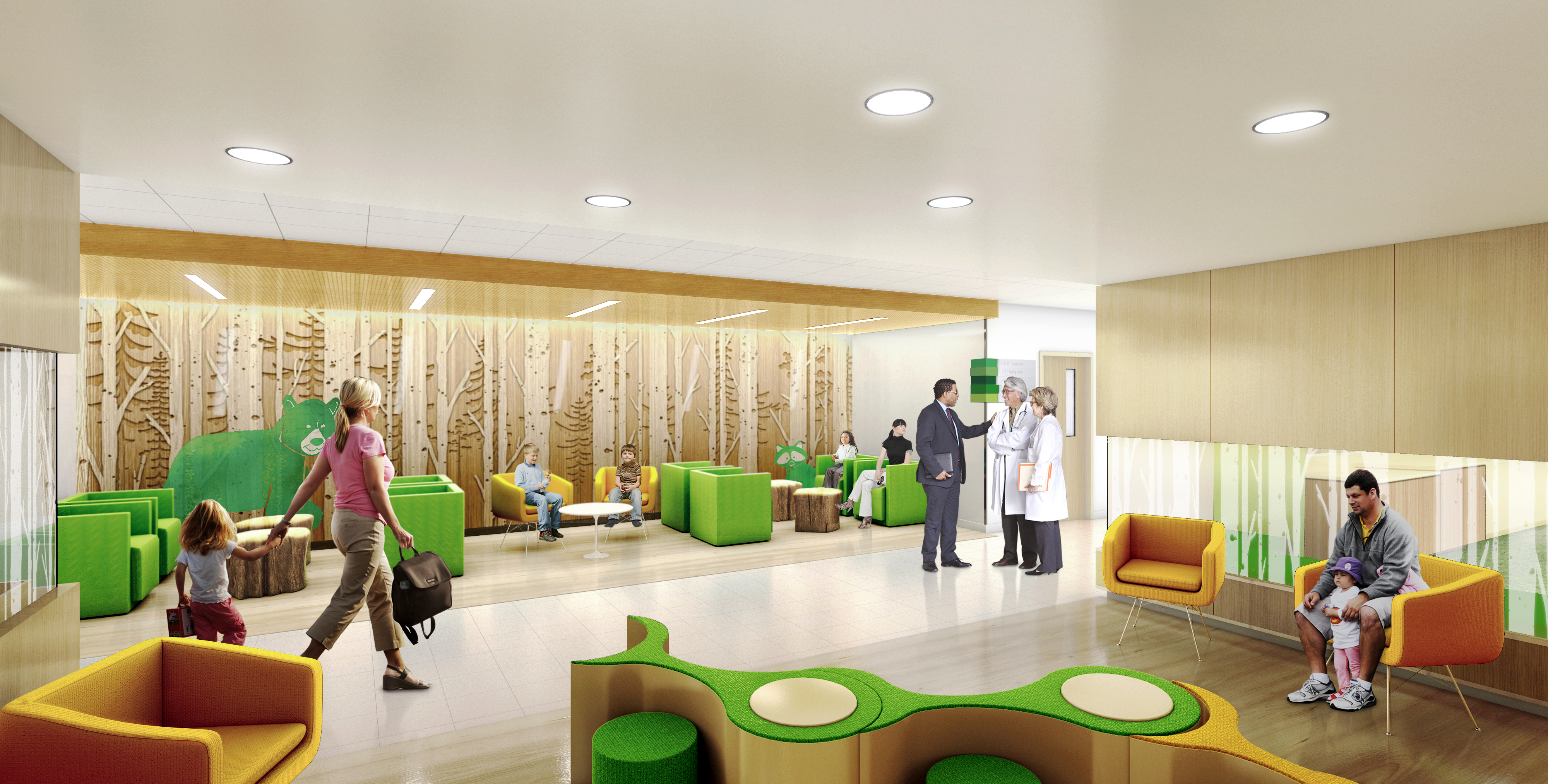 From the interstate, the facility's multicolored glass exterior is clearly visible as construction continues on 66 acres of land near the OLOL Regional Medical Center. Inside, the colorful palette extends into the two-story lobby inspired by the Mississippi River in swirling shades of blue.
"You'll see the curvature; you'll see the colors of blues," OLOL spokeswoman Stephanie Roussel told the media tour. "Our friend the pelican will greet you here."
No, not a real pelican, but one of several animal characters that dot the walls, show up in resource materials and provide wayfinding and more information in each area of the hospital. Crabs and crawfish appear in the red-hued cafeteria. Alligators and frogs are in the green, bayou-themed waiting areas of the emergency unit. Roseate spoonbills and redfish make appearances in the violet-colored inpatient units and a full floor dedicated to a St. Jude Clinic.
The animals and ecosystem concept were designed by an in-house team and the facility's design firm, HKS Architects.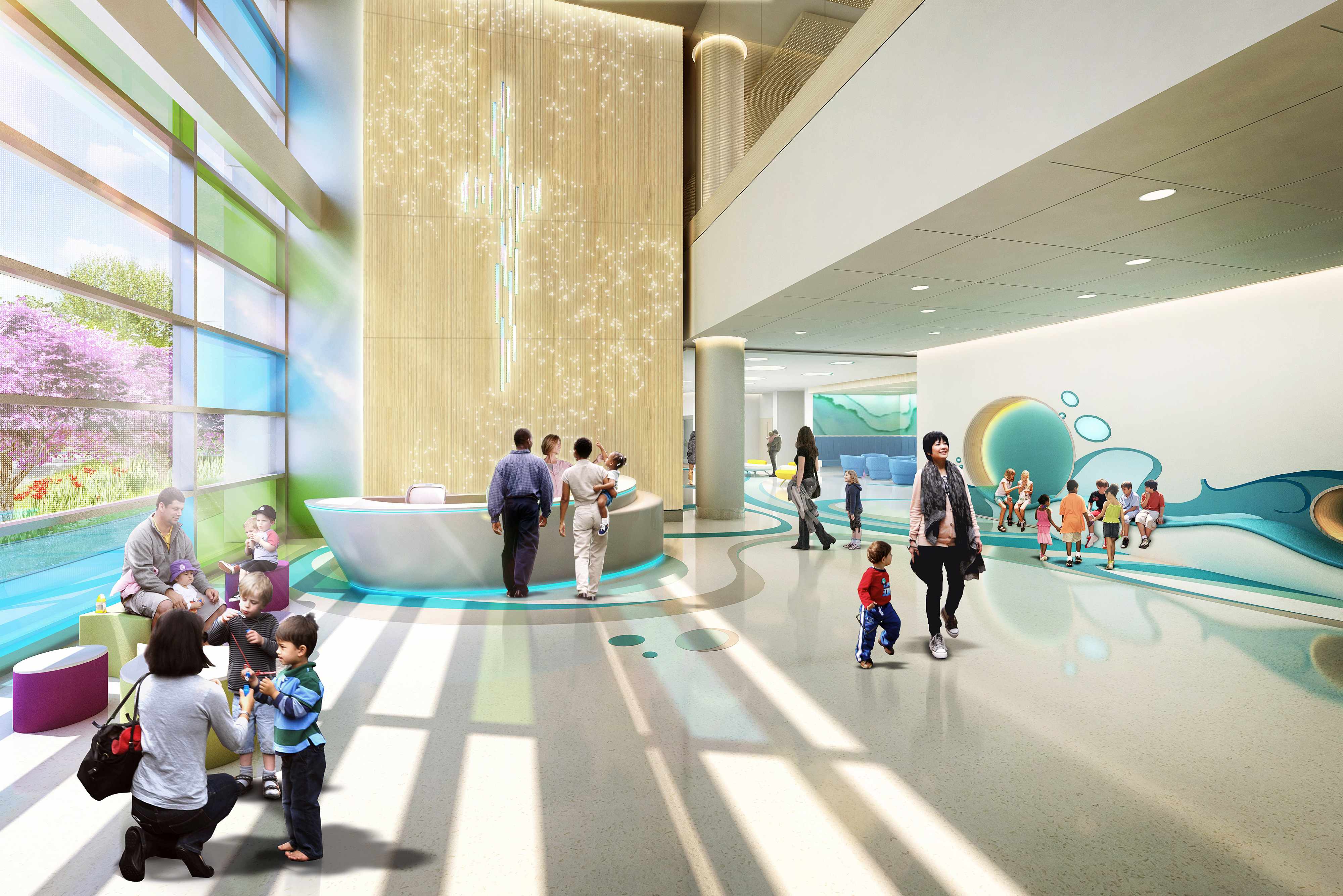 "They are really becoming extensions of Our Lady of the Lake," Roussel says. "They are not only going to provide wayfinding … They are going to be used for education: How do you put a bandage on your wound? How do you prepare for surgery? What do you do if you are scared about a shot? These animals will become the voices that our patients see and hear and are comforted by."
The hospital will have six floors and 80 beds when it opens next year, with plans to potentially expand to 130 beds and add additional floors. The new facility doubles the amount of surgical space and intensive care beds for the Children's Hospital, and also features large private rooms for families, a resource center and library for tutoring and school work, an outdoor pavilion and garden and an adjacent 95,000 square-foot medical office building.
"We designed this hospital from the ground up for children and with their families in mind," Roussel says. "We want it to be an icon of hope and healing, and that's in every space here." ololchildrens.org
---
This article was originally published in the June 2018 issue of 225 Magazine.