---
Not long after moving to Baton Rouge to attend LSU on an academic scholarship, a young Jordan Lavergne saw his first real concert: Kendrick Lamar at The Varsity. He'd never been particularly inclined toward music, but something shifted at that show.   
Upon meeting Lamar after his performance, Lavergne was struck by how meek and personable the rap luminary was. He says the experience showed him that no innate exceptionality was required to forge a career in music; all it took, he realized, was passion. And it was that show that sparked his own.
Lavergne began honing his craft by freestyling "incessantly" and drinking in inspiration from old Tupac interviews. Soon, he was making his way to open mics, performing at venues like the Culture Reggae Club and the Tigerland Hookah Lounge, and quickly graduating to regular paid shows. He soon adopted his now-signature pseudonym, Jazz Bandito. 
Now 28, Lavergne has pivoted toward management and curation, overseeing and advising several Baton Rouge artists and organizing various events around town, such as a Juneteenth concert this summer at The Varsity. But just as his passion was not limited to rapping, nor is it limited to the music industry. Of equal importance, Lavergne says, is his work in massage therapy and spiritual healing, which even landed him a feature in The New York Times.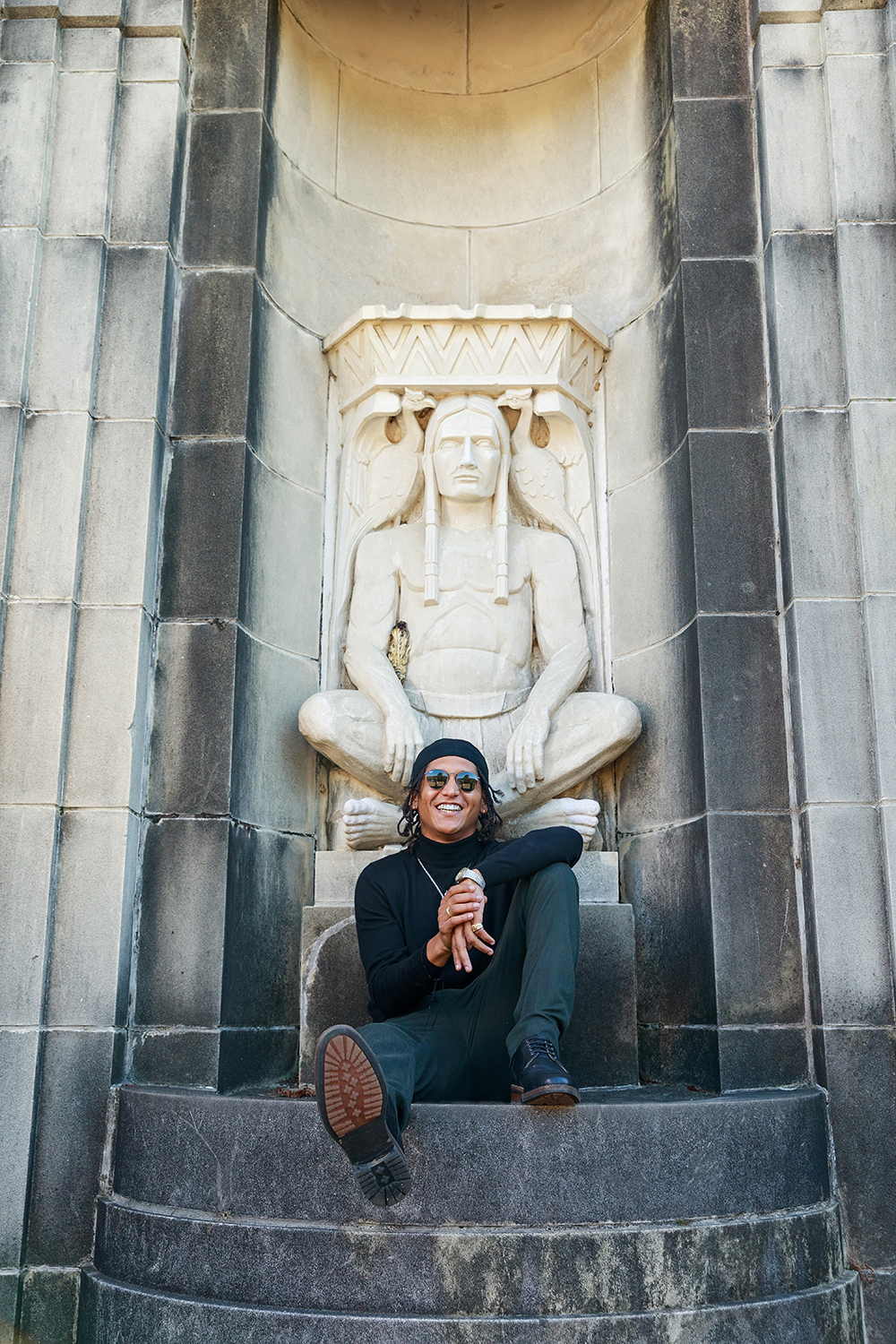 "Jazz is definitely a Jack of all trades," says Baton Rouge music producer, engineer and audio technician Joseph Swiger, Lavergne's close business partner and friend. "He's a go-getter. He's versatile. He's not really stuck in his own box."
As Lavergne's musician friends grew to take their crafts more seriously, he noticed a common need for structure and guidance. Having previously worked in management positions in restaurants, he felt that was a role he could fill. 
In the meantime, his spiritual journey became just as important as his musical one.
Raised in a nondenominational Christian family, Lavergne began to feel spiritually adrift during college and started studying world religions, including texts like the Islamic Quran and Hindu Upanishads.  
It led him to train in the spiritual healing technique known as reiki. Now a master of the practice, Lavergne says he helps his clients to alleviate physical, mental and spiritual ailments by tracing central energy points, like the heart, throat and third eye, with crystals.
"Jordan is definitely very receptive. He asked very aware, conscious questions during training," says Lisa Hernandez, a longtime reiki practitioner who mentored Lavergne. "I know that he's also applied much of what he's learned in his personal practice."
Lavergne is a licensed massage therapist, too, working at The Emporium on Government Street and keeping his own office at Move Better Bodyworks. 
There's a duality between these seemingly divergent career paths, Lavergne says. His mission, in everything, is to guide others.
"I'm realizing no matter what I do—whether I'm a rapper, a manager, a healer—my goal is to help people. Healing is my calling."
---
This article was originally published in the November 2022 issue of 225 magazine.