---
On a hot August day downtown, the German street artist known as KEF! is carefully spray-painting lines on a wall. He's in the hallway between the Commerce Building's residential lobby and Magpie Cafe, where the restaurant's patrons wander out looking for the bathroom or residents haul sofas and other apartment furniture to the nearby freight elevator.
But KEF! doesn't seem to mind the interruptions. He's only focused on the precise pressure he's putting on the cap of his spray paint can. "If I press too much it will become big, and if I don't press enough it will come out like …" He makes a sputtering sound mimicking the sprinkle of black paint that would ruin his nearly perfect lines.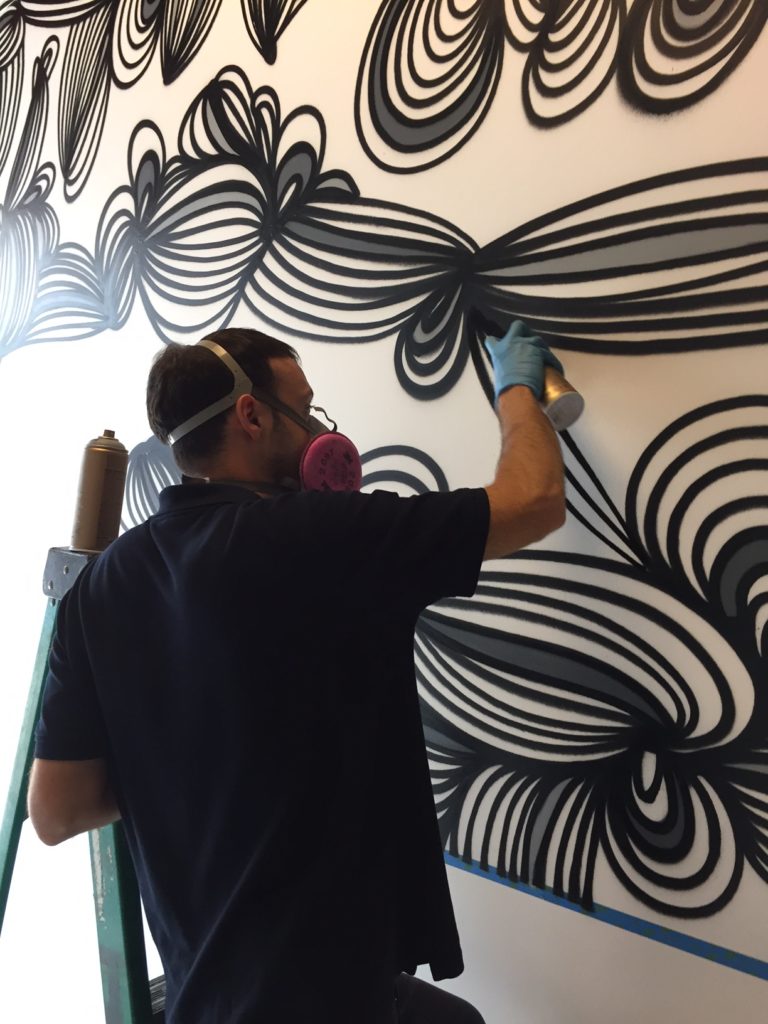 The 27-year-old Berlin artist is known for his eye-catching designs—a massive web of lines often in black and white, but sometimes with pops of color. He has traveled the world, painting large murals all over Europe, Hong Kong and South America. August marked his first-ever trip to the United States, and it was Ann Connelly Fine Art that made it happen.
Connelly and her team brought KEF! to Baton Rouge to work on public and private commissions. Last year, she hosted Argentinian muralist Pastel for several projects, part of a mural effort she hopes to continue.
KEF! painted a wall during an event for our sister publication Business Report, worked on private commissions and covered one side of the exterior of the Overpass Merchant in his recognizable designs while here.
He says he often hears from fans of his work that the shapes he creates look like faces or clusters of mussels. "This is all OK," he says. "The people can interpret whatever they want. I don't really set rules in that."
While KEF! says he takes inspiration from organic shapes in nature, "I don't try to copy anything in the material world. For me, it's really about a feeling that I try to transmit."
After a little less than two weeks in Baton Rouge, KEF! left the states for another commission. But he left a colorful mark on the city. kefart.com, annconnelly.com
---
A WILD VIEW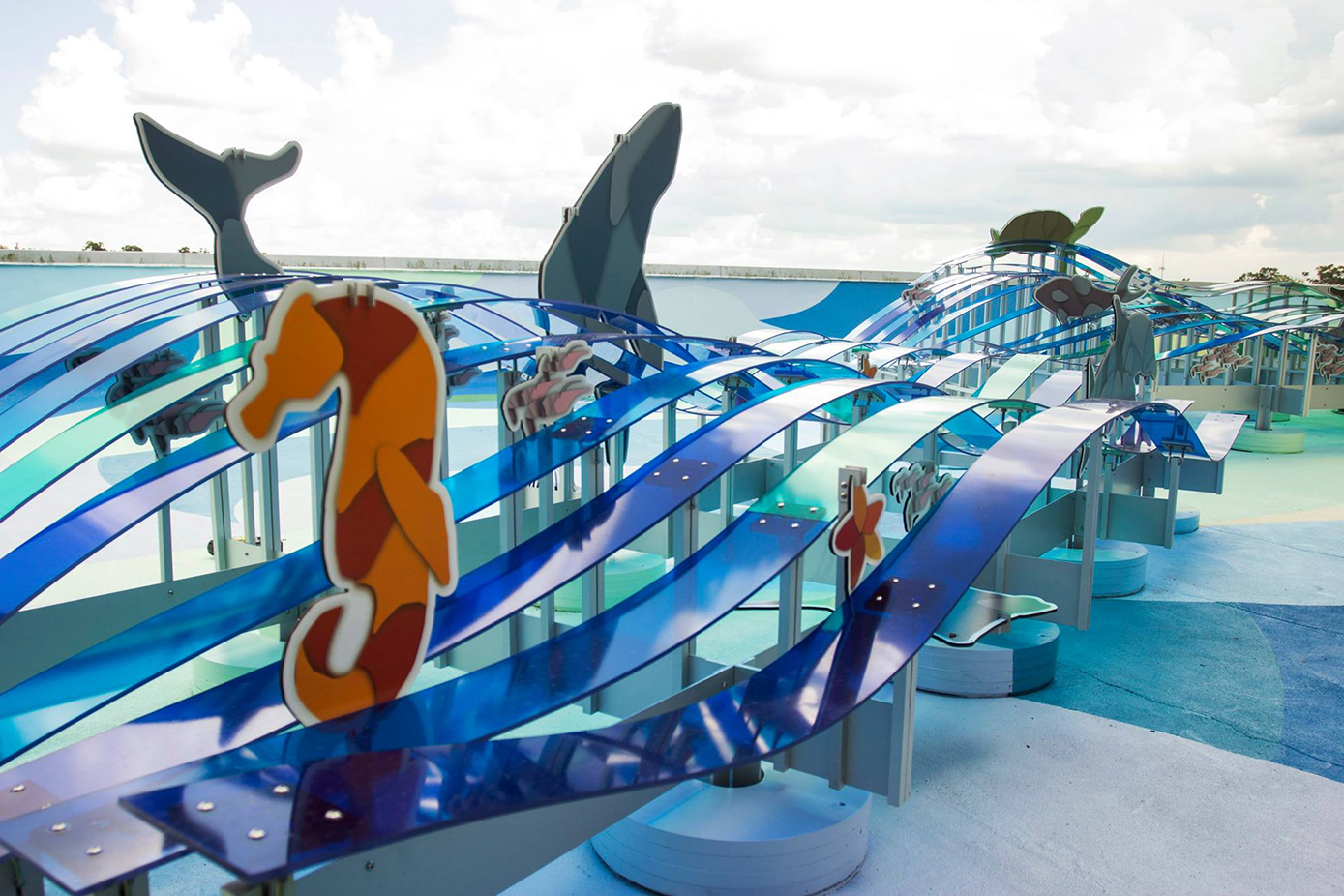 Looking out a third floor window in Woman's Hospital's Newborn and Infant Intensive Care Unit, patients and visitors can now get a view of Louisiana's varied habitats—from the marshes and swamps to the coastal waters.
Local artists Joel Breaux, Stephanie Landry and Clark Derbes created the massive rooftop installation, "The Embracing Estuary," which was unveiled in early August. Waves of translucent ribbons in green and blue hues are dotted with large representations of animals, birds and aquatic life. Signage looking out at the artwork gives children educational information about the colorful Louisiana flora and fauna depicted.
The installation, meant to provide comfort for families at the hospital, was organized by The Walls Project with a donation from Junior League of Baton Rouge. thewallsproject.org, womans.org
---
This article was originally published in the September 2017 issue of 225 Magazine.