---
Murray Starkel has a lot of memories of his old West Point buddy and roommate, John Bel Edwards. One, in particular, has stuck with him all these years.
It was a training exercise, and the cadets had to run through a field and reach an objective without getting hit by fake bullets.
"All of us got hit every time, except John Bel," says Starkel, now an engineering executive in Dallas. "He'd make it there safely and by the time the rest of us showed up, he'd be sitting on top of the objective, with this Cheshire Cat grin on his face, eating an MRE."
Starkel remembers asking his friend how he managed to always outfox the others.
Edwards replied, "I learned that in the country, sneaking up on game."
Some 30 years later in the 2015 Louisiana governor's race, Edwards would sneak up on the political establishment and win a contest that, on paper, wasn't supposed to go his way. He didn't have statewide name recognition, was going up against some heavy hitters in a crowded field of well-funded candidates and was a Democrat in a crimson red state.
But those who know Edwards well weren't surprised by his victory. They say he has always outperformed his peers and typically accomplishes what he sets out to achieve.
Chalk it up to several factors. Edwards is known as a tactician, who lays out a plan and then executes it with discipline and precision. He's stealthy, a trait he learned hunting in the piney woods of Tangipahoa Parish and perfected on the training fields of West Point. He also has a reputation for being incredibly hardworking and always shows up well-prepared.
"Any time you discuss something with him, he's already read up on it," says veteran lobbyist Alton Ashy, who counts himself among Edwards' friends. "His staff does multiple papers, at his request, to brief him on every meeting."
But perhaps most importantly, Edwards is a man of character with a natural gift for leadership. He acts from the gut and speaks from the heart, traits that served him well during his difficult first year in office and earned him respect from even those on the other end of the political spectrum.
"Philosophically, we're different," says Rep. Steve Carter, R-Baton Rouge, whose support of vouchers and charter schools was at odds with Edwards' position on public education. "But he is very professional in how he handles himself, and he is a good man, a good family man."
Military influence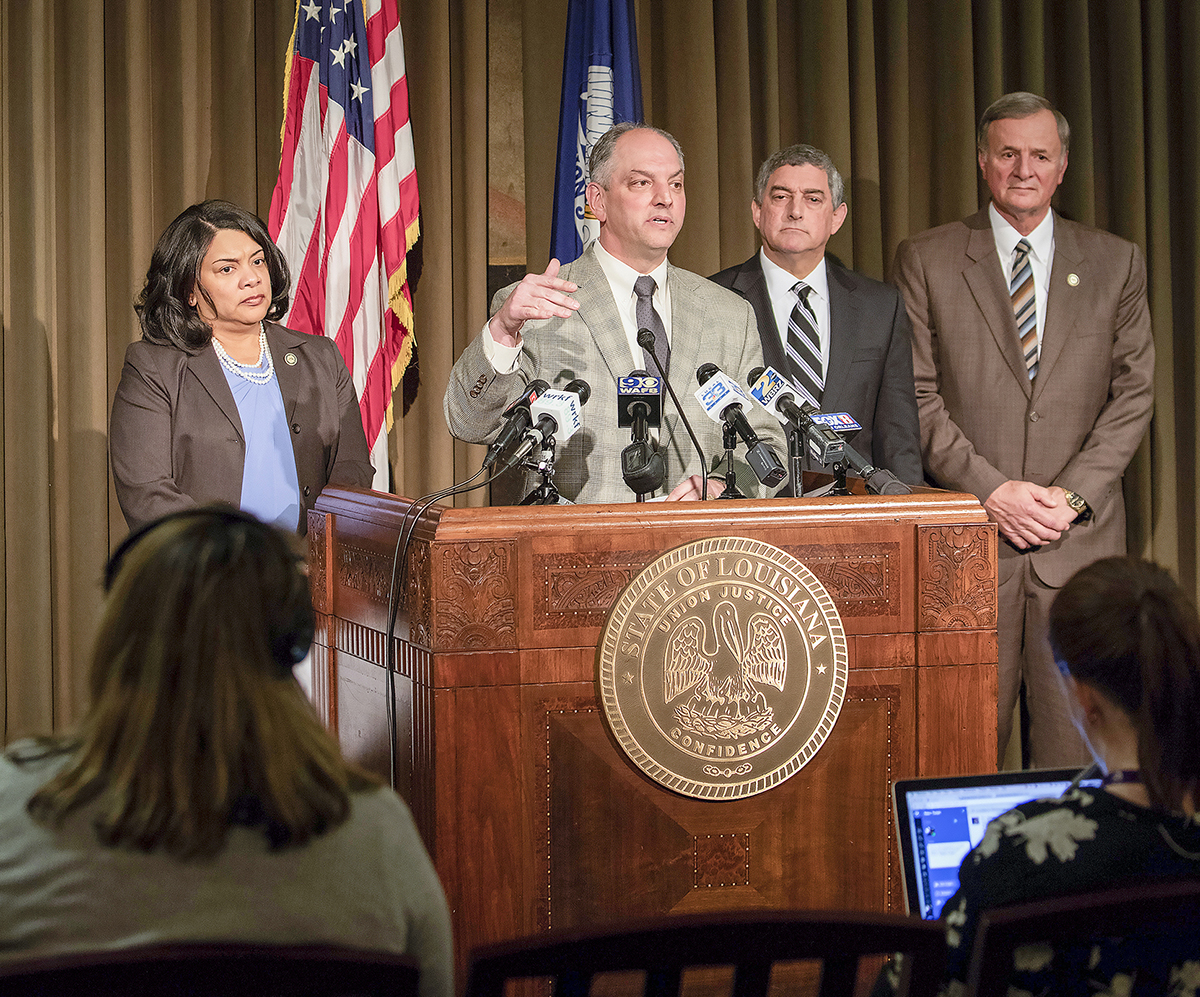 Growing up in Amite as the seventh of eight children, Edwards, 50, didn't set out to be governor of Louisiana, nor did he particularly aspire to a political career. But those who knew him as a kid in the 1970s and '80s saw something special in him, even back then.
He excelled in the classroom and on the field, where he played football and baseball. He was a natural-born leader, according to his old baseball coach from Amite High School, Dick Covington.
"He had that drive, and kids looked up to him, his peers looked up to him," Covington says. "He was just one of those guys that you thought would do well in life."
At West Point, which Edwards entered in the fall of 1984, those traits were also apparent. The country's elite military academy is filled with young adults, who, like Edwards, were standouts back home. Every new cadet was a valedictorian, a football team captain, a student council president. Edwards distinguished himself even among his equally accomplished, type-A classmates. As a freshman, he was voted class representative to the university's prestigious honor committee, a position to which he would be re-elected for the next three years.
"When we got to be seniors, he was elected chairman for the entire school," Starkel says. "That's the biggest honor you can have at West Point."
Edwards' West Point experience and his subsequent years with the Army's 82nd Airborne Division shaped him in ways that are still apparent. He thinks and operates like a military man. He's punctual. Respectful. Rigid, at times. Always in control.
Even before he occupied the Governor's Mansion, his sense of discipline, duty and decorum stuck out in the Louisiana Legislature, which at times has the feel of an alumni reunion at an LSU frat house.
"That West Point stuff is all up in him, and I don't think that ever goes away," says friend and former colleague Rep. Sam Jones, D-Franklin, who shared an apartment with Edwards when they were in the Legislature together. "He's up early, tends to business, rarely late for a meeting, and when the session is over, he'd come home, get a little bite to eat and then get right to the books. Occasionally he'd have a beer or glass of wine but nothing to excess. I never saw him not in control."
Despite his straight-laced nature, those who know Edwards well say he has a genial nature and an easygoing, down-to-earth demeanor that make him likable—an important trait in politics. He also has a sense of humor, even if it isn't readily apparent.
"John Bel does not let his hair down a whole lot," says Brad Stevens, his nephew and law partner in Amite. "It's not that he's not fun to be around. We laugh a lot. But he is not going to be the clown in the group."
Balancing act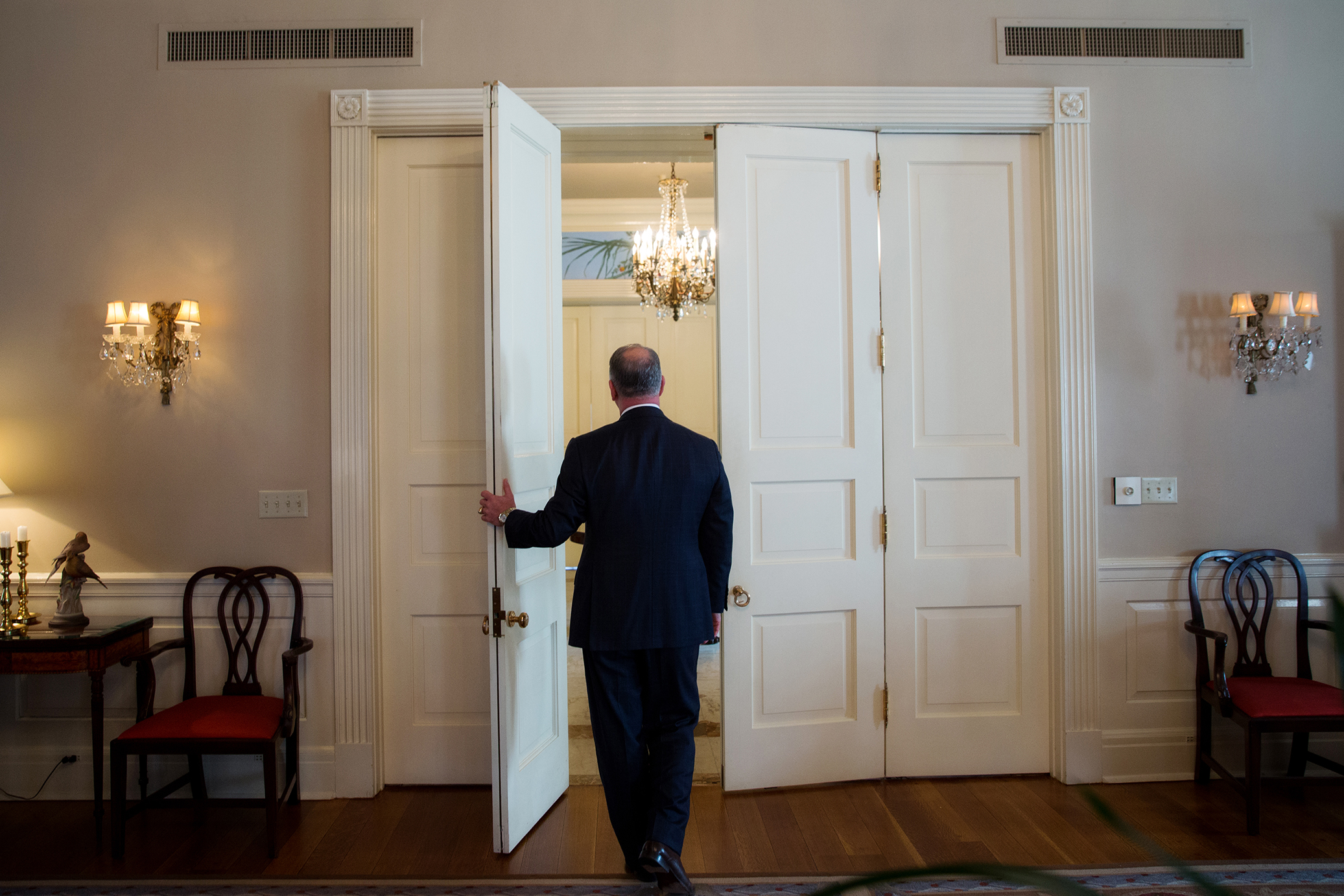 On a sunny, mild Wednesday in January, Edwards' genial nature is on display. Working from his office in the Governor's Mansion, which he prefers to the fourth floor of the Capitol when the Legislature is not in session, Edwards is gracious and relaxed and appears to be enjoying life as governor of Louisiana.
For what it's worth, he says he's enjoying it—not that he'd likely admit otherwise.
"I'm surprised, actually, about just how much I enjoy it," he says. "I've enjoyed meeting people who tell me about something we have done that has really helped them."
Edwards is smooth and polished, as you would expect from an elected official. They all know how to make good small talk.
But there is still an earnestness about him that most politicians have lost by the time they get to an office as high up as governor. When you talk to him, he exudes an authenticity that makes him seem almost, but not quite, vulnerable.
Posing for a photograph, he jokes that he doesn't have a good side. It's the kind of self-deprecating remark a lot of powerful guys would make to appear more humble—except Edwards really means it.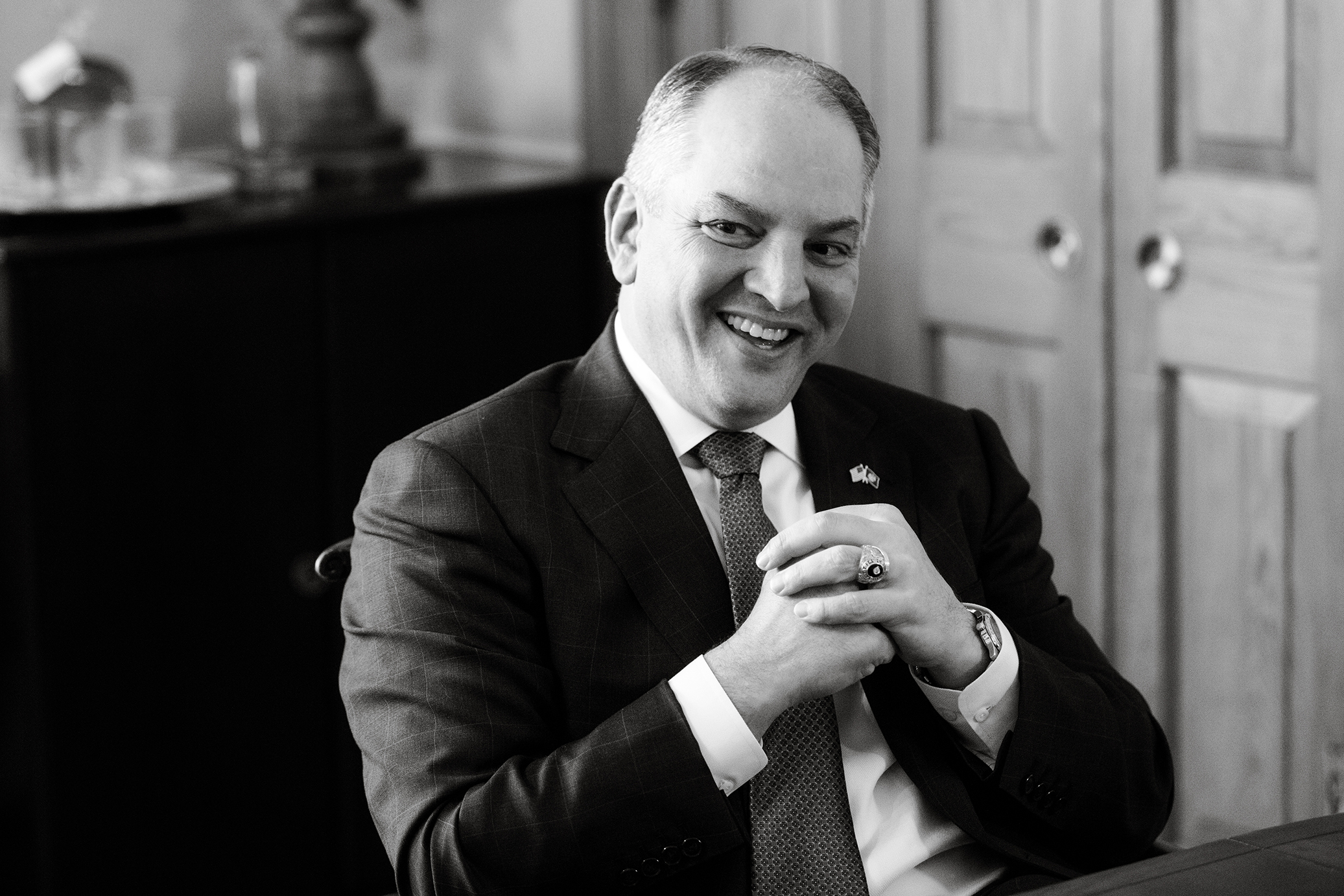 "He's just an ordinary guy," Ashy says. "You'd be as comfortable having an Old Fashioned with him as you would talking to him in the Governor's Mansion."
Edwards doesn't have much time for Old Fashioneds these days. Being governor of Louisiana is a demanding job and requires burning the candle at both ends. Though there's no such thing as a normal day in the Governor's Mansion, Edwards is typically up around 5:30 a.m. and works until late in the evening, meeting, strategizing, cutting ribbons, shoveling dirt at ground breakings, clinching economic development deals, delivering speeches, traveling around the state. It's exhausting even to think about.
As a result of the breakneck pace, he doesn't have much time to exercise, though that's something he vows to change in 2017. He also doesn't have much time to read or watch TV, and he is only able to have dinner at home with his family a couple of nights a week on average.
Family is important to Edwards. He comes from a large family and grew up in a small town, where relatives and cousins were plentiful. He married his high-school sweetheart, Donna Hutto, at the age of just 22. Together they have raised three children—Samantha, who got married in a ceremony last summer at the Governor's Mansion; Sarah Ellen, a communications major at LSU; and John Miller, a freshman at University High. Fitting them all into his busy schedule takes discipline and planning, but Edwards is determined to make it work.
"I've gotten where I try to take certain hours or even days or weekends and schedule those events months in advance," Edwards says. "I tell my staff we're not going to violate that."
One of those weekends occurred recently, when Edwards took John Miller deer hunting. He estimates his staff had to decline 30 or so invitations for that one weekend. But the father-son outing had been on his calendar for months, and he was determined to stick to his schedule.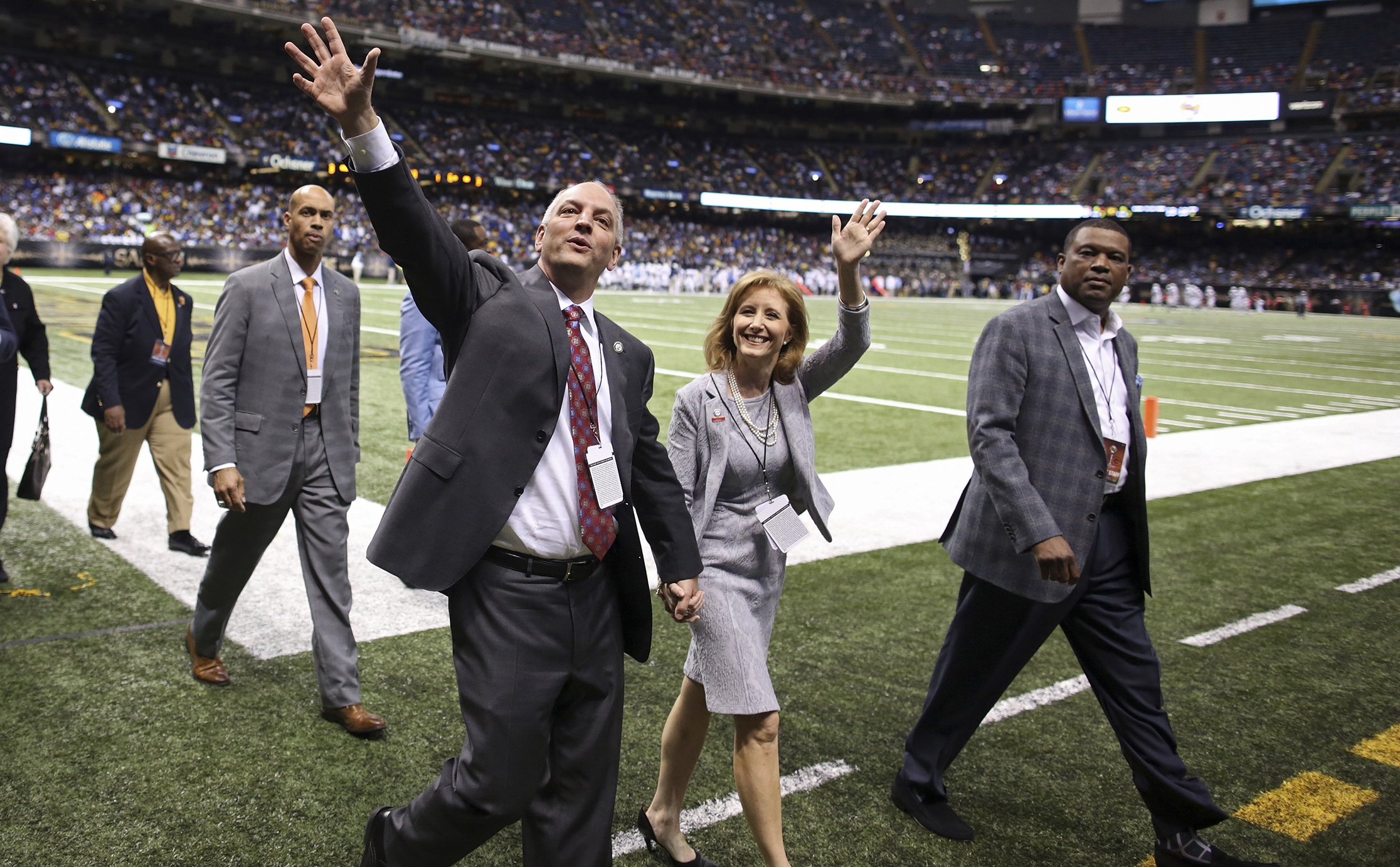 "It requires some discipline, because my instinct is to try to accommodate people's requests," he says. "But at some point you have to commit to some time with your family."
Some of his favorite experiences in the mansion are those spent with his family. On occasion, they're able to relax and watch a movie together. A couple of times they've even found themselves in the formal drawing room after dinner, with Donna playing the grand piano while Edwards enjoys a drink.
"It happens very, very infrequently," he says. "But when it does, I enjoy it."
Faith is also important to Edwards. He is a Roman Catholic, and even emphasized his pro-life position during the 2015 campaign in a couple of powerful TV spots that helped tilt the race in his favor.
As governor, he says his faith informs his decisions on many issues, such as abortion, which he opposes, and Medicaid expansion, which he supports. It helps him see the world not in terms of liberal or conservative, Republican or Democrat, but in terms of what he believes is right.
"I don't like labels so much," he says. "Ask me about a policy issue. I'll tell you where I am, and you decide for yourself if you want to put the label on me."
Earning respect in a tough year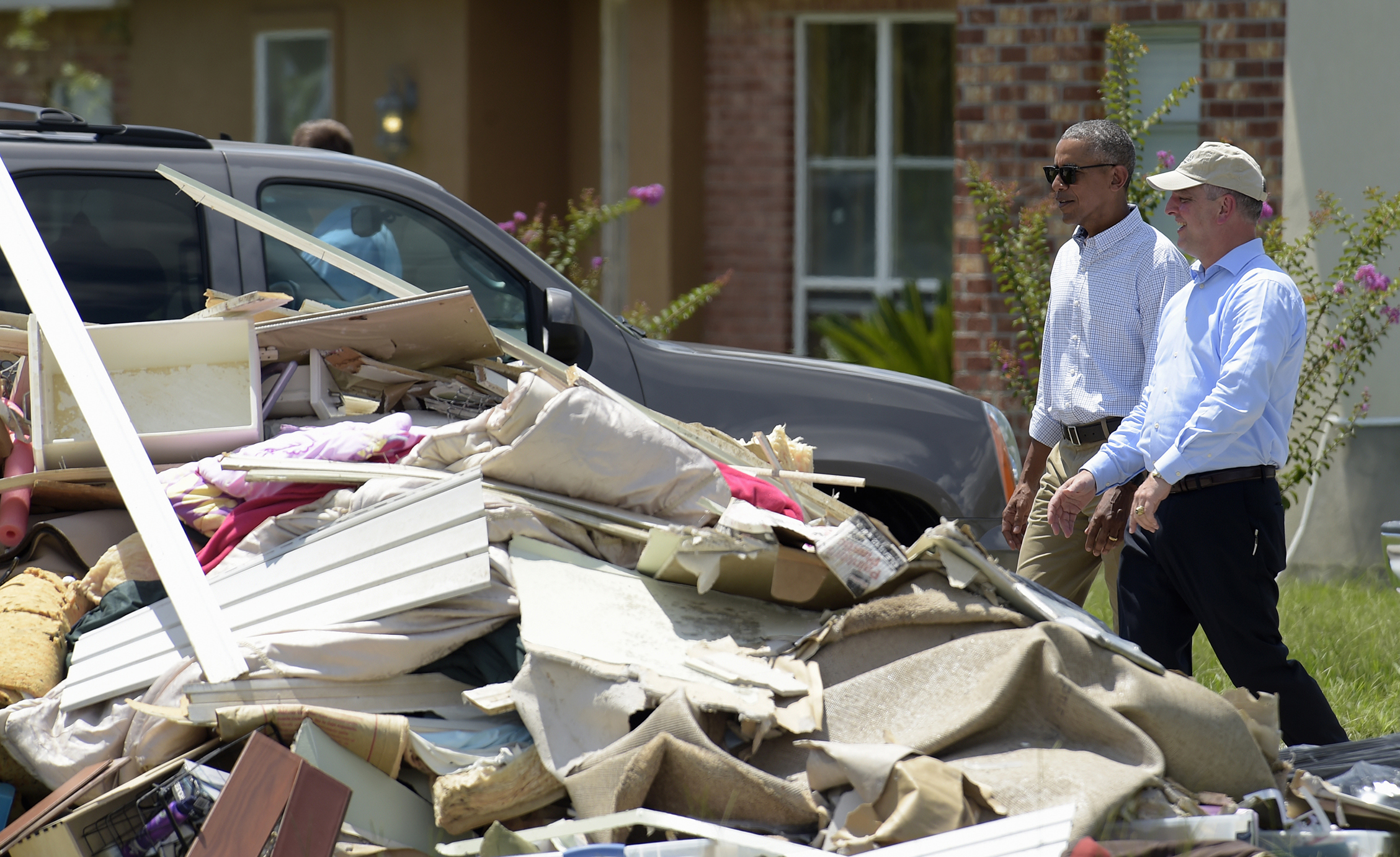 While Edwards' training and traits have made him well suited for the role of governor, nothing could have prepared him for the series of challenges he faced in his first year in office. Unforeseen budget shortfalls that necessitated two special sessions. Protests that followed the police shooting of Alton Sterling. The ambush killing of three Baton Rouge law enforcement officers. The historic August flood.
Edwards' friends and foes alike give him high marks for the way he handled the successive crises, striking a tone of confidence and calm that was evenhanded and reassuring.
While former Baton Rouge Mayor Kip Holden seemed to wilt under the pressure of the Sterling protests and shied away from the public eye for several days, Edwards stepped up and took charge of the state's troubled Capital City, meeting with both law enforcement officials and Sterling's family, holding daily press briefings, and communicating the message that he didn't intend to let a potentially explosive situation in Baton Rouge spiral out of control.
"He is very calm and rational in dealing with stressful situations and challenges," says Jay Dardenne, a former opponent in the 2015 governor's race who went on to become Edwards' Commissioner of Administration. "No doubt he has earned the respect of his political opponents. They may disagree on philosophy, but he has certainly earned their respect."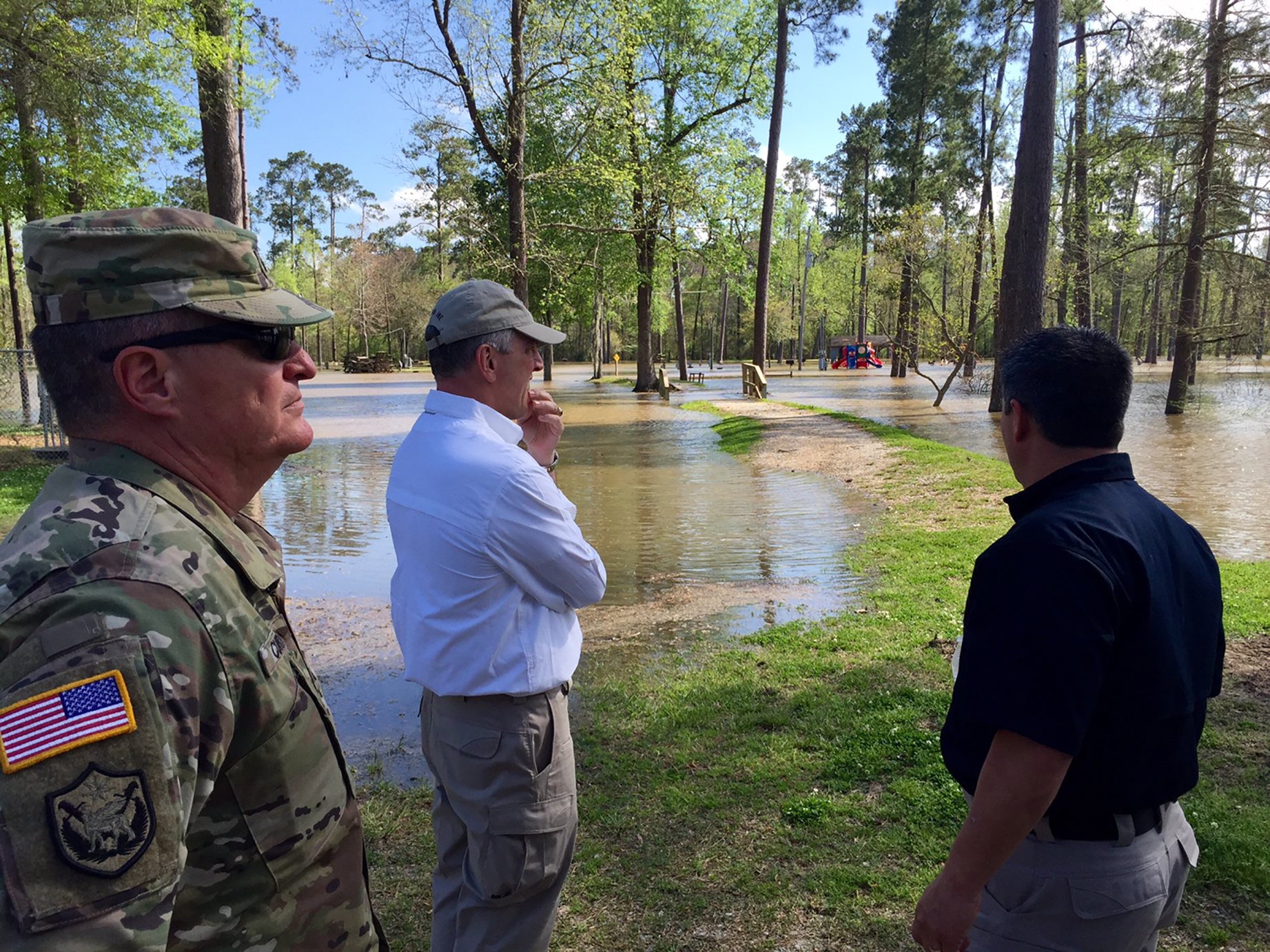 But as he begins his second year in office, more crises have already arisen. In February, he had to call the Legislature into a special session to plug a $300 million mid-year budget deficit that materialized despite the budget-cutting and tax increases of 2016.
Worries over the budget keep Edwards up at night. It's one of the most stressful things about being governor, he says. The stakes are so high, and the options so limited.
"The overarching concern is the budget, because it's not just dollars; it's people, and people don't want cuts in services, and they don't want to pay more revenue," he says. "But when you have an obligation to deliver a balanced budget and you have deficits, those are the only choices you have."
Edwards is also having to gear up for his next political contest. Though his re-election is still more than three years away, Republicans are already weighing their potential to challenge him in 2018. Attorney General Jeff Landry, in particular, has sparred publicly with Edwards on a variety of wide-ranging issues that include outside legal contracts, budgeting authority, LGBT rights and federal immigration legislation. Edwards takes it in stride.
"At the end of the day, the best politics is the best policy," he says. "I don't worry about the next election. I worry about doing a good job."
Some pundits have suggested that if Edwards is successful in winning a second term, he could become a player on the national Democratic stage. Given its showing in the 2016 election, the party is in need of new blood and a fresh face. Edwards' military background and religious conservatism played well in Louisiana and helped voters overcome their aversion to a Democratic candidate.
Radio host and political analyst Jim Engster believes those credentials would play well on the national stage.
"With his West Point background, he would be a nightmare for the GOP," Engster says.
But Edwards insists he's not interested.
"I am very, very satisfied with where I am," he says. "I quite honestly don't see myself ever running for a national office."
Ever?
"I don't see it right now," he continues. "We have so many challenges that I don't have the time."
Privately, he's telling his friends the same thing.
"I don't know if he wants to be under that kind of national scrutiny," Starkel says.
Of course, that's not to say he won't change his mind. If he does, though, he'll do it his way and on his terms.
"If he were to do it, it wouldn't be the DNC telling him what agenda they would want him to follow," Starkell says. "It would be his agenda."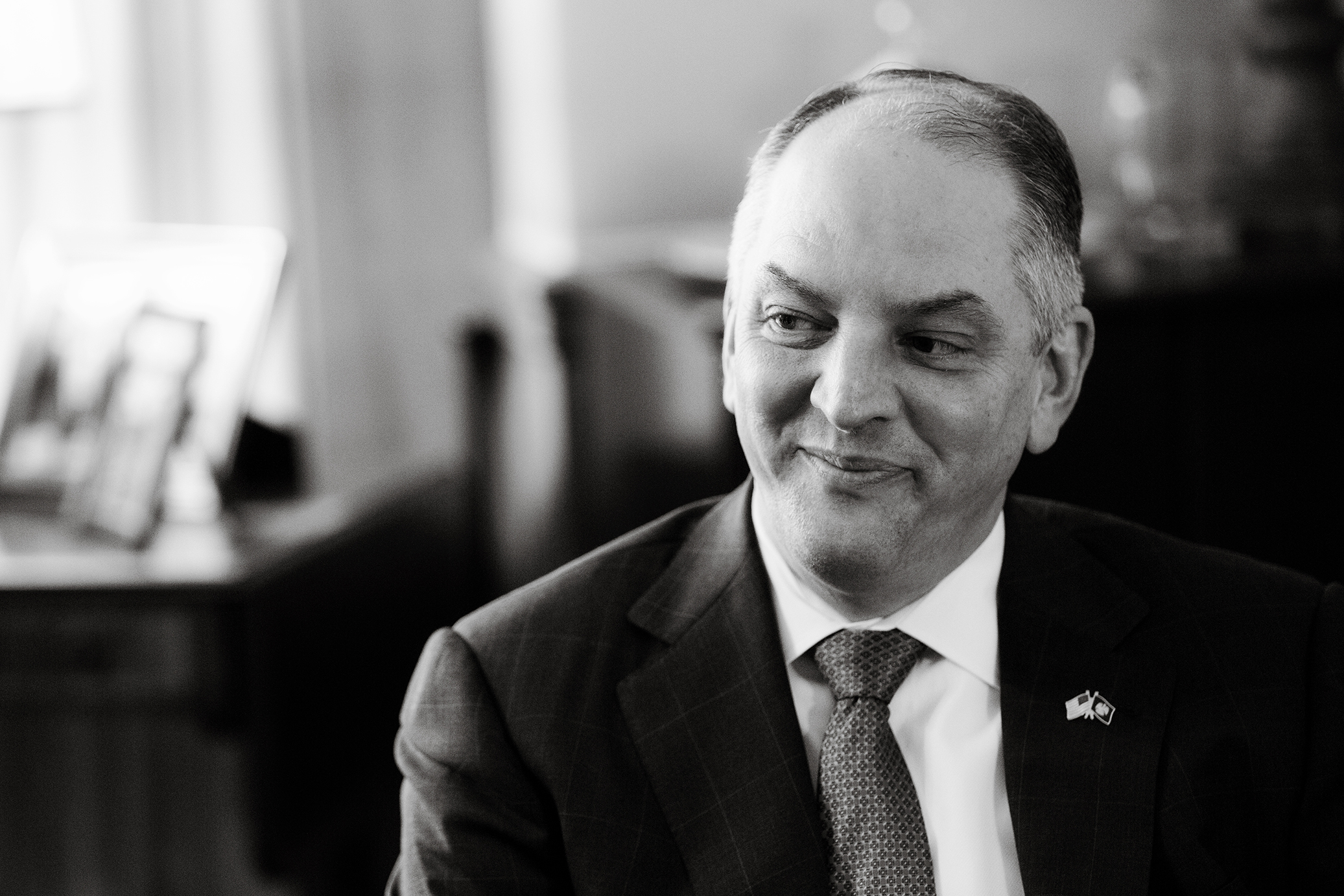 ---
MATTERS OF TASTE
Favorite food: Liver and onions with grits and biscuits, which he says the Mansion kitchen staff does a great job of preparing. "But Donna doesn't let them make it for me very often," he says.
Favorite music: Traditional country. "Back when I had a vehicle, my XM station was Willie's Roadhouse."
What he's reading now: A book about the West Point class of 1861, written by an alumnus. "But I just finished The Long Shot. [Jeremy Alford and Tyler Bridges' book about the 2015 governor's race]. I thought they did a good job."
What he watches on TV: Not much, but if he does, it's likely to be a Saints game or a movie with his family.
A FAMILY MAN
The governor's background
Age: 50
History: Born and raised in Amite, Louisiana. Graduated from West Point in 1988. Served with the 82nd Airborne Division of the United States Army. Received a law degree from LSU and practiced law in Amite. Served two terms in the Louisiana House of Representatives before becoming governor.
Birth order: 7th of 8 children
Spouse: High school sweetheart, Donna Hutto Edwards
Children: Samantha, Sarah Ellen and John Miller. Samantha got married at the Mansion last summer. Sarah Ellen, a political communications major at LSU, and John Miller, a freshman at University High School, live at the Mansion with their parents.
---
This article was originally published in the March 2017 issue of 225 Magazine.