---
Whether you need a break from your home or want to rediscover the great outdoors after this spring's stay-at-home order, there are plenty of spots in the Capital Region to reinvigorate you.
At 225, we put together our May issue in the midst of the COVID-19 pandemic. As of press time, the stay-at-home requirements were set to end April 30, though there was potential of it lasting longer.
While the order led BREC to shut down its active facilities, such as sports facilities, golf courses, playgrounds and the like, the more passive green spaces remained open. That means the places where you can take a walk, ride your bike or enjoy an outdoor lunch are still there for the taking.
We thought this was a good time to revisit those spots and get a little sun and fresh air. Best of all: They are all free and open to the public. Check with the BREC website or individual facilities to confirm hours of operation. Also be advised that some may have temporarily closed restroom facilities.
---
Scott's Bluff
Check out the sunset from one of the best vantage points in the city. This green space on Southern University's campus sits above the Mississippi River and offers incredible views of the barges navigating the bend in the mighty river.
---
The lakes
On left: Cyclists frequent the bike lanes alongside the lakes.
On right: Stand-up paddleboarding is a popular activity at the LSU and City Park lakes.
---
Walk, bike or paddle at the picturesque LSU and City Park lakes. A run around both lakes would be about 5 miles—plenty enough for avid runners to get in a good sweat. Put in a kayak or paddleboard at BREC's Milford Wampold Memorial Park, and take in the gorgeous lakefront homes from the water. Keep it casual on May Street, where you can feed the ducks or find a spot nearby for a picnic.
---
Highland Road Community Park
Though it's most known for its recreational facilities, this park still has plenty of green space for a picnic and a winding paved path for long walks. On the south side of the park is the first of BREC's Blueways paddle launch project. From there, you can float down Bayou Fountain to Bayou Manchac.
On left: BREC's Blueways project created a paddle launch at Highland Road Community Park.
On right: The 18-acre lake at Greenwood makes it a haven for paddlers.
Greenwood Community Park
The Baton Rouge Zoo may be temporarily closed, but the park next door is a hidden gem with an 18-acre lake for paddling or just walking the trails along its edge. You can rent kayaks, canoes or paddleboards from the boathouse by calling ahead in the off-season (regular operations are June and July). There's also a fishing pier at the far side of the lake.
---
LSU's Hilltop Arboretum
Open every day, this serene spot off Highland Road is perfect for a shady stroll among the thousands of examples of native Louisiana trees and plants. It makes a great guide for researching plants that would grow well at your own home—yet another reason to get outside.
---
The Botanic Garden at Independence Park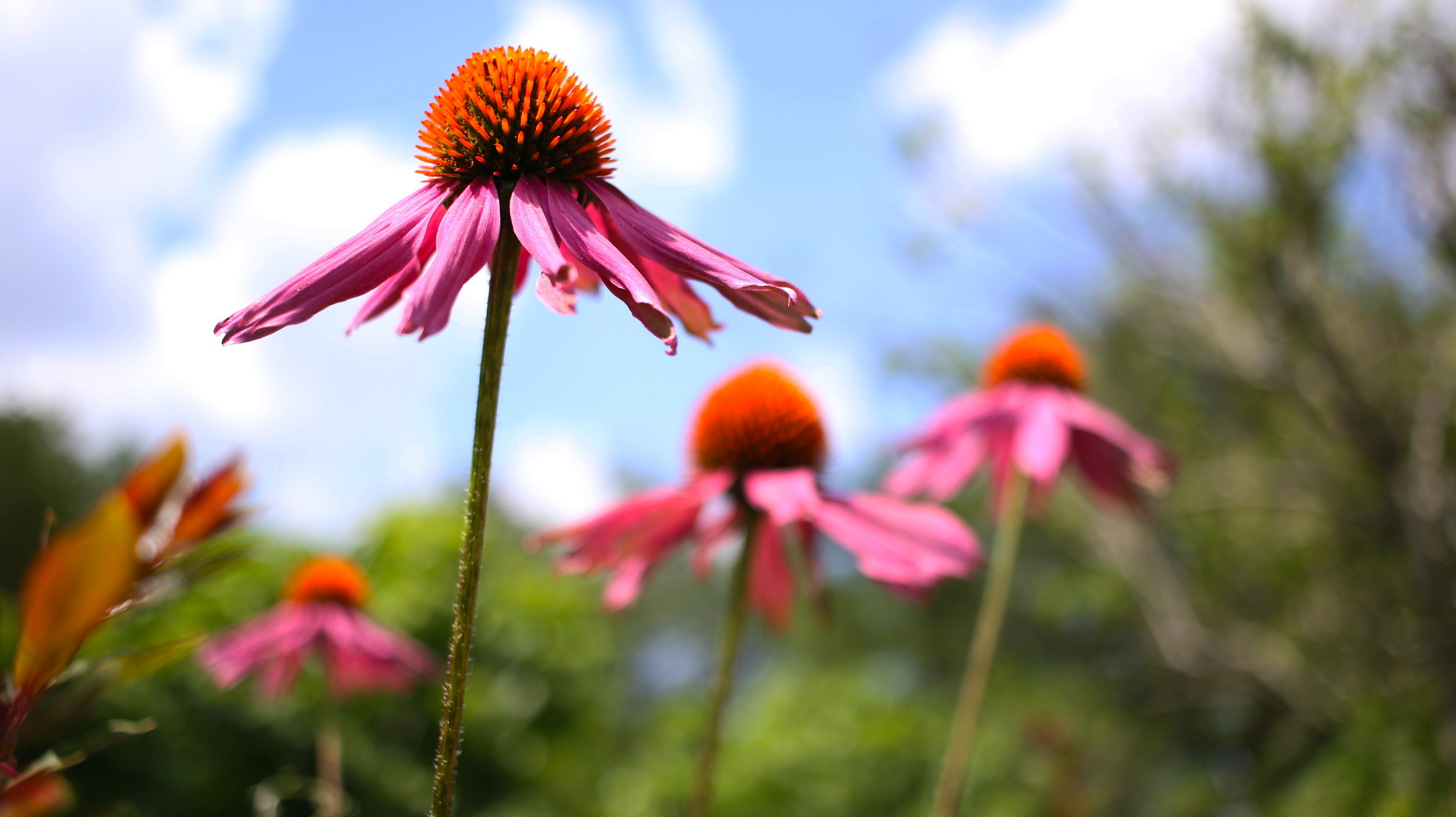 Take a stroll through a 15-acre botanical garden in the heart of Mid City. Begun in 1991 and managed by the Baton Rouge Garden Club, the space is located behind the Goodwood Library at BREC's sprawling Independence Park. Along the walking paths, you can see gardens of irises, roses, day lilies, tropical plants and even a garden meant to attract butterflies—perfect for a late spring walk.
---
Hooper Road Park and Comite River Park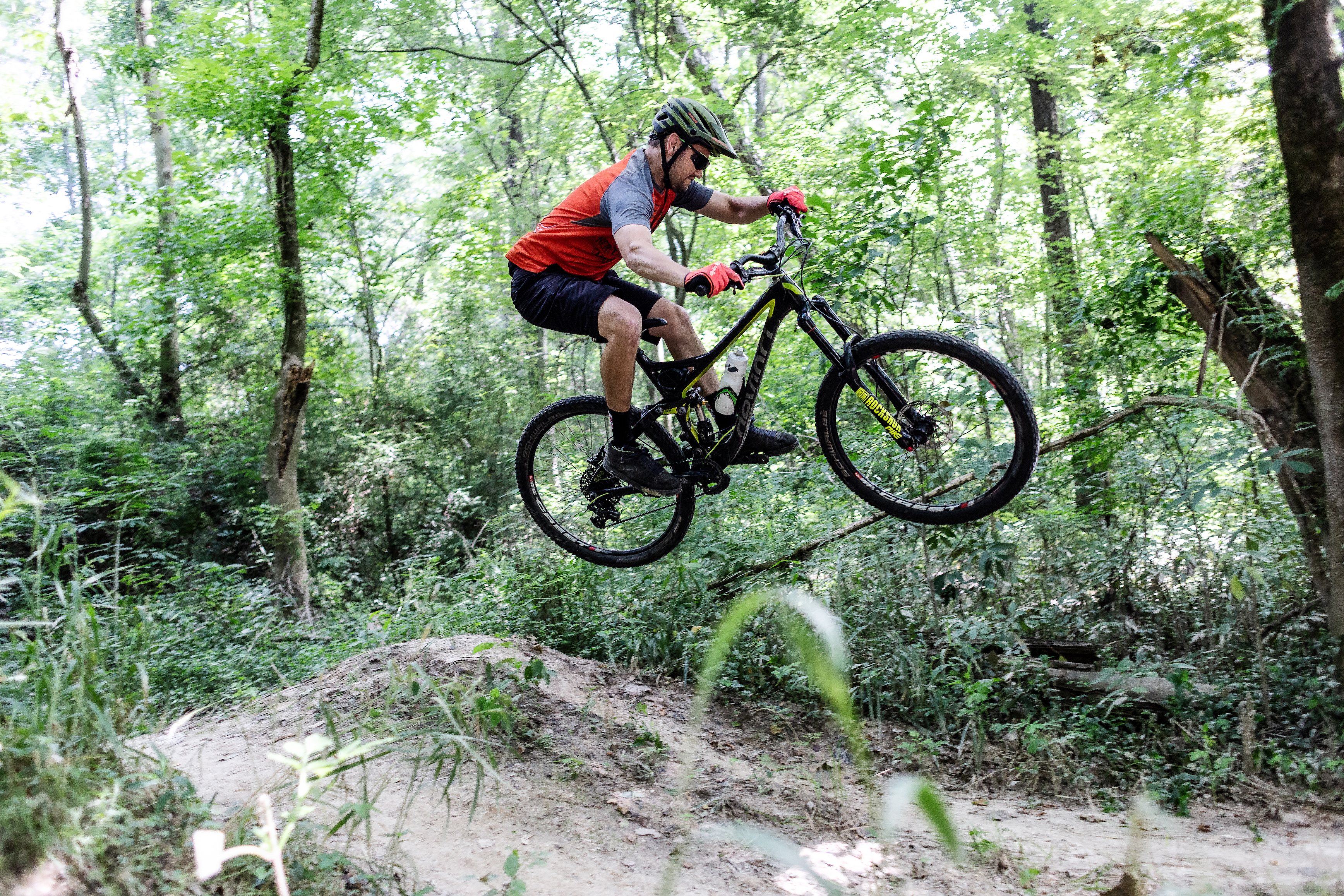 Just 3 miles apart on Hooper Road, these two parks are havens for mountain biking. You read that correctly. There are more than 10 miles of trails total between both BREC properties, meaning ample space to get dirty on the bluffs and through the woods near Comite River.
---
Downtown Greenway
The completed North Boulevard promenade section of this path for walking and biking offers a pleasant and shady stroll past several downtown landmarks and historic homes like the Old Governor's Mansion. End your journey with a picnic on the slope of Repentance Park.
---
Manchac Park
There's about a mile of shaded trail that skirts along Manchac Bayou at the back of this park on Old Jefferson Highway.
---
Cohn Arboretum
This heavily wooded area off Foster Road features 16 acres devoted to preserving native plants. You can find more than 300 species of trees and plants, as well as a fruit orchard, lily pond, butterfly garden and bamboo grove.
---
Blackwater Conservation Area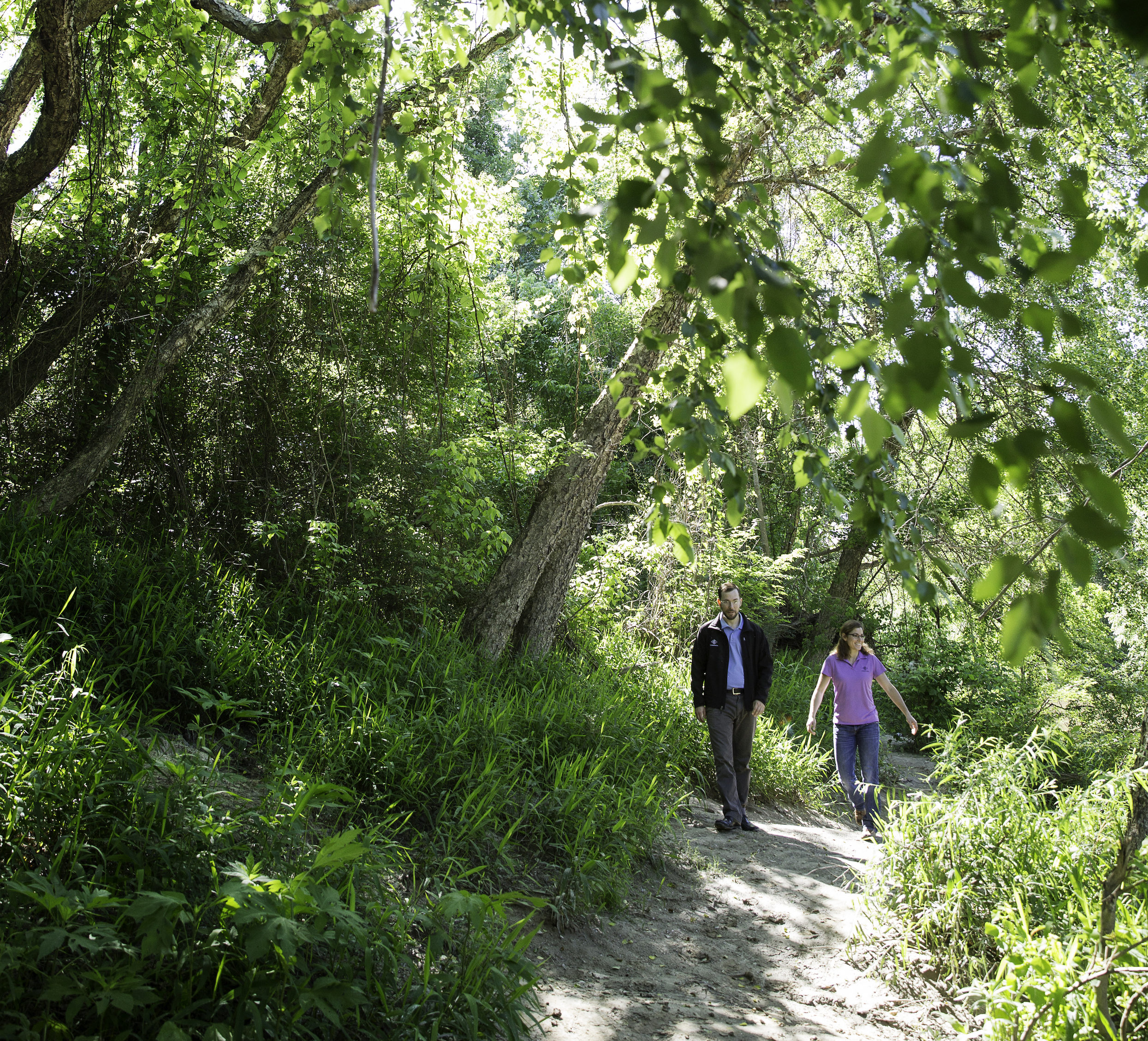 Just across from the Comite River Park lies another naturalized area—this one offering 57 acres of nature trails and two large fishing lakes. Once used as a dirt and gravel mine, it's now an area for ecosystem restoration.
---
Mississippi River levee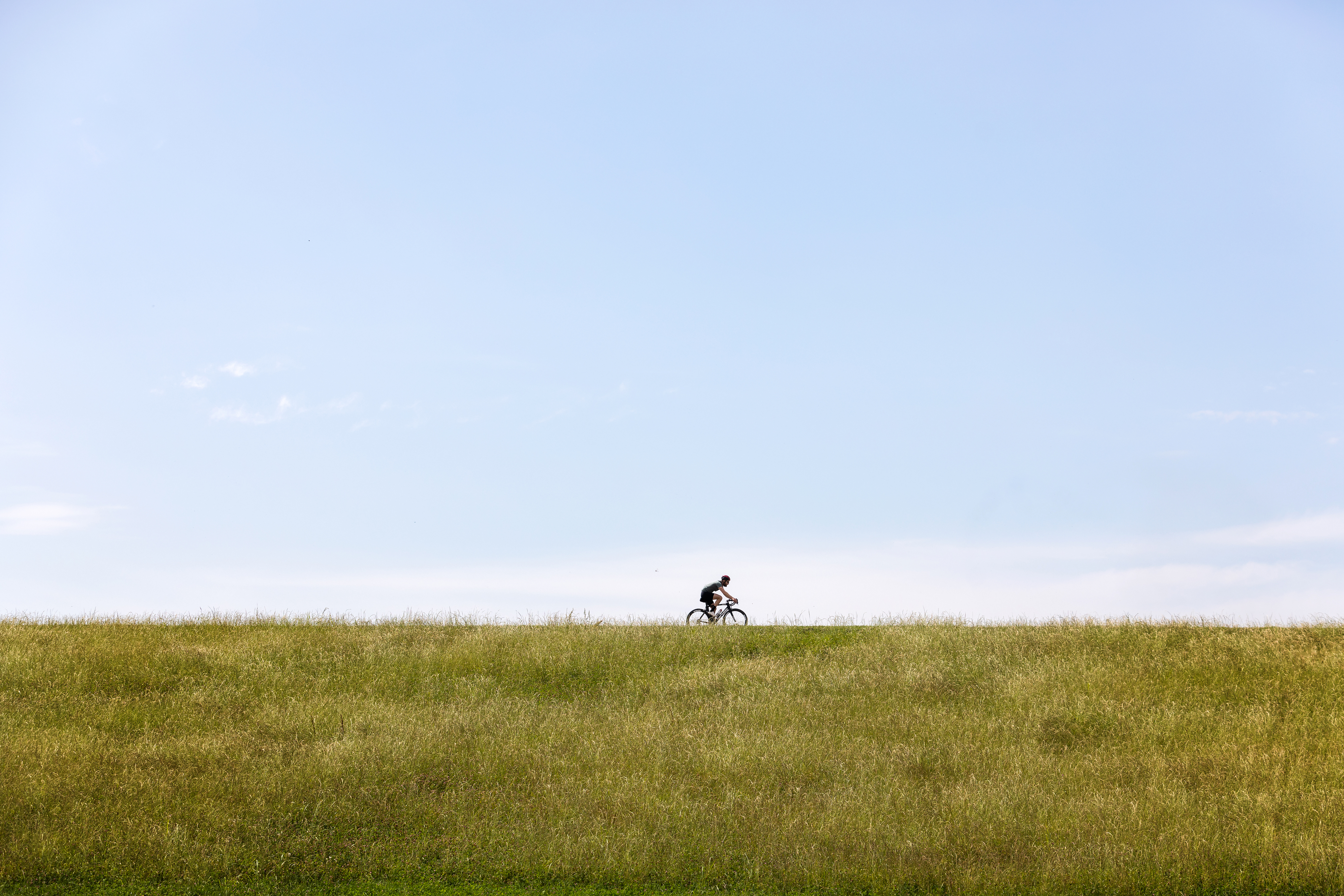 A favorite activity downtown is to watch the Mississippi roll along from the levee promenade. But grab a bike and you can travel south along the riverfront all the way past LSU's campus to BREC's Farr Park Equestrian Center—
a total of about 4 miles.
---
Frenchtown Road Conservation Area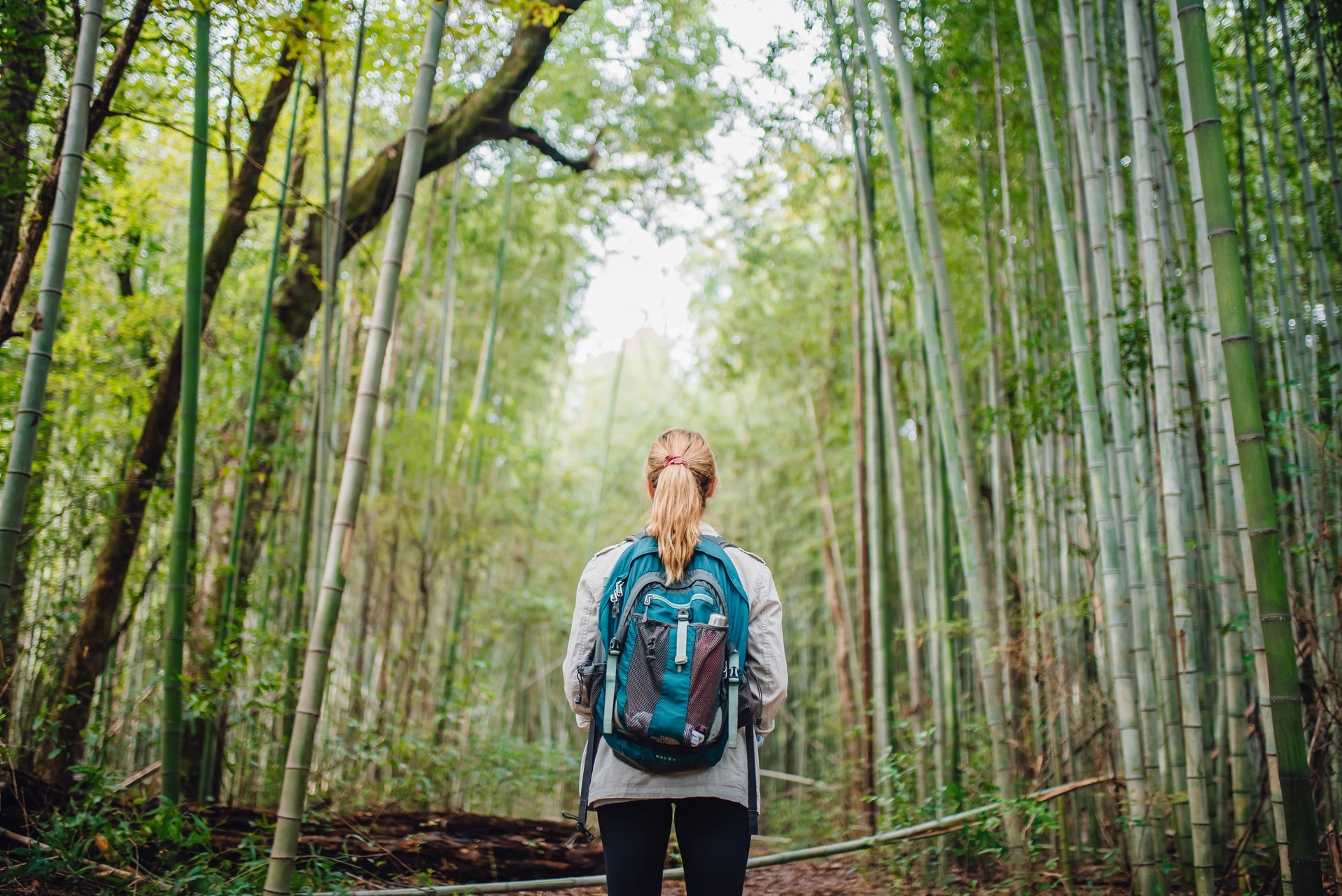 At 496 acres, this is BREC's largest park and conservation area. That means plenty of hardwood forest and the most roughing-it trails you can find in the parish. There are around 3 miles of primitive trails to take you to the banks of the Comite and Amite rivers as well as a sandy beach area along the Amite. Note: Frenchtown was only open during weekdays as of press time.
---
Kendalwood Road Park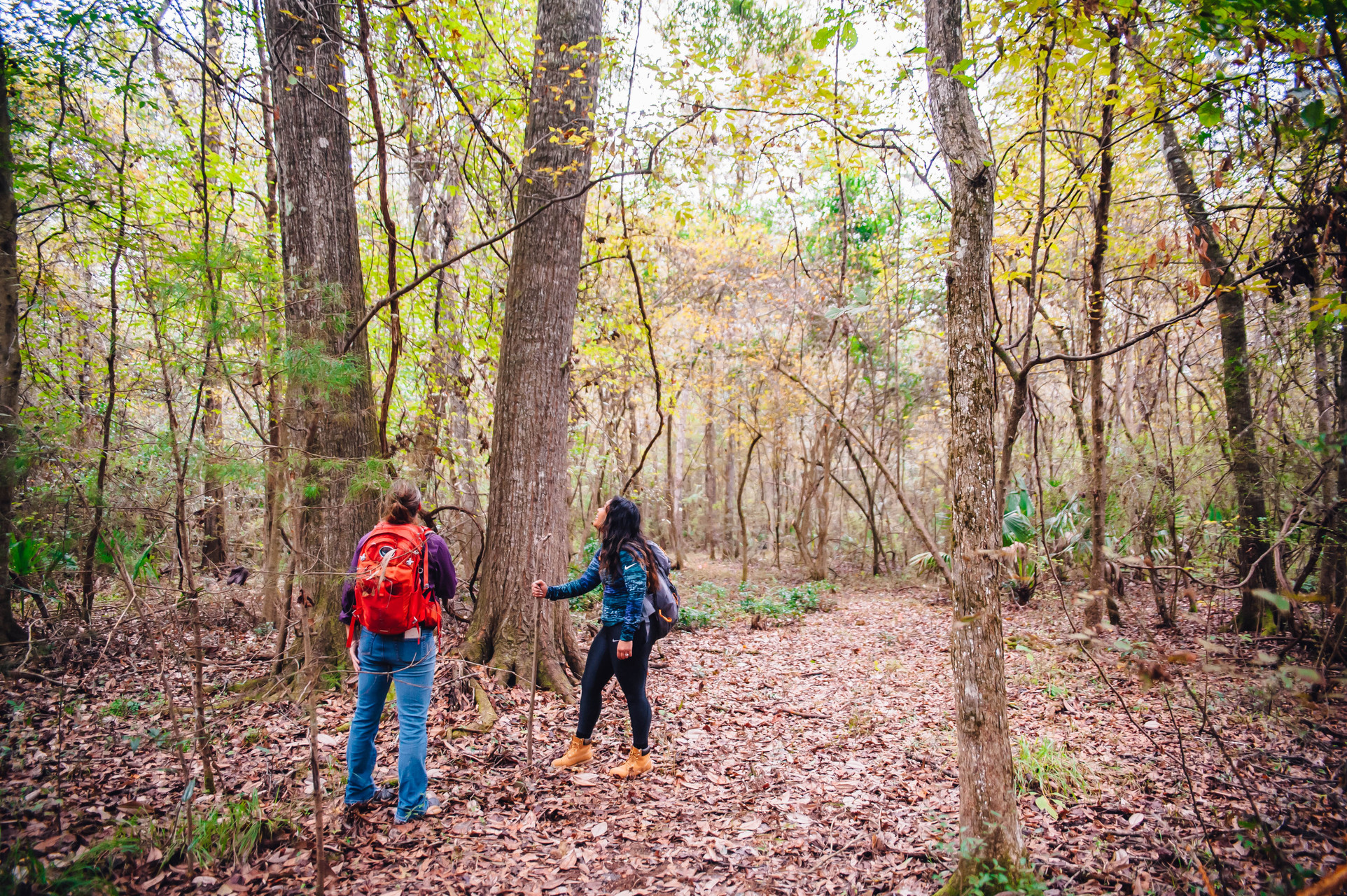 Way down Hoo Shoo Too Road, this conservation area is nestled against Manchac Bayou and offers a 1.2-mile primitive trail loop beneath pine and hardwood trees.
---
Scotlandville Parkway
There are more than 6 miles of multi-use trails at this uniquely positioned park along Interstate-110 and Highway 190. Shaded by trees and connecting several neighborhoods in Scotlandville, the web of paved paths are part of the Capital Area Pathways Project.
---
Perkins Road Community Park
While most of the extreme sports amenities are temporarily closed, there are still plenty of ways to break a sweat here. It's one of the best access points for the new-ish Dawson's Creek multi-use trail, which takes you through the park, behind Pennington Biomedical Research Center and ends about 2 miles away at Pollard Estates.
---
Refresh yourself
BREC launched the Refresh project during the COVID-19 pandemic to provide online ways for adults and kids to learn about the outdoors, with informative videos, activity ideas, nature bingo and even meditation videos shot at Baton Rouge parks. Find out more at brec.org and at BREC's Facebook page.
---
BioBlitz goes virtual
BREC has had to postpone its annual BioBlitz, where researchers and nature lovers scour the parish's wild spaces to document plant and animal life. But until May 31, locals are encouraged to download a virtual BioBlitz app and photograph and record their own findings at their own pace at one of four BREC properties: Zachary Community Park, Manchac Park, Blackwater Conservation Area and Kendalwood Road Park. Find out more at brec.org.
---
This article was originally published in the May 2020 issue of 225 Magazine.