You don't have to go far to experience Kim Meadowlark's art.
With singles on Spotify, paintings at The Foyer, murals at Mid-City's Red Stick Spice and Willow Grove's Avant Tous Salon and photography that graces local wedding albums and interior designers' portfolios, her perspective is woven into the sights and sounds of Baton Rouge.
Unlike some Baton Rouge-born artists who have left Louisiana in pursuit of their style and audience, the Denham Springs native has found inspiration and opportunity to experiment in multiple media by staying close to home.
"I'm very proud of Baton Rouge for the steps it's taken recently to be more of an art-minded city," she says.
Not only are local artists gaining exposure to a broad spectrum of talent, there are also more opportunities for them to show their work. "Local galleries are increasingly mixing the work of local artists with featured artists brought in from out of town," she says.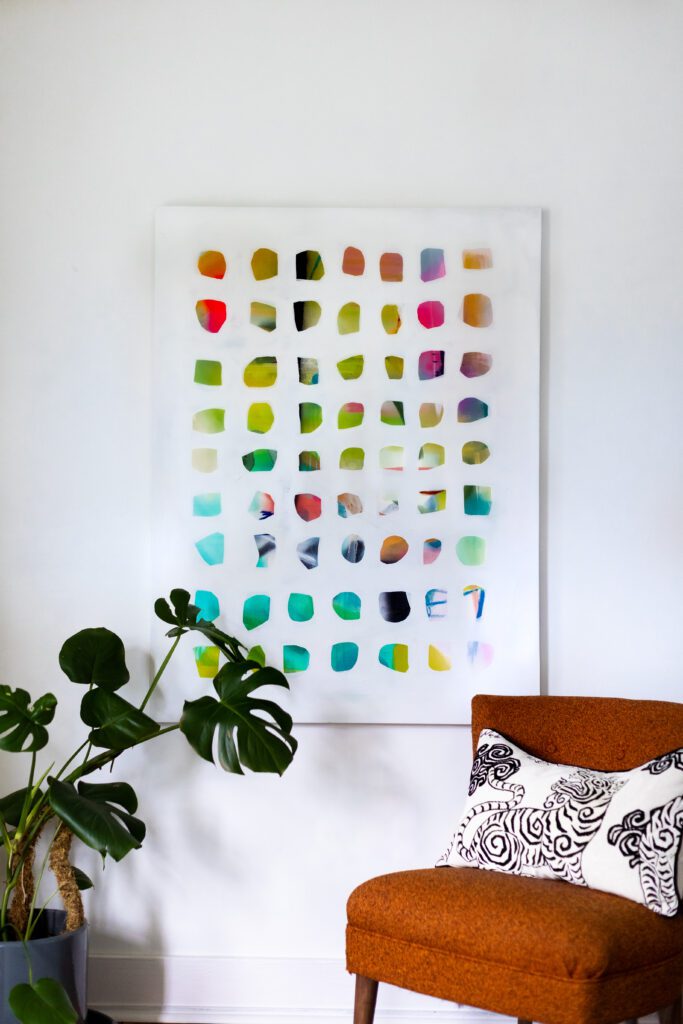 Remarkably, even though she's known as a multi-talented artist in music, art and photography, Meadowlark is self-taught in all three genres. By the time Meadowlark became serious about pursuing her first artistic endeavor—painting—she had left formal education far behind. "Thankfully, I grew up in the time of technology and could Google any questions about technique, materials and the works of other artists," she says.
Meadowlark also looked to documentaries to understand the backstory, inspiration, process and training of the visual artists and musicians she admired. Her research quickly revealed a common thread.
"They're usually people from very intense backgrounds, who really weren't set up for success and found their way anyway," she explains. "The musicians and artists I follow are very deeply emotional people, who communicate their feelings through art. That definitely resonated with me and made me realize it's possible to pursue art without formal training."
While the media are diverse, Meadowlark's approach remains grounded in a singular approach.
"My art is driven by deep emotion—not just in myself, but with whoever I'm around and working with," she explains. "When I'm painting, I'm expressing whatever is heavy on my heart—whether it's something happening now or something in the past."
Likewise, her music aims to engage the audience with a story. "I write about my experiences and experiences of people around me try to create something tangible and relatable," she says.
As she continues to compose music as an artistic outlet and paint for commissions and gallery exhibitions, Meadowlark has recently found a new focus for her photography.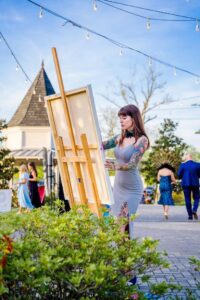 "I'm trying to move my specialty into interior design and architectural photography for portfolios and publications such as Architectural Digest and Southern Living," she explains. "The photos are very art-driven and detail-oriented. It takes a lot of work and time for an interior shot to look effortless."
And, while interior and architectural photos reflect the entrepreneurial artist's current passion, it's unlikely to be her last. Rather than limiting her career, Meadowlark has found being rooted in Baton Rouge fuels her ambition and exploration of artistic genres.
"I really think the art scene here—in every genre of art—is exploding," she says. "I'm very fortunate that Baton Rouge has been accepting and really helped me thrive. So, I'm very grateful."
This story originally appeared in inRegister. To keep up with inRegister, subscribe to the free inRegister@Home e-newsletter here.