---
Baton Rouge's music scene is home to many talents, but the spotlight recently has particularly been on rap artists. Entertainment publications such as XXL Magazine and Say Cheese TV have written about the Capital City as a burgeoning hip-hop hot spot to watch, home to newer talents like NBA YoungBoy and well-known artists like Kevin Gates.
But a fresh group of intellectual and creative rappers is emerging (like Nilly at left), giving Baton Rouge a different sound outside of the more visible gangster rap. Writing songs about everything from young love to police brutality, these artists have something to say.
Check out a few who are changing the local music scene.
---
BARIN THE GREAT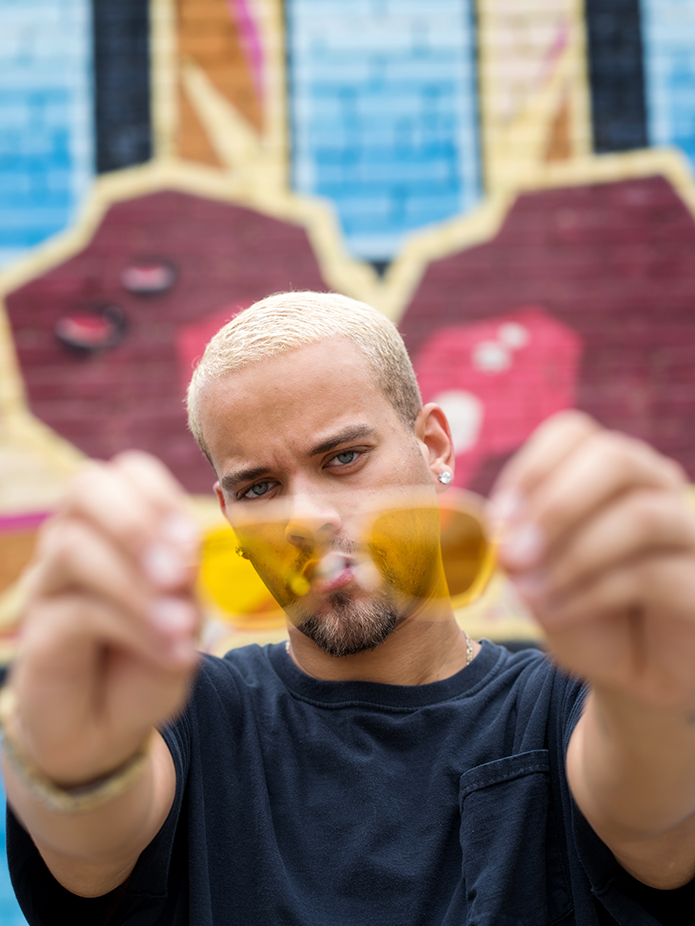 Standing 6 feet 4 inches tall with platinum blonde hair, olive skin and icey blue eyes, Barin Boudreaux is not only memorable for his appearance, but also for his energetic and visual performances.
Boudreaux, also known as Barin the Great, started writing when he was in the fifth grade. He wrote everything from music to poems, and he also acted in plays. Despite his interest in various musical genres, the Loyola University alumnus says he always gravitated toward rapping.
"I'm just trying to bring meaning back to Southern hip-hop music," Boudreaux, 22, says. "Because at a point, the South was taken over by music that was [actually] worth listening to."
When he's not performing at music events like The Bando (see the box on the opposite page) or The 504 TV Show on WUPL My 54 in New Orleans, Boudreaux is working on his upcoming mixtape, Non-Stop. This project, to be released by fall, he says, debuts his new sound, style and look.
As for Boudreaux's long-term goals, he plans to go on tour, get signed to a record label, perform at music festivals and even start his own festival.
Songs to listen to: "100" and "Rush"
Find out more at: soundcloud.com/barinthegreat
---
ADAM DOLLAR$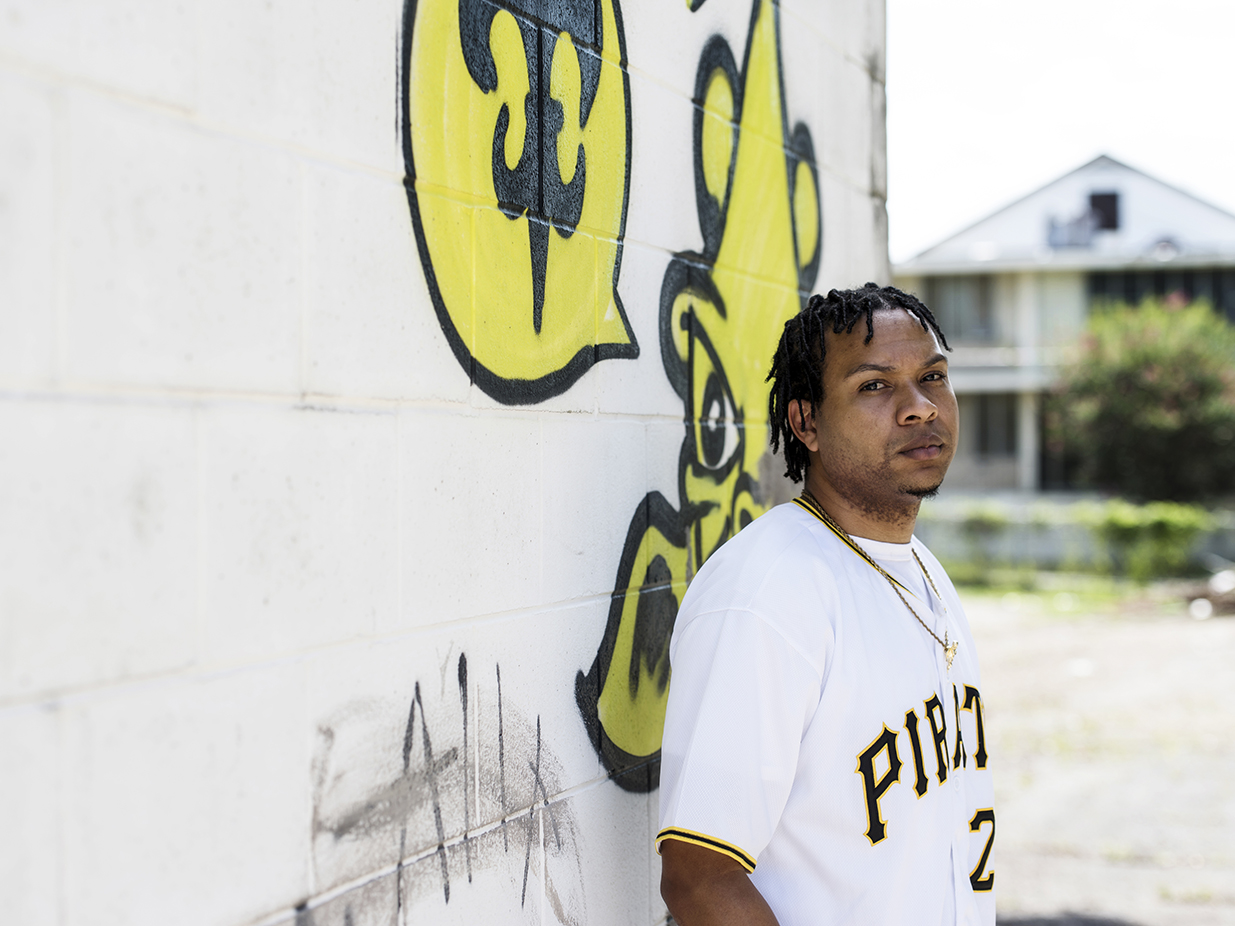 Adam Chenevert, also known as Adam Dollar$, is no newbie to the rap game. While he officially joined the scene in 2012, Chenevert says rap music has always been a part of his life.
Born and raised in Baton Rouge, the 29-year-old says he hopes to get his hometown recognized for a new sound, different from Baton Rouge gangster rap staples like Kevin Gates and Lil Boosie.
"The city is evolving," he says. "We've never had a success rate on the non-gangster side. So everyone's trying to be the first one."
On his latest project, W8T4IT, Chenevert chose seven out of 50 tracks he had recorded to form the release's varied styles. Chenevert raps about topics like dedication in "Flip the Script"
and self-confidence in "Roll Wit It."
Like his music inspirations, Jay Z and Rick Ross, Chenevert says he wants to start his own music label eventually and help local artists.
Songs to listen to: "Roll Wit It," "Breaking News" and "Flip the Script"
Find out more at: twitter.com/adamdollars 
---
NILLY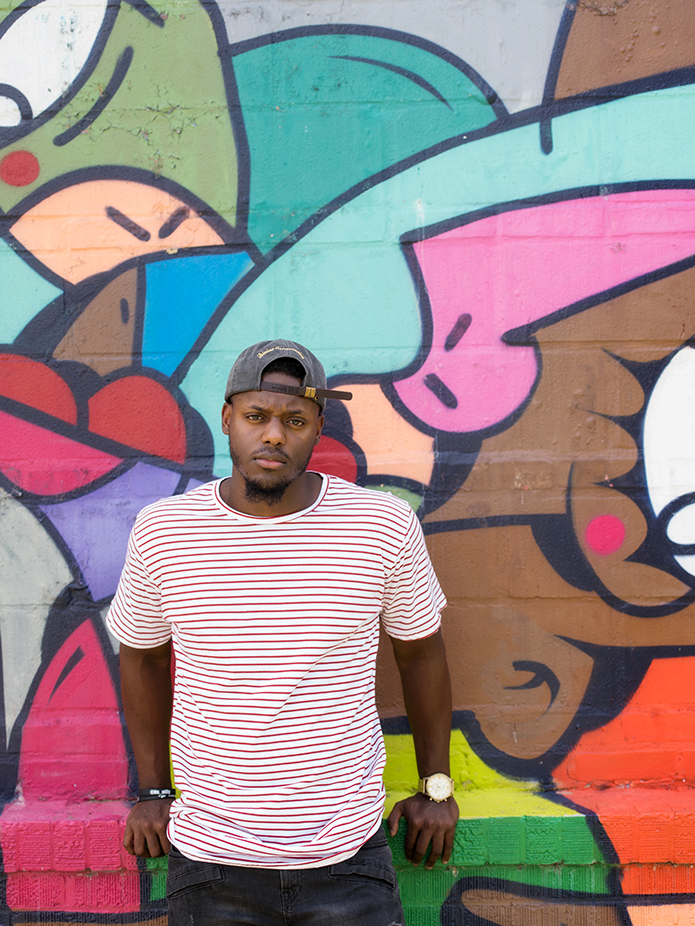 If you've been to LSU lately, you may have seen his name before. "Nilly" and "#NillyNation" shirts, stickers and wristbands can be spotted all over campus.
Seanil Reed, also known as Nilly, started rapping in his senior year of high school. Since then, the New Orleans native pursued a bachelor's degree in broadcast journalism at LSU while also following his dreams to be a music artist.
With the support of his peers at LSU, Reed sold Nilly merchandise from the trunk of his car every week. In 2016, he called upon LSU students to act as extras,bringing in nearly 100 people for his music video "Black," which addresses police brutality.
At 23, Reed has already opened for artists including Tinashe and Karmin. The rapper and singer also revealed his acting abilities in his short film, 5 Life. This 20-minute film features three of Nilly's songs, "Want It," "Keep it Simple" and "Better Dayz."
Things continue to look up for him. The VH1 reality show Signed premiered this July, where Reed along with other unsigned hip-hop and R&B artists competed for a chance to be signed to major record labels Maybach Music, Radio Killa Records and Roc Nation.
For now, Reed has moved to Dallas with his family to continue working on his upcoming EP, Faith Without Works Is Dead, and expand his brand.
Songs to listen to: "Black," "Better Dayz" and "Want It"
Find out more at: nillynation.com
---
CALEB BROWN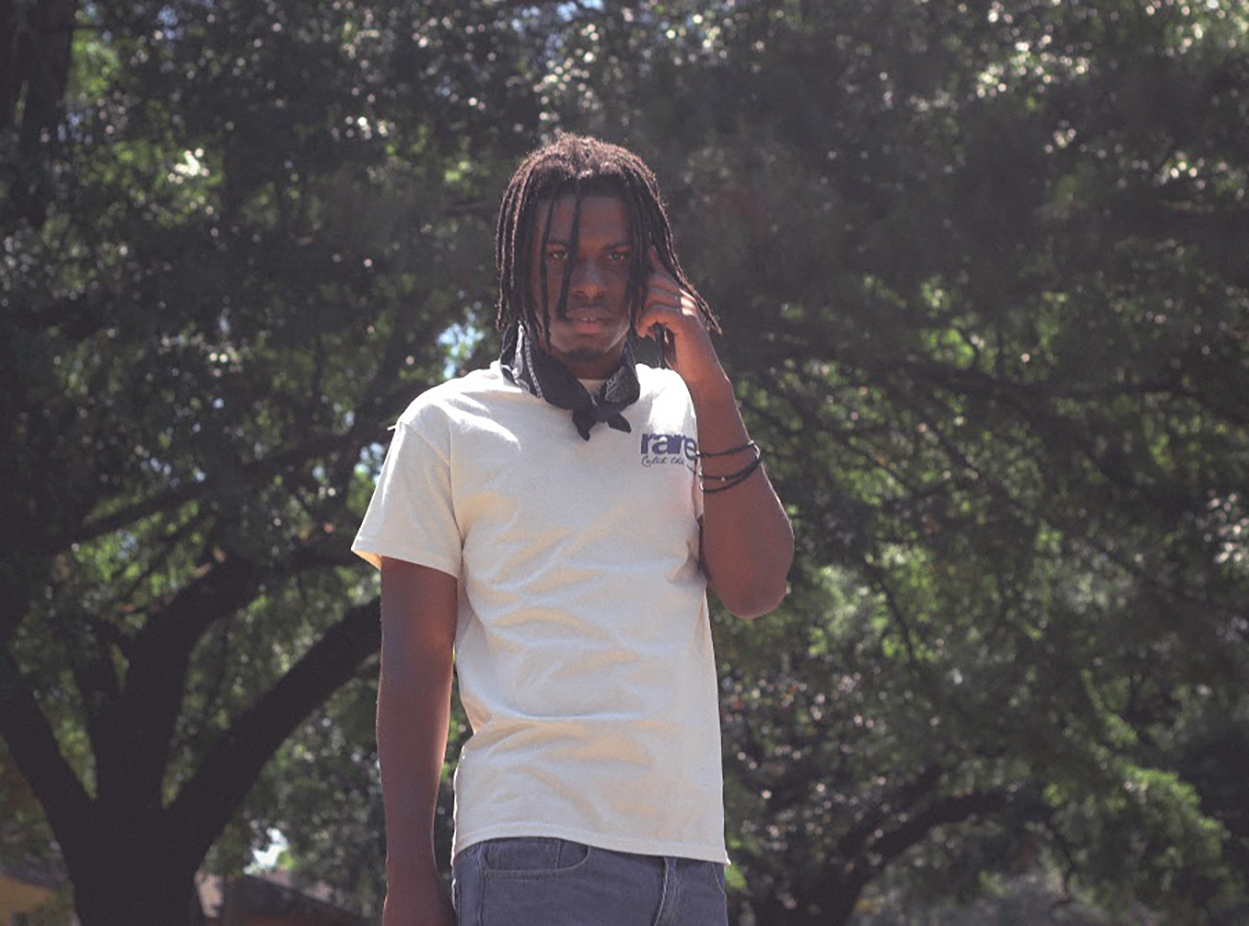 It was his freshman year of high school, and Caleb Brown hadn't made the cut for the basketball team. Using music as his therapy, the then-14-year-old from Sherwood Forest started writing.
By the time he was 17, three of Brown's closest friends had been killed. Frustrated and confused, Brown focused on his music, leading to hit singles like "W$GT$," "Ghetto Religion" and eventually his debut mixtape in 2017, All Dawgs Go to Heaven 2.
"To understand me, you have to understand where I'm from," Brown says. "There were plenty of occasions where I could've been dead or locked up, but I got a second chance to talk about something."
Now 18, the raspy-voiced Baton Rouge native is signed to independent label Rostrum Records out of Los Angeles and just wrapped his 40-day tour with hip-hop artists Jarren Benton and Bingx.
In the future, his goal is to become an entrepreneur. In addition to starting his own technology company, Brown hopes to help underdeveloped communities and create after-school centers for youth in Sherwood Forest.
Songs to listen to: "W$GT$" and "Ghetto Religion"
Find out more at: calebbrwn.com
---
This article was originally published in the September 2017 issue of 225 Magazine.