Herbert "Bert" Knight, 92, and Doris Akers Knight, 81
About five years ago, Bert Knight first saw Doris Akers at St. James Place retirement community. He was snapping photos for a St. James Place photo album, and he captured one of her, thinking she was "kind of cute."
Time went by, and he found himself joining a singing class alongside Doris. He used his influence with the director to get a seat next to her. "Aww," Doris exclaims now in her sweet voice at Bert's recollection.
Another year went by, and he finally asked her out to dinner. They dated and dated, and eventually, he popped the question last spring. The two married June 25, 2016. At 81 and 92, they were newlyweds.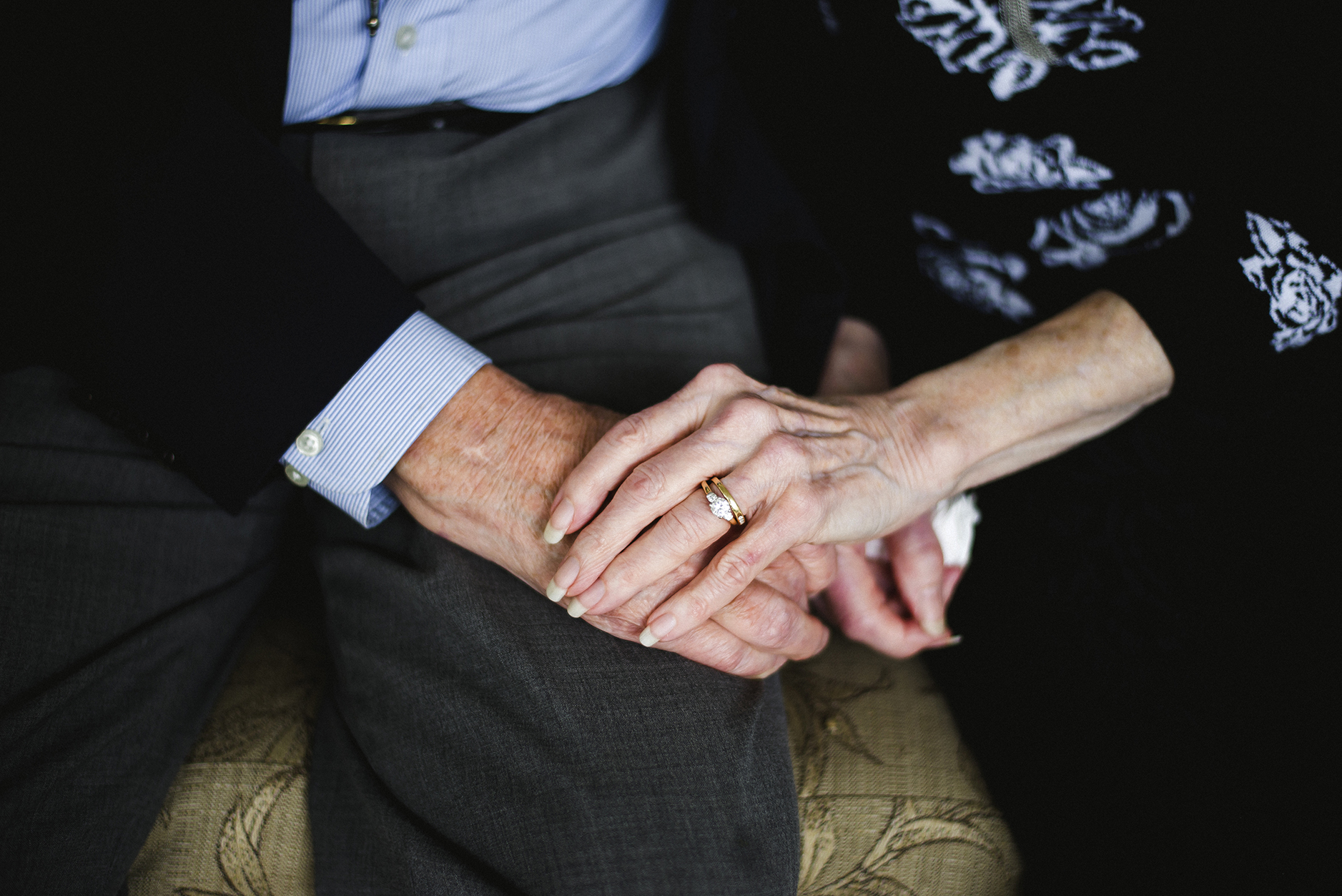 "Love means that a person becomes very dear to you and you want to be near them as much as you can. You admire them. That's the way that married people are. People who think you're ever too old to get married are misguided." – Bert Knight
---
Patti Carson, 59, and hound/terrier mix Dasher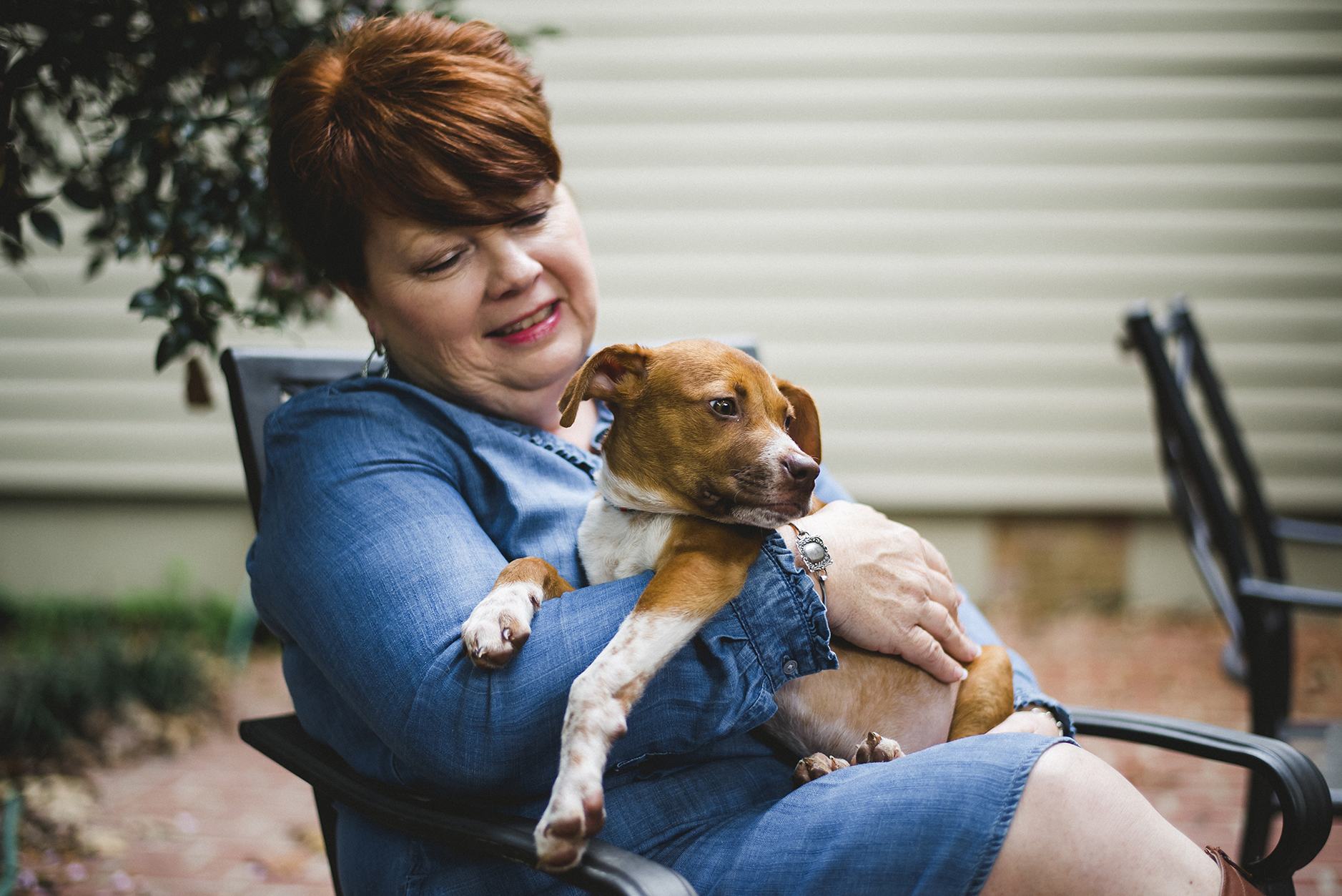 Patti Carson at Friends of the Animals Baton Rouge works daily to find a good home for each dog at the adoption house, a place where dogs and puppies pulled directly from high-kill shelters are fostered and cared for until they are adopted. As with many of the dogs she tends to at FOTA, Carson has a special relationship with her "baby," Dasher, a hound/terrier mix puppy who was 12 weeks old (at the time of the story).
"When I first got Dasher, his little legs were bowed. He was suffering from malnutrition and he had ringworm and his coat didn't look so hot. But you fatten him up, you give him some love and suddenly, he's highly adoptable. Dogs are loyal; they're great companions. Give them a treat, and you've given them the world. I think my dogs are like people in dog bodies. They're always happy to see you; it doesn't matter how you look or if you've had a bad day or you're in a bad mood."
---
Nicholas Fisher, 27

(left)

, and Michael Sarrazin, 23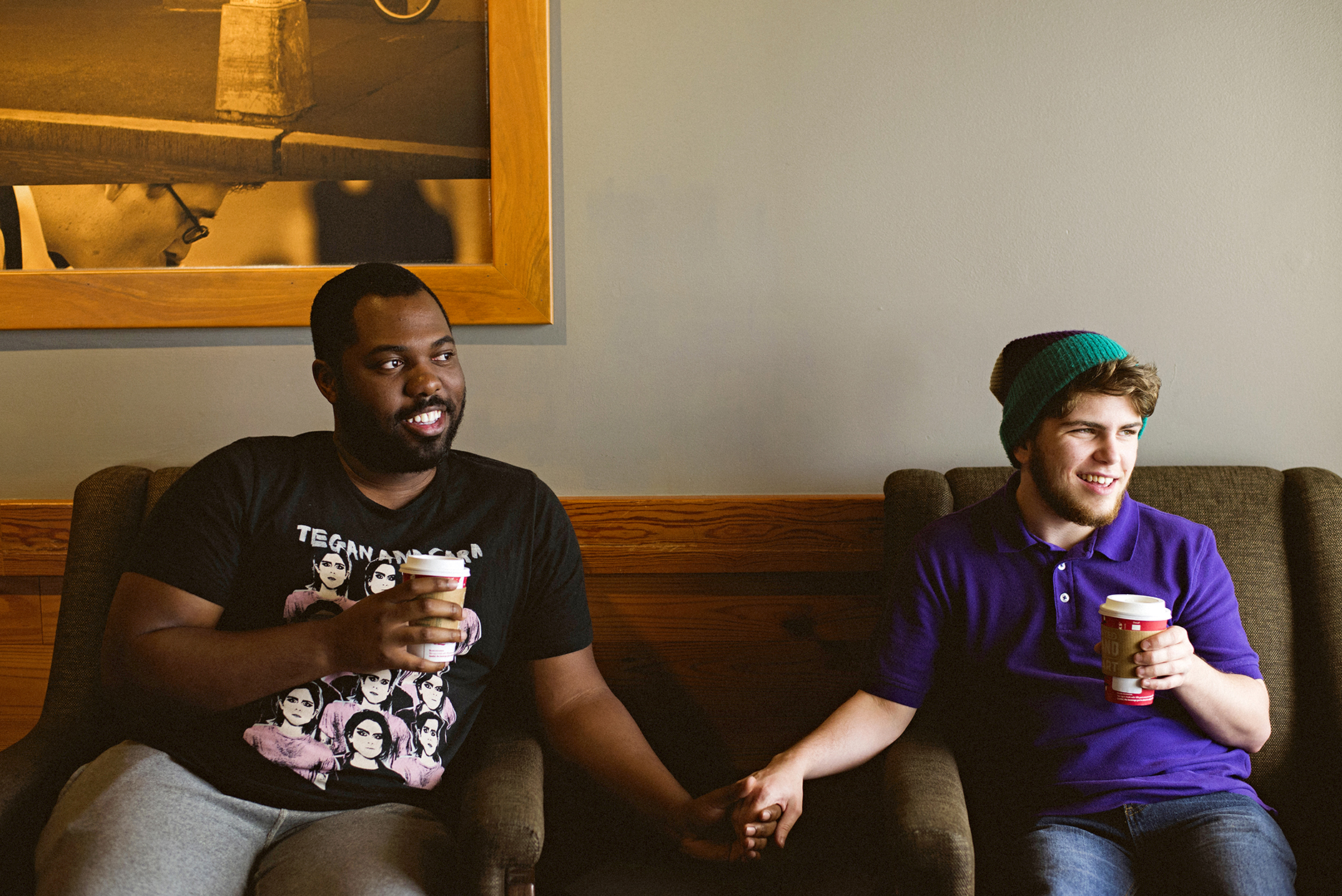 Nicholas Fisher and Michael Sarrazin have been together for a little more than four months. While that may not be considered long, their relationship has given them perspective on the meaning of love.
"I've always thought that love is helping each other, being there for each other and making sacrifices for each other. And that's our relationship; those are the things that we do for each other. I think the big thing is being thoughtful and very intentional and specific in your love. For example, if I'm at the vending machine, I'll get him his favorite chips. It's just being thoughtful about things both big and small." – Michael Sarrazin
---
Ezejiofo sisters
Top row from left: Doronica, 22; Misty, 20; Felice, 14
Bottom row from left: Chincia, 18; Quincia, 18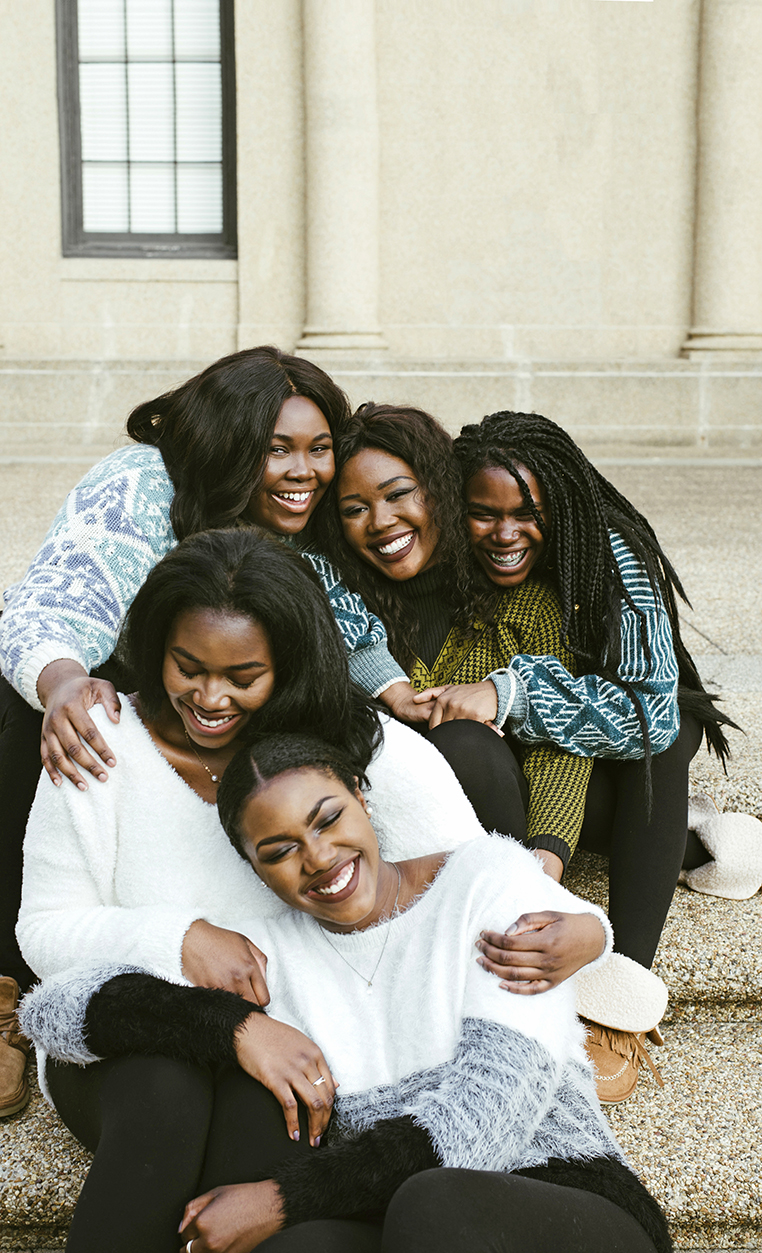 These five sisters of Nigerian descent are incredibly close. This year, they're visiting Nigeria for the first time as a family, and they can't wait to experience it together.
"Sisterly love is so important. It's a wonderful feeling to know you always have these other people in the world to have a good time with and to fall back on. We even have our own little group messages. If you fight with your friends, you might be able to cut them off, but you can never cut your sisters off. You can't just delete your sister's number when you're mad at her. It's an unconditional love, and I wouldn't trade it for anything." – Misty Ezejiofo
---
Audrey Tucker, 25, and newborn Livie Kate Tucker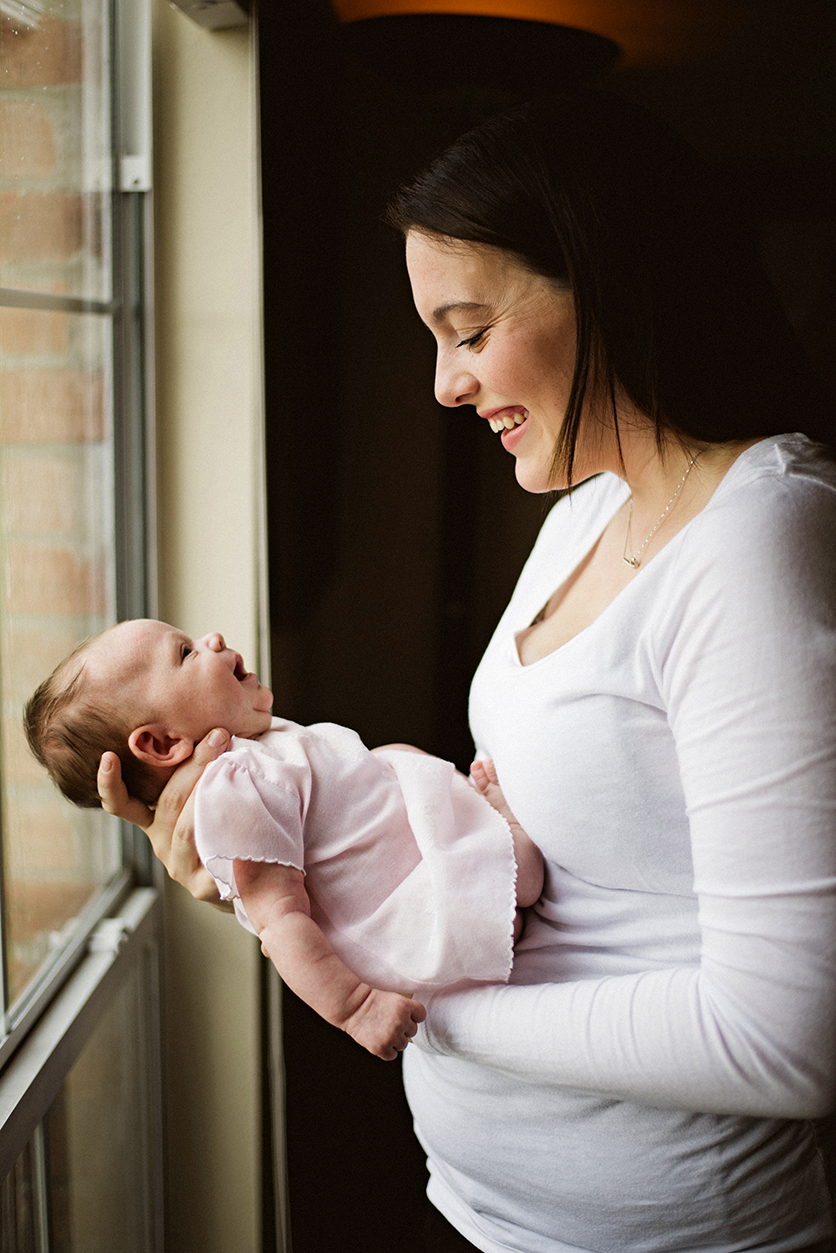 Audrey Tucker, who also has a rambunctious 2-year-old son, Sam, recently gave birth to daughter Livie Kate. To see the two interact is heartwarming. Livie Kate (6 weeks old at the time of the story) gives her mama smiles that she gives no one else.
"Seeing my daughter for the first time, it was an instant almost best-friend-like connection. I so look forward to having that with her in the future. The love you have for your children is unexplainable. You grow to love your significant other or the person you eventually marry. But with your kids, you can't help but love them—even if they're throwing a fit for Smarties candy like Sam is at the moment. It's the kind of unconditional love that you can't compare to anything else."
---
Ellen Fox, 89, and 

Richard Fox, 95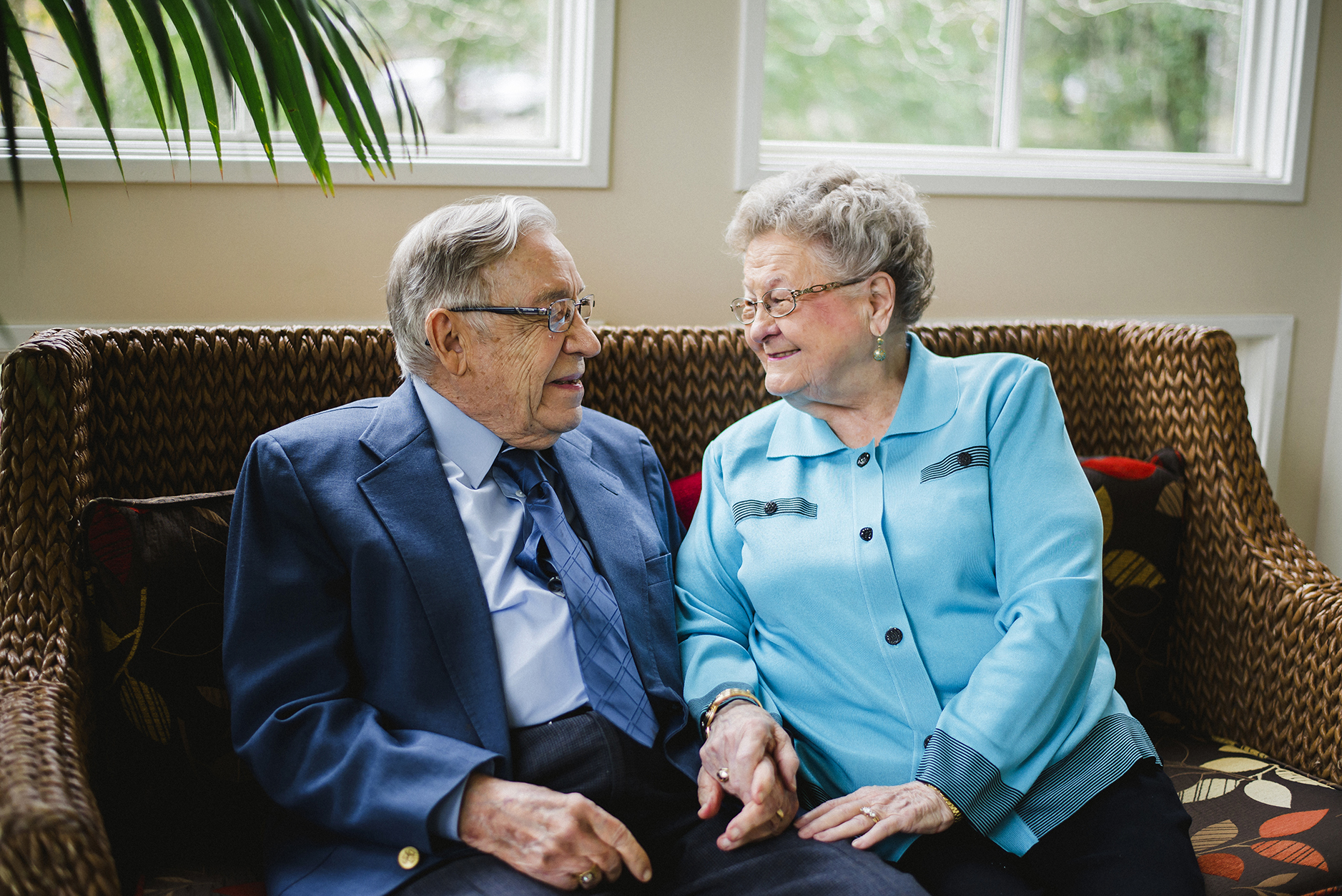 Ellen and Richard Fox shared a dance at a USO event during World War II. It was Thanksgiving Day, Nov. 26, 1942. After that dance, Richard told a friend that Ellen was the girl he was going to marry. It was wartime, and Richard was stationed in Baton Rouge only until May, when he left for a 35-month tour with the military. Ellen wrote him letters every single day. They decided they would get married when he came back if they still felt the same way they did the night they danced. When he returned, the feeling was still there. They married May 4, 1946. After 70 years together, do the pair have any nicknames for each other? "Just honey," Ellen says.
"Love is a feeling, and it's a wonderful feeling. There is love of all kinds, for all people. For me, married love is a closeness, an understanding. It's been easy for us to stay married for 70 years now. It's actually hard to believe it's been 70 years. We didn't have any problems so big that we couldn't overcome, and we've been greatly blessed. We've gotten to the point now where I'm mostly the caretaker, and sometimes when you get a little bit annoyed, you think, 'Well, he would do this for me—I know that.' We still tell each other 'I love you' all the time." – Ellen Fox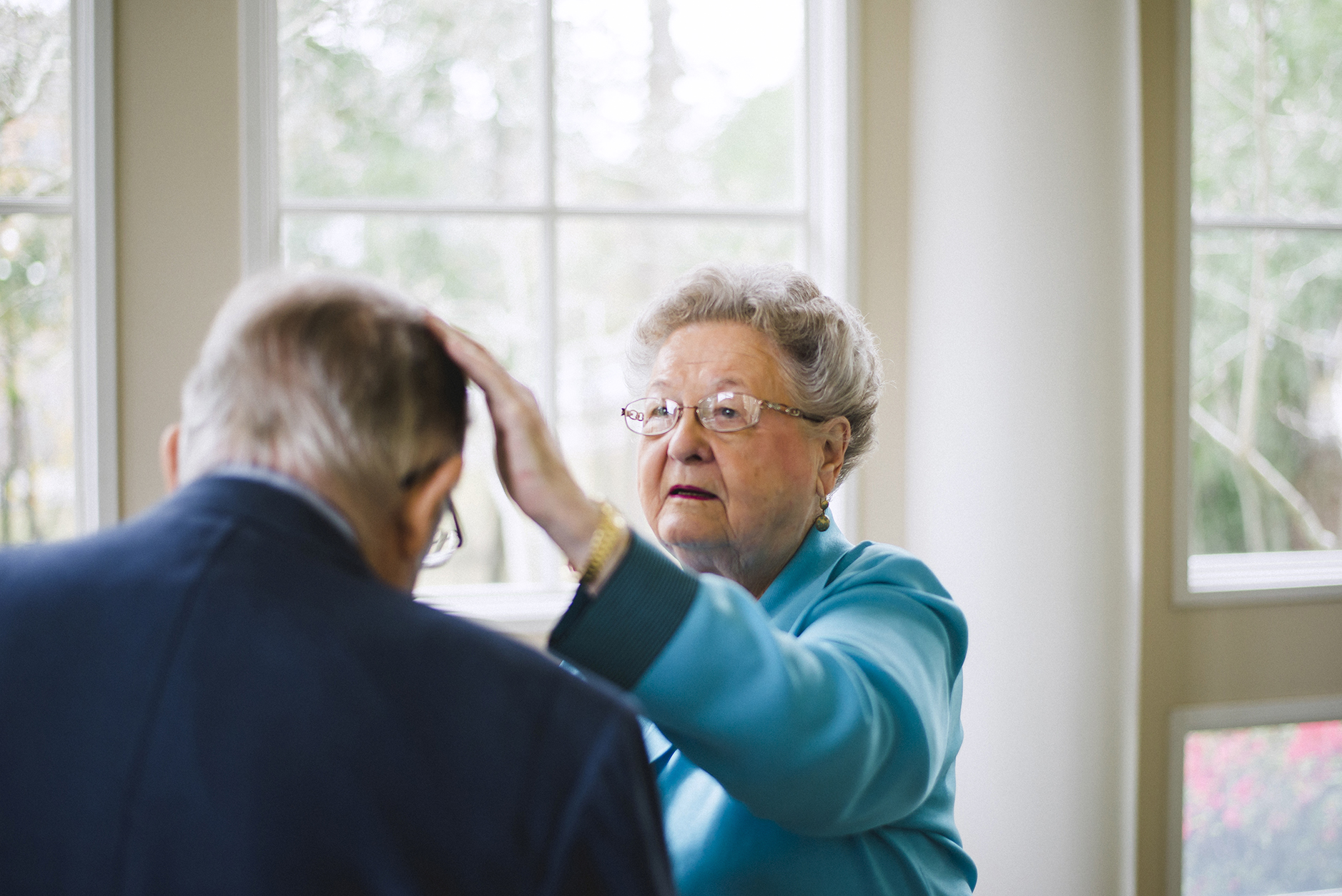 ---
This article was originally published in the February 2017 issue of 225 Magazine.