---
Title: Student and tennis player
Age: 20
Hometown: Bath, England
---
Being both a college town and a state capital often makes Baton Rouge a cultural gumbo full of success stories from people of all areas and walks of life.
LSU tennis star Eden Richardson is a prime example of that.
The England native had never been to Louisiana prior to her first college visit at LSU. A few months later—on her second trip ever to Baton Rouge—she was starting classes on campus and kicking butt on the court.
"People told me I'd get a good feeling when I went to the one university that I loved," says Richardson. She recalls also visiting Arizona State and South Carolina, but LSU was it for her.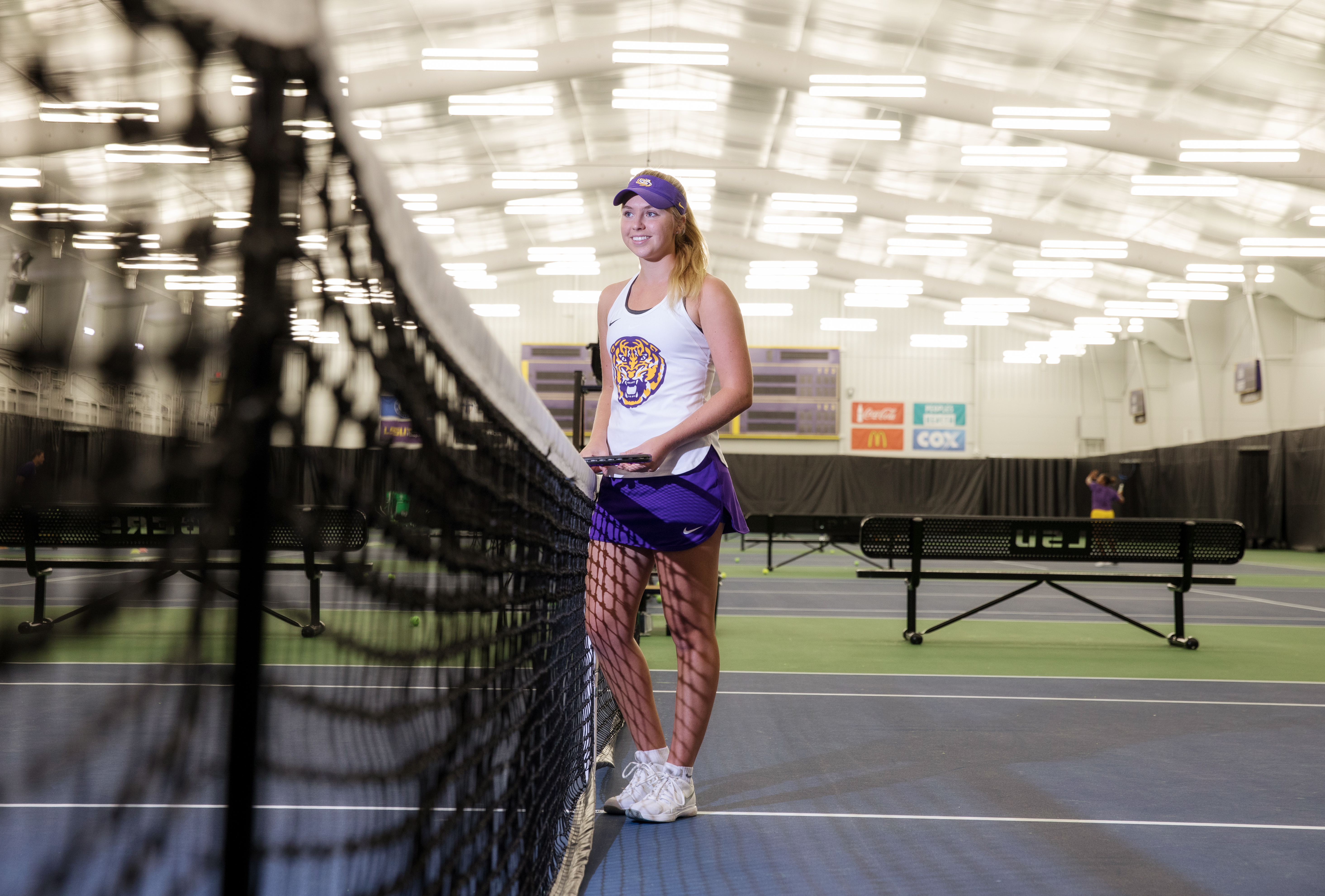 "I just love the atmosphere on campus, and the coaches, Mike and Julia (Sell), have a great reputation."
It didn't take long for the young Brit to make her mark on Baton Rouge.
As a true freshman, she had one of the best seasons in LSU women's tennis history. She earned All-Freshman and All-Conference honors in the SEC. She was both an NCAA singles and doubles championships selection before winning the NCAA doubles championship with teammate Jessica Golovin.
"I still can't believe it, really," she says. "I do feel like as soon as I got here, I was starting to improve. I like the way that Mike and Julia teach. I wasn't expecting (that much success), but it's great."
Richardson's 28-6 singles record along with her 19-8 doubles record helped her earn Intercollegiate Tennis Association's Rookie of the Year and Doubles All-American honors. And she did it all in her first season in purple and gold.
And with three more years on campus, she's hoping to only go up from here. lsusports.net
---
CHATTING WITH RICHARDSON
Your spirit animal: Tiger
Your personal motto is: Keep smiling.
Hidden talent: I used to play the drums.
---
Click here to read about the rest of our People to Watch in 2019.
This article was originally published in the January 2019 issue of 225 Magazine.