Barbara Griffith had never been to Baton Rouge before last year. The former chief medical officer and chief of business operations at Duke Regional Hospital left North Carolina in October 2019 to become the sixth CEO and president at Woman's Hospital.
Griffith has been in Baton Rouge now for mere weeks, yet she's already head over heels for it. LSU football games, Louisiana cuisine and Southern hospitality are just a few of the things that won her over.
The Indiana native had big shoes to fill at Woman's. Before Griffith took over the position from interim CEO Robert Burgess, the award- winning hospital was led by former CEO Teri Fontenot for more than 23 years.
Griffith's go-getter attitude and impressive background in emergency medicine and executive health care education convinced the hospital she was just the woman for the job.
"The experience of getting to know the facility and staff has been very meaningful," Griffith says. "I've been able to talk with staff in every area and have taken tours where I've seen everything from the top floors to the generators in our facility plant. For anyone at any level, it's a great family to be welcomed into."
Griffith is always on-the-go. When she's not meeting with her staff or other hospital and community leaders, she's learning about the facility and staying on schedule with her Apple watch. Despite her busy agenda, she keeps a cool head. Fast-paced jobs aren't new to her. She has 20 years of experience in clini- cal practice and more than 15 years of experience in leadership roles like board governance, operations, clinical affairs and physician practice management.
Since Griffith is still new to her role at Woman's, she has been like a sponge— listening, learning and observing the ways of the hospital. As she settles in, she looks forward to enhancing the hospital's unique services and adding new offerings to benefit women's and infants' lives. She hopes to reduce the rate of premature births and wants to provide every woman with the optimal outcome for both them and their child.
"I'm excited about the potential for growth here at Woman's," Griffith says. "We already do a fantastic job of the care that we provide, and that sets the stage for being able to do even more for the community." womans.org
---
BUSINESS + DEVELOPMENT
MORE TO WATCH
---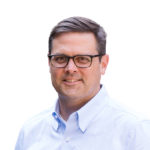 Dyke Nelson
One of the biggest stories this year will undoubtedly be the completion of phase two for Nelson's Electric Depot. You might already know the mixed-use development as the home of Red Stick Social, but there's more where that came from. The rest of the space now houses a coffee shop, a photo studio and soon-to-open restaurants, apartments and retail/office spaces.
---