---
From Making a Murderer episodes on Netflix to creepy podcasts on our phones, true crime has gripped us. When you're reading about Bundy or Dahmer or Holmes, it's easy to feel that the crimes are distant and removed from reality.
But behind every story is a city and its residents who were rocked by the case. Baton Rouge is no different: Comb through articles, documentaries and news reports, and you'll find the lives forever affected by historic crimes right here at home.
---
THE DOCTOR AND THE SENATOR
In the construction of the Louisiana State Capitol, then-Governor Huey Long was adamant that it should be filled with marble. Italian Levanto marble in the Memorial Hall, jade-colored marble from Vermont, floors made of Mount Vesuvius lava.
Ultimately, one of those slabs would be the place the bullet landed when he was shot on the evening of Sept. 8, 1935, inside the Capitol—an injury that would kill him within days.
After climbing to the rank of governor by the age of 34 and United States senator three years later, the ambitious, share-the-wealth populist had accrued just as many bloodthirsty political opponents as he had admiring constituents.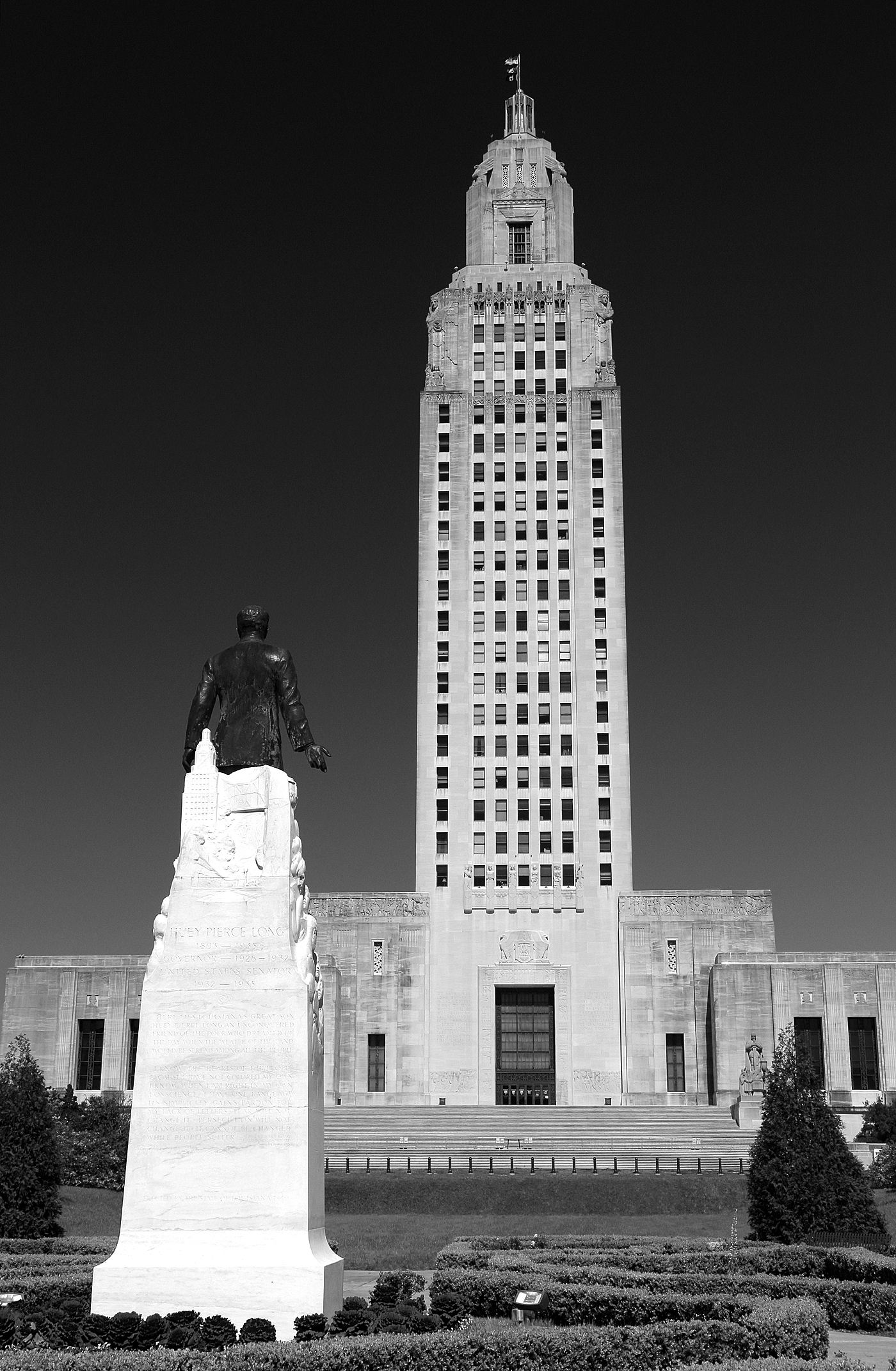 Among his adversaries was 29-year-old physician Carl Weiss, whose father-in-law was a judge in Long's crosshairs. Law enforcement pinpointed him as the gunman.
But since the abrupt end of Long's career, the details of the supposedly open-and-shut case have become murky. Take a tour of the State Capitol now, and you might get a different version of events depending upon your guide.
A few facts aren't in dispute. Weiss did have an altercation with Long near the governor's office the night of Sept. 8, 1935. Weiss was then shot more than 60 times by Long's bodyguards. And the gun found on Weiss at the scene was his own .32 caliber pistol.
But then there is the account of Weiss' calm demeanor toward Long's targeting of his father-in-law at a family dinner the night before the shooting, and the fact that the young doctor was planning for a future with his wife and infant son. There's the legend of Long's split lip before going into emergency surgery that night, which he supposedly explained with, "That's where he hit me," suggesting Weiss may simply have punched him.
There are those carefully selected, still-chipped marble walls, where one of dozens of bullets from trigger-happy bodyguards already tense from death threats could have ricocheted. And there's the rumor, from a relative of a doctor who performed the surgery, that a .38 caliber bullet matching Long's bodyguards' weapons was pulled from his body.
The mystery may never be solved, but historians say there's plenty of room for reasonable doubt.
*WATCH THIS: Unsolved Mysteries with Dennis Farina, season five's episode 14, which explores elements of the case—both fact and legend—that have been debated since 1935.
---
THE PAY PHONES AND THE KARATE INSTRUCTOR
The Plauches trusted him. It seemed 25-year-old Jeffrey Doucet was a guy without much to live for outside of his bond with his karate students. He'd take a personal interest in their lives—outings to the movies, trips to the skating rink. But at night, he slept in the karate school, unable to make rent anywhere else.
So Gary Plauche, the father of Doucet's favorite student, 11-year-old Jody, invited him to Sunday dinner.
Sunday dinner developed into one-on-one outings for the young boy and Doucet, which later expanded into overnight, out-of-state trips to karate meets. But Gary trusted his son's instructor.
That ended one day in February 1984, when Doucet picked up Jody for a car ride and started driving west.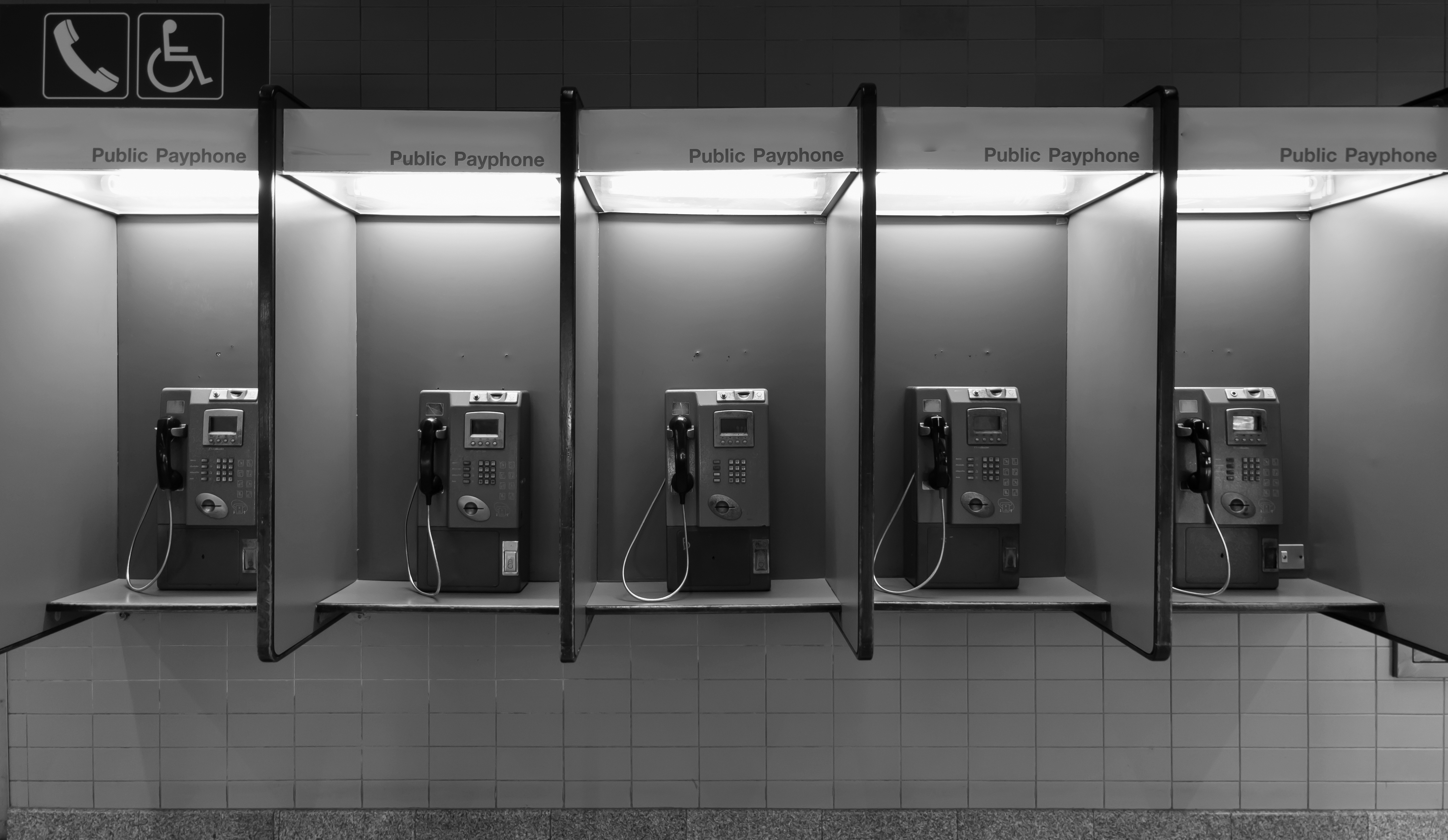 They were going to California, he said. If anyone asked, Jody was to tell them he was Doucet's son. The box hair dye Doucet bought to change Jody's hair from light blonde to black helped them fly under the radar at Disneyland, but Doucet couldn't hide from the FBI for long.
When Doucet called Jody's mother, June, from California, the FBI was on his trail and managed to trace the call. Over the phone, June heard the crash and scuffle as police broke down the door and apprehended her son's kidnapper.
After their son returned home safely, Gary received the grim results of the rape kit: Doucet had been abusing his child all along.
It took time to process Doucet's arrest and transport him back to Louisiana—time in which a father had to grapple with what had been done to his son. Time to make a plan. Time to get a tip-off from someone at WBRZ about when Doucet's plane was due to arrive.
Live TV news footage from that day shows Doucet being marched through the Baton Rouge Metropolitan Airport in cuffs. In the background is a bank of payphones, where a man in a baseball cap and sunglasses appears to be in the midst of a call.
"I was 19 years old when I first appeared on The Geraldo Rivera Show. After the show, I received a call from Mike Barnett from the EBRPS. ... He wanted me to know they had arrested a pastor for molesting two boys. One of the boys credited seeing my story on Geraldo for encouraging his disclosure of the abuse. That's when I realized I could use my tragic story and turn it into something positive."

[

Jody Plauche, in an interview with '225'

]
The man is Gary Plauche. He turns away from the phone, pulls a gun from his boot and fires one shot point-blank. Doucet drops to the floor.
The cops rush Gary, yelling, "Gary, why? Why, Gary?"
If it was their kid, he tells them, they'd do the same.
Years later, in a documentary recounting the case, June recalls telling Gary, "The least you could have done is let me drive you."
*WATCH THIS: E:60: A Time To Kill, ESPN.com, a short documentary on the case featuring interviews with the Plauche family.
---
TWO SERIAL KILLERS AND ONE SHOCKED CITY
For a span of years between the late '90s and early aughts, the Boogie Man was real in Baton Rouge.
News reports told us in grave tones: Lock your doors. Don't walk alone at night, especially not if you're a woman. Look out for a man in a white pickup truck.
It was an ongoing, waking nightmare for the psyche of the city, leaving no demographic untouched: Between 1994 and 2004, two serial killers—later identified as Derrick Todd Lee and Sean Vincent Gillis—terrorized Baton Rouge.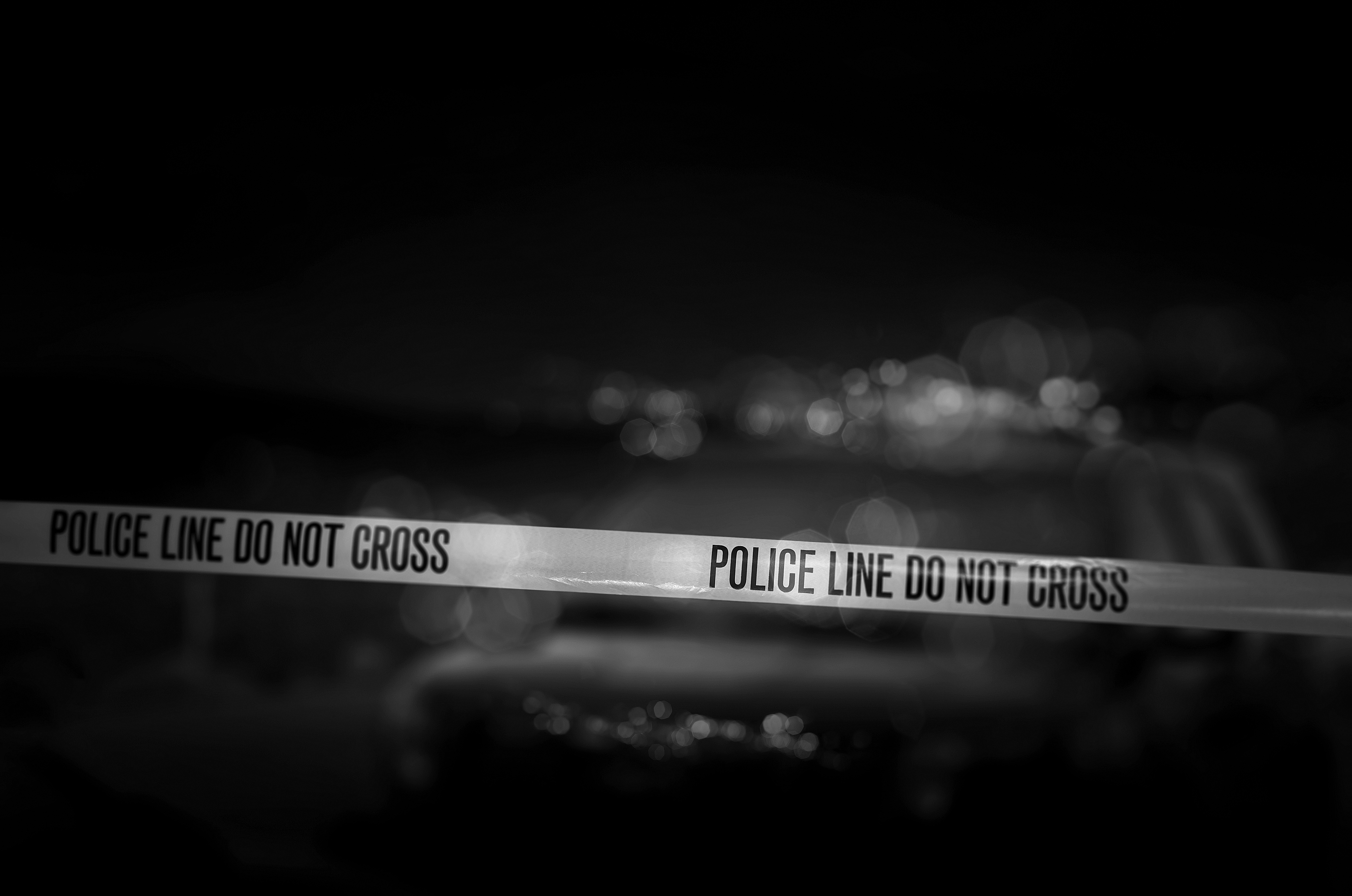 The more infamous of the two was the one to earn the moniker the Baton Rouge Serial Killer: Derrick Todd Lee. He likely stands out in our minds because of the hysteria and confusion surrounding his case. He'd stalk women seemingly chosen at random for weeks, break into their homes and brutally attack. Some victims were killed in their homes, two were later found at Whiskey Bay. By the early '00s, the killer had been linked to the rapes and murders of at least half a dozen women.
Was the killer really a white man in a white pickup truck, as the initial police profile claimed? Did he really use a recording of a crying baby to lure victims? When it later turned out everything we'd been told to watch out for was wrong, how could we protect ourselves?
Lee was arrested in 2003 shortly after DNA and eyewitness reports corrected the police profile to a black suspect. But there were more crimes left unexplained: He didn't kill Ann Bryan in 1994. He didn't kill Hardee Schmidt in 1999. He couldn't be linked to several other cold cases—meaning the nightmare wasn't over. Two more women, Johnnie Mae Williams and Donna Bennett Johnston, were taken after Lee was arrested.
It wasn't until Sean Vincent Gillis' arrest and confession to eight killings (including Williams and Johnston) in April 2004 that the city finally stopped holding its breath. But for half a decade of nerve-wracking terror, we never knew if we were truly safe, even in our own homes.
READ THIS: Blood Bath by Susan D. Mustafa, Sue Isreal, & Tony Clayton and Dismembered by Susan D. Mustafa & Sue Israel
---
THE LAKES AND THE STILL-UNSOLVED MYSTERY
The moss-draped trees rolled by the camera lens, and Matthew McConaughey recited another cryptic line. This was the first season of True Detective, the fictional television series that entranced audiences and drew viewers into the backroads of Louisiana.
But another series later documented a real-life Louisiana murder drama—with very real lives lost. Killing Fields, a Discovery Channel documentary that spent its first two seasons with retired detective Rodie Sanchez of the Iberville Parish Sheriff's Office and other investigators, followed the reopening of the cold case of Eugenie Boisfontaine.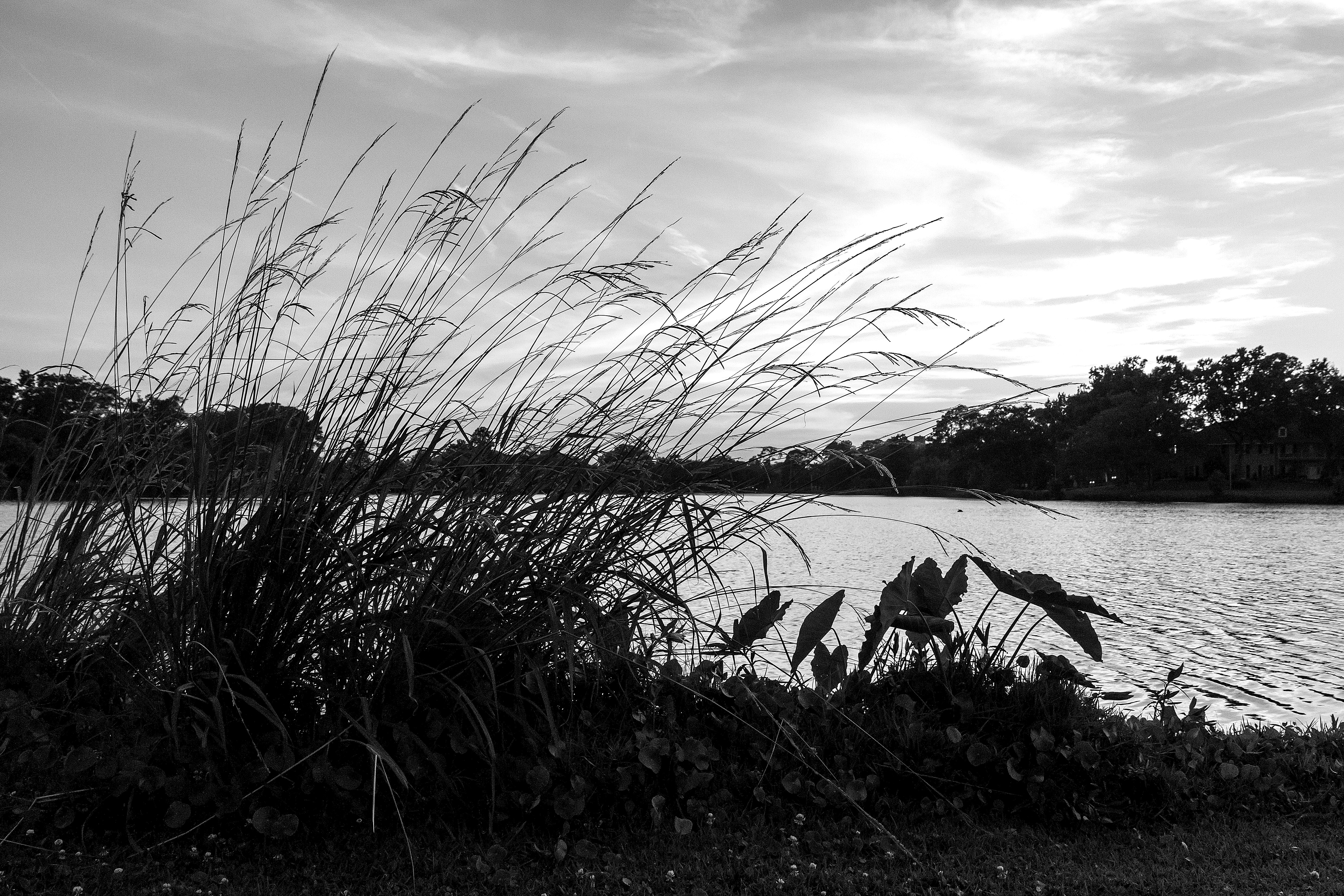 Boisfontaine was at the start of a new chapter in her life when she vanished in 1997. At 34, she was divorced and enrolled in graduate school at LSU. She had mousy blonde hair, a round-tipped nose, and such a quiet, unobtrusive personality that investigators struggled to get information about her from her own acquaintances.
She left her home on Stanford Avenue for a run around the University Lakes, maybe after finishing a night of grad school coursework.
That's where she was when someone—identity still unknown, even after two seasons worth of investigations—abducted her. Boisfontaine's body was found two months later in Bayou Manchac in Iberville Parish, more than 10 miles away, with blunt force trauma to her head.
At a time when Derrick Todd Lee, Sean Vincent Gillis and a number of other murderers were at large in the Baton Rouge area, Eugenie's case was tough to crack. It still is. Despite potential links to Lee, Boisfontaine's ex-husband and others, the mystery remains unsolved to this day.
*WATCH THIS: Killing Fields, Discovery.com, a documentary series that devoted its first two seasons to the case.
---
Sources: Unsolved Mysteries, Killing Fields, The Washington Post, NOLA.com, ESPN, Discovery.com, The Advocate
This article was originally published in the February 2018 issue of 225 Magazine.