---
Editor's note: This story has been corrected since publication. Last year's Baton Rouge Pride Festival attracted 12,000 attendees, not 1,200. 225 apologizes for this error.
---
Baton Rouge Pride is done playing small. For the organization's 13th annual LGBTQ pride festival, it's pulling out all the stops.
For Pride Month, Baton Rouge Pride is hosting a week-long celebration with events around town. It is collaborating with local groups and businesses like Culture Candy, the Arts Council and Leur Magazine, hosting a documentary screening, several parties and a drag brunch—all held the week around Pride Festival at the Baton Rouge River Center.
"This is a family-friendly Pride for everyone," says Baton Rouge Pride Chairman Christopher Bradford. "We want to create more LGBTQ-friendly events for all subsets—asexual, lesbian, elderly LGBTQ, transgender—and we want to do it at places that are safe spaces for everyone."
The organization has been around since 2007, providing resources, education, cultural events and other community-building activities for members of the local LGBTQ community and their friends, families and allies.
During the week leading up to Pride, the organization will be hosting a screening of the 1985 documentary Before Stonewall, a Prohibition-themed party at Hayride Scandal and a pre-festival celebration at George's. On the Sunday after Pride, the group plans to finish its week-long celebration with a bang and host a drag brunch with local drag performers.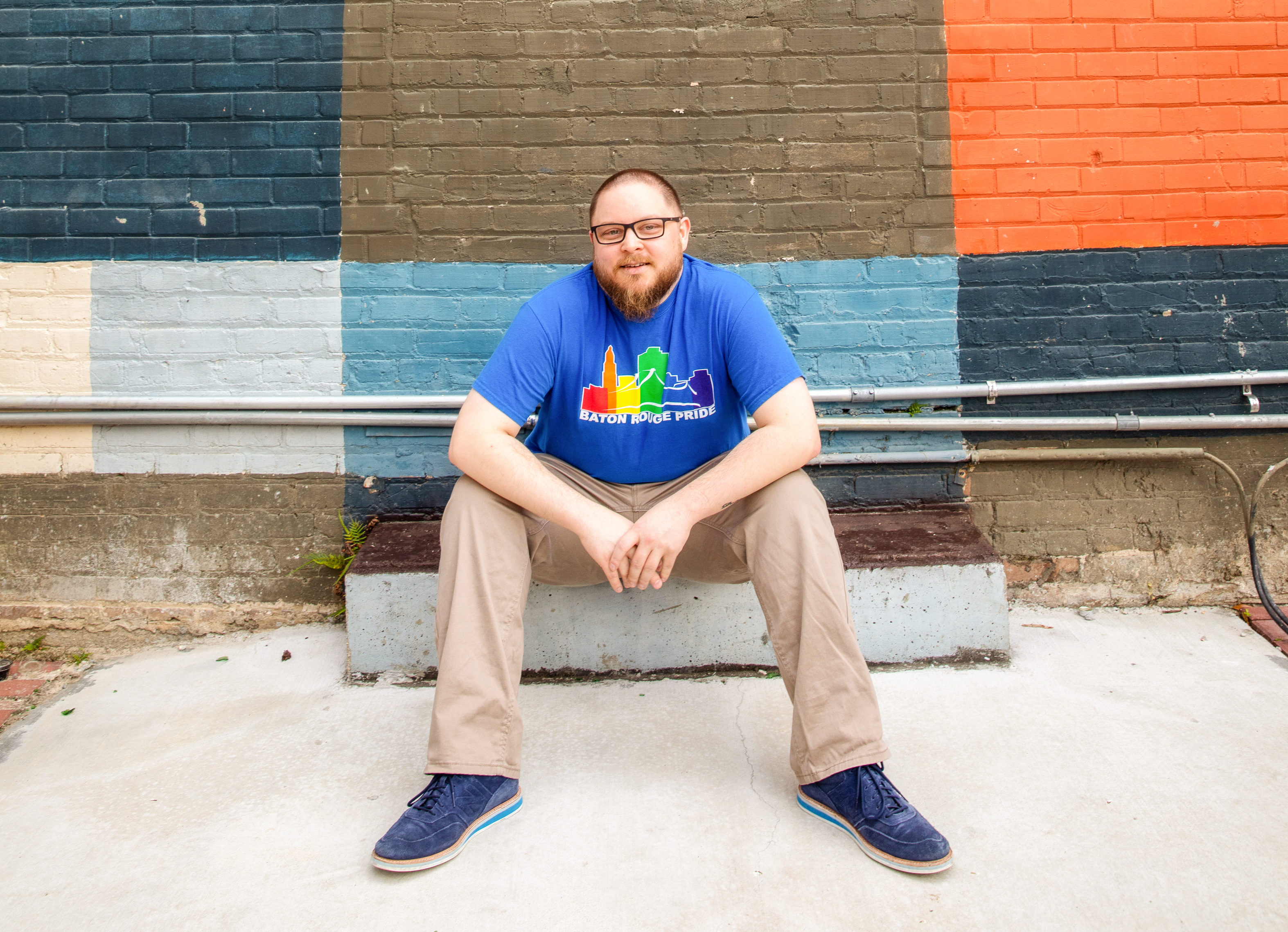 Bradford says for this year's festival on June 15, he wants to take it in a new direction.
In addition to its regular LGBTQ-friendly resource fair and same-sex relationship blessing ceremonies, there will be four hours of Drag Queen Storytime, where children can listen to diverse and inclusive children's books read by local drag queens.
"Drag Queen Storytime helps to promote acceptance, inclusion and, most importantly, anti-bullying," Bradford says. "We did a small pop-up Drag Queen Storytime in early December 2018. We had so much outpour from the community to do it again that we decided to add it as part of the Kids Area at Pride."
Festival entertainment includes Broadway singer Frenchie Davis, soul and dance singer Pepper MaShay, local band Hip Deep, the all-drag-queen Mardi Gras group Krewe of Divas and drag queen performers The Austin Babtist Women and Miranda Mann.
Attendees can shop local art and goods at Leur Magazine's Queerative Market, a pop-up market that celebrates local queer artists and makers and helps them showcase their work. The market will be on the second floor of the River Center in the Riverview Room. Also, be on the lookout for Brew Ha-Ha's five-foot rainbow cake-ball arrangement for guests to eat.
Since Baton Rouge Pride's founding, the nonprofit has hosted its free annual festival to provide plenty of resources—from education and support groups to health care professionals and spiritual advisors—all under one roof. What started with just a few hundred locals in attendance has nearly quadrupled. Last year, 12,000 people attended the festival at Raising Cane's River Center, with dozens of information booths spread out across the venue, as well as performances on stage and an arts market.
In addition, more than 240 people received HIV testing at the event. With help from sponsors and volunteers, Baton Rouge Pride hopes to attract more attendees and educate and inform more people on sexual health.
"Our goal is to do 300 HIV tests this year," Bradford says. "We've had free HIV testing for the past several years but with the recent statistics of HIV cases in the Baton Rouge area it's extremely important we do our part to help the community combat HIV. Without knowing your status, not only are you at risk, but so are others."
---
Baton Rouge Pride Festival is June 15, noon-7 p.m., at Raising Cane's River Center. Find more information about the festival at batonrougepride.org.
---
This article was originally published in the June 2019 issue of 225 Magazine.