---
The lights of Splash Nightclub hit C.J. Carver for the first time on his 19th birthday.
He wasn't a queen then—not yet. He'd just come out as gay, just graduated high school, just begun to find his place in the gay community. From the first turn under the disco ball, though, he knew he was home.
That joy lit up the dance floor each time Carver stepped into Splash, until a bar manager suggested he try drag for the first time in a "drag baby" talent competition. Carver was paired with New Orleans queen Paris Manchester as a mentor, and in line with drag tradition, adopted his drag mother's surname. A new queen, London Manchester, debuted on the Splash stage that night, and two years later, she's still kicking—and dancing and lip syncing her heart out.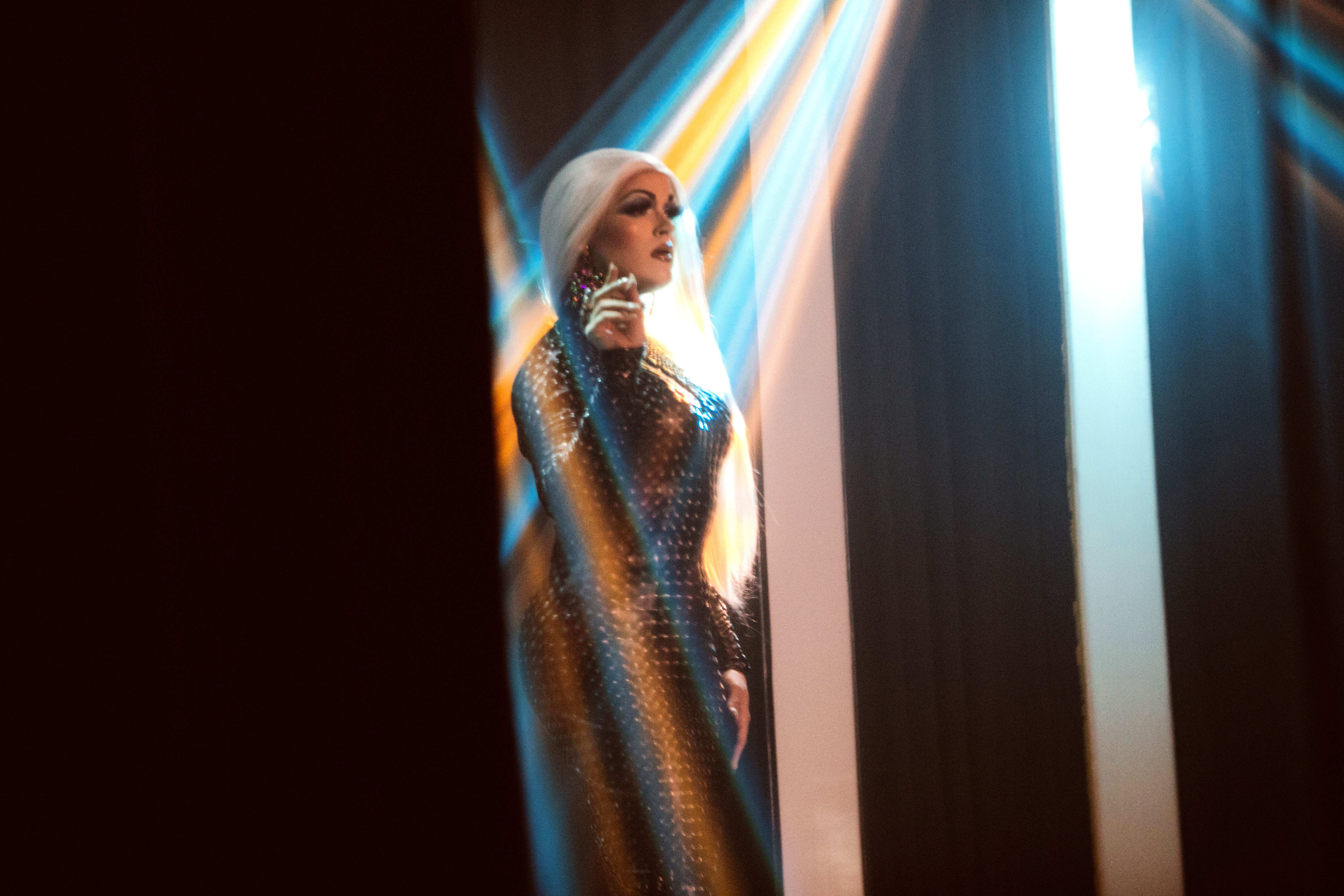 "London is everything that C.J. is scared to be," Carver says. "She's unapologetic. … She's just free. She's authentically herself. She's not trying to be any other queen."
Though Carver is typically soft-
spoken and a little reserved, the 21-year-old theater major has already climbed the ranks of the local drag scene to become one of the city's most talked about performers.
"When I'm on stage, I feel the fantasy. Other nights, I'll go out, I'll watch [drag] shows. I'll be in the back, and people won't even realize I'm there, because [my] energy is so different. I'm very quiet, to myself, and London is like, 'Let me sit on the bar.'"
---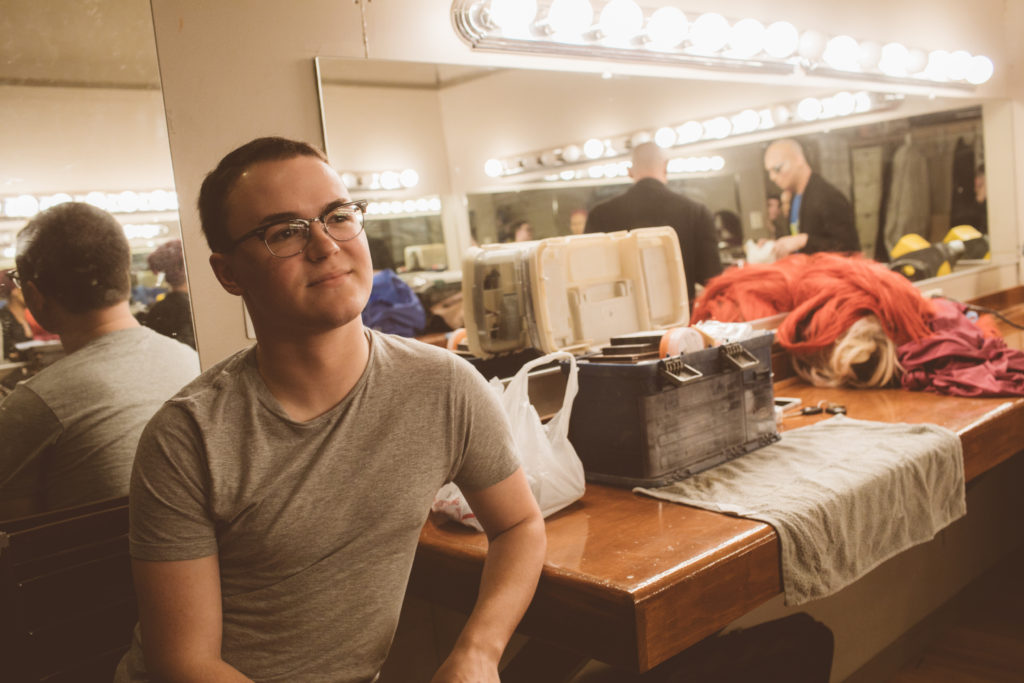 "Everything you see, everything I do on stage, I chose and thought about and designed."
[

C.J. Carver, who performs as London Manchester

]
---
Tonight, Carver is backstage laughing and slipping into body padding and tights alongside drag sisters for a regular Thursday night show, where they'll each perform three numbers. With him are Hector Velez, a Puerto Rican drag queen who performs as Lady Danisha Andrews, and Brea Darby, a cisgender woman who does drag as Brea Jay Andrews. There are no limitations to who can or can't do drag, Carver says. It's all part of that tongue-in-cheek, boundary-pushing spirit, especially considering much of drag history was made by transgender and gender nonconforming queens.
"In the most satirical way, it is such a form of activism, for anybody, really," Carver says. "You name it across the gender and sexuality spectrum, I have seen them perform and call it drag."
To Carver, drag is art. He creates his own mixes of music, creatively directs the entire show from backup dancers to choreography to costuming, and does all his own styling to create a complete production. London Manchester makes people think and feel as much as she makes them dance.
"It's really cool to be able to live out this fantasy person and have people respect that. So I think that's why I care so much, because they respect that, and it's a piece of me that I'm giving to the audience every single time."
"To me," Carver says, "drag is everything."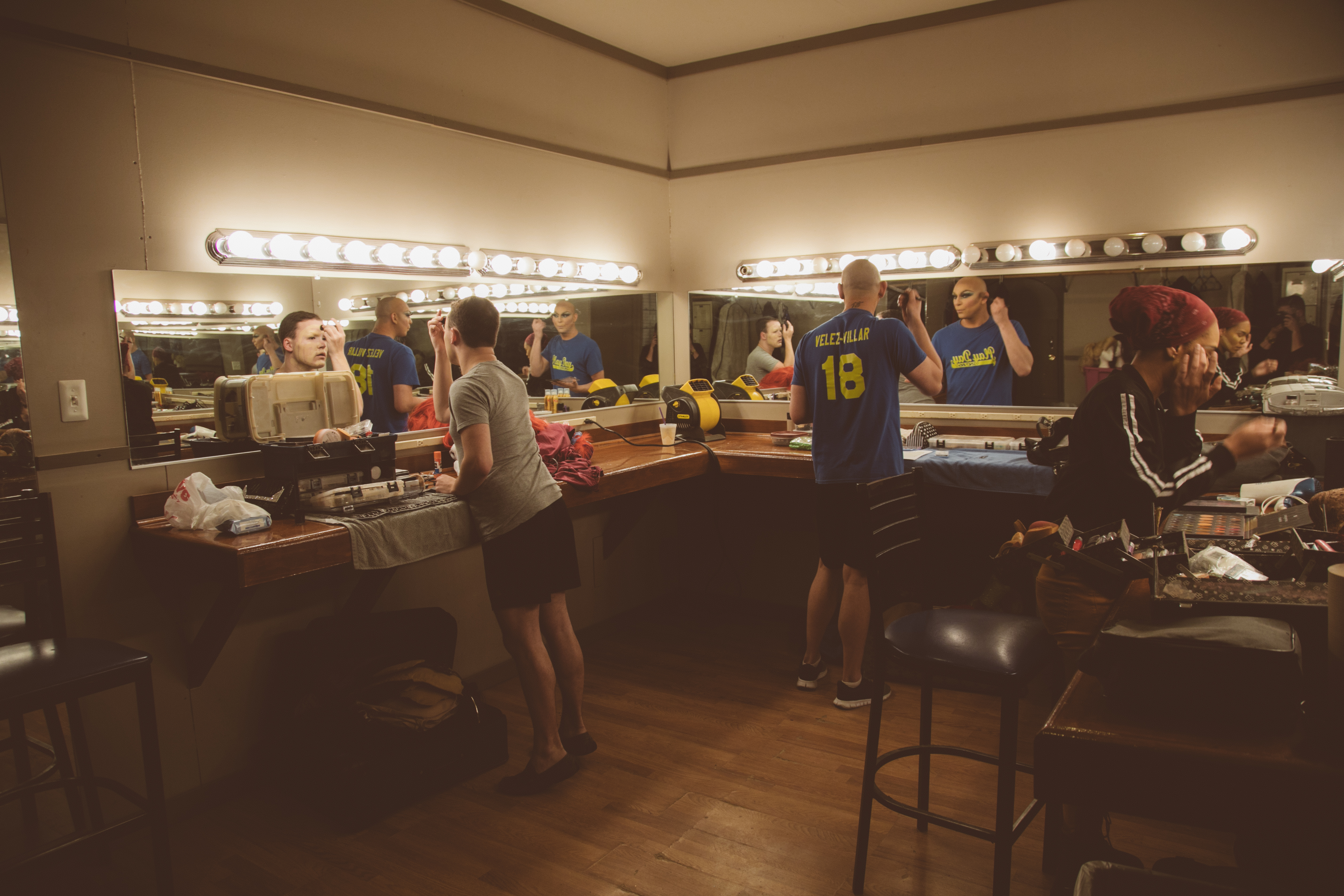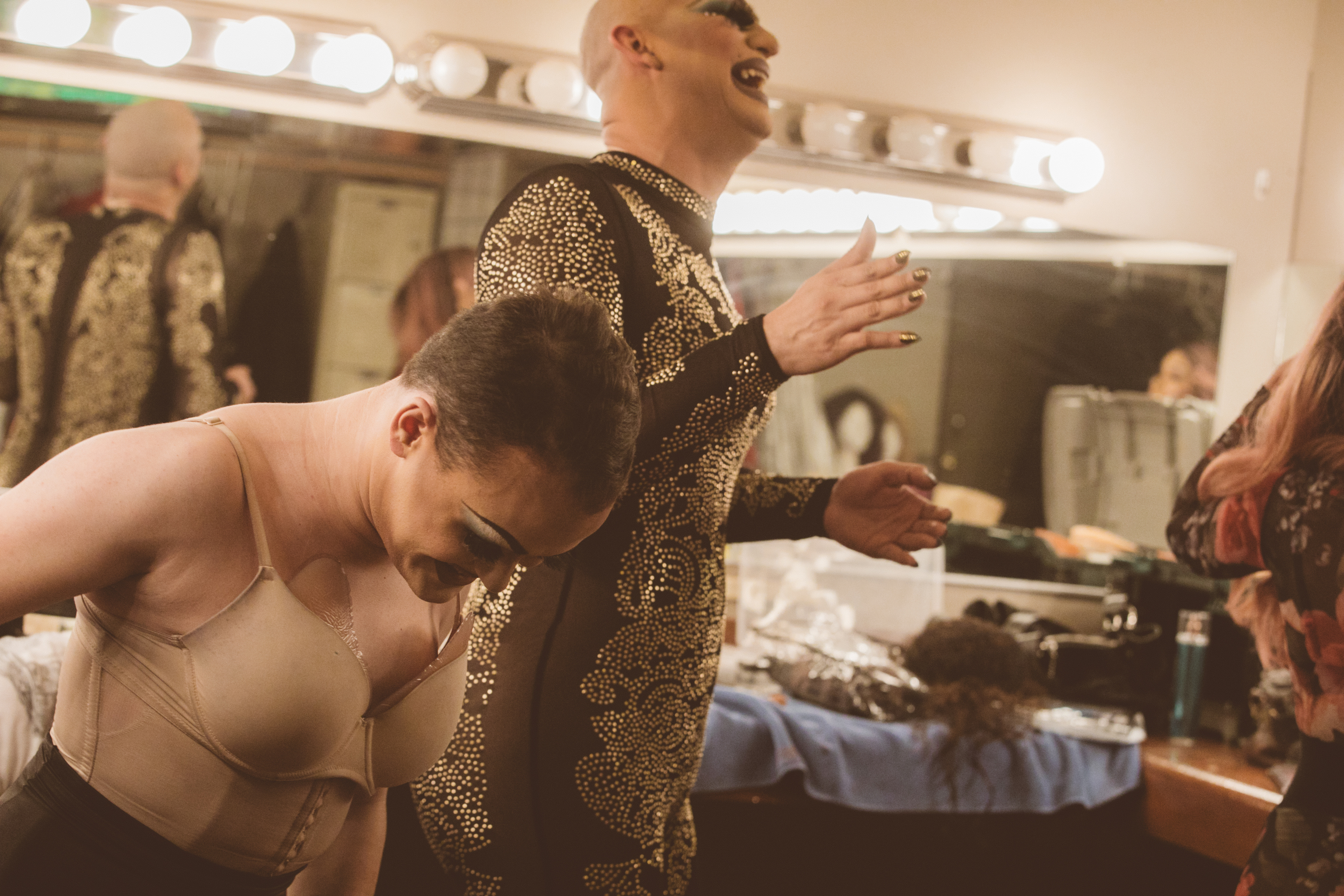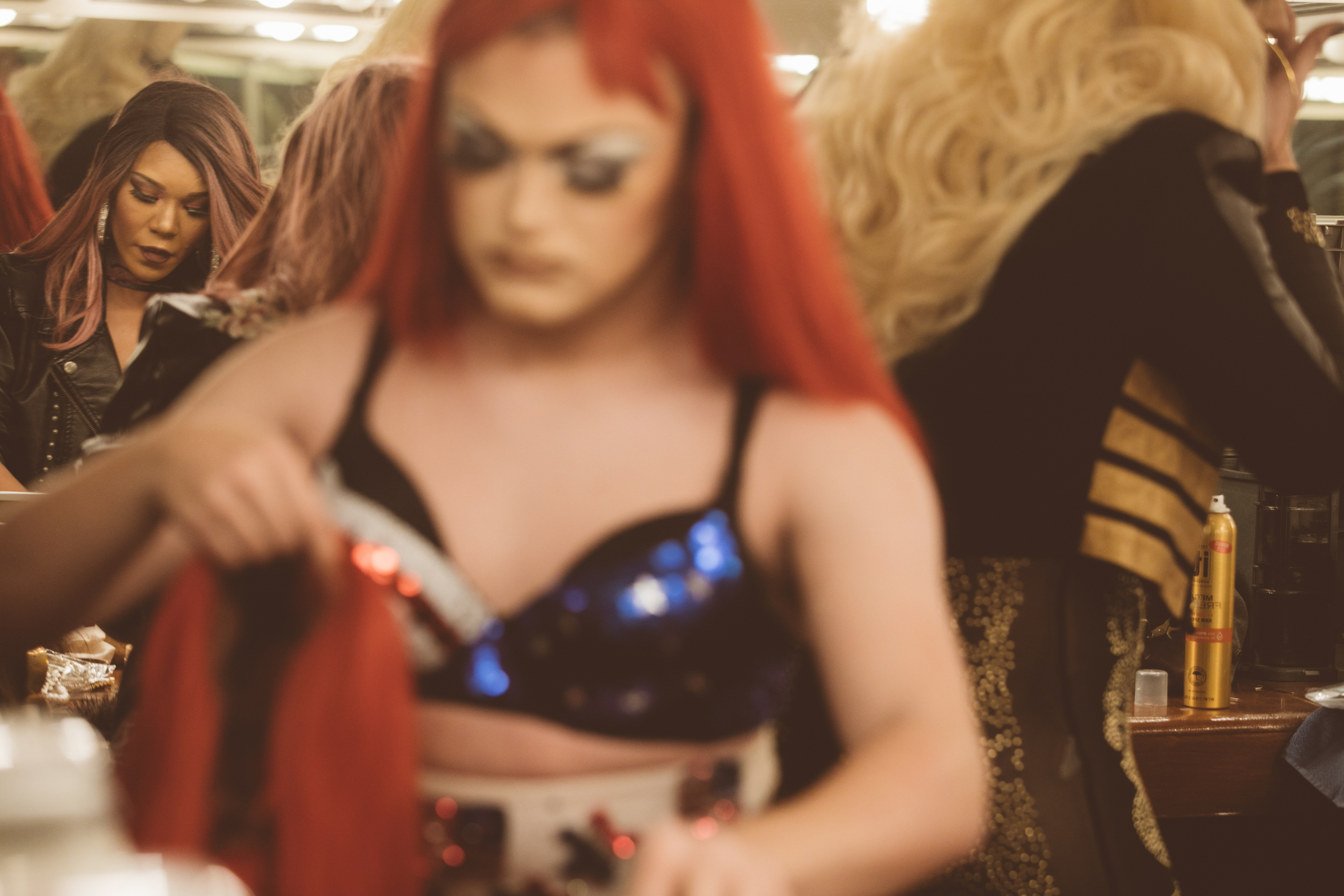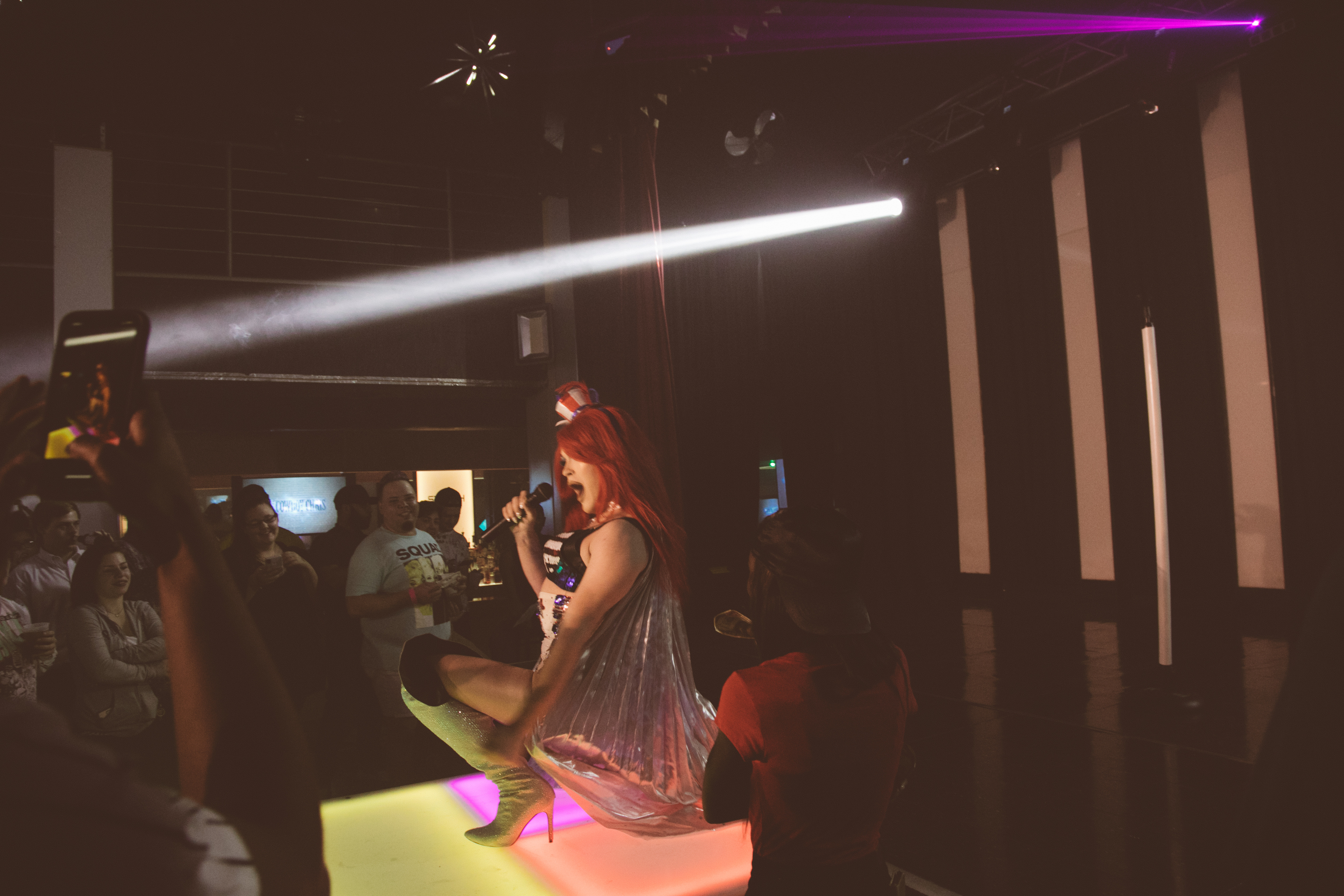 ---
This article was originally published in the May 2018 issue of 225 Magazine.