David Ducre, LSU fullback. Courtesy LSU Athletics
---
The youngsters who could be gamechangers for LSU—this season and beyond
Long gone are the days when players paid their dues and worked their way into college-football playing time.
To wit, you could argue that LSU's best football player last season, especially down the stretch, was freshman running back Leonard Fournette, who enters the 2015 season as a strong Heisman Trophy candidate.
So who among the kids will help the Tigers when they open this season against McNeese State on Sept. 5?
David Ducre, fullback
Start with a guy who will specifically help Fournette. David Ducre is a 6-foot, 239-pounder from Slidell's Lakeshore High School. He carried the ball 190 times for 1,586 yards and a whopping 21 touchdowns. Think workhorse.
"He's the type of guy who Les Miles likes to turn into a fullback," offers Bryan Lazare of TigerBait.com. "He's got quite a future at fullback."
For that matter, 247Sports.com ranked Ducre as the No. 1 fullback prospect in the nation.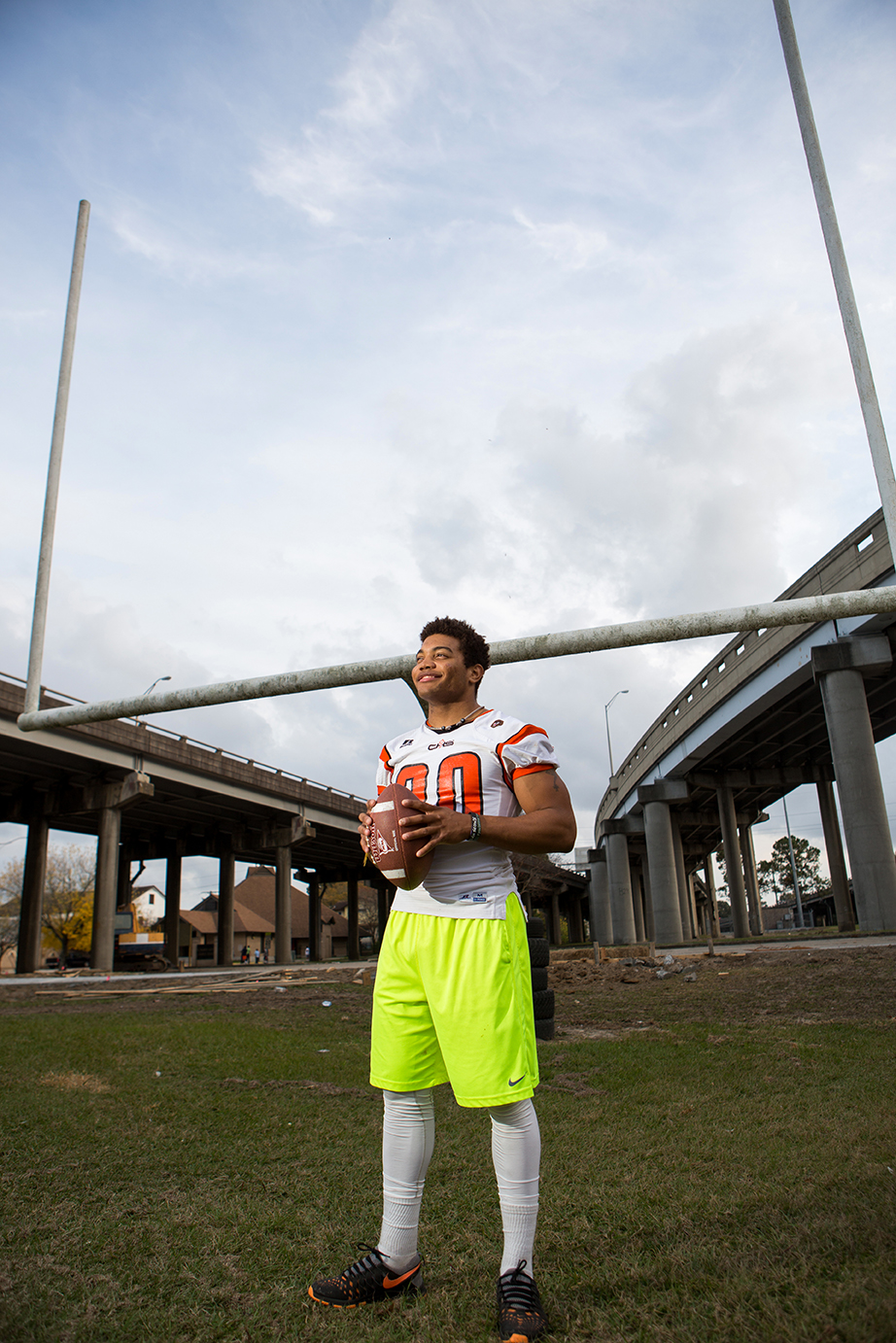 Derrius Guice, running back
You can stay in the backfield and stay local when looking at newcomers who will also be a big part of the offense. Start with Derrius Guice of Catholic High, one of 225's People to Watch this year. He's a 5-foot-11, 216-pounder who was rated as the nation's No. 2 running back prospect by two different scouting services. Guice ran for 1,341 yards and eight TDs as a senior.
Nick Brossette, running back
Nick Brossette of University High, a 6-foot, 214-pounder, burst onto the scene as an eighth grader. The most outstanding player in last year's U-High state-championship-game victory ran for a state-record 141 touchdowns in his career, breaking the previous best of 118 held by former Tiger Kenny Hilliard. "They are two (prep) All-American running backs with completely different skill sets," says local recruiting analyst and radio host Derek Ponamsky of Brossette and Guice.
Donte Jackson, cornerback
Ponamsky also had high praise for cornerback Donte Jackson, a product of Metairie and Riverdale High School, where he had 59 tackles and five losses as a senior. Jackson, 5-foot-11 and 168 pounds, has all the tools. "He's as fast a cornerback as there is in the country," Ponamsky says. "As you know, speed kills, and he has it."
Kevin Tolliver II, cornerback
Another defensive player in the mix is this corner from Jacksonville, Florida. He's related to former Tiger Terrence Tolliver, and the 6-foot-2, 195-pounder was listed among the top five prospects in the country as he led his team to a Florida state title.
Arden Key, defensive lineman
One defensive lineman who will likely play right away is Arden Key, a product of Lithonia, Georgia. He is lanky at 6-foot-6, 215 pounds. Key will figure into LSU's pass rush from the start.
Other players to watch
Look for a couple of others to vie for immediate playing time when LSU opens the season Sept. 5, including Tyrone Johnson of New Orleans and Maya Teuhema of Keller, Texas. Johnson, a speedy receiver from Warren Easton High School, caught 94 balls for 1,589 yards and 17 touchdowns as a senior. Teuhema is a monstrous offensive lineman who comes in at 6-foot-4, 323 pounds, and is described in his official LSU bio as "known best for delivering pancake blocks and opening up running lanes in the process."