Contributing writer Amanda Capritto tests out the new 13th Gate Escape. Photos by Collin Richie
---
Four people, 60 minutes, one mission: Get out alive.
Locked in dirty jail cells by our game master, my teammates and I were doing our best to expect the unexpected. We had one hour to escape Block E in the state's maximum-security prison.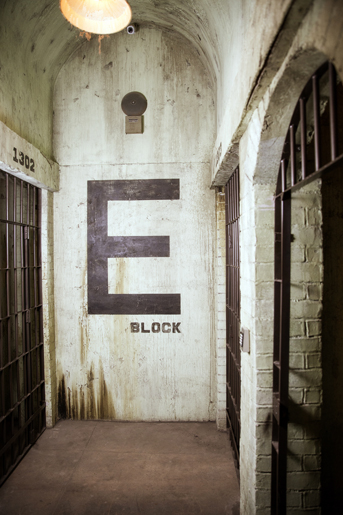 Our first task was to break free from our individual cells (larger groups would be paired in cells). Even with hints from the game master, it took us 25 minutes to retrieve the keys and unlock the doors.