---
"All of my art that I make now is based on music. I kind of had to step back, recalibrate and figure out what I love. Music was the one thing I went to for sure. I have zero musical skills, but I wanted to pay homage to music. 
The turnatables that I make started as static turntables. Eventually, I figured out how to make them move. Now, the next step is: Make it play music. I want to make a new, 100% functional, turntable box that is a work of art in itself.
I like experimenting with different types of wood. They all take to the stain and paint differently. I got tired of just painting flat surfaces. I really wanted to add some depth. 
Everything I make now is dedicated to not just music, but the feeling you get from music. There's a set of pieces in my 'Empty Orchestra' show that are the chemical compounds that your body naturally creates when you're in a state of euphoria. That's something I equate to being on the dance floor. It's a natural kind of freedom that your body gives you."
—AS TOLD TO CYNTHEA CORFAH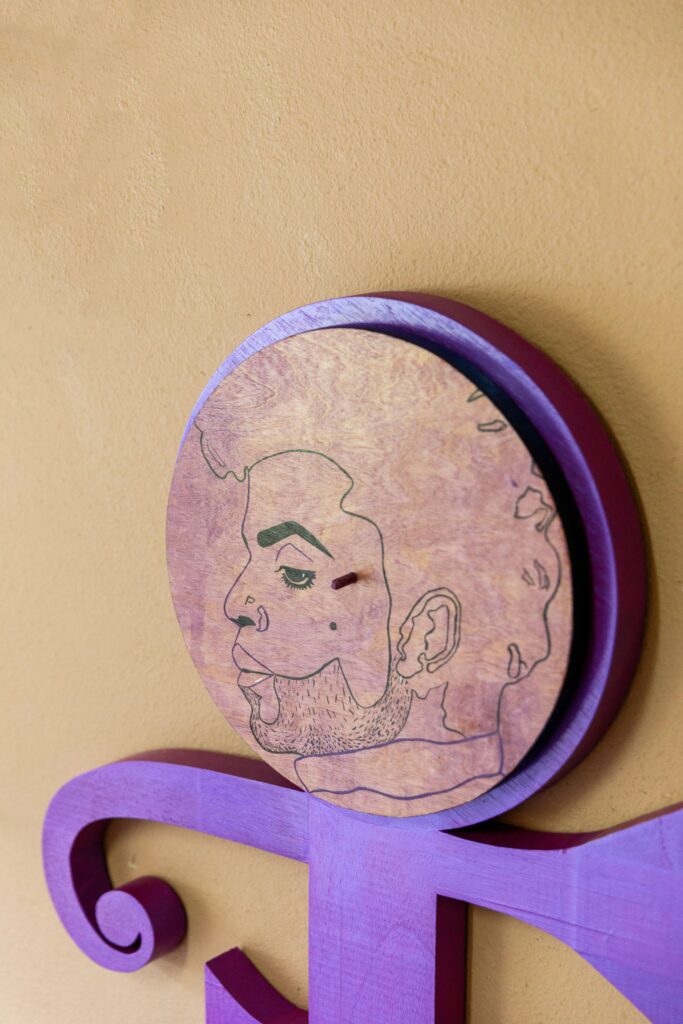 About the artist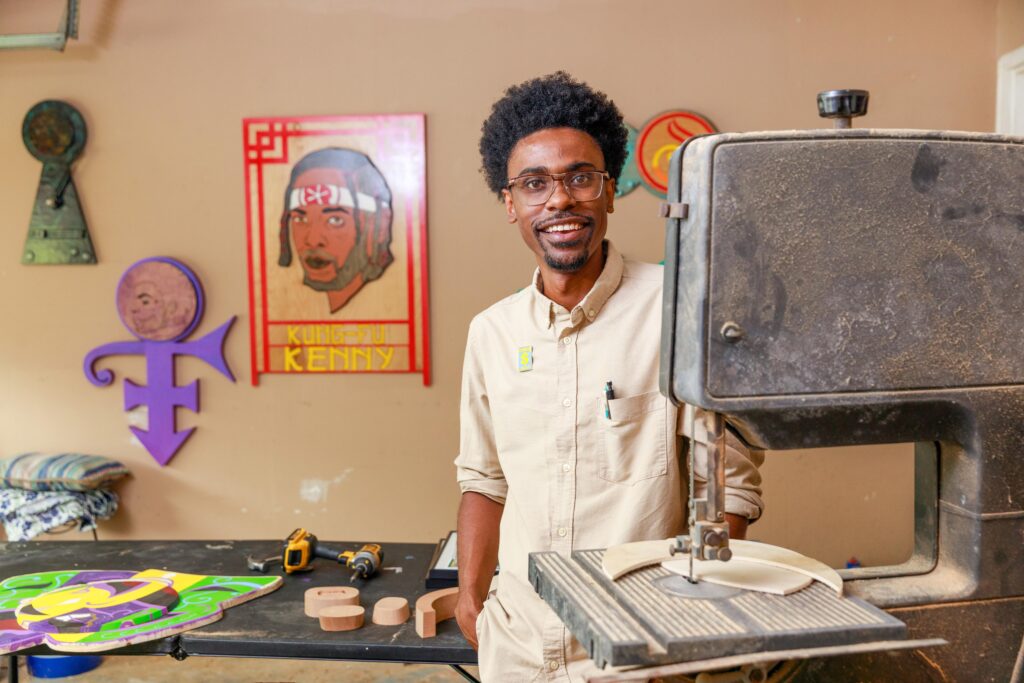 Travis 'ArtSoulLife' Pickett is a Baton Rouge visual artist who makes "musically infused woodwork." 
The 32-year-old's vivid, hand-painted and -stained wooden sculptures celebrate music icons, instruments, tools and culture. Pickett's woodwork features legendary music artists like Prince, Outkast and Anderson .Paak. 
He builds wooden sculptures from home with cedar, plywood and power tools. His work is rich in color, inspired by the vibrancy in pop art. He paints his pieces with bright colors like sunflower yellow, Nickelodeon orange, lime green and Willy Wonka & the Chocolate Factory violet. 
Pickett has shown his sculptures at pop-up events and art exhibitions throughout Louisiana, Texas and Colorado. This year, he plans to release abstract art and create artistic functioning turntables that can play records. Find him on Instagram @artsoullife.
---
This article was originally published in the August 2022 issue of 225 magazine.