Artist's perspective:
"Right now, I'm working on some silkscreen-collage portraits that explore my identity as Barbadian and American. I'm exploring the similarities and differences, similar to what W.E.B. Du Bois describes as 'Double Consciousness' in his book, The Souls of Black Folk.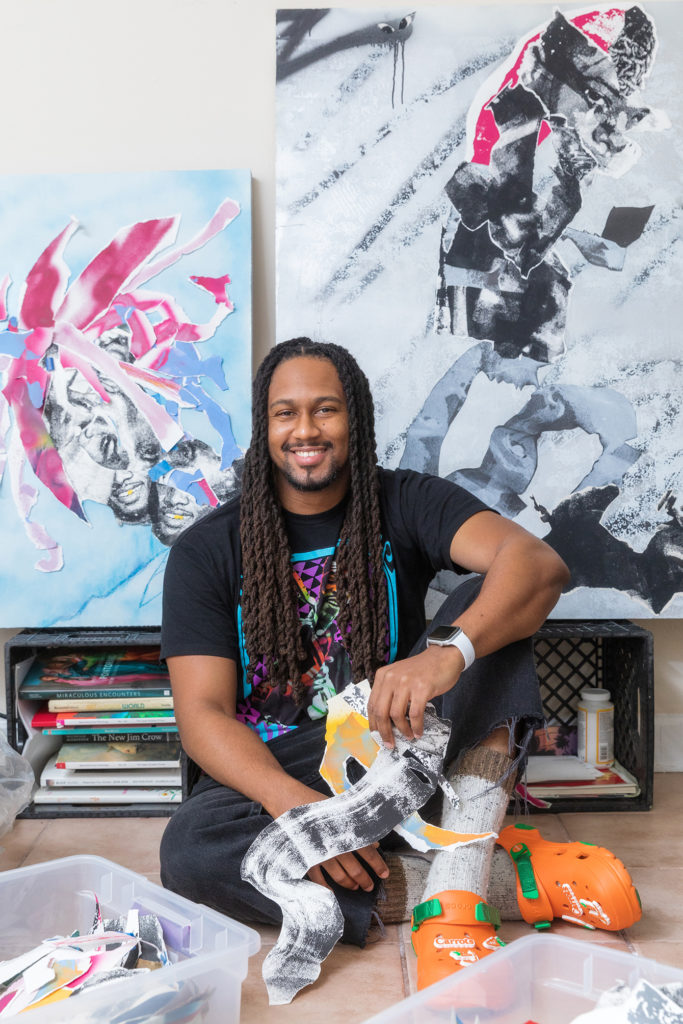 In Caribbean culture, 'raggamuffin' is a term used to refer to someone who is a roughneck or a streetwise tough guy. Other definitions of the term include a ragged, often disreputable person or a poorly clothed, dirty child.     
Growing up in Barbados, a popular Soca/calypso/dancehall group named Square One made a party song called 'Raggamuffin.' After watching the music video and listening to the song, the word then became a term of endearment for myself and others throughout the Caribbean. I wanted to make a more contemporary depiction of the term. I'm interested in seeing my culture depicted in a fine-art setting.