---
Baton Rouge festivals are back—and better than ever. After almost two years of cancellations and virtual performances, festivalgoers can finally look forward to in-person gatherings and live music. The Baton Rouge Blues Festival has been waiting to bring the blues back to the Capital City since its last festival in 2019.
Long before any festival unfolds, music fans get a preview of the event through its poster. Created by local artists, the Blues Festival's annual posters not only reveal themes and lineups, they also become collector's items for one of the country's oldest blues fests. And since the festival is free to the public, Executive Director Kim Neustrom says buying posters, pins and merchandise is one way people can give back.
The event, which was launched in 1981, has been creating annual posters since around 2013. This year, local designer and illustrator Krist Norsworthy developed the design.
This isn't the first time Norsworthy has worked with the festival. He first partnered with organizers in 2019 to design its 2020 poster. But we all know what happened next. After revealing the posters for the ultimately canceled 2020 and 2021 events, Norsworthy is now on his third poster for the festival.
Marked by intricate brush strokes, Norsworthy's work looks like it was done with analog printmaking tools or stamps. He created his poster designs on his iPad, using digital drawing techniques to build texture and detail.
Norsworthy strung common metaphors, colors and textures through all three designs. Shades of orange, yellow and, of course, blue, are signature colors for the festival, and each one is chock full of Louisiana symbolism.
While each poster in Norsworthy's collection shares similarities, there's something special about this year's: It's for an event Norsworthy will finally be able to attend.
Click the interactive circles to read more about each detail:

FROM THE ARCHIVES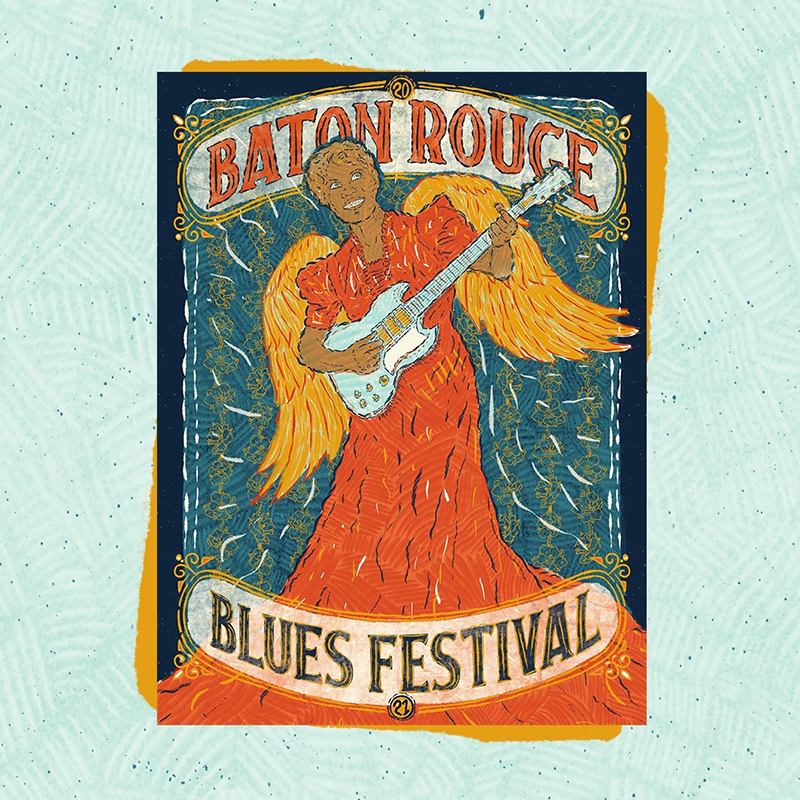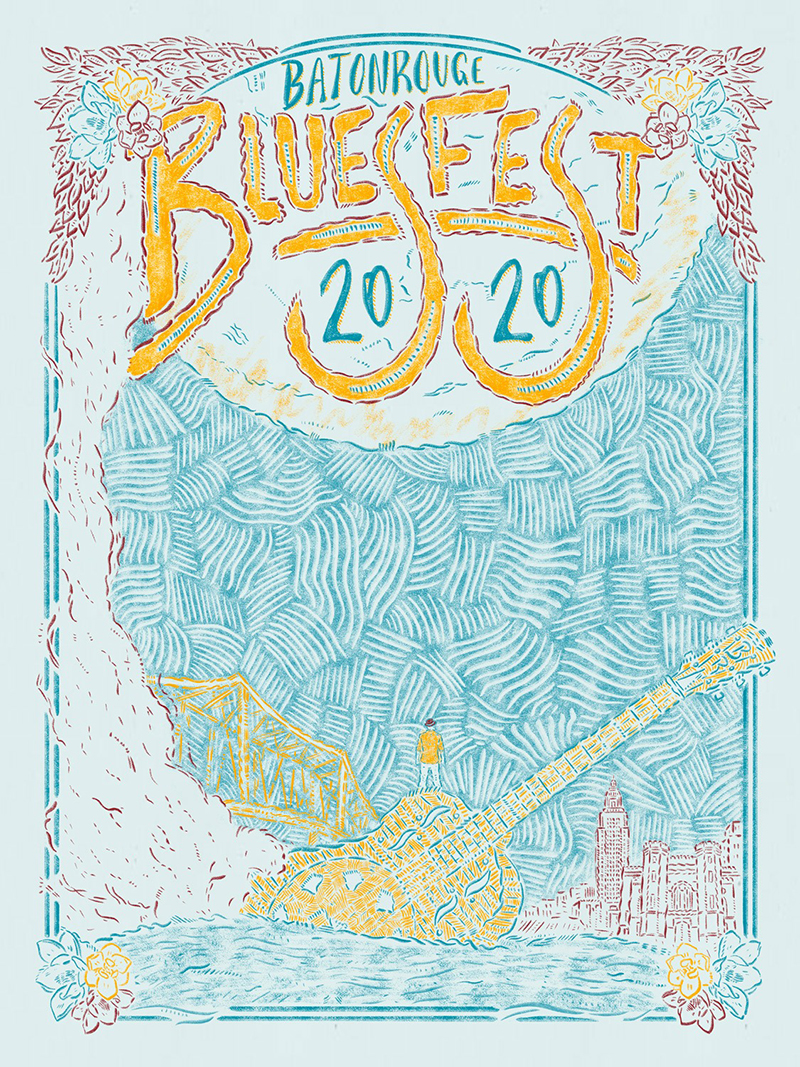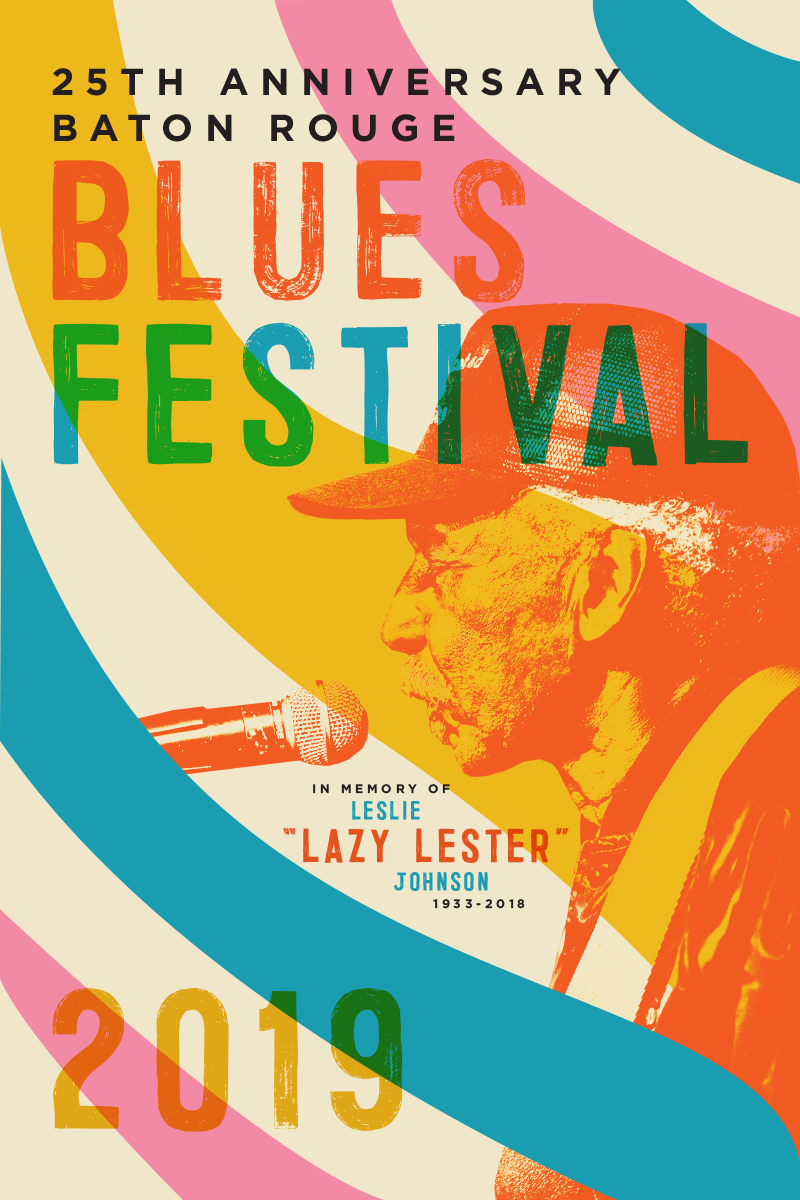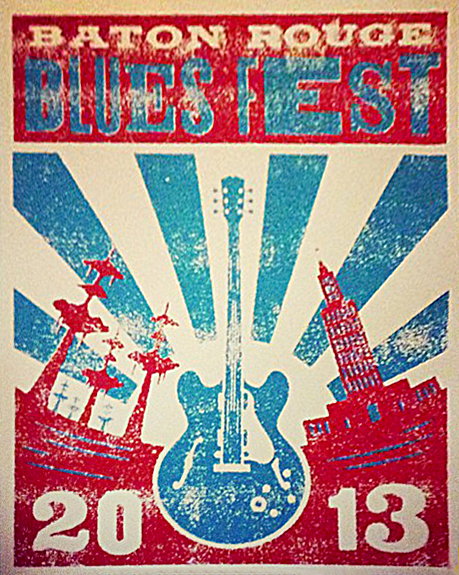 ---
This article was originally published in the April 2022 issue of 225 magazine.