---
Zach Morgan was just 8 years old when he made the big decision that he wanted to do something to help children in need. The idea started out as a small project, with Morgan hosting a local drive and collecting a couple hundred hats to give to children who have lost their hair in cancer treatment. But after a few newspaper articles led to national recognition—he received the Community Action Hero Award from Hasbro toy company in 2013—that small project took off. In the four years since Morgan created his charity, now named Zach's Lidz for Kidz, he has collected more than 5,000 hats and 2,000 toys to donate to young cancer patients.
Morgan's mother, Sandy, says he has collected baseball caps all his life, so it's fitting that is how Lidz for Kidz began. Morgan also collects and distributes toys through Treasure Chests of Courage, which allows children undergoing chemo or other procedures to choose a toy to help take their mind off it. Morgan has hosted events that have collected more than 1,000 pounds of food for local students who do not get much to eat outside of school lunches.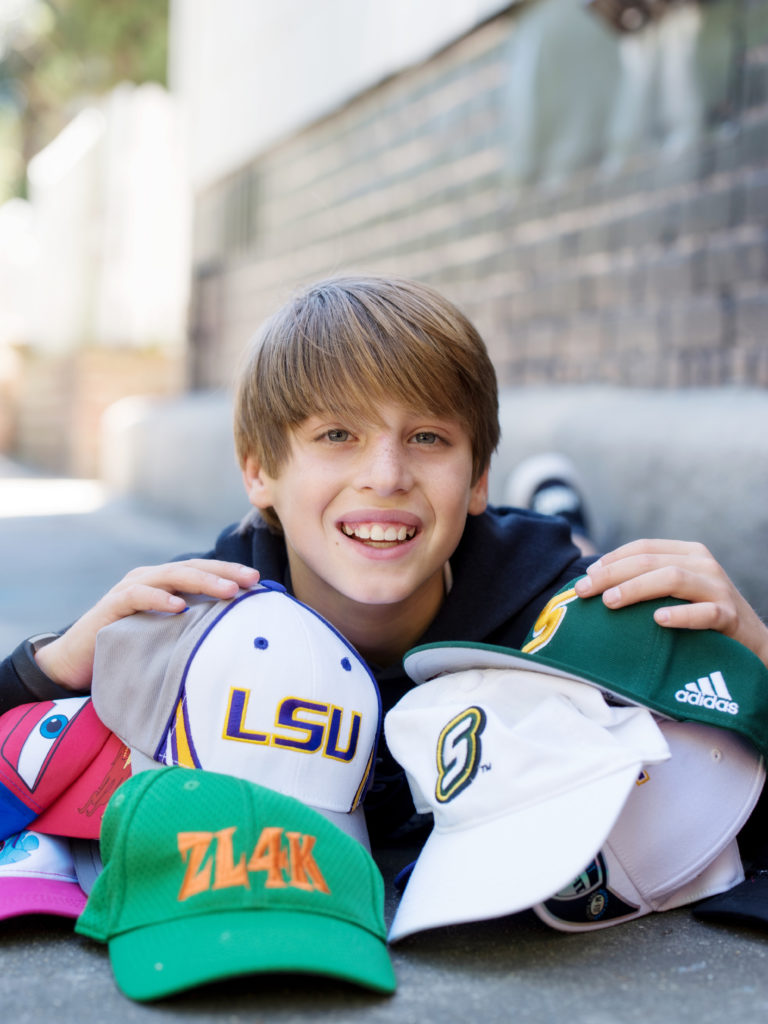 Now in sixth grade, the Denham Springs student was recently named one of Louisiana's top two youth volunteers of 2017 by The Prudential Spirit of Community Awards, a nationwide program honoring young people for outstanding acts of volunteerism. Last month, he joined the program's top two honorees from every state at a national recognition event in Washington, D.C.
Below, Morgan shares what inspired him to start his own charity. Find Zach's Lidz for Kidz on Facebook.
---
"One day, I was sitting down with my family, and I saw a St. Jude's commercial on the TV. I felt bad for the kid shown on TV, because he did not have any hair. I began thinking about how [because of his cancer] he can't do a lot of things that normal, healthy kids can do, like play sports and go to sleepovers or to a friend's house. And then I thought about how much I like my baseball caps, so I thought maybe we could come up with a project called Zach's Lidz for Kids where we could host toy drives, and we'd give hats to kids with cancer at St. Jude's and Cancer Services and Our Lady of the Lake. The response has been really good, and I get a lot of help from my school, community and friends. I also visit the summer camp at Cancer Services, where I get to go fishing and hang out with the kids and give them a hat. My favorite part is whenever I get to see all the kids' smiles and their reactions."
---
This article was originally published in the June 2017 issue of 225 Magazine.