Editor's note: This article will continue to be updated as we find new spots to watch football games this season. 
---
Though we'd all like to be in Tiger Stadium, A.W. Mumford Stadium or watching the field at an away game, the truth is, you don't have to be in the stadium to get in on the action. There are plenty of good seats to take around Baton Rouge to spectate.
Restaurants, bars and breweries in town will proudly display the game of the week and offer drinks and dishes to keep you satisfied for all four quarters.
Make reservations, get there early to secure the table or scope out a spot at the bar. The places listed here boast multiple TVs, big screens, air conditioning and other like-minded fans. Not to mention, you probably won't have to worry about post-game contraflow near the stadium.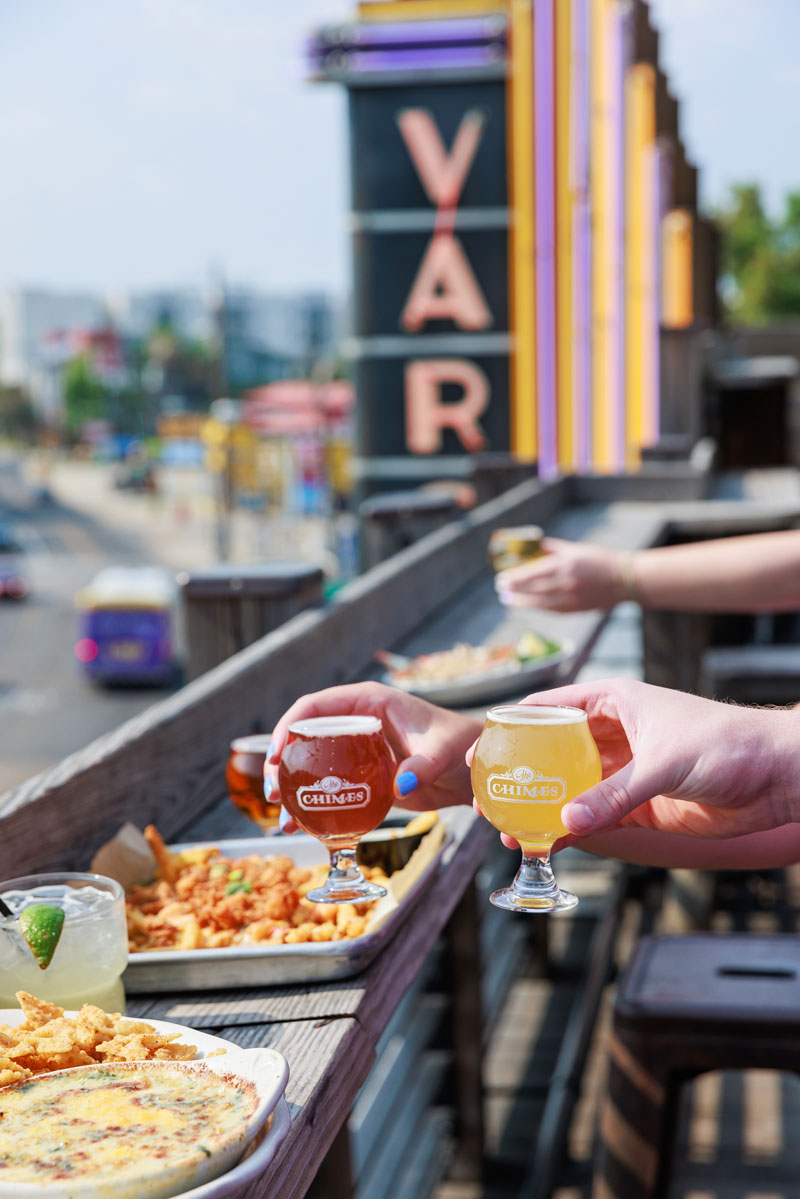 Restaurants
Big Mike's Sports Bar & Grill
123 Aspen Square
BRQ Seafood and Barbecue
10423 Jefferson Hwy.
City Slice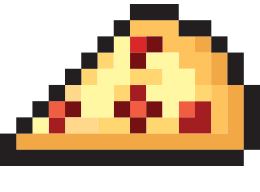 124 W. Chimes St.
George's
15321 George O'Neal Road
8905 Highland Road
K.O.K Wings & Things
1509 Government St.
Light House Bar & Pizzeria
8416 Scotland Ave.
Pastime Restaurant
252 South Blvd.
Superior Grill
5435 Government St.
7333 Highland Road
TAP 65
515 Mouton St., Suite 103
The Bulldog
4385 Perkins Road
---
The Chimes
3357 Highland Road
10870 Coursey Blvd.
---
The Shed
7477 Burbank Drive
TJ Ribs
2324 S. Acadian Thruway
Walk On's Sports Bistreaux
Various locations
Zippy's Burritos Tacos & More
3155 Perkins Road

Bars
Barstool Sportsbook inside L'Auberge Casino and Hotel
777 L'Auberge Ave.
---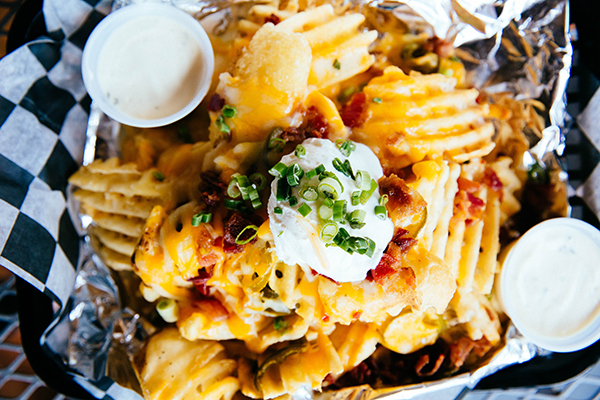 Bengal Tap Room
421 N. Third St.
---
Brickyard South
174 South Blvd.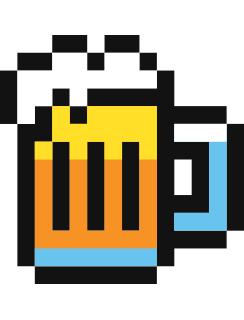 Fred's
1184 Bob Pettit Blvd.
George's Place
860 St. Louis St.
Ivar's Sports Bar
2954 Perkins Road
Mid City Beer Garden
3808 Government St.
MID TAP
660 Arlington Creek Centre Blvd., Suite D
---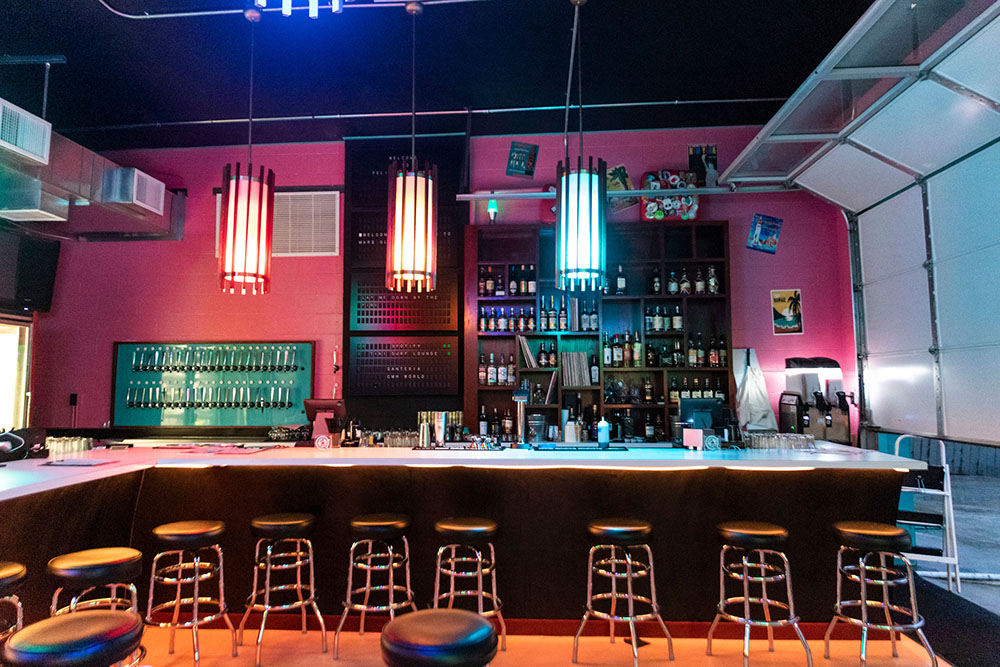 Pelican to Mars
2678 Government St.
---
Red Stick Social
1503 Government St.
Rouge Daiquiri
3827 Plank Road
The Smiling Dog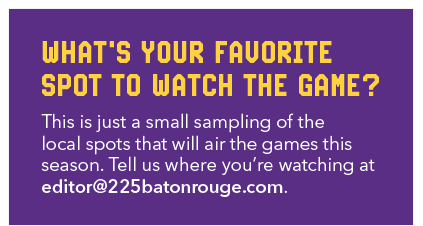 4215 S. Sherwood
Forest Blvd.
The Station Sports Bar
4608 Bennington Ave.
The Varsity
3353 Highland Road
Tiger Sports Bar
826 O'Neal Lane
Uncle Earl's
3753 Perkins Road
---
Zee Zee's
2943 Perkins Road

Breweries
Agile Brewing
14141 Airline Highway
Cypress Coast Brewing Co.
5643 Government St.
Istrouma Brewing
5590 Bayou Paul Road
Le Chien Brewing Company
101 S. Hummell St.
Rally Cap Brewing Company
11212 Pennywood Ave.
Tin Roof Brewing Co.
1624 Wyoming St.

Which games will be on TV in 2023?
LSU: Television air times have already been announced for the Tigers' first three games against Florida State, Grambling State and Mississippi State, with more announcements to come.
Southern: Several games will be aired on ESPN's digital platforms, including Alabama State, Jackson State, Florida A&M, Alcorn State and Prairie View.
As always, call the bars and restaurants ahead of time to confirm which games are playing.
---
This article was originally published in the September 2023 issue of 225 magazine.