Like so many others, Vegan Meets Soul owner Brittany Ventress decided to go vegan to kick off a healthier lifestyle. But she quickly noticed that in eating healthy as a vegan is a little difficult in Baton Rouge.
"It's easy when you're at home and have your meals prepared," Ventress says. "But when you're on the go and trying to find something, it's not easy out here. Most everything around here is fries and salad." Knowing she couldn't possibly be the only vegan in the Capital City struggling to find quick, clean eats, Ventress decided to turn her newfound passion for vegan cooking into a catering business.
With the launch of Vegan Meets Soul last April, Ventress says she aimed to "feed people's souls"—quite literally through soul food. She grew up helping her mom cook Southern classics, like collard greens, red beans and rice and—Ventress' ultimate favorite—banana pudding. She wanted to show people their favorite Creole foods could be part of a vegan diet, without the insane amounts of high cholesterol and fats typically associated with them.
Ventress says Vegan Meets Soul is a way for vegans "to indulge in the food that [they] miss," which is why her catering and weekly pick-up and drop-off menus consist mostly of non-traditional vegan foods. We're talking chicken, Philly cheesesteak burgers, ribs and macaroni and cheese. Oh, and we can't forget the nachos.
She makes all the ingredients (besides the cheese) from scratch. And not to worry—she's working on the cheese. "It takes longer, but to me, I know what's going into my mouth," she says.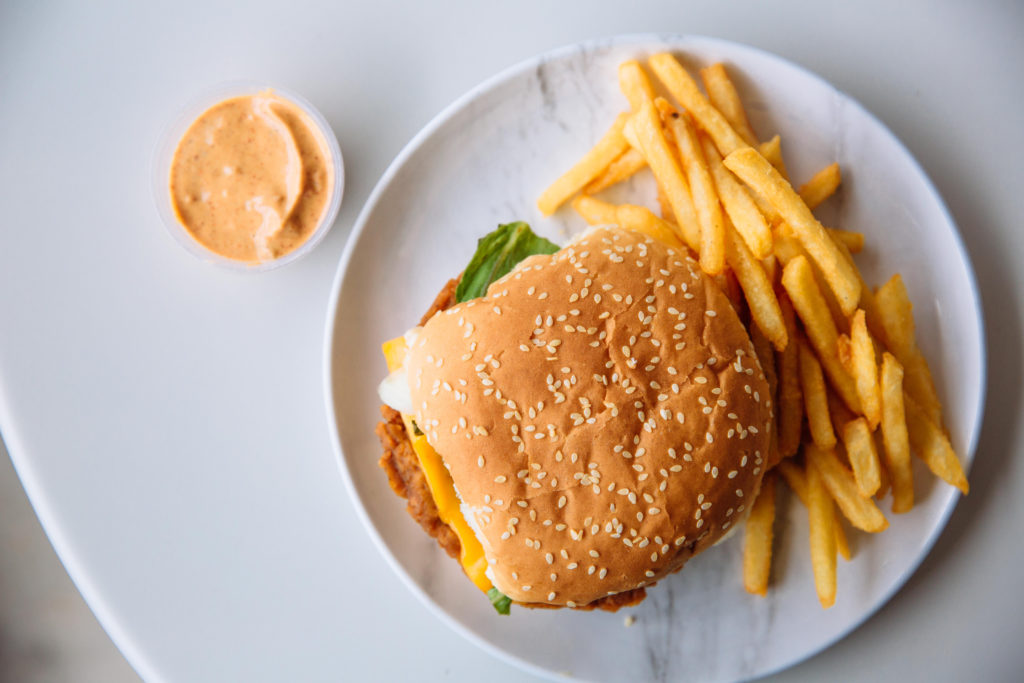 Vegans aren't Ventress' only customers. In fact, she says, they aren't even most of them. "Some are vegan—they're trying vegan or maybe they're pescatarian," she says. "But some of them are like, 'I just want to eat a little healthier,' or 'I just want to try something new.'"
For Ventress, the dietary change came after she was diagnosed with preeclampsia—a pregnancy complication marked by high blood pressure—while she was pregnant with her son. "Basically, it was the way I was eating: fast food, drinking Cokes every day," Ventress says. "I was like, 'I need to make a change.'"
She started the transition slowly, eating some vegan foods starting in 2016 and becoming strictly vegan last year. Now, some non-vegan foods upset her stomach, she says. "People feel like, 'Oh, I have to have this! I can not give it up,' Ventress says. "But when you do for a long period of time, your body rejects it."
"If I can do it, anybody can," she says.
Vegan Meets Soul is based out of Ventress' home on North Little John Drive, where she does catering and weekly lunch and dinner menus available for pickup and drop off within a 6-mile radius. For more information, visit her Instagram or call 364-7577.