---
I'd always had good experiences at Kalurah Street Grill, starting from its soft opening back in early January to a more recent lovely Sunday brunch there. So, K Street seemed perfect for a dinner with out-of-towners.
This building has seen a few iterations, most recently as the much beloved Chelsea's Cafe. With its sprawling two-sided division, it's always leant itself to dual functionality. K Street has continued with this layout concept offering upscale-casual dining on one side and a loungy, flexible bar on the other. They have also taken advantage of the front porch for an updated seating area.
Helmed by Kelley McCann, formerly of Galatoire's Bistro, the kitchen also includes sous chefs Derek Roth and Thien Nguyen and full-time pastry chef Kaila Kay.
We began our dinner with the Fried Calamari appetizer, which we found light and tender. The rice flour coating created airiness, while the spicy tomato and piquillo pepper romesco sauce added gentle heat to the dish. The final flourish of aioli brought a cooling component.
Speaking of cool, the Gulf Fish and Shrimp Ceviche appetizer was refreshing, with sweetness from corn and just a hint of warmth from jalapeños. One friend found the abundance of citrus overwhelming, and we all considered the avocado purée bland. But the featherlight fried wontons that came with the dish satisfied all of our crunchy/salty cravings.
When my initial bite of the Andouille Gnocchi appetizer yielded a large hunk of roasted garlic, I knew I'd like the dish. Heirloom cherry tomatoes, onions, zesty sausage and pesto finished the dish. I had a difficult time locating the gnocchi beneath all the other components but once found, it was pillowy and airy with good chew.
The Watermelon, Cucumber and Tomato Salad came highly recommended. It was a refreshing intermezzo of cooling sweet melon and bright notes of briny feta. The tomato and cucumber gave this dish fresh, summery flavors.
Inquiring about the Seared Ribeye entree, which comes with udon noodles, it was described as having a "killer lemongrass sauce" that was Chef Nyugen's grandmother's recipe. When it arrived at the table, though, there was lots of five-spice flavor, but no lemongrass to be found. The crunch of snow peas and succulent meat with the udon and curry broth provided an interesting combination of flavors and textures that all came together nicely.
It's hard to go wrong with Braised Short Ribs, especially when served with housemade fresh pappardelle in a red wine demi glacé with wild mushrooms. Though incredibly rich, the sauce wasn't weighty on the palate. The earthiness of the mushrooms and the infusion of red wine were easily detectable. The only flaw was the graininess of the beef.
A standout in the Herb Panko Encrusted Pork Chop entree wasn't the chop itself, but the saffron rice. Almost like fried rice, the jasmine grains imparted nuttiness while the saffron offered an exoticism to the not-so-simple side dish. The crust on the pork offered garden freshness from the herbs and rewarding crunch from the panko. The super spicy chutney added a lingering peppery zing.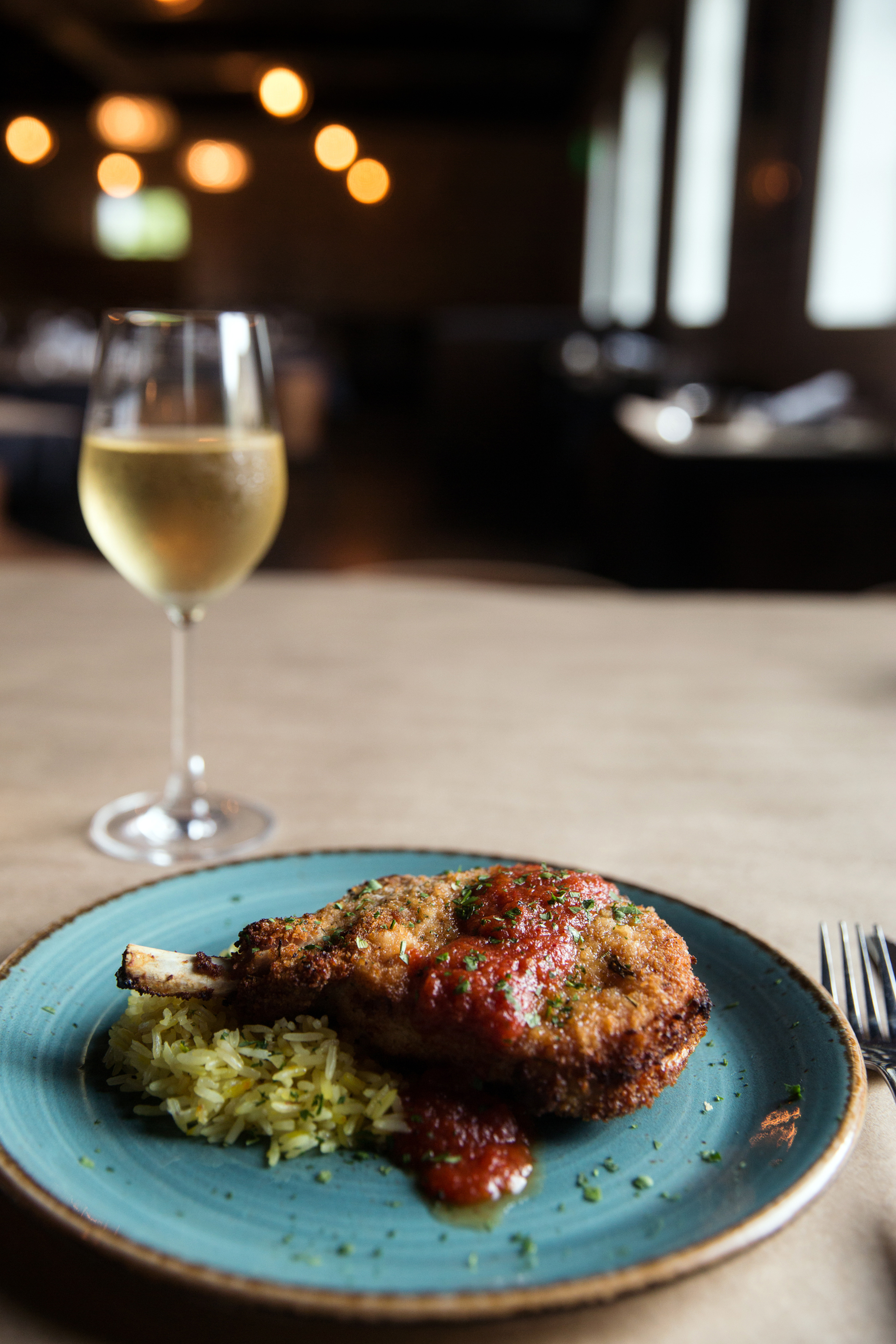 On the lighter side, the Hamachi Special that night included seared fish in a pungent soy ginger sauce topped with pomegranate seeds and pine nuts. The red lettuce salad was tossed in a dressing with tons of umami, although it also drowned the greens. The fish tasted just out of the water and the jewels of pomegranate seeds burst with juicy crunch. It was an imaginative entrée.
Creativity and innovation are abundant in the dessert offerings, all of which were light on sugariness but with complex layers of flavors.
The Lime Chiboust with blackberry compote had a puckering tartness. The lime curd was the dessert's strongest flavor, with an ice cold and smooth texture. For those who enjoy a palate cleanser, this is an appropriate finish.
A more sugary ending was the Brown Butter Buckle Cake. The cake had a moist and buttery crumb with a light saucing of slightly tart peaches. A thick, crunchy streusel on top balanced the tartness, while black sesame seeds were a bold, nutty finish.
The Cafe au lait Cake was like a rich mocha to cap off our meal. The top layer was akin to a chocolate cheesecake with a mild vanilla crumb cake below. Hints of coffee flavor enhanced and tamed the lusciousness of the chocolate.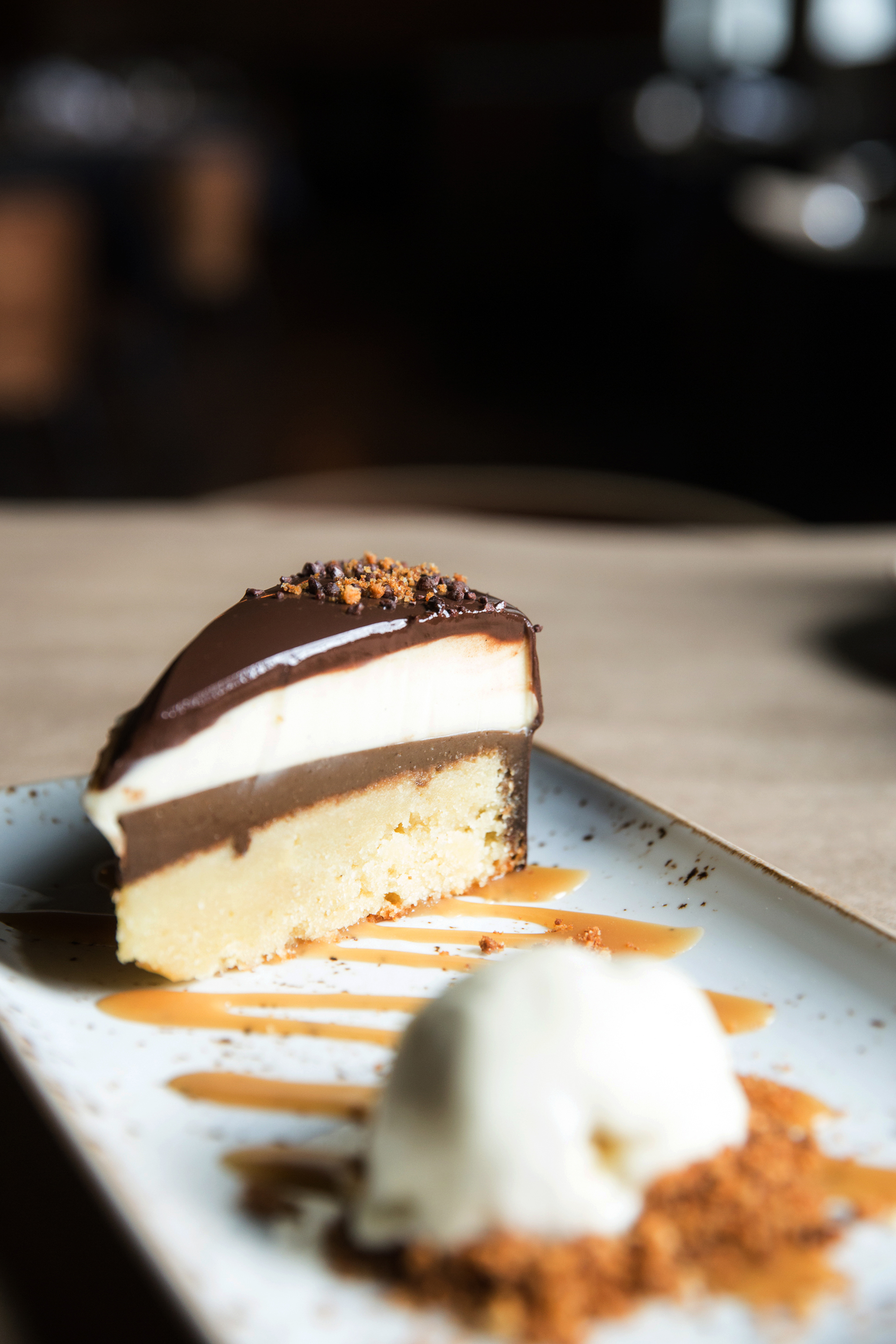 Most of our dishes were exceptional, and our server was gregarious and humorous. What wasn't so funny was the pace of our dinner and our often-missing server. What should have been a 1½- to 2-hour relaxing dinner with friends turned into a 3½-hour exercise in patience.
Having had great experiences with K Street's unique and innovative dishes in the past, though, it will not deter me from a future visit.
---
The basics: Chef Kelley McCann and a hot-shot culinary team moved into the former Chelsea's Cafe space at the beginning of 2017. McCann's "modern American" menu pulling from regional and international flavors has helped create an upscale dining experience for the Perkins Road overpass area.
What's a must: The Andouille Gnocchi appetizer, with zesty sausage, pesto and pillowy gnocchi; the Seared Ribeye entree coupled with Asian flavors from udon and curry broth; and anything from pastry chef Kaila Kay's seasonal menu of artfully composed desserts.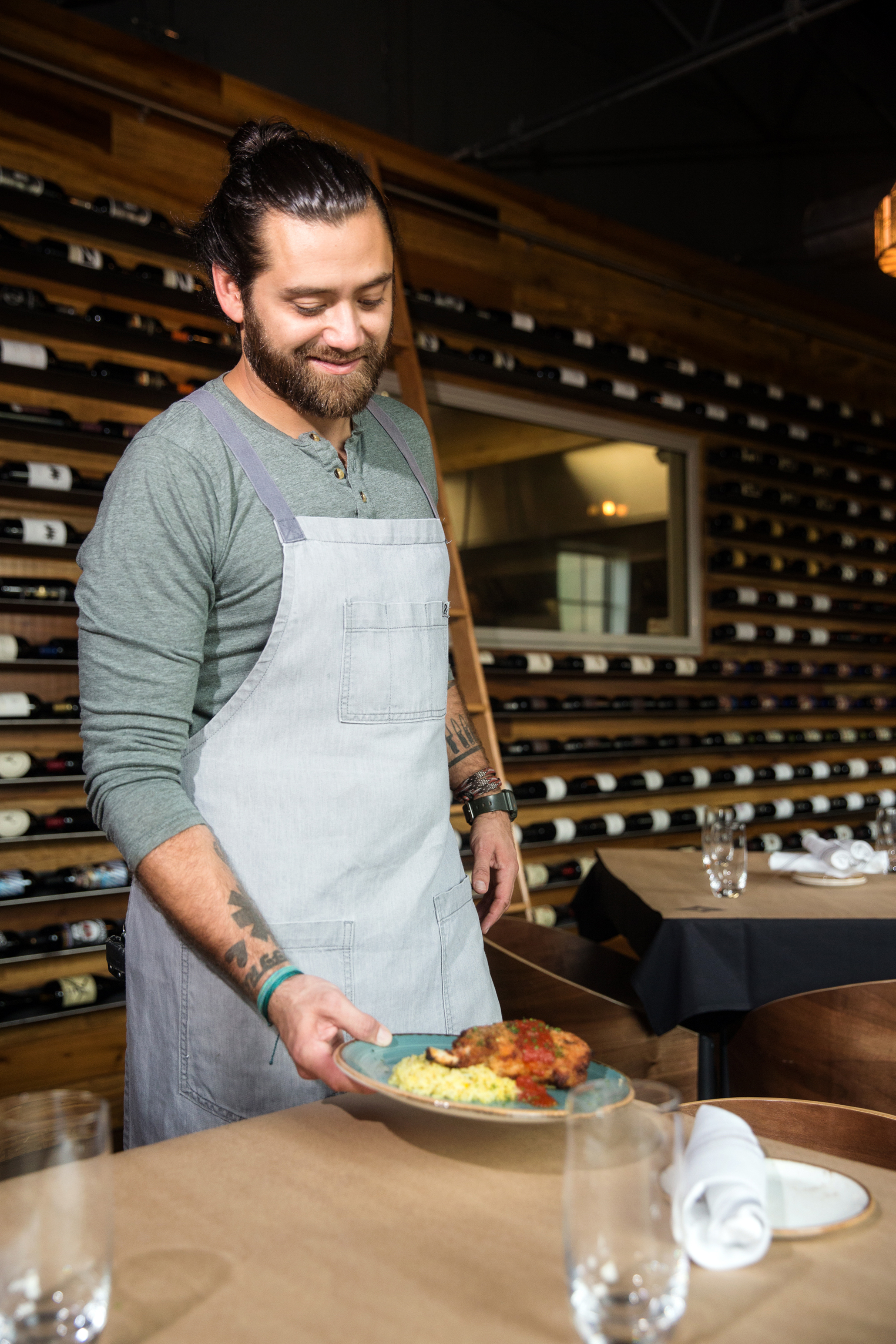 kalurahstreetgrill.com
2857 Perkins Road
Lunch 11 a.m.-2:30 p.m.
Tuesday-Friday; dinner 5-10 p.m. Monday-Saturday; brunch
10:30 a.m.-2:30 p.m. Sunday
---
Our food critic's name may be false, but the credentials are not. This gastronome has studied the history, cultivation, preparation, science and technology of food for more than 30 years.
This article was originally published in the October 2017 issue of 225 Magazine.