Now in its fifth year, this Saturday's Red Stick Roux Rally Gumbeaux Cook-Off has grown to include 50 gumbo cook-off participants using every ingredient imaginable. But one important aspect of the annual event has remained the same since year one—all proceeds benefit Youth Oasis, a local homeless children's shelter.
Operating since 1996, Youth Oasis currently consists of two programs serving at-risk youth and young adults. The Children's Shelter provides emergency housing and serves 10- to 17-year-olds. Diversity House offers transitional housing to ages 16-21—adolescents who are aging out of the foster care, with a focus on LGBT youth.
With the help of a volunteer group of young professionals known as K.I.D.S. (Karing is Doing Something), Youth Oasis receives thousands of dollars for its programming and funding from the annual Red Stick Roux Rally. And the staff at Youth Oasis never has to lift a finger, because the K.I.D.S. volunteers plan, staff and execute the event year-to-year on their behalf.
"A lot of nonprofits simply don't have the manpower to put on events of this magnitude," says Youth Oasis executive director Tekoah Boatner. "So the fact that they don't require [us to staff the event] and they still raise the money for us, we really appreciate that."
The gumbo cook-off is just the starting point for locals who want to be involved with the shelter, says David Fleshman, chairman of the board for Youth Oasis and a founder and board member for K.I.D.S.
"Once people learn about Youth Oasis and know what it is, throughout the year they make donations and bring old items to the shelter," Fleshman says. "There's constantly people and businesses coming to help at the shelter and volunteer, and I think that the gumbo cook-off has had a lot to do with that over the years."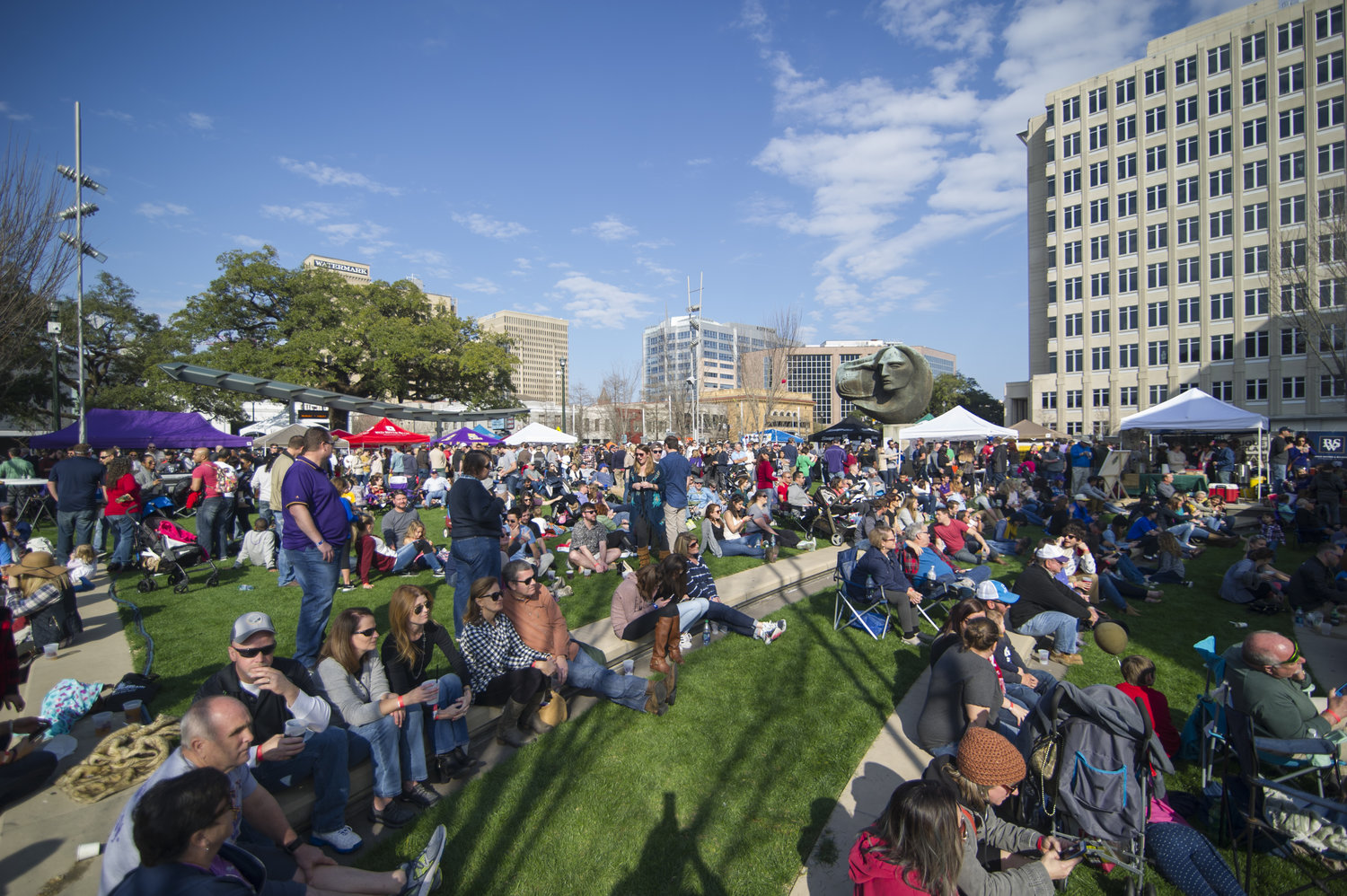 For Boatner, who completes her first year as executive director at Youth Oasis in April, it'll be a huge thrill to meet the attendees, cook-off participants, sponsors and volunteers supporting the event.
"Even though we've been here for 20 years, a lot of people still don't know what we do," Boatner says. "So I'm looking forward to having the opportunity to engage with the community and develop new ways to provide the services that we've been providing."
The cook-off features three gumbo categories: chicken and sausage, seafood and "Cajun combo."

Red Stick Roux Rally Gumbeaux Cook-Off is Saturday, Feb. 24, noon-6 p.m. Due to construction in downtown Baton Rouge, this year's event has been moved to the plaza at North Boulevard and Lafayette Street by the Old State Capitol. The event features live music from Chee Weez and The Chase Tyler Band. Ticket prices vary; purchase advance tickets here. Find out more at rouxrally.com and youthoasis.org. 225 is a sponsor of this event.