---
It's the decision that makes or breaks your brunch experience—and maybe even sets the tone for the rest of the day. Should you opt for something drizzled in syrup, whipped cream and fresh berries? Or maybe something heartier with salty meats and buttery biscuits all topped with hollandaise?
Nutritionists say the choice is often made the night before. A carb-heavy dinner like pasta or pizza might lead to sweet cravings in the morning, while a night out with plenty of cocktails and little hydration might have you hankering for the sodium of an omelet with a side of bacon.
We say there's no right or wrong answer. And thankfully, the indulgent nature of brunch at places like The Ruby Slipper Cafe means it's OK to order the stuffed French toast with a link of sausage or that corned beef "bennie" with a maple syrup-drenched pancake.
Here are a few options around town to help with the hardest decision of the weekend. therubyslippercafe.net
---
SWEET DISHES TO TRY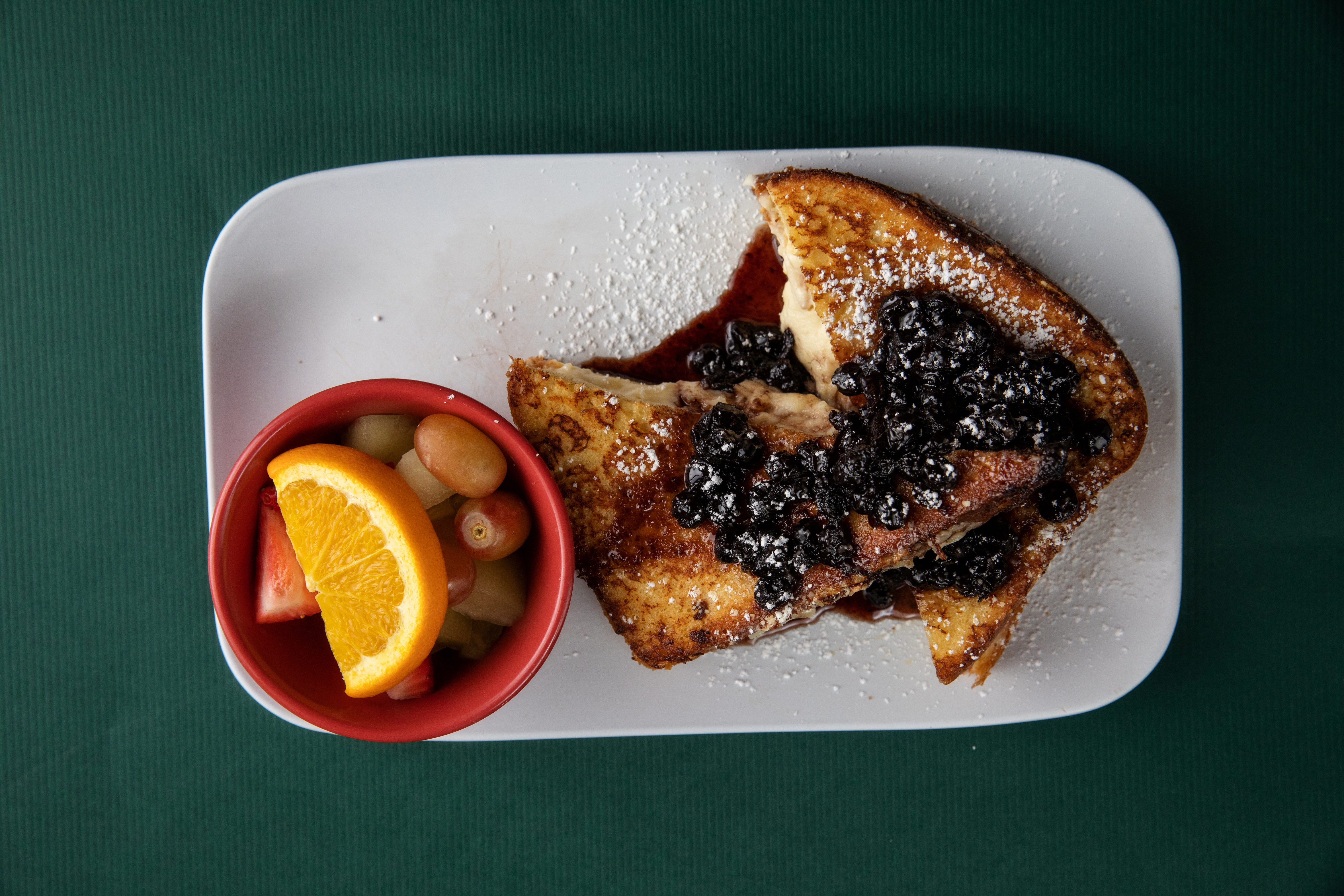 Strawberry French Toast at Capital City Grill
The classic French toast is stuffed with fresh strawberries and cream cheese then drizzled in maple syrup.
capitalcitygrill.net
Nutella Zeppole at Rocca Pizzeria
This traditional Italian doughnut/fritter pastry is filled with creamy Nutella spread and dusted with powdered sugar.
roccapizzeria.com
French Toast at City Pork Brasserie & Bar
If luck finds you at City Pork without a hunger for meat, opt for this French toast smothered in fresh berry coulis, coco whipped cream and powdered sugar.
citypork.com
Chicken and Waffles at The Londoner
Combine sweet and savory with a Belgian waffle topped with The Londoner's very British beer-battered fried chicken and plenty of maple syrup.
londonerbr.com
---
SAVORY DISHES TO TRY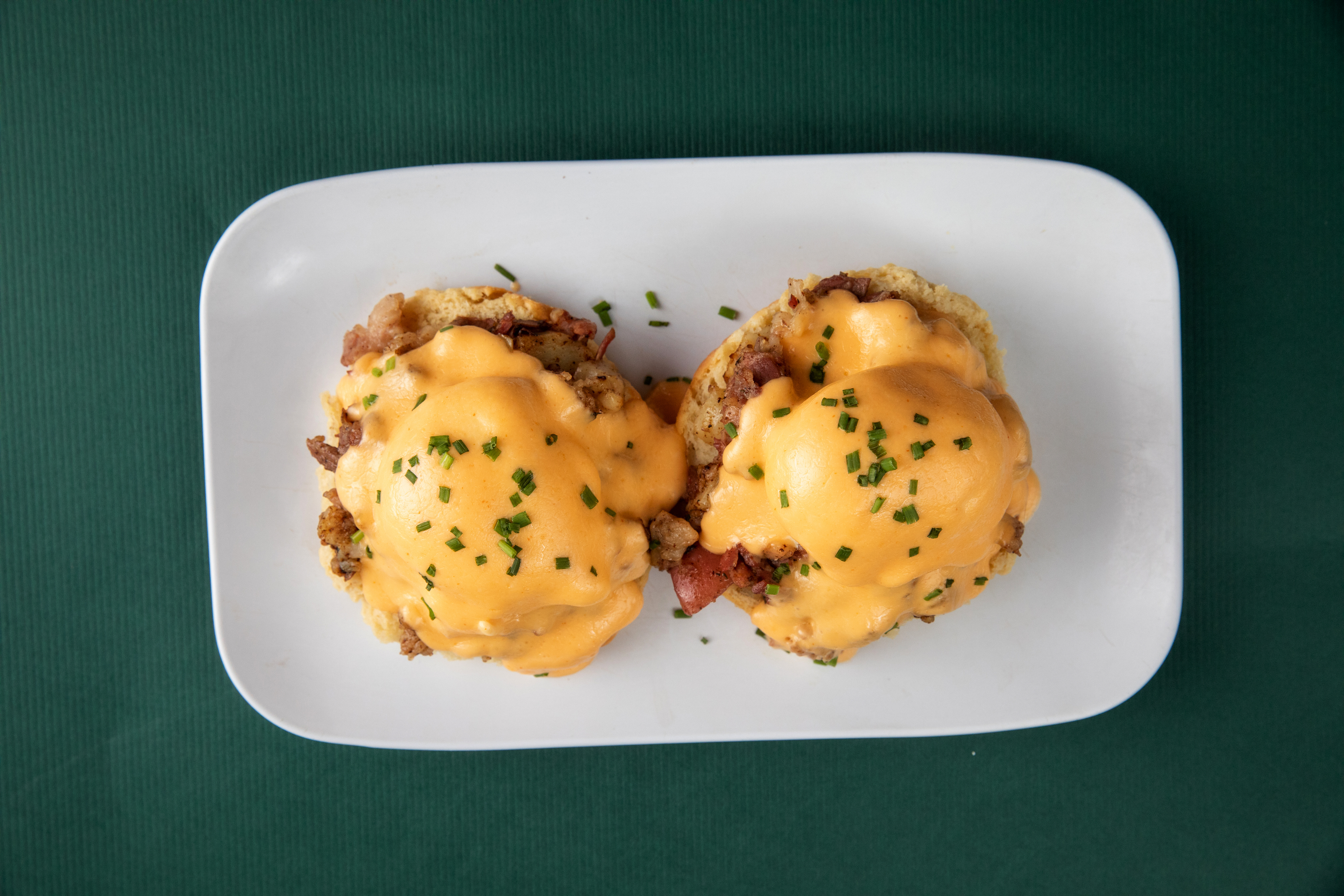 Grits 'n' Grillades at The Chimes on Highland
The Chimes gives this Southern classic a twist with jalapeño cheese grits and pork tenderloin coated in a dark brown gravy. Use the side biscuit to mop up what's left of that good gravy.
thechimes.com
Beef Brisket Omelet at Adrian's
Dig into a massive three-egg omelet stuffed with braised beef brisket debris, sweet peppers, pepper-jack cream, crispy potatoes and Diablo sauce.
adriansbyjubans.com
Italian Strata at Reginelli's Pizzeria
In this rustic Italian classic, cubed focaccia, eggs, mozzarella, fontina and pancetta are all cooked in a cast-iron skillet and topped with green onions.
reginellis.com
Sunday Funday Tacos at City Cafe
Three tacos are filled with bacon, sausage, scrambled eggs, cheese and Sriracha served with a side of breakfast potatoes—definitely Sunday Funday done right.
citycafebr.net
---
This article was originally published in the March 2019 issue of 225 Magazine.
Click here to dig into the rest of our brunch cover story.