Two months ago, Josue Ordaz and Adilene Ordaz Amaro launched their food truck, serving up Cuban sandwiches, tacos, nachos and more.
The husband and wife team behind Geaux Cuban began brainstorming ideas for a business they could start together after they got married last year. Cuban-born Josue was raised in Baton Rouge and later lived in Miami before moving back to Louisiana. Adilene, who's originally from Mexico, moved to Baton Rouge when she was 15.
"After moving back, we didn't have many options for Cuban food," Josue says. "And for years, I'd been thinking, 'Man, I want to get into the food business,' but I never had the opportunity."
But on one particularly lucky day last year, Josue got a call from a friend who saw a delivery truck for sale in the area. Josue and Adilene soon met with the owner, made an offer and purchased the truck on the spot. The moment the couple got home, they began designing the truck's new interior. By November of last year, they'd transformed the basic delivery truck into a fully functional food truck.
"[Renovating the truck] was a lot of work," Adilene says. "But we did it ourselves, so it has a lot of meaning for us."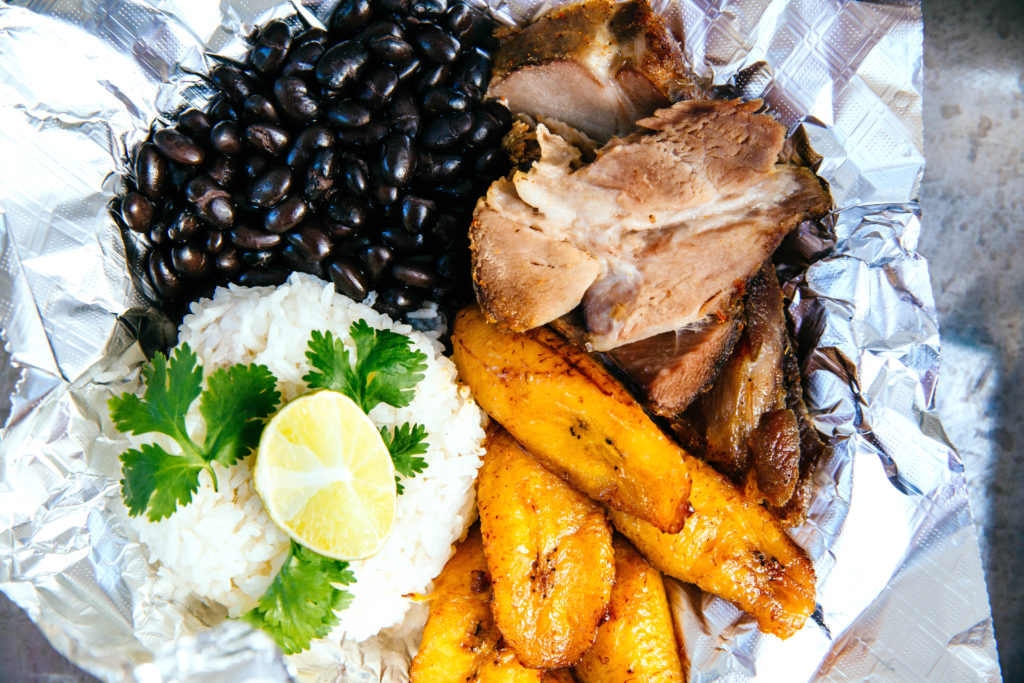 Before opening Geaux Cuban to the public, Josue and Adilene spent time fine-tuning the food truck's menu with the help of friends and neighbors. The couple knew the types of traditional Cuban foods they liked and wanted to serve, but they wanted to ensure others in Baton Rouge would enjoy the food, too.
Though the current menu includes standard Cuban fare like pressed sandwiches, tacos, nachos and Cuban coffee, Josue and Adeline are still excited to listen to their customers' feedback and add new items to their offerings. Last week, they introduced a plate lunch with black beans, rice, roasted pork and sweet plantains. They are also developing a salty version of fried plantains, as well as congrí, the traditional Cuban version of beans and rice.
"Sometimes people don't like to try foods that aren't familiar," Adilene says. "So we try to give [our food] a familiar look and taste, but at the same time, give them a dish they cannot easily find everywhere."
The Geaux Cuban food truck is typically parked at the intersection of North and Fourth streets downtown at lunchtime, but every week, Josue and Adilene release an updated list of where and when the truck will be on social media. Follow Geaux Cuban on Facebook, Instagram and Twitter for weekly and daily location and menu updates.
This Friday, March 9, you can find Geaux Cuban and seven other food truck favorites at Perkins Rowe's Food Truck Roundup from 6-8 p.m. The event features live music from The Anteeks, and Perkins Rowe will be unveiling its brand new redevelopment renderings for Magnolia Park.
"We're really excited to be a part of the Louisiana traditions, culture and family," Adilene says. "So we would like to do as many events like this as we can."