Instead of pulling up to a trendy shopping center or a neighborhood market for your next meal, you may find yourself walking through the sliding doors of the Baton Rouge Marriott off Corporate Boulevard. 
The hotel's restaurant, Florida-based Stinky's Fish Camp, opened in September, but the eatery is garnering new attention this week as the hotel unveils its year-long $25 million renovation.
Chef Jim Richard, who co-owns Stinky's parent company Word of Mouth Restaurant Group with Chefs Brannon Janca and Todd Misener, first opened Trenasse, Stinky's sister restaurant, in the InterContinental New Orleans in 2013. Richard, a native of Lafayette, lead the group's effort to expand in the Capital City, wanting to replicate the success of Trenasse.
The ironic name comes from Richards' stint as a line cook at Commander's Palace in the '90s. The executive chef of the time would call any new staff member "stink." For Richard, the name stuck.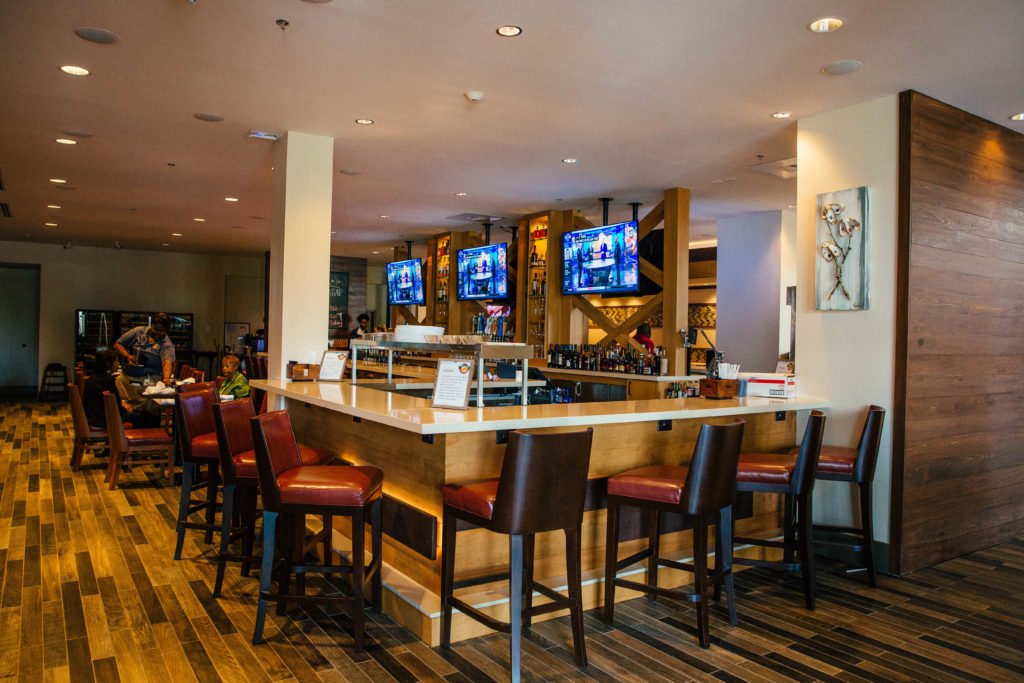 While operating a restaurant inside of a hotel is no doubt a challenge, Stinky's elevated product, presentation and service outweighs the odds, says Andy McGinty, who is the director of food and beverage for the Baton Rouge Marriott.
"We're going to retain the casual feel like the original restaurant, but we're approaching it from a fine-dining perspective," McGinty says. "There's thought and care in everything we do."
The made-from-scratch menu offers diners a familiar Louisiana-inspired lineup with classic seafood and po-boy dishes, but signatures of Stinky's beachside location carry over, like its famous oyster and dessert logs and fresh fish of the day.
Stinky's is known for serving its fare on "logs"—when the original location opened, it didn't have enough money to buy plates, McGinty says. Luckily, they had logs of wood out back, and a tradition was born. Now, the restaurant is known for serving oysters cooked six ways and plating desserts for large parties on the pieces of wood. 
Stinky's is also handling all of the banquet events and catering for the Marriott, the first location to take on an endeavor that large. Even when working events feeding hundreds of people, the staff still plates everything fresh, McGinty says.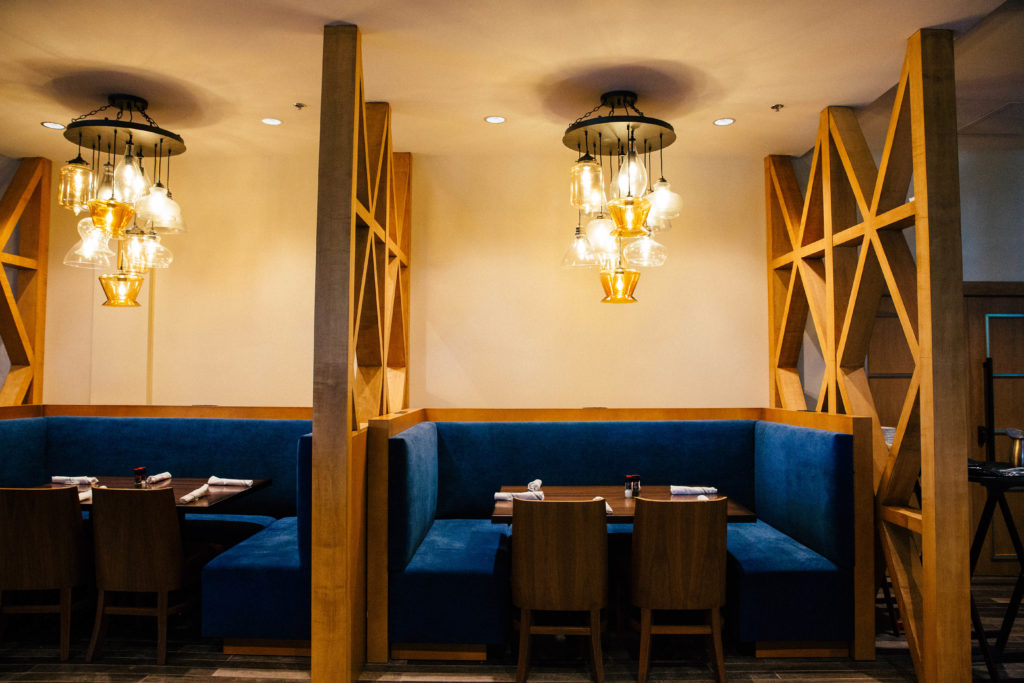 The sleek, upscale interior of Stinky's matches warm tones and wooden accents found in the rest of the hotel's renovation. The seating area sticks to brown and white neutrals while booths are lined with rich blue fabric.
The large, open hotel bar features an extensive wine list, with local craft beers on hand, as well. 
Stinky's Fish Camp is inside the Baton Rouge Marriott at 5500 Hilton Ave. Check hours for brunch, lunch, dinner, happy hour and late night here.