Cane Land Distilling Co. has set itself apart from run-of-the-mill distilleries with its newest spirit, rhum agricole. The name refers to a sugarcane rum from the French West Indies, made in countries like Guadeloupe and Martinique. Because most rum from the United States comes from molasses, Cane Land's rhum agricole tastes totally different, says Walter Tharp, Cane Land's founder and president. The earthy flavor is unique to Louisiana delta soil, he says.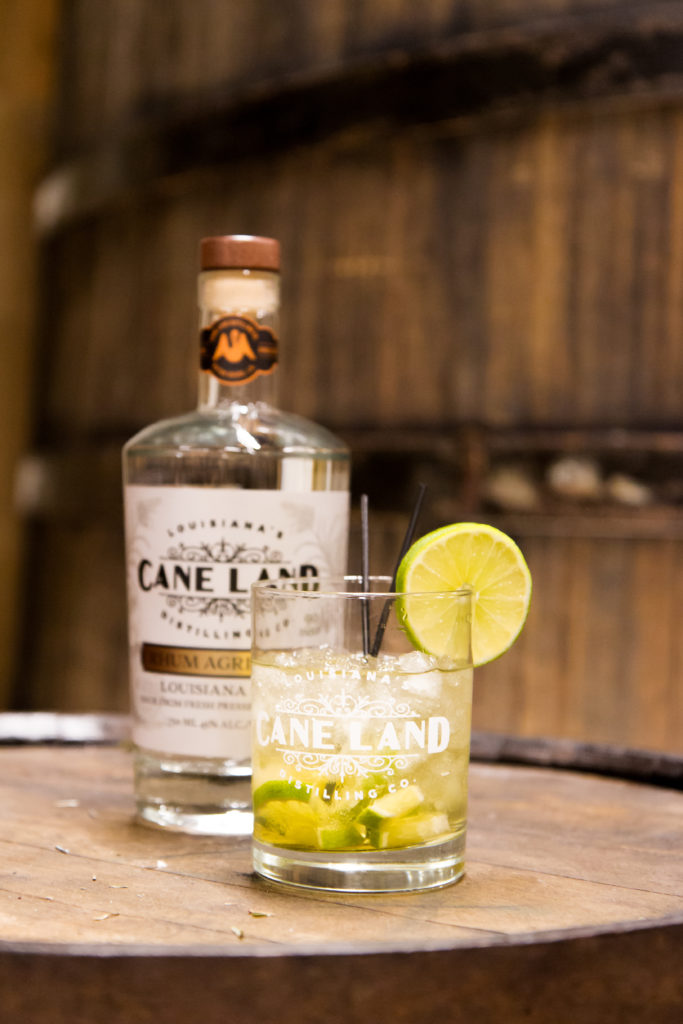 Molasses has a long shelf life. Cane juice, however, spoils before most distilleries can transport it from the mill, much less turn it into rum. But Cane Land has an advantage, according to Tharp—it has direct access to fresh sugarcane through its parent company, Alma Plantation & Sugar Mill. Alma plants, farms and mills the crop into raw sugar before pressing it into juice. Once the juice arrives at the distillery, Cane Land converts the sweet stuff to rum in about a week.
In fermentation tanks, yeast turns sugar in the cane juice into alcohol. After distilling the alcohol, Cane Land pours the rum into bottles to be sold and barrels to be aged. Bottles sit for a few days. Barrels sit for one year, five years or 10 years. Tharp says Cane Land made the equivalent of 20,000 bottles of rhum agricole in time for a late December release.
To celebrate the rhum agricole release, Cane Land will host a launch party this Friday, Jan. 5, starting at 6 p.m. Join the Cane Land team for a menu of agricole cocktails and a Q&A session with head distiller Jonny Ver Planck. Find out more about the launch party here.