Baton Rouge diners' longstanding affection for Mediterranean food has a new place to express itself: Makers Greek & Mediterranean Cuisine on Lee Drive. The spot opened in November 2020 in the space vacated by Mr. Ronnie's Famous Hot Donuts.
Makers is led by father and son team, Muhammad and Zaid Otoum, who also opened Hummus & More in Metairie near Lakeside Shopping Center. Indeed, they've got hummus down, selling a ridiculously silky version that's fragrant with lemon and garlic.
"We do everything here in house," Zaid says, "including sauces, dressings, marinades and the pepper jelly sauce for our eggrolls."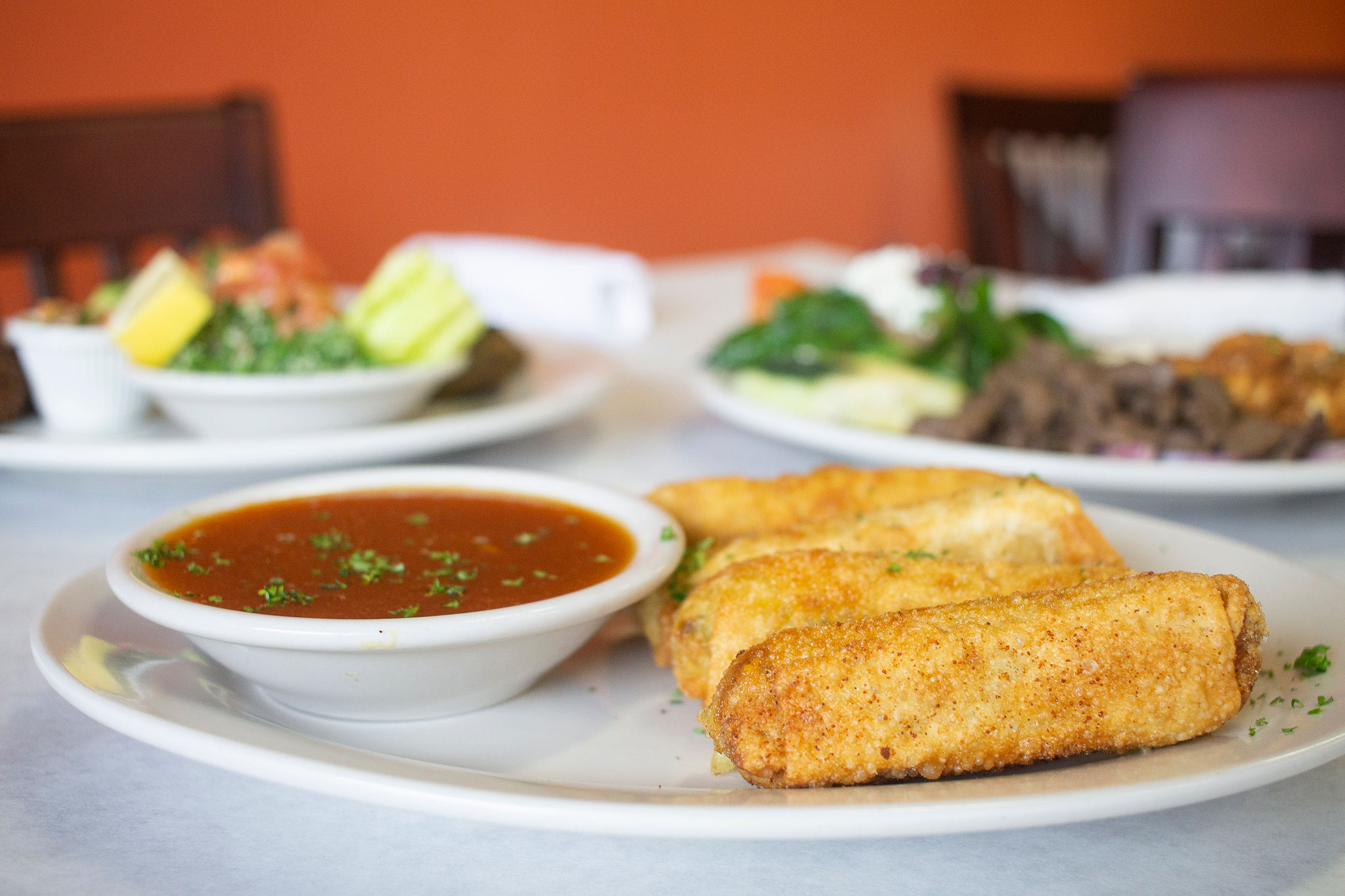 Eggrolls? Yep. The Otoums stuff theirs with a tangy combo of feta, Monterrey Jack, cream cheese and onions. Riffing further, they've conjured Mediterranean nachos, a pile of toasted pita chips showered in feta, Monterrey Jack, red onions, Kalamata olives, tomatoes, homemade tzatziki and strips of gyro. Diners eager for something light and healthy should try the labneh, a creamy strained yogurt dip with mint, a whisper of olive oil and a side of cucumbers for dipping.
Kabobs are a big seller, Muhammad says, and the shawarma—chicken and beef—is prepared with chunks of chicken breast and strips of skirt steak marinated for 24 to 48 hours and grilled on a flat top. It's a departure from the vertical rotisseries used at most local Mediterranean restaurants.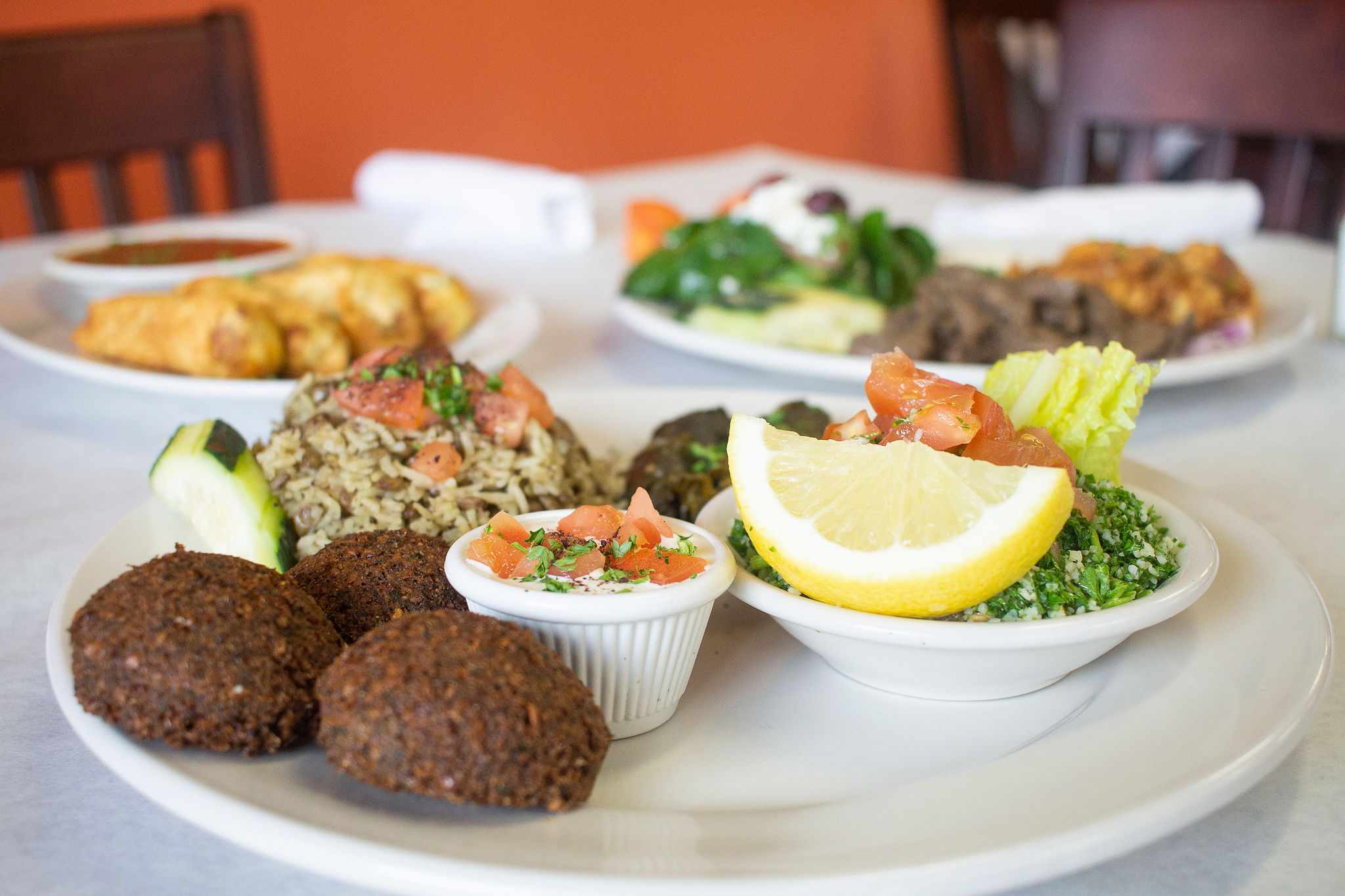 On Fridays, Makers prepares a lamb mansaf special, a favorite in the Otoums' native Jordan. Cooked in a combination of yogurt and jameed, a traditional fermented and reconstituted yogurt, the lamb is fall-apart tender and served over rice pilaf.
In keeping with the hottest trend lately among battle-tested restaurants, Makers has a drive-thru window, making its take-out business that much more efficient. Zaid says Makers plans to add an awning soon, along with outdoor tables.
Makers Greek & Mediterranean Cuisine is at 216 Lee Drive, Suite D.