---
Bradley Sanchez hears it often from customers at The Salad Shop: They love his fresh, sizable salads, but are craving a little something extra. Maybe bread to help round out the meal or a sweet snack to cap off a healthy lunch.
For help, all The Salad Shop owner had to do was look down the street to another local favorite, Cupcake Allie. The team of Allison Offner Bookman and husband Jay Bookman are known for satisfying a sweet tooth with an assortment of sweet and savory cupcakes. But could they also bake bread for retail?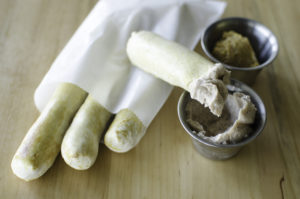 The answer is in a soft pretzel-style breadstick with several savory or sweet dipping sauces that will soon be available for purchase at The Salad Shop counter.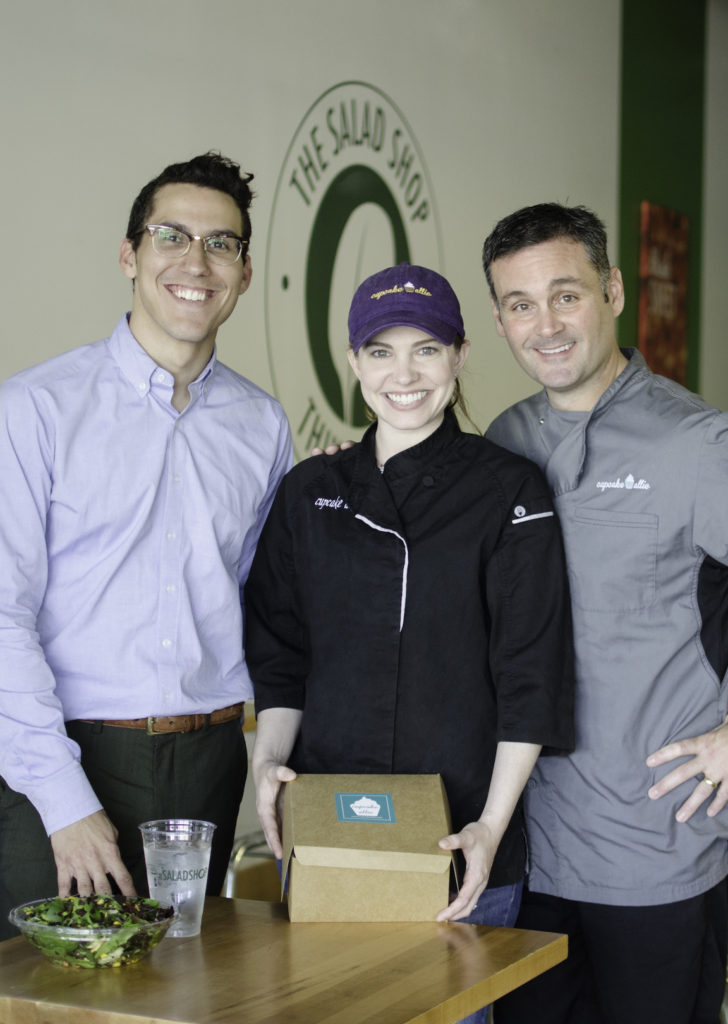 "This is the first time we've been able to do something [for the public] other than a cupcake," Offner Bookman says. "It gives us the chance to spread our wings and show people what we can do."
Besides the breadsticks, Cupcake Allie crafted several dessert snacks, including tart lemon shortbread cookies, mini banana muffins, addictive oatmeal cream pie cookie sandwiches and chocolate fudge brownie squares.
"We didn't want to make anything too big or indulgent," Offner Bookman says. "You're eating a healthy salad, so you don't want to negate everything."
Sanchez says the partnership is as much about supporting another local vendor as it is about providing new items.
The Salad Shop previously partnered with Hanley's Foods to offer Hanley's Sensation dressing as a salad dressing option, as well as Jay Ducote to offer his Jay D's Louisiana Molasses Mustard on a signature "Jay's Jam" salad. The mustard also shows up in one of the dipping sauces for Cupcake Allie's breadsticks (whipped with butter for a tangy/salty/sweet kick).
"I really love working with local vendors and helping them out," Sanchez says. "In the broader sense, it's definitely something we'll continue to do as we grow."
Sanchez says customers should expect the Cupcake Allie breadsticks and dessert snacks to start showing up at the two Salad Shop locations by the end of May or early June. Also expect the dipping sauces and sweet treats to change out seasonally.
The Salad Shop is at 3617 Perkins Road, Suite 1F, in the Acadian Perkins Plaza and 11445 Coursey Blvd., Suite C. Cupcake Allie is at 3753 Perkins Road, Suite 6, and 5251 Nicholson Drive, Suite O.