---
Bradley Sanchez hears it often from customers at The Salad Shop: They love his fresh, sizable salads, but are craving a little something extra. Maybe bread to help round out the meal or a sweet snack to cap off a healthy lunch.
For help, all The Salad Shop owner had to do was look down the street to another local favorite, Cupcake Allie. The team of Allison Offner Bookman and husband Jay Bookman are known for satisfying a sweet tooth with an assortment of sweet and savory cupcakes. But could they also bake bread for retail?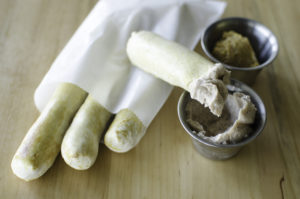 The answer is in a soft pretzel-style breadstick with several savory or sweet dipping sauces that will soon be available for purchase at The Salad Shop counter.