---
THE BASICS: Olive or Twist's Joshua Duke launched the food truck Rock Paper Taco in 2018, establishing its concept of tacos with unique ingredients and robust flavors. He opened a physical Chimes Street location in 2021, followed by another on Perkins Road near Essen Lane in 2022. The food truck continues to operate for events.
WHAT'S A MUST: There are 14 taco options, each as bold in flavor and ingredients as the next. If you're in the mood for something else, there are several grain bowls with proteins like jerk chicken, salmon or shrimp. You can also get burritos and quesadillas, or stop in for breakfast at the Perkins location for a full menu flecked with traditional Mexican ingredients.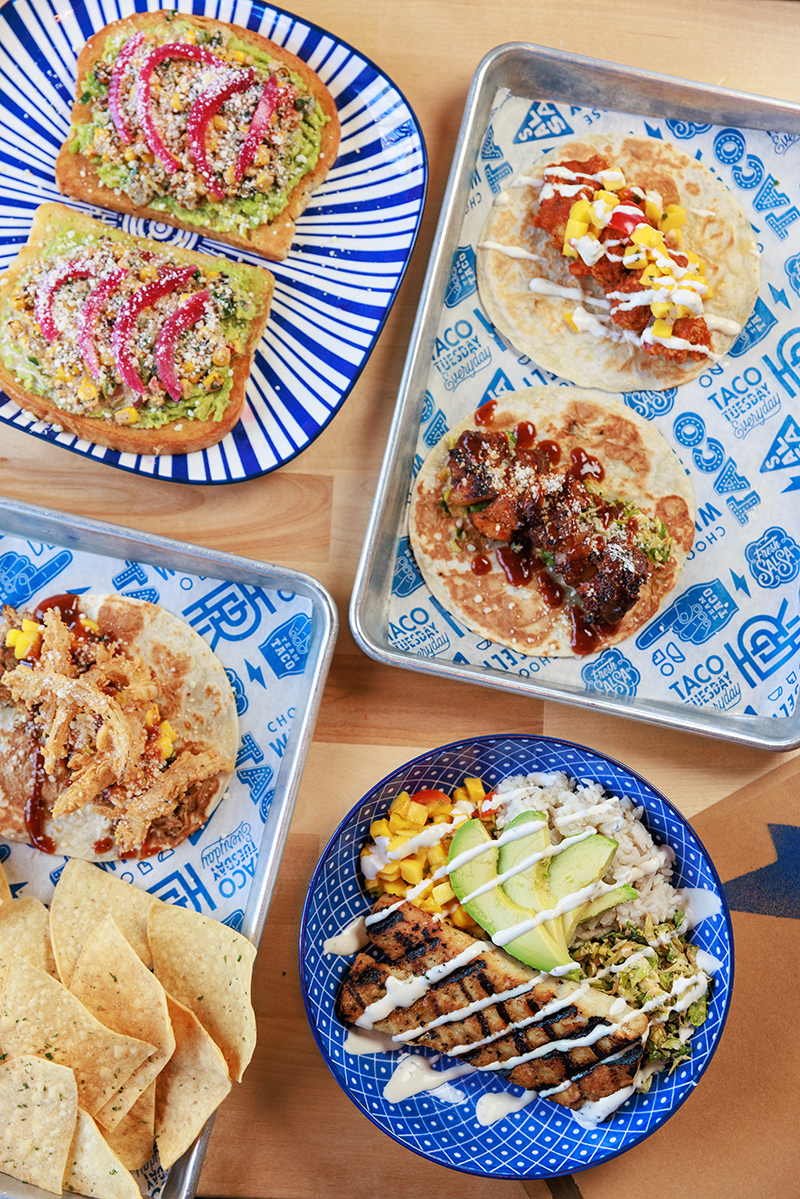 You might remember Rock Paper Taco's early days. Back in 2018, it was a food truck parked outside of Tin Roof Brewing Co., satisfying beer lovers with big-flavor tacos named after familiar local streets, like Staring, Airline and Perkins.
It was an idea probably too big to be contained in a food truck. By late 2021, the concept transitioned to a brick-and-mortar on Chimes Street catering to the LSU crowd, followed by a Perkins Road location in 2022.
Owner Joshua Duke insists that what he's created isn't a Mexican restaurant, but a "mixture of Americanized tacos with classic tacos and ingredients."
Once inside the Perkins Road location, you can immediately tell the vibe is more LSU-themed sports bar than traditional taqueria. Crisscrossing wood panels on the walls include stripes of purple and gold; flatscreen TVs are visible from just about everywhere; and a bar runs nearly the length of the building.
That sports bar mindset carries into the menu, where diners can find chipotle-sauced wings and Mexican Queso Logs—the restaurant's version of fried cheese sticks—as well as creative entrees, like fried chicken with chorizo country gravy or a Korean pork belly sandwich with Mexican slaw.To say the menu stretches the meaning of Mexican fusion is an understatement.
And with that in mind, we launched into dinner at Rock Paper Taco one Monday night while the LSU women's basketball team played on the big screens. It was a mostly quiet night, but with the restaurant's spacious interior, concrete floors and high ceilings, it surely gets loud on weekends.
First up: an order of Chips and Fire-roasted Salsa, as well as Avocado Street Toast. Both arrived quickly.
The chips were on the thicker, crunchier side, and the salsa was acidic and just spicy enough.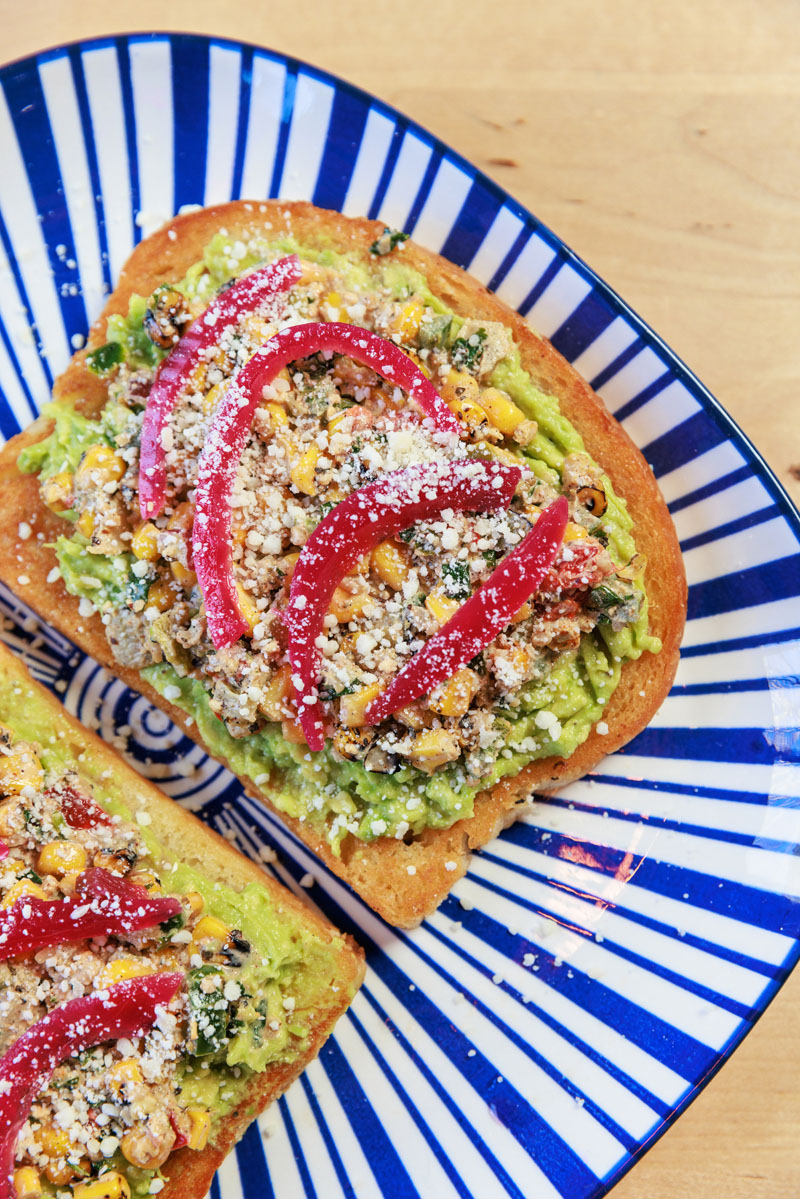 The Avocado Street Toast used sourdough bread as its vessel, which looked like standard grocery store slices of bread at first glance. But loads of salty butter and a perfect toasting made up for any of the white bread's blandness in presentation. It was topped with mashed avocado, peppery corn, pickled red onions and cotija cheese. The whole thing was substantial enough for one person to make into a meal.
But we had bigger goals for dinner: tacos, tacos, tacos.
Tacos come individually or in two- or three-taco combos with sides. We went with three of 14 unique tacos available: the Pirate, the Snazz and the Scissors.
The Pirate featured Korean barbecue pork burnt ends with a Mexican-style Brussels slaw and plenty of cotija on top. The slaw had a nice crunch, though it was heavy on the dressing. The flavor and charred texture of the pork was spot on, but lukewarm by the time it got to our table.
The Snazz is one of only two vegetarian tacos on the menu, featuring harissa-slathered cauliflower, mango salsa and an agave lime crema. Our server told us we could get the cauliflower grilled or fried. I went with the fried version because something told me all those toppings would make the veggies soggy. I wasn't wrong. This was the messiest taco we tried, but it was also the most flavorful. The batter was super crunchy; the harissa sauce spicy, but quelled by the mango and sweet crema. It was really tasty, though, again, over-sauced.
Lastly, the Scissors included slow-cooked pulled pork, more mango salsa, a chipotle barbecue  sauce, crumbles of queso fresco and fried onion strings on top. The pork was tender, the onions crunchy, and the sauce and queso fresco added a nice contrast of salty and sweet.
The tacos came in warm, thick tortillas that didn't fall apart under the weight of so many ingredients. And our side order of The Fire-Roasted Sweet Corn and Peppers delivered a nice, smoky flavor.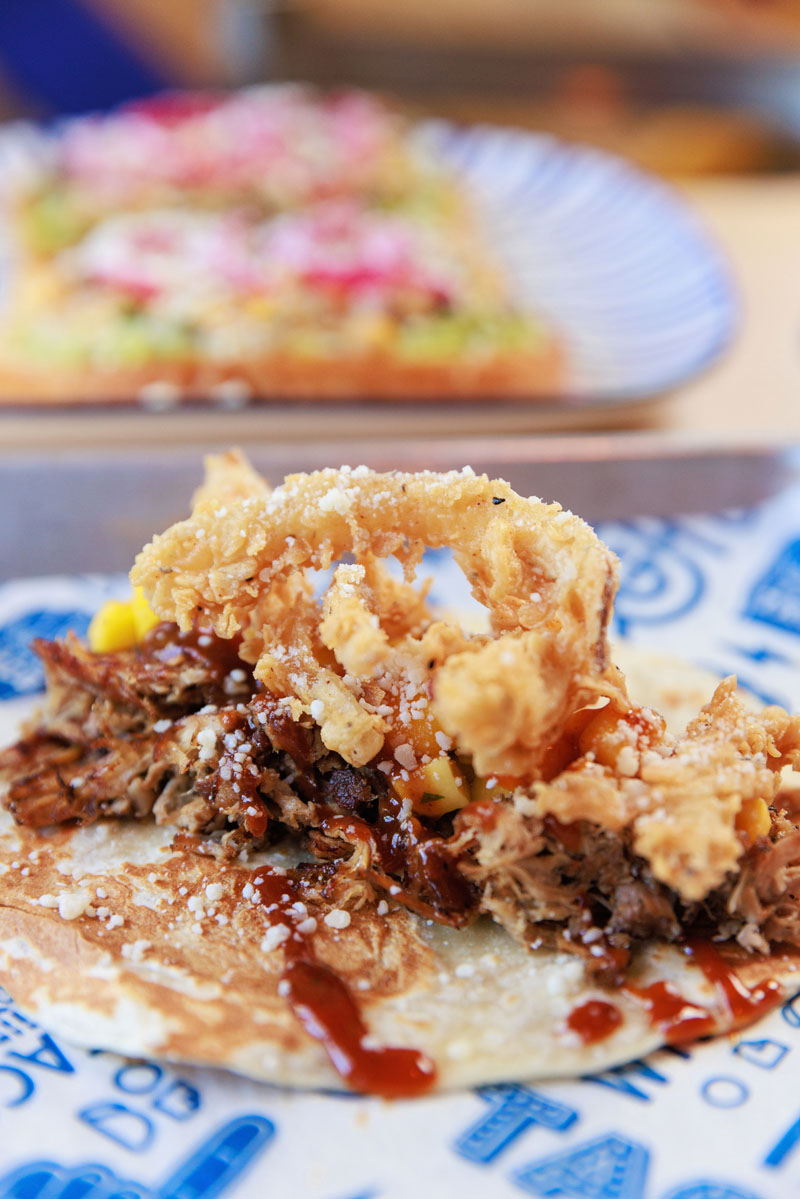 We were exceptionally full after all that food, which was a bummer because we barely scratched the surface of Rock Paper Taco's offerings. There's a healthier section of the menu featuring grain bowls with grilled chicken or mahi mahi. There are plates of chimichurri steak or jerk-style salmon with roasted squash. And there are plenty of other sides that piqued my curiosity.
And that's what impressed me most at this restaurant: big flavors and interesting ingredients in every presentation.
It's not just rice and beans here; it's coconut rice or quinoa and sauteed veggies. It's not just shredded cheese; it's cotija or queso fresco.
Going back to the concept's true food truck origins, it's all spicy, saucy, fried and overloaded—perfect for pairing with beer or a marg while watching the game with friends.
Now that I understand the concept at Rock Paper Taco's brick-and-mortar, and see its mix of both flavors and vibes, I'm totally game.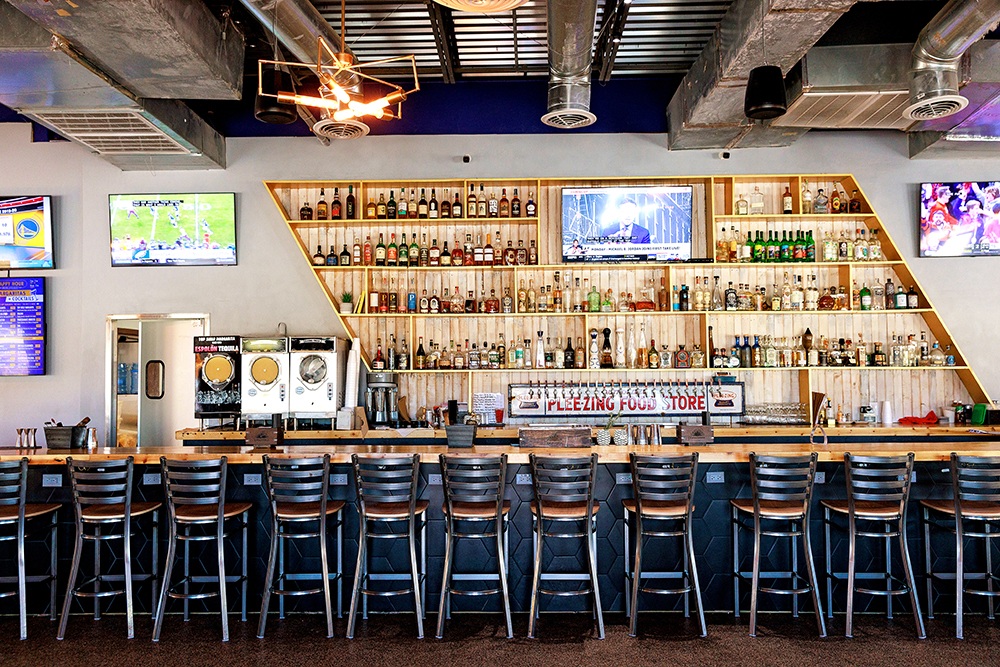 About 225's food critic: Benjamin Leger previously served as managing editor for 225 and was the editor of its Taste section from 2012 to 2021, editing, writing and steering the direction of its food coverage in print and online. He is passionate about all things food and food journalism, and has written about the greater Baton Rouge area's cuisine and culture for nearly two decades.

7242 Perkins Road,
open daily 7 a.m.-11 p.m.
166 W. Chimes St.,
open daily 11 a.m.-11 p.m.
---
This article was originally published in the March 2023 issue of 225 magazine.