---
In addition to developing a winning menu, cooking delicious food and creating the ideal dinner environment, there's one more thing today's restaurant owners have to consider: social media.
Around the world, chefs, restaurant owners and home cooks keep their followers engaged with sharp images of colorful, well-plated dishes you can nearly taste through your phone.
It's no different in Baton Rouge. A reputation for consistently good food isn't the only thing attracting customers to restaurants like Curbside Burgers. These businesses also credit their success to a strong social media game that started even before they first opened the doors—generating interest early with menu prep and updates on building progress.
For some restaurants, it's the owner who takes on the task of updating social media. For others like Light House Coffee, volunteers with an interest in photography are responsible for digital content.
But do online followers equal customers? We talked with some of the social media masterminds behind local restaurants to find out.
---
CURBSIDE BURGERS
Nick Hufft, owner
11,600 Instagram followers*
@curbsideburger
What platforms do you mainly use?
When we started, there was no Instagram. The only thing we had was Facebook. Now, Instagram is definitely our first and foremost. Facebook is mostly used more for our campaigns. Each platform has its purpose.
How frequently do you post?
Daily. It's where we get our word out of what we're serving, what we're doing and the vibe we're trying to set.
Do you post spontaneously or at scheduled times?
The business is always spontaneous. Normally, I'll have three shots of espresso and roll in at 9 a.m. and tell the chefs to fire off fried chicken, a double cheeseburger or some french fries [to photograph] … that happens about every week or two for our Instagram content.
Why is social media so important for Curbside?
We're doing everything from scratch, and now we have to tell you what it is. I think after making really good food, it's about showing people. [Social media] is a full-time job.   
What role do you think social media plays in the restaurant industry today?
It's turned chefs into celebrities. People are eating with their eyes. If you're not showcasing what you're proud to be serving, then you're doing your food an injustice.
---
SOUTHFIN SOUTHERN POKÉ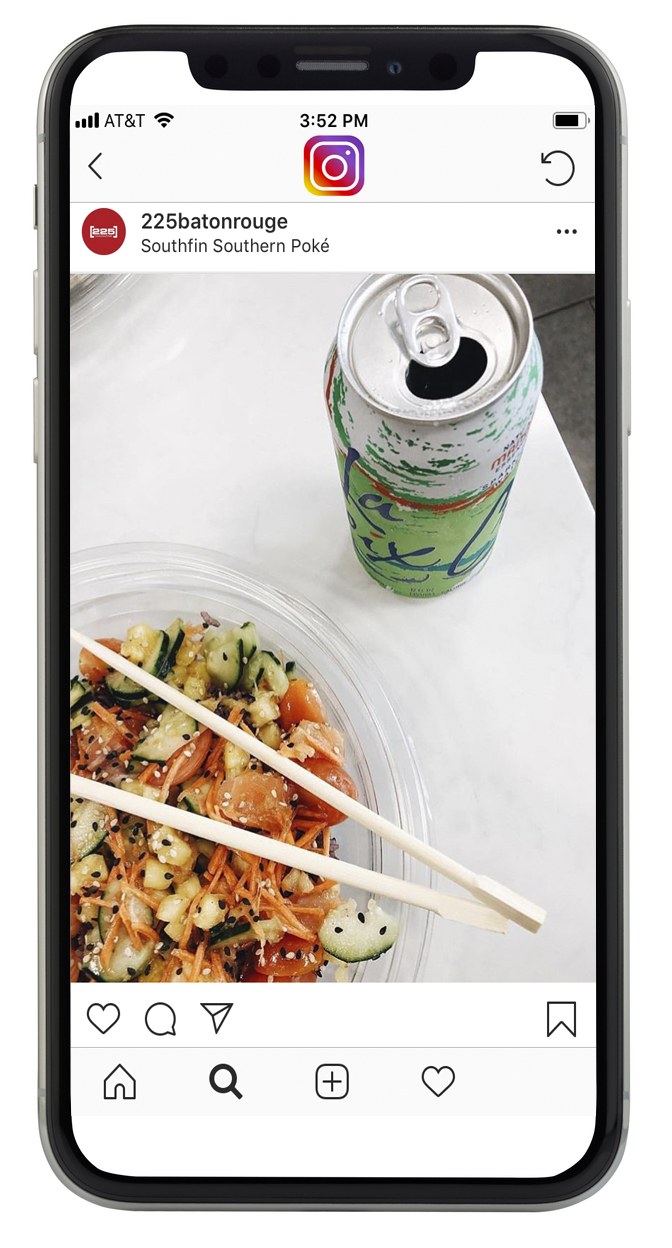 Brad Mire, co-owner and director of operations
6,600 Instagram followers*
@southfinpoke
What platforms do you mainly use?
Instagram and Facebook. Our most popular is Instagram. Our food is so "Instagrammable," it kind of makes it an easy transition for us to be the most active on there.
How frequently do you post?
About five to six days a week. We try to post once a day.
Why is social media so important for Southfin?
Instagram and social media in general is a great way to educate everyone on what exactly Southfin is. We're the first poke concept here in Baton Rouge, and a lot of people don't even know what poke is. We're able to refer to our Instagram account and say, "Here's what a bowl looks like."
What role do you think social media plays in the restaurant industry today?
Before people even frequent restaurants, they're more likely to check out your social media to familiarize themselves with what they're walking into. I don't know how you would operate a restaurant and not have a strong social media account because people want to see what they're about to eat. There's a certain transparency that comes with posting and showing everyone what it is that you're doing.
---
LIGHT HOUSE COFFEE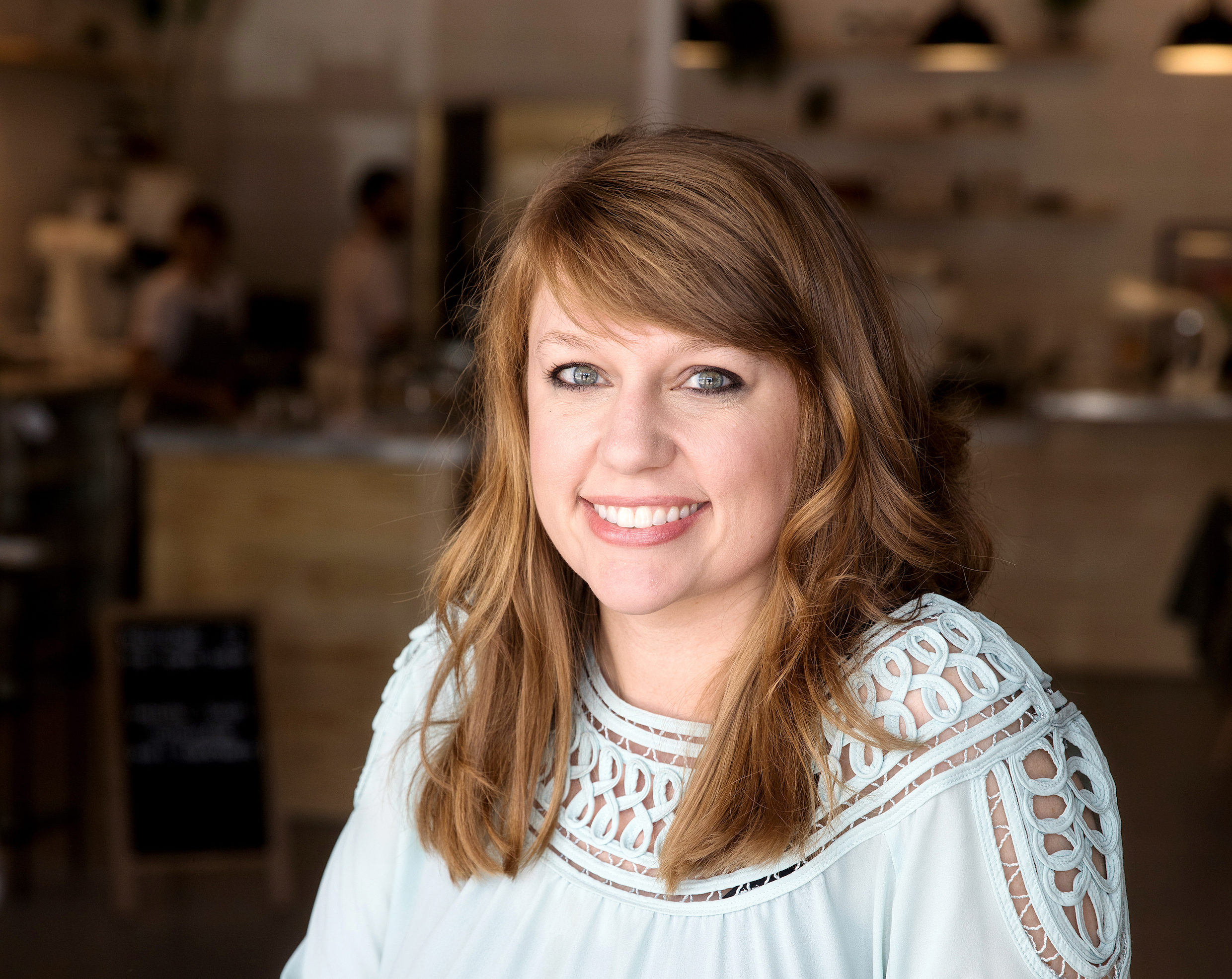 Amber Elworth, co-owner and manager
3,600 Instagram followers*
@lighthousecoffeebr
What platforms do you use?
We mainly focus on Instagram. We're going to start doing more on Facebook, but just those two.
How frequently do you post?
We try to post every day that we're open, so every day except Sunday.
Why is social media so important for Light House?
Our target market is students and young adults, because they seem to be the most aware of specialty coffee right now. Those audiences are on Instagram a lot. Also, we notice whenever we post an Instagram story of a new pastry, we do really well. We've noticed some patterns that when we make posts, we sell certain items on that day. Social media works.
What is one thing a photo has to have to be posted?
Every post needs to be very bright. We chose the name Light House because our whole brand revolves around that. We want it to be like a house that is welcoming and emits light. I really want every post to have white as the dominant color just to represent the light.
What do you use to shoot photos?
Our social media volunteers use their own cameras. It's usually a fancy camera. Initially, it was all iPhone cameras, but now our quality has gotten better.
What social media pages inspire you?
Reve Coffee Lab, because they are very consistent with content and they involve guest baristas from other coffee shops with their daily latte art throwdowns, which fosters community.
---
This article was originally published in the December 2018 issue of 225 Magazine.