Our food critic's name may be false, but the credentials are not. This gastronome has studied the history, cultivation, preparation, science and technology of food for more than 30 years.
Photos by Amy Shutt
---
Holding court on the prime corner where the Third Street entertainment district meets North Boulevard Town Square, Stroubes is one of the premier restaurants of our downtown Renaissance. With high glass facades on North and Third streets, the views from Stroubes offer a window on the cultural center of the Capital City.
In the 1940s, Stroubes began modestly enough as an oft-frequented drugstore serving the hungry masses of downtown at its soda- fountain lunch counter. Back then it was known more for egg salad sandwiches than gastronomy, but oh, how things have changed. With the departure of chef Scott Varnedoe in 2013 (who is now at Restaurant IPO), Stroubes chose to turn over the kitchen to not one, but two young, talented co-executive chefs.
Chefs Brad Andries and Mark Reilly shared the duties of the kitchen, producing masterpieces that were a far cry from the fare of Stroubes' humble past. While Andries cut his teeth overseas, Reilly stayed close to the Mississippi, cooking at Roberto's on the River in Sunshine. From such divergent pedigrees came a collaboration that borrowed not only from the tried and true cuisine of the South but also the continental cuisines of Europe.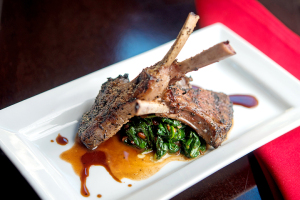 Andries has since moved on, with chef Ross Ford stepping in to fill the co-executive chef spot. While their cooking may be haute New South, the attitude still offers that same laid-back comfort.
For many, Stroubes is a convenient, albeit refined, stopover when attending events downtown. The crowds pop in for drinks and a nibble before or after their nighttime shows.
But what about the noontime hour? The art of whiling away an early afternoon over a fine lunch should be an event we can all indulge in when the occasion allows, even if that afternoon is only a solitary hour and that occasion is simply an escape from the office. Presenting many of the same appetizers and entrées available on their dinner menu, the lunch selections afford a more manageable size and price. The midday carte du jour also offers salads and sandwiches for those not on an expense account. As an homage to the restaurant's past, the distinctive daily plate lunches—such as buttermilk fried chicken and sweet potato waffles on Wednesdays and slow-braised couchon on Thursdays—include bread and salad for $10.95. For those who may have avoided these deluxe digs for fear of the prices, consider your fears abated and your appetite well satisfied.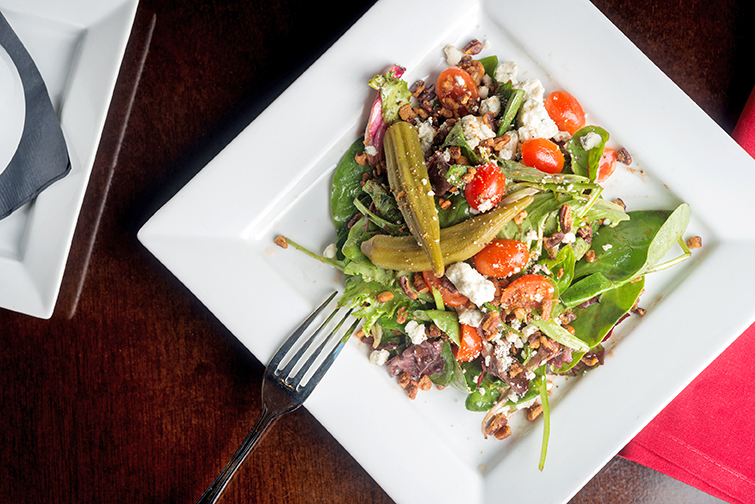 While awaiting your meal, a worthy, sharable appetizer found on both the lunch and dinner menus is the Stroubes Roll. Rare, thinly sliced steak encases a blend of crisp steamed asparagus and lump crabmeat. The plating is elegant and simple, with six bite-size pieces presented on a classic white plate adorned with a rich Béarnaise sauce. Characterized as "Steakhouse Sushi," this dish is a delight to many senses.
A heartier, yet still meat-centric appetizer is the Lamb Lollipops. Easy to pick up by a perfectly frenched rib bone and even easier to devour, these tender replacements to the typical red meat option of beef may have you questioning a choice of steak as your entrée.
As for the main course, the 1942 Original Egg Salad Sandwich on wheatberry bread is filling without weighing you down for the rest of the workday. Coarsely chopped whole eggs are merged with a Dijon-mayonnaise dressing, culminating in a cherished blast from the past assembled between two substantial slices of bread that are the perfect foil to the luscious egg salad. Perfectly fried, thickly sliced and totally addictive housemade potato chips round out the meal.
The first bite of the sandwich explains why the two chefs chose to bring this unpretentious delight back into lunchtime fashion, developed with the help of older patrons who contacted General Manager Eric Carnegie with their fond memories of the lunch counter's dishes.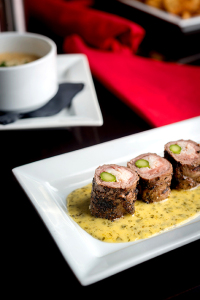 If a lighter lunch alternative is in order (we all have to stay productive until the workday ends, after all), an excellent choice is the Stroubes Salad of mixed greens, blue cheese, spiced pecans, tomatoes and a surprise of pickled okra, all tossed in a delicious bacon-shallot vinaigrette. Add a protein topper of shrimp, salmon or oysters, and you are almost guaranteed the ability to power through the mid-afternoon slump.
The design of the current venue is a far cry from its days as a popular lunch counter. Yet should you desire a peek at Stroubes' past, you need only go as far as the back wall. There you will find an old black and white photograph showcasing a bustling cityscape with smartly dressed people hustling about Third Street with the Stroubes sign illuminated prominently in the foreground. Looking past the anterior, one will notice the restaurant sharing a wall with a Sears department store where the men and women of the time no doubt shopped, then conveniently lunched without walking more than a half block to Stroubes' corner luncheonette. Though the walls may look different today, if they could talk, what stories they would tell.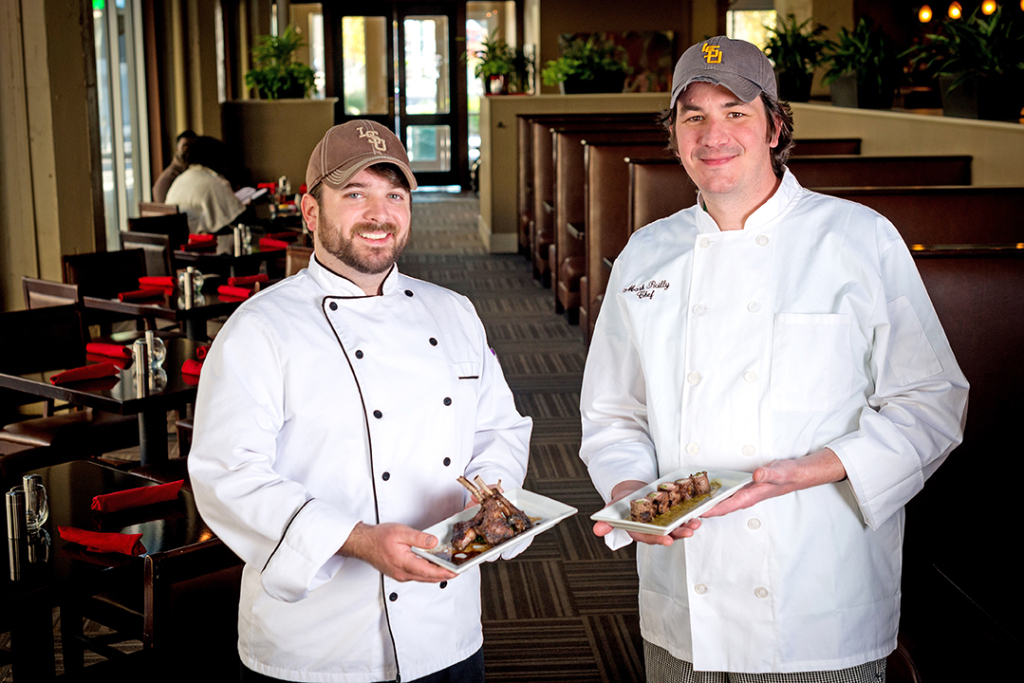 test