Correction: This article has been updated to clarify that Overpass Merchant opened in 2016, not 2017. 225 regrets the error.
It's been almost seven years since the Overpass Merchant opened for the first time on the day of the 2016 Wearin' of the Green St. Patrick's Day Parade—in the spot long occupied by storied watering hole, Zee-Zee Gardens. And like its predecessor, the neighborhood restaurant and bar has amassed a loyal following.
The Merchant has become known for its trendy-but-friendly vibe and elevated pub grub menu—a menu that's just seen big tweaks. And in its continuing evolution, the Merchant also just named a new chef and general manager and, in early January, unveiled a refreshed interior.
It's all part of an effort to stay relevant to Baton Rouge's customers, says co-founder Lon Marchand. "It was a good time to add some new items and to update our look," he says.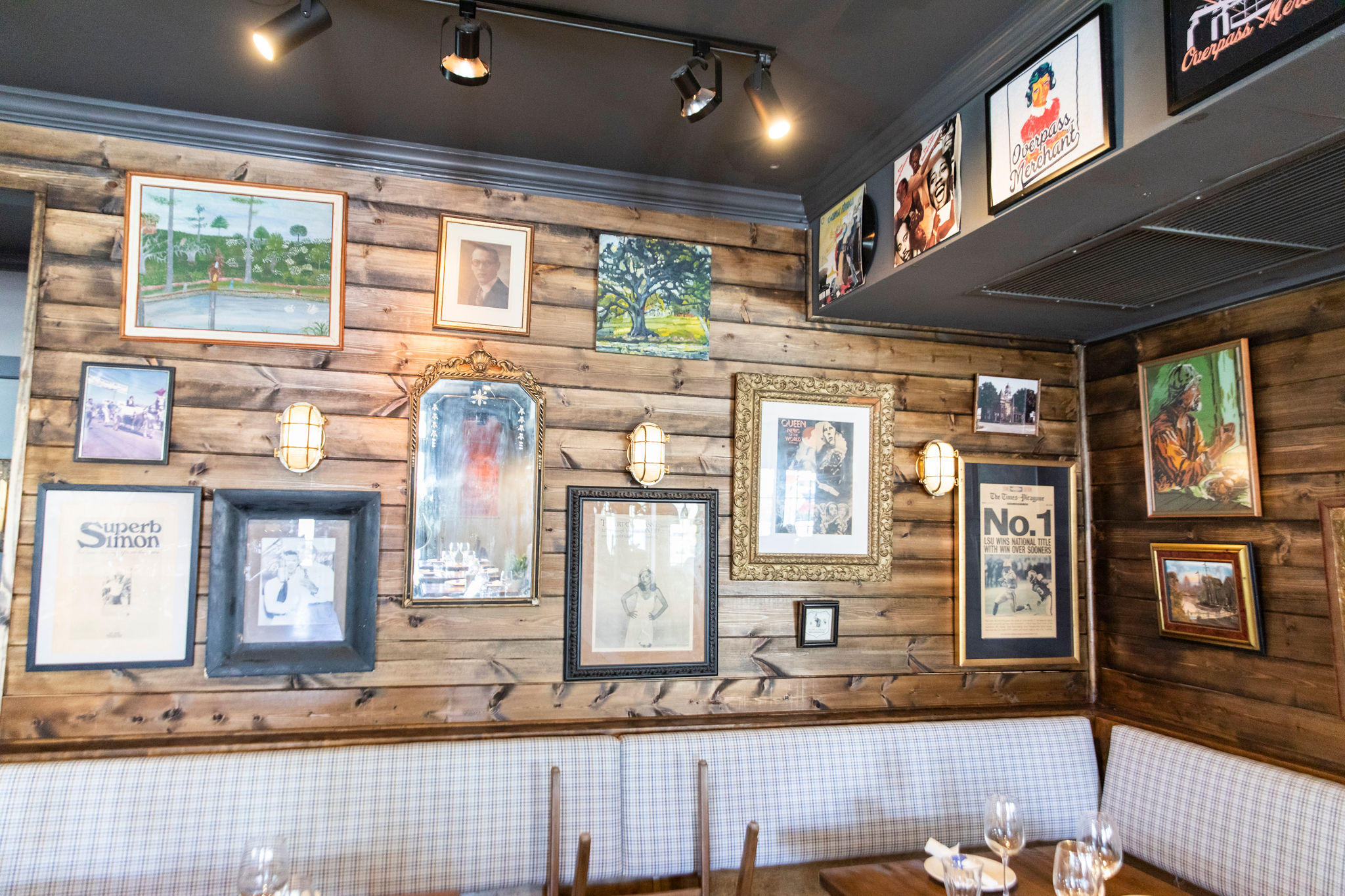 The restaurant-bar's interior now feels light and airy, with tailored fabric on banquette seating, edamame-green trim paint and open glass shelves with houseplants and decorative knickknacks.
New staff changes were also recently announced. Winston Chase, who worked most recently at Beausoleil, takes over as executive chef, and Caroline Dunn, former general manager of Emeril's Coastal in Destin, is the new GM.
Marchand says the expanded menu further rounds out an eclectic line-up intended to raise expectations in a bar setting. During COVID, the restaurant consolidated to one menu for both lunch and dinner and has continued to add more dishes that appeal to both kinds of diners, he adds.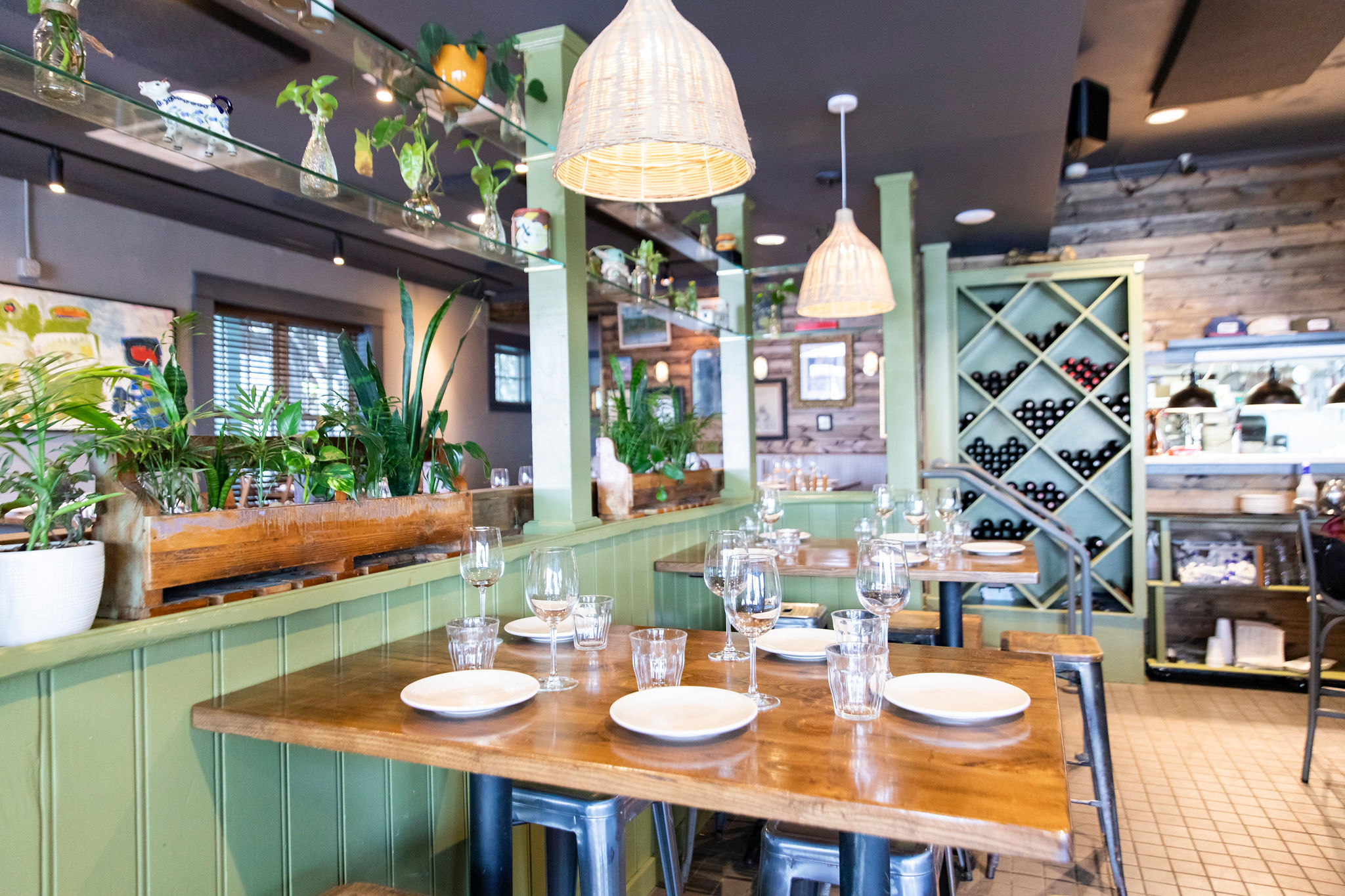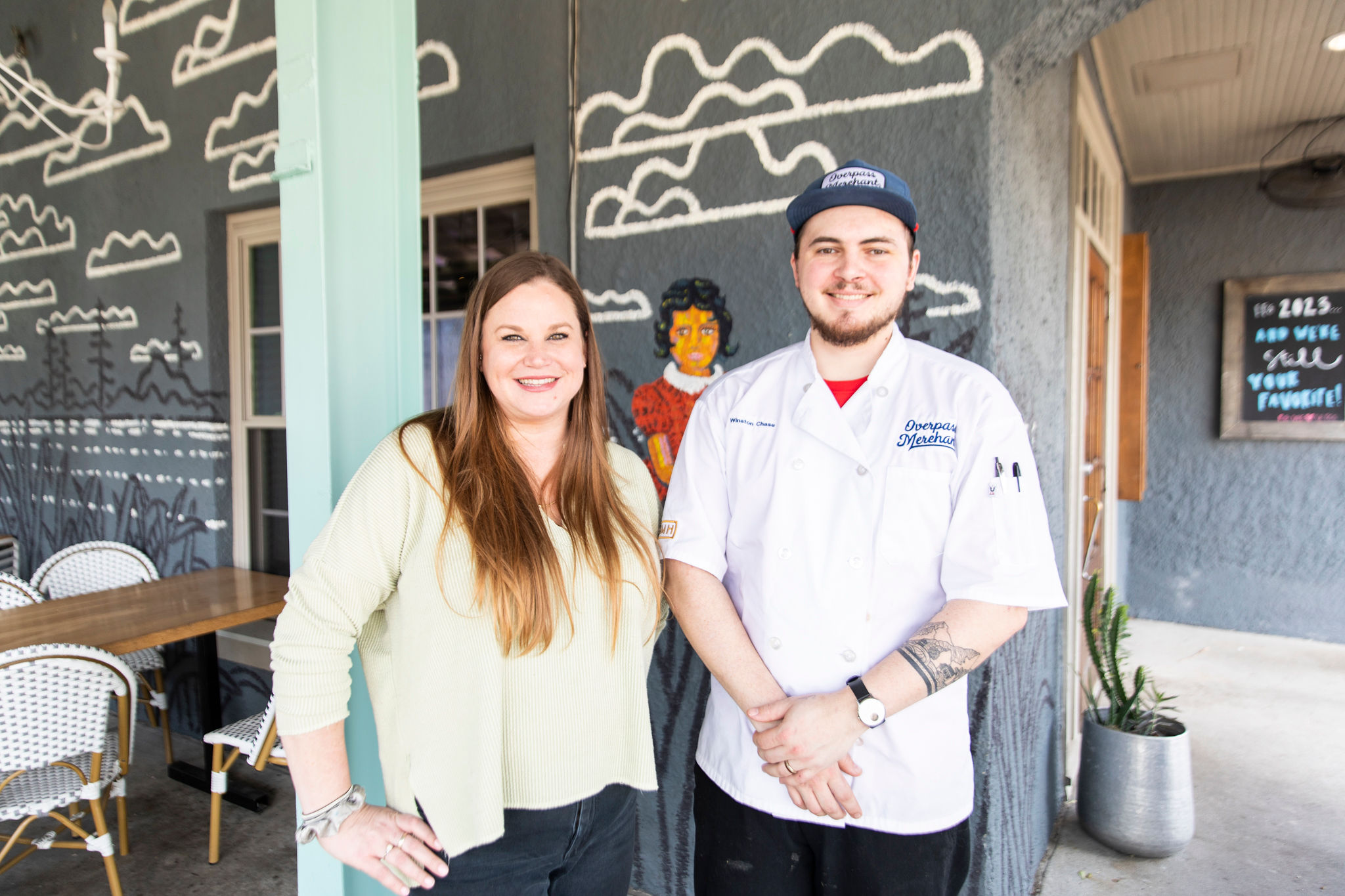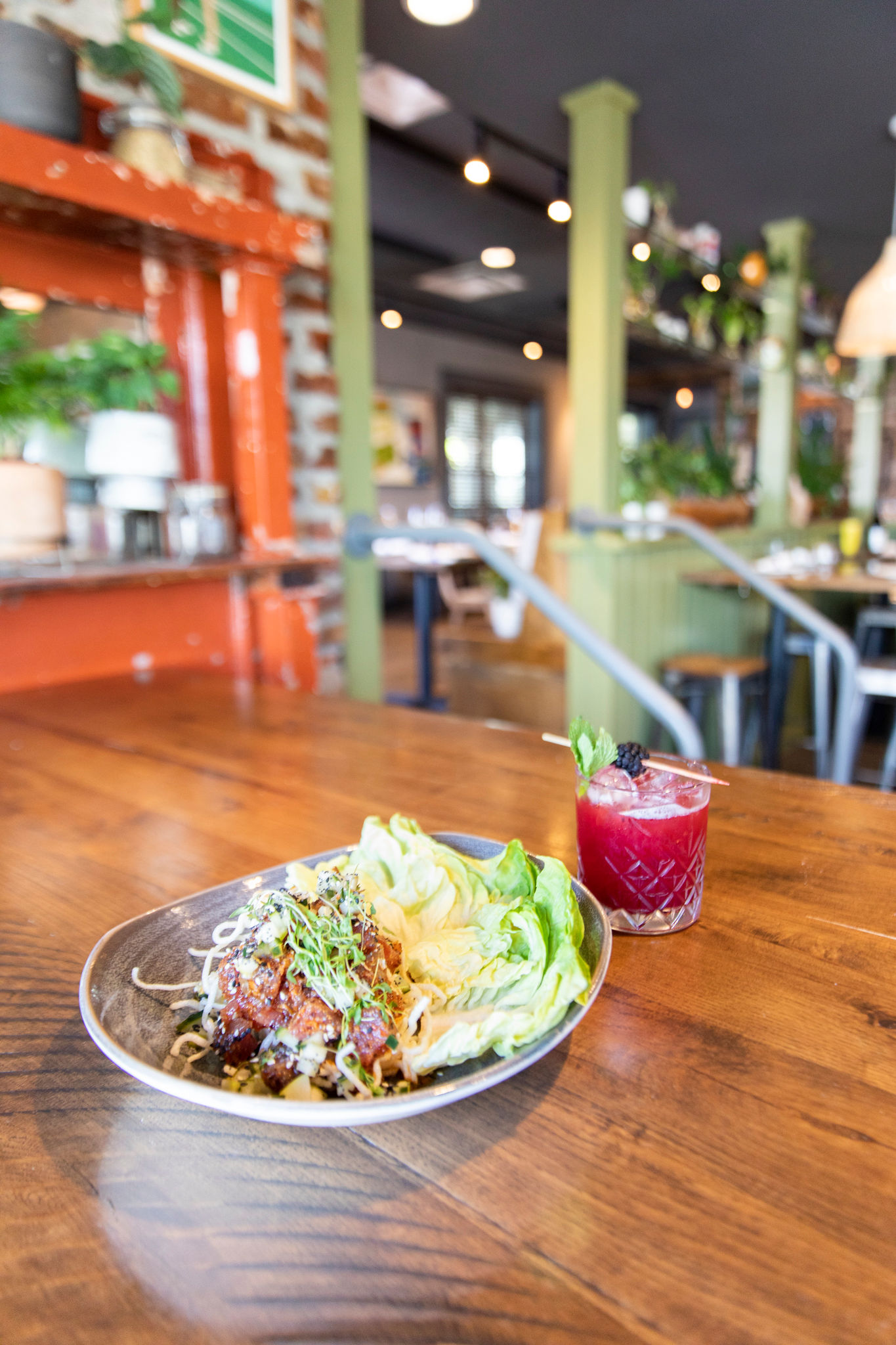 The most recent additions feature seafood options like a tuna wrap featuring chunks of soy chili-marinated tuna served with rice noodles, apple cucumber relish and butter lettuce cups; a tempura-fried grouper sandwich on a Dong Phuong brioche bun with house-cut fries; and za'atar-crusted scallops on a bed of corn salsa with blistered tomatoes, deviled corn puree and basil pesto.
New sandwiches include a roasted cauliflower melt with pumpkin seed butter, Oaxacan cheese and tomatillo salsa on sourdough, and a chicken club with cheddar and applewood smoked bacon.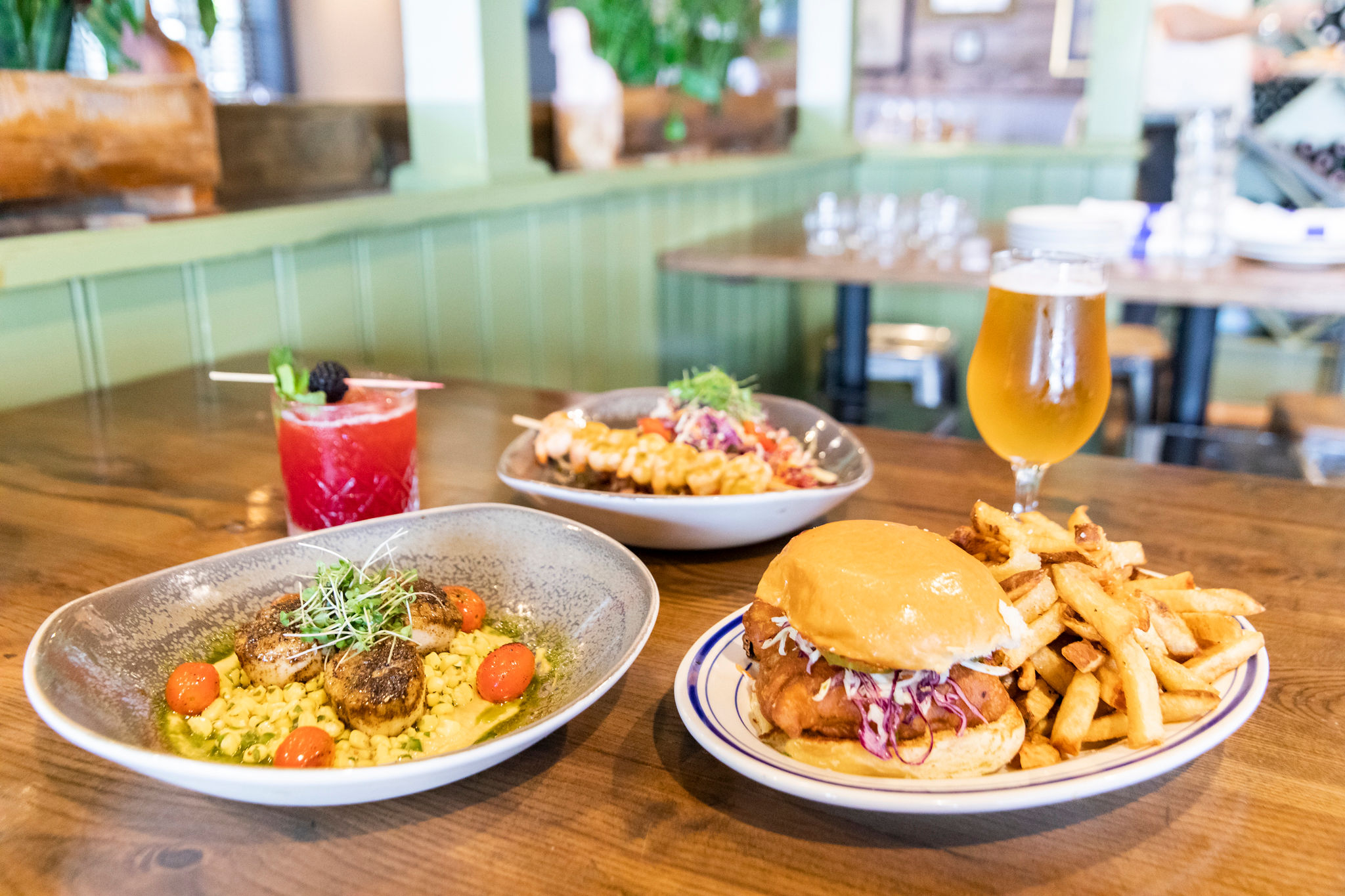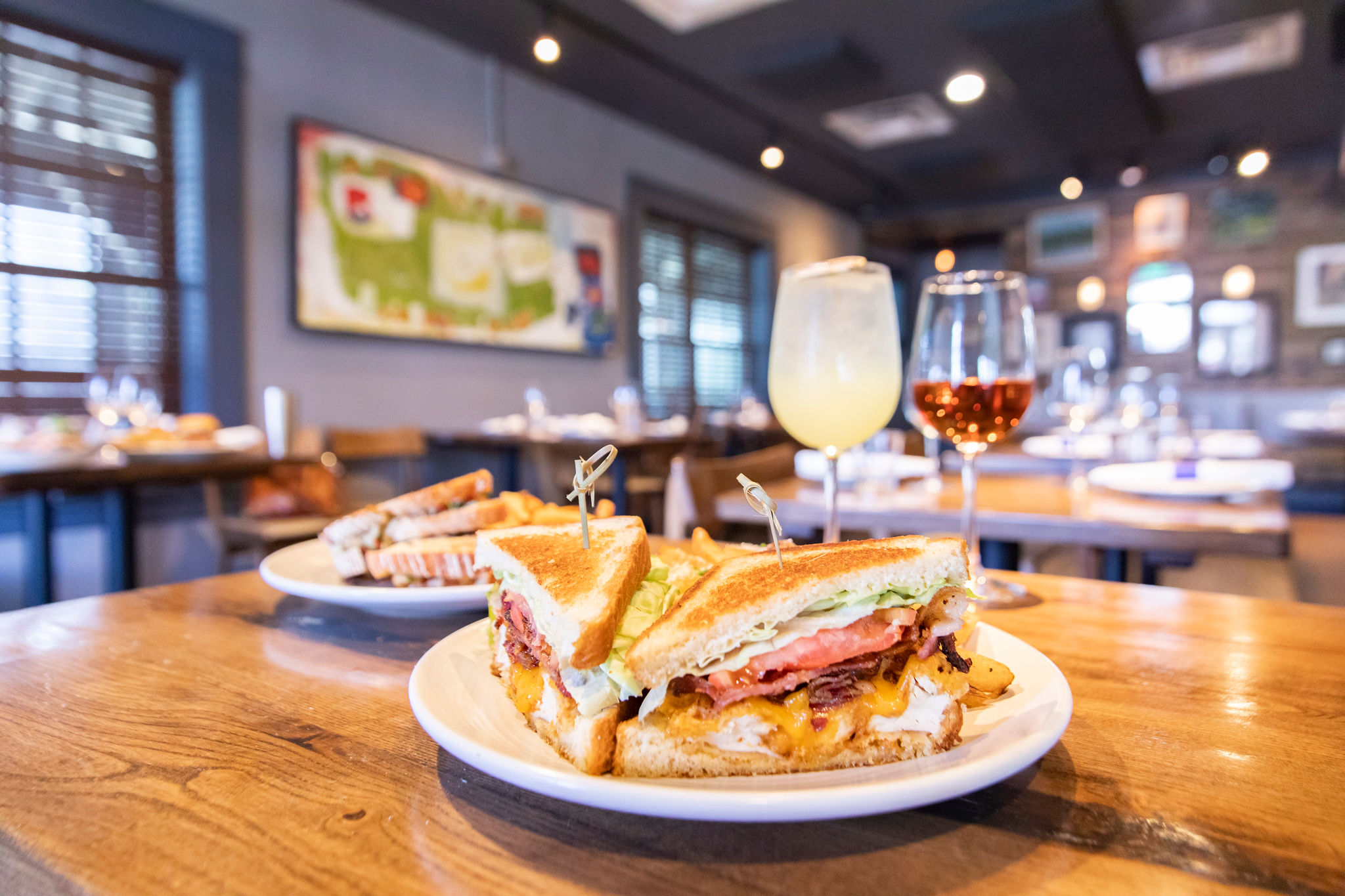 Creative fresh pasta dishes also continue to appear, in keeping with a trend seen at the eatery since the middle of last year. That's because the Merchant's parent company, Hufft Marchand Hospitality, makes a line of fresh pastas at a New Orleans commissary kitchen, using them at both the Merchant and the group's New Orleans restaurant, Juniors on Harrison. The company also sells pasta to 12-15 other restaurants in Baton Rouge and New Orleans, Marchand says.
New pasta dishes include truffle mac, a play on traditional mac-and-cheese with a hit of musky earthiness from truffle oil, and bolognese on radiatori, a squat, screw-shaped pasta with deep ridges that hold the dish's slow-cooked meat sauce nicely, Marchand says.
The restaurant's popular Thai peanut salad, with shredded cabbage and carrots and coconut peanut lime dressing, has been redesigned as a meal salad served with a skewer of lemongrass shrimp. Other favorite menu items remain, including the Merchant's popular burger, its beloved fried cheese curds (fried in the same tempura batter as the new grouper sandwich) and Brussels sprouts in lemongrass vinaigrette.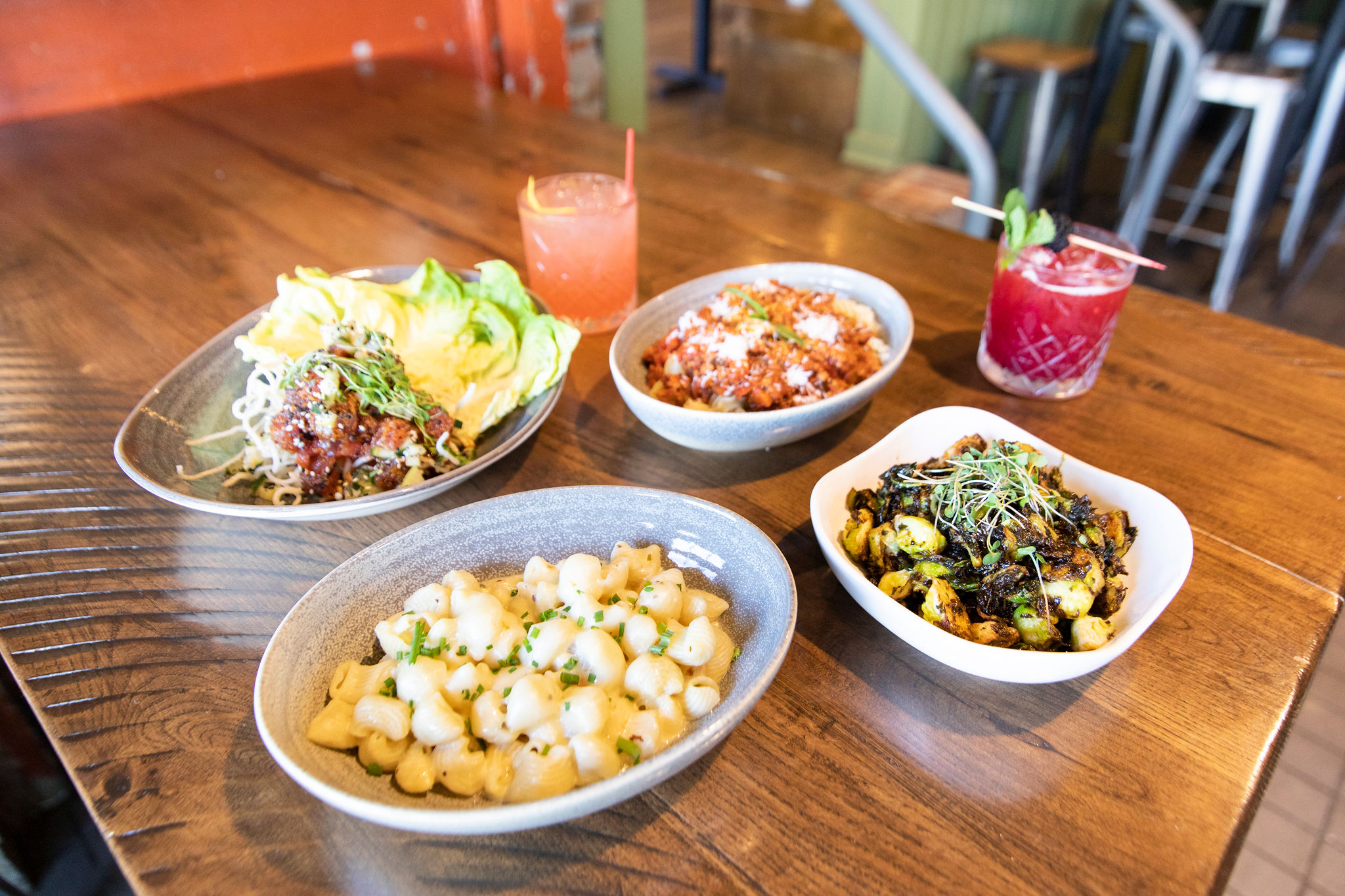 Chase says the opportunity to push the culinary envelope in a fun, neighborhood setting was what appealed to him about the post. Along with Beausoleil, he has worked at the Watermark Hotel, Doe's Eat Place, Reginelli's and Fuzzy's Tacos, after earning a degree in culinary arts from the Louisiana Culinary Institute and staging in New Orleans.
"The passion is what kind of drew me here," Chase says. "I'm really excited to add some fun dishes that could be considered approachable fine dining."
Dunn says the restaurant will also roll out more themed nights and special events, including a Galentine's Day special tonight, Feb. 9, that includes charcuterie, several cheeses, housemade mustard and half-priced wine carafes.
The restaurant is also planning to hold ticketed wine dinners that include a fixed price menu with wine pairings for each course. The first will be held in March. Visit theoverpassmerchant.com for more info.