---
A visit to Baton Rouge doesn't truly count unless you sample local cuisine—not even for the president.
When President Barack Obama made his first visit as commander-in-chief to the Capital City on Jan. 14, he called on a few tried-and-true eateries to give him the culinary tour of town. For the chefs of Louie's Cafe, Mason's Grill and Poor Boy Lloyd's, that Thursday is a day they'll never forget.
Louie's and Mason's catered breakfast for the president and his staff at McKinley High School with seafood omelets, biscuits and gravy, grits and more. Tragically, though, the president didn't get to taste a famous Bloody Mason before his town hall meeting.
Fred Taylor, owner of Poor Boy Lloyd's downtown, says Secret Service agents came into the restaurant just 20 minutes before the president's arrival to alert the restaurant of their guest. The agents briefed Taylor on what to do when the president arrived—introduce himself, show him how the ordering process works at the restaurant and take his order. As soon as Obama stepped into the restaurant, Secret Service agents locked the doors behind him.
"It really went pretty smooth," Taylor says. "For such short notice, it worked pretty good! We had about 10 Secret Service in the building, and they must have had about 30 of them on the outside."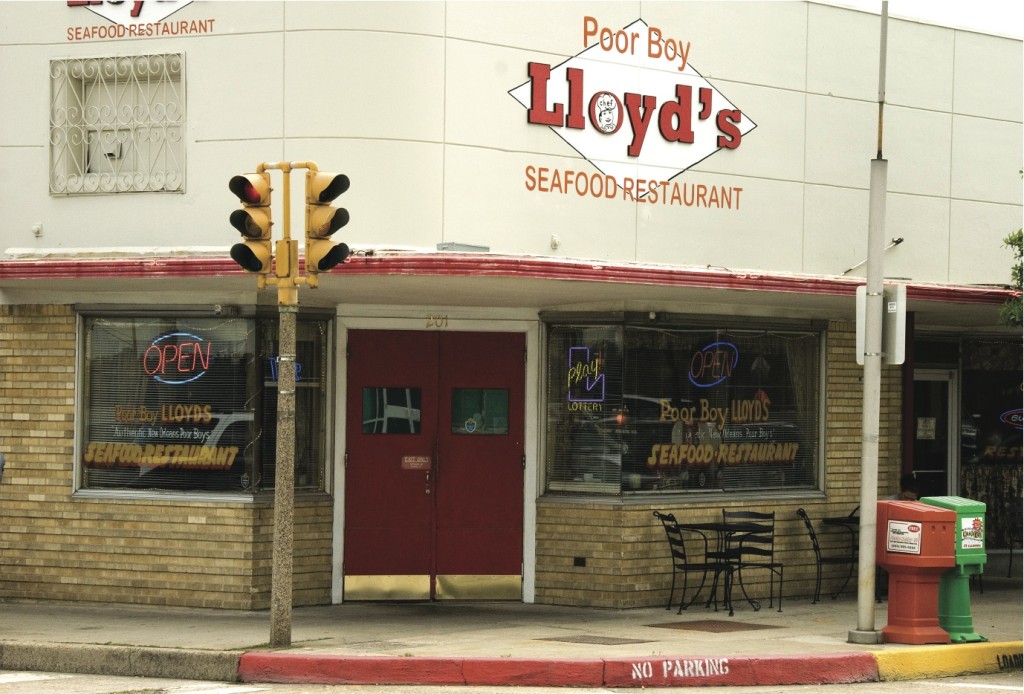 ---
Judging by his order, it sounds like Obama got the full Louisiana experience: two oyster po-boys, a shrimp po-boy, red beans and rice and boudin balls.
Though diners were allowed to stay in the restaurant, the Secret Service swept the room, asking for any guns and knives to be turned in and checking patrons at their tables with metal detectors. They were also instructed not to approach the president; instead, he made the rounds to each table to visit with diners personally. Taylor says that "about 50" photographers were briefly allowed in with cameras and microphones while Obama was inside.
Though Obama took his lunch to go, Taylor has only good memories of his brief encounter with the leader of the free world. Was he nervous when he heard Obama was coming?
"Well, yeah, you've got to be," Taylor says with a laugh. "He's one of the most important people in the world. It was nice. Whether you're a Democrat or anything else, it was just nice for him to come by. We appreciate him coming by."