---
From Magpie Cafe to Curbside Burgers, 2016 was an action-packed year for Baton Rouge's culinary scene. We're hoping 2017 brings just as many fresh flavors and exciting new faces, and we've already got a few on our radar in the coming months. Check out our list, and let us know what's on yours.
Kalurah Street Grill
The swanky new occupant of the iconic Chelsea's Cafe location, led by Kelley McCann of Galatoire's Bistro fame, is bringing seasonal, locally sourced dishes and crafted cocktails to the Perkins Overpass neighborhood. The restaurant hosted a New Year's Eve party as a preview event and plans to start serving dinner Friday, Jan. 6. Check out our First Look in this week's 225 Dine.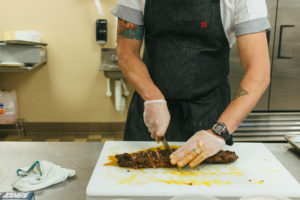 BRQ
With a December pop-up dinner under their belt, the BRQ team hopes to have their doors open to sling barbecue and seafood by spring. Keep an eye on their future location at 10423 Jefferson Highway around the corner from Louisiana Culinary Institute.