With nearly 30 locations in the greater New York area, Vivi Bubble Tea has established quite a presence in the Big Apple. Now, the franchise known for its large variety of bubble teas, milk teas, fruit teas and more is taking on the Red Stick, opening its first Louisiana location in Baton Rouge.
Nestled in the same shopping center at the corner of Florida and Sherwood Forest boulevards as the Asian Supermarket, this Taiwanese bubble tea shop's exterior is nothing out of the ordinary. But when you get inside and hear the buzz of customers excitedly ordering from a menu of more than 60 different teas, floats and slushes, you know you've stumbled upon something special.
The walls of the shop's interior are painted off-white and pastel pink with images of Vivi's icons—animated skeletons wearing crowns—a fitting staple of Vivi locations throughout the country. A few booths line the wall opposite the counter.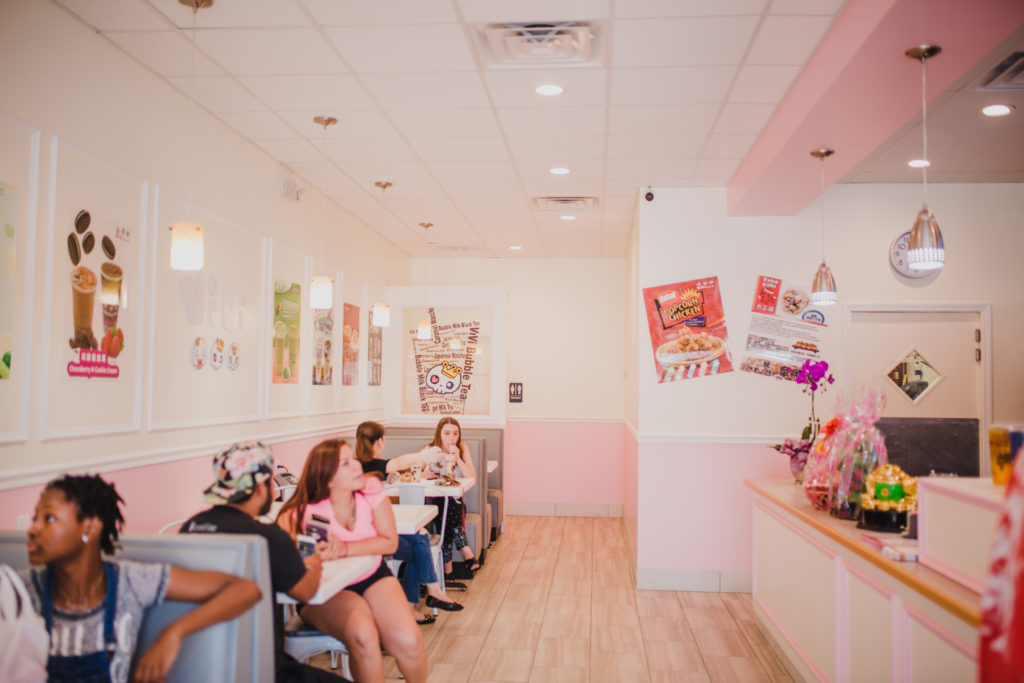 But it's the customers who really bring the place to life. The afternoon of our visit—only four days after its opening—the small shop has already seen its fair share of them. Customers have even driven in from New Orleans, according to owner Jack Chen. To celebrate its grand opening last Thursday, July 19, the shop offered a two-for-one drink special on select items.
While normal pricing began Monday, the rush doesn't seem to be dying down anytime soon. It's thanks in part to one non-tea item: popcorn chicken. Chen says since the shop opened, it has received more than 100 orders daily for the Asian-style fried chicken. The dark meat of the chicken is lined in a soft batter and seasoned with one of five options: pepper salt, spicy, garlic, curry or basil.
Other eats on the menu include barbecue sausage, fries and takoyaki—savory octopus balls fried to a crisp on the outside but fluffy on the inside. Pieces of octopus and onion protruding from the batter broke up the monotony of the fried dough texture.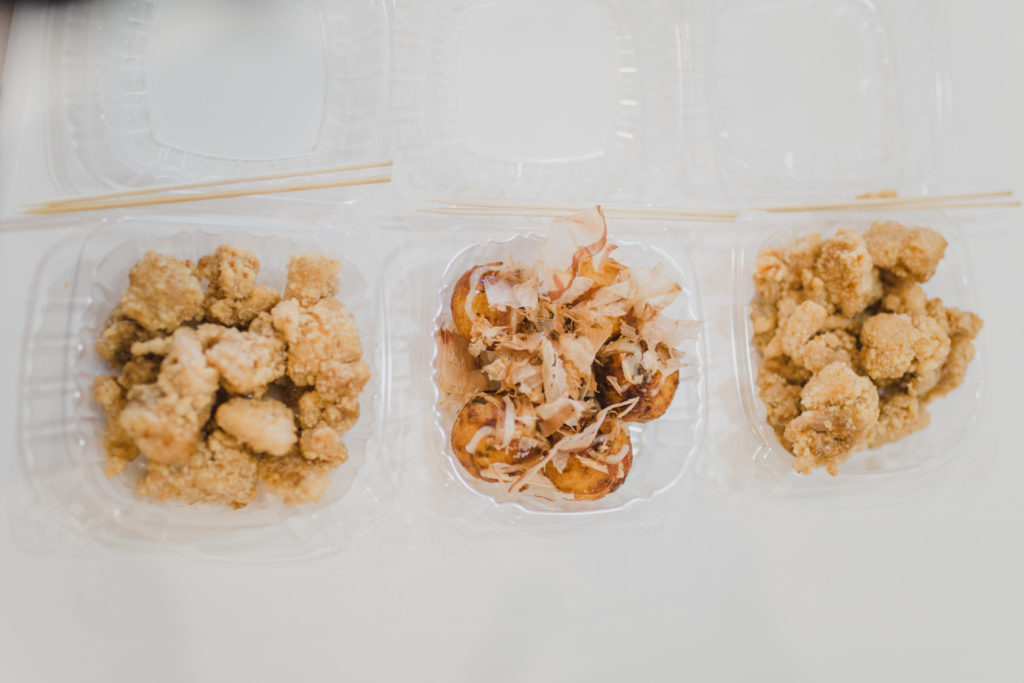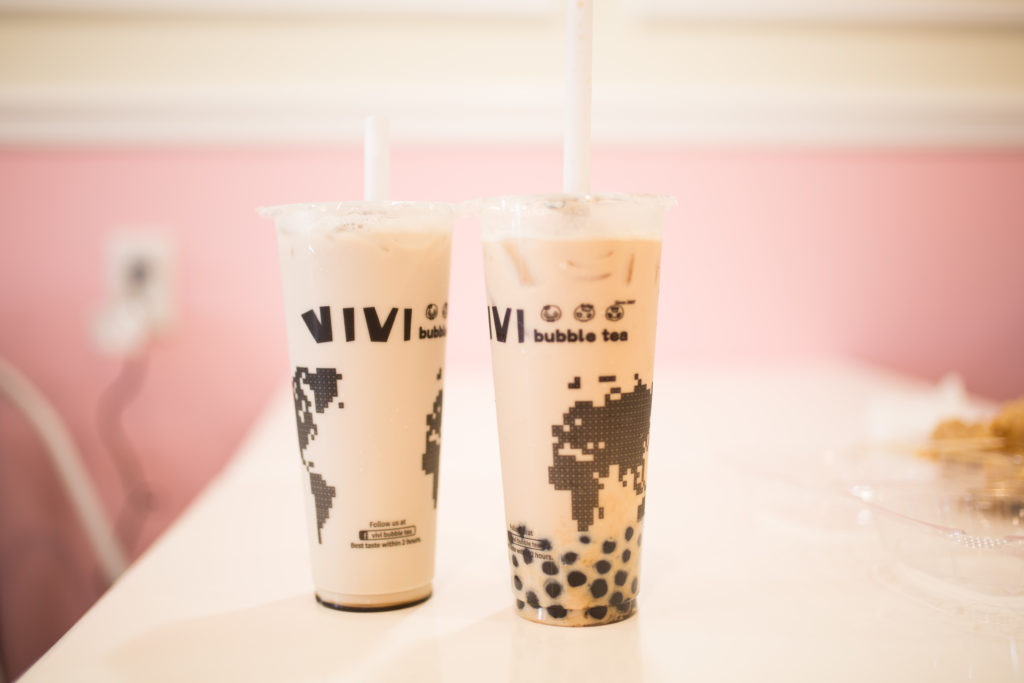 As for the teas, those who aren't so familiar with the boba tea world might want to order the 3Q Milk Tea, the shop's most popular. It's a milk tea complete with tapioca, pudding and herb jelly. We tried the brown sugar latte, a smooth and creamy blend that called to mind the flavors of a salted caramel candy.
Chen says they hope to open a location in New Orleans in the future and eventually establish a footprint in all 50 states.
Vivi Bubble Tea is at 11230 Florida Blvd. To place a phone order, call 225-478-9237.