Looking for a calm escape during your lunch hour? Look no further. Inside yoga studio Yoga Bliss, yogis and locals can keep on that healthy trend with plant-based dishes at the new vegan cafe and lounge Sukha Cafe.
In the cafe, light streams in from large paned windows, and the smell of burning Nag Champa incense fills the room. Entering the space, there's a quietness that instantly puts you at ease. This is what the Yoga Bliss owner Kim Matsko imagined when creating Sukha Cafe.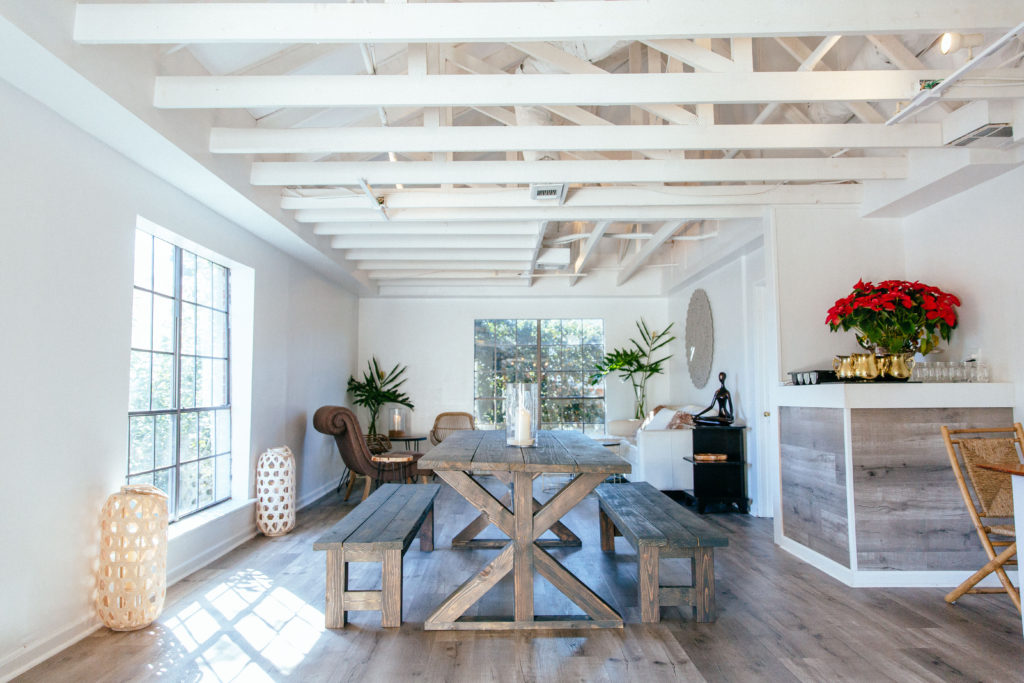 After expanding the studio across the second floor of the Kenilworth Plaza building in January, Matsko opened Sukha Cafe in October. She aims to provide the students with a space to relax before and after classes and offer more plant-based food options to the city.
To help bring her vision to life, Matsko brought on former head chef at MJ's Cafe, Chef Domini Bradford. Together, the two created a vegan-friendly opening menu with salads, soups, paninis, smoothies, desserts, vegan burgers, coffee and tea.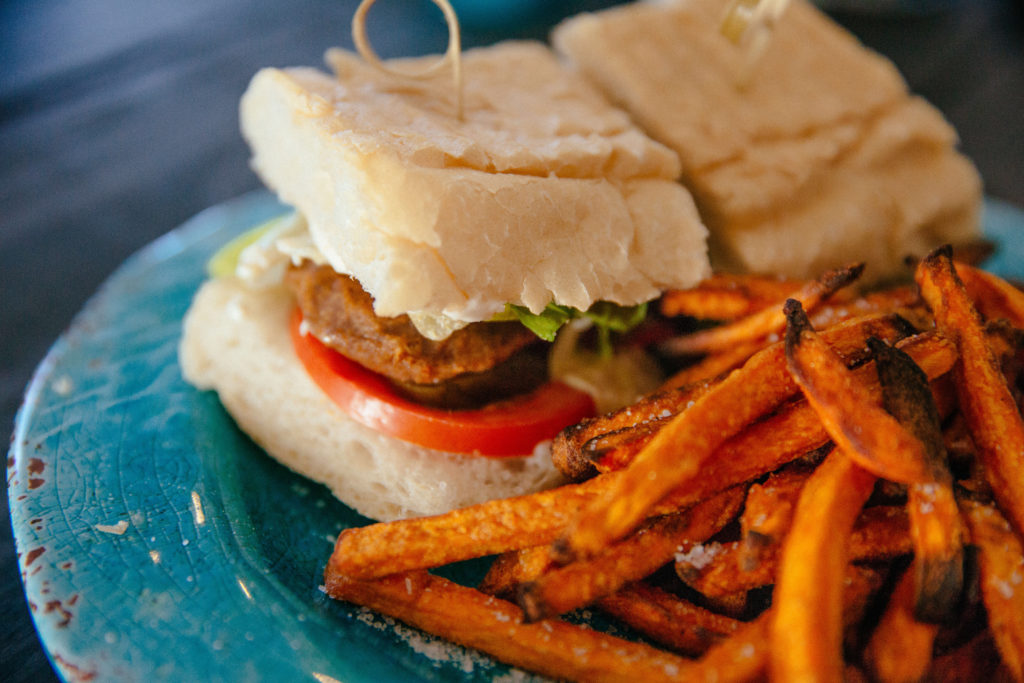 Matsko says a friend always told her to "eat six days a week for your body and one day for your soul."
"Here you can do both at the same time," Matsko says.
Each item on the menu was chosen intentionally, she says. Dishes like Kim's Kale Salad are packed with vitamins and nutrients from the kale and a dusting of nutritional yeast. They use special cooking methods like an air fryer instead of a deep fryer and process all their water through an ionizer machine to make it more alkaline.
Contrary to popular belief about vegan food being flavorless, the roasted beet reuben panini offers a burst of flavor. In between the slices of toasted whole grain bread are sliced beets, Cultured Guru kimchi, Russian dressing and dairy-free Chao cheese.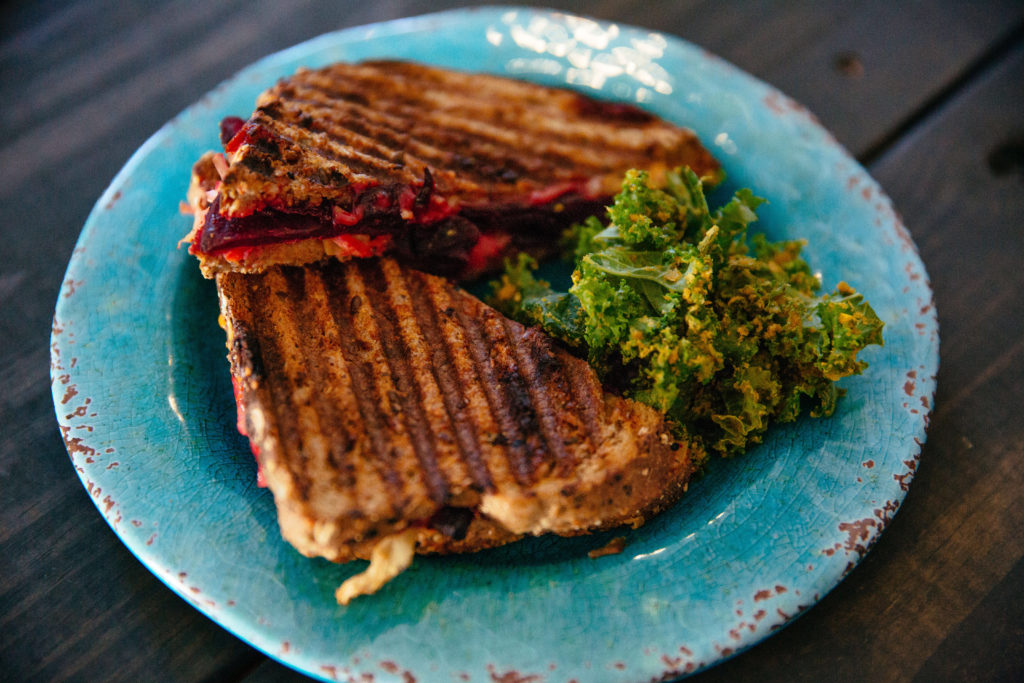 The sweet potato soup also features carrot and ginger, topped with cashew sour cream and cayenne, making it a winter must-have. The creamy soup has just the right amount of sweetness with a subtle kick of spice to keep you warm.
In the next year, Matsko has plans for more changes. In the cafe, she plans to arrange the furniture to create a long communal table with more seating. She also plans to offer daily specials and add more dishes to the menu. Outside, she plans to revamp the Yoga Bliss balcony as a French Quarter-inspired outdoor seating area where Sukha customers can also eat.
Sukha Cafe is inside Yoga Bliss at 7384 Highland Road. The December hours are Monday-Friday, 10 a.m.-2 p.m. and Saturday from 9 a.m.-5 p.m. Cafe hours are subject to change in 2019.