Dec. 25 is a doubly special day in our family because it also happens to be our mother's birthday. One of her favorite ways to celebrate is to make a milk punch on Christmas Day. It's a quintessential beverage to serve at brunch in New Orleans, which is perhaps why our mother is a fan. It is similar to eggnog but not as heavy and much easier to make. We thought milk punch would be the perfect complement to this Christmas breakfast menu.
Servings: 1
2 ounces bourbon
1 sugar cube or ½ teaspoon superfine sugar
4 ounces whole milk
½ teaspoon pure vanilla extract
Dash fresh grated nutmeg
Fill a cocktail shaker with ice.
Pour in the bourbon, sugar, milk and vanilla. Shake vigorously until well chilled.
Strain into a highball glass and sprinkle with a dash of fresh nutmeg.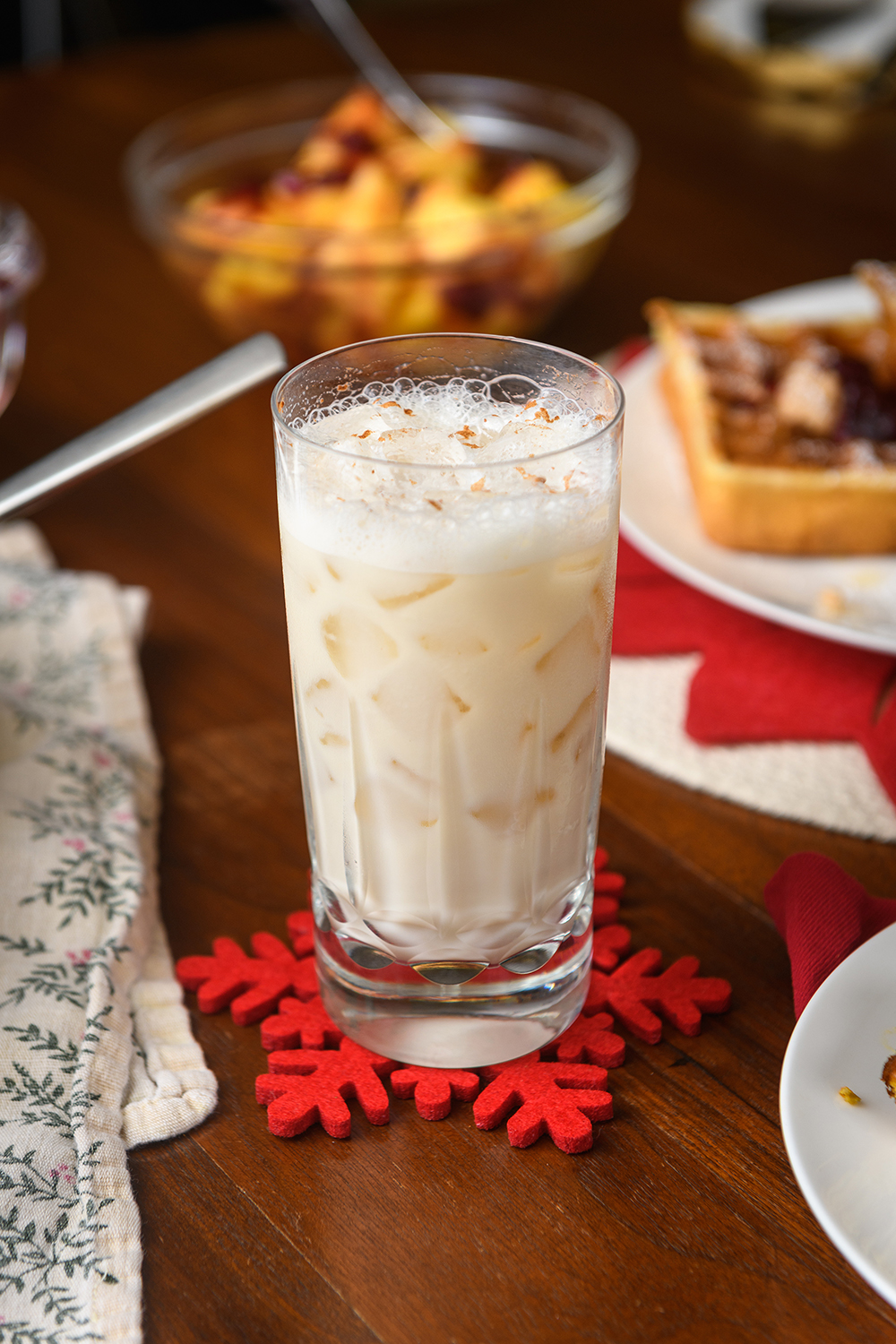 ---
This article was originally published in the December 2021 issue of 225 magazine.