Avec tous means "with all." These two words summarize Lance and Christy Faucheux's mission to make delicious food for everyone, those with food allergies and intolerances included. The Faucheuxs launched Avec Tous Spice Company in August 2017 with a full-flavored spice blend. The husband and wife have since teamed up with friend and FreshJunkie owner Pat Fellows to launch a meal prep service, Avec Tous Provisions.
In the FreshJunkie kitchen at Main Street Market, Avec Tous Provisions cooks up paleo and primal meals that are free of gluten, dairy, soy and refined sugar. But, being true to its name, Avec Tous Provisions is not just for people who follow a certain diet—it's for all.
The Faucheuxs started an under-the-radar meal prep service in October 2017, with a local business executive and the LSU women's basketball team as their first clients. Eager to expand their business, they approached Fellows about collaborating. He was quick to agree.
"It's difficult in the food industry to find people who are passionate about being healthy," Fellows says. "I didn't want to just be partnered with anybody. It was a no-brainer for me."
Fellows had wanted to bring premade meals to the new Southdowns FreshJunkie from the start. Premade meals could also supplement FreshJunkie's salad subscription service.
Lance and Christy's commitment to nutritious ingredients and balanced meals sealed the deal. "They're also about living a healthy lifestyle. For us, it's more than just cooking food and serving it," Fellows adds.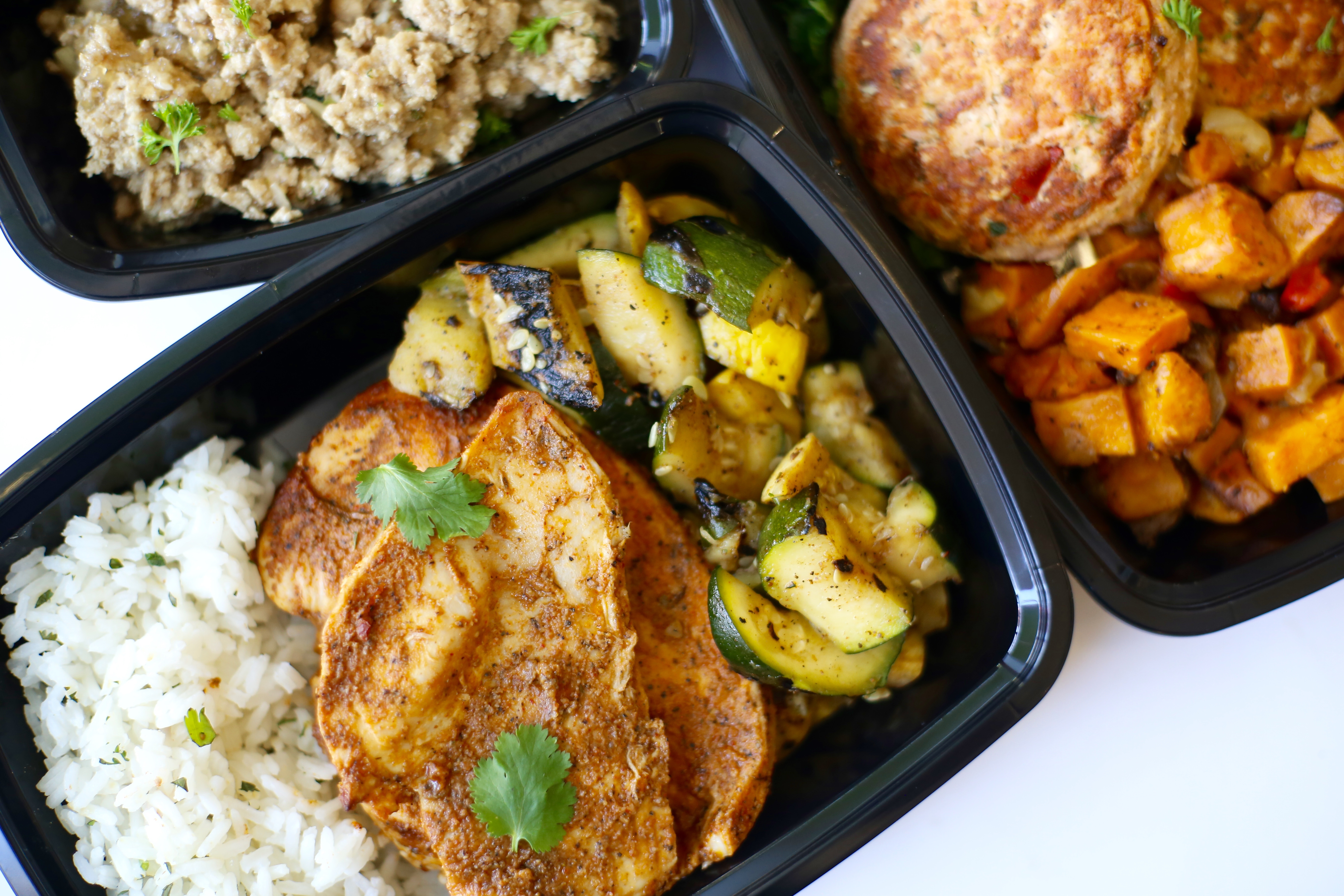 For Christy, collaborating with Fellows made sense. She worked for him after high school and has remained friends with him. But Fellows also brought years of meal prep experience to the table. He launched his first (ahead-of-its-time) meal prep service in Baton Rouge in 2000.
Though national and local meal prep services have become popular, the Faucheuxs knew their product would be different. For one, the meals come pre-cooked. Heating precooked food in the microwave or oven, rather than preparing uncooked ingredients, saves customers valuable time.
Their top-notch ingredients are another selling point.
"Some other companies in town are offering meal prep, but they're not doing what we do. We're using quality oils. We're using organic vegetables. We're buying local meats—at least 50 percent of meats we're buying are local," Christy says. "And we're cooking delicious food."
Avec Tous Provisions releases a new menu each Tuesday and accepts orders through Thursdays. Customers can order three or more meals to be picked up at FreshJunkie on Perkins Road or Geaux Crossfit on Harrells Ferry Road. Those who spend at least $50 can have meals delivered to their homes for no extra charge. Those who want to get some greens in can order FreshJunkie salads to be picked up or delivered.
Home cooking, Cajun and Creole dishes and Asian-inspired meals all appear on the ever-rotating menu. The Faucheuxs hope to prove that health food does not have to be plain.
"We have people eat at our house all the time. They don't think, 'Wow, this is really good health food.' They just think, 'This is really good food.' And it happens to be good for you," Lance says.
Lance, who has Celiac Disease, committed to cutting more than gluten from his diet after witnessing his father have a heart attack and multiple bypass surgeries. Christy says she feels better when she eats a clean diet. Finding it difficult to eat out in Baton Rouge and not knowing what restaurants are adding to food, Christy saw the need for meals made without hidden ingredients.
Avec Tous Provisions aims to meet that need. But these meals hold their own because of what goes into them—not what has been left out.
"It's just delicious food made with great ingredients but with lots of love," Christy says. "That's it."
Find Avec Tous Provisions on Facebook and Instagram. Sign up to get a menu sent to your inbox each week here.