---
About 60,000 guests visit The Myrtles Plantation in St. Francisville each year, largely for two reasons: to experience its significance as a pre-Civil War site, and to take in its spooky vibe.
But now its owner wants food to be just as much a reason to visit.
Next month, The Myrtles plans to launch its new open-hearth farm-to-table eatery.
Restaurant 1796, named for the year The Myrtles is thought to have been built, is the brainchild of owner Morgan Moss, who took over leadership of the attraction four years ago from his parents, John and Teeta Moss.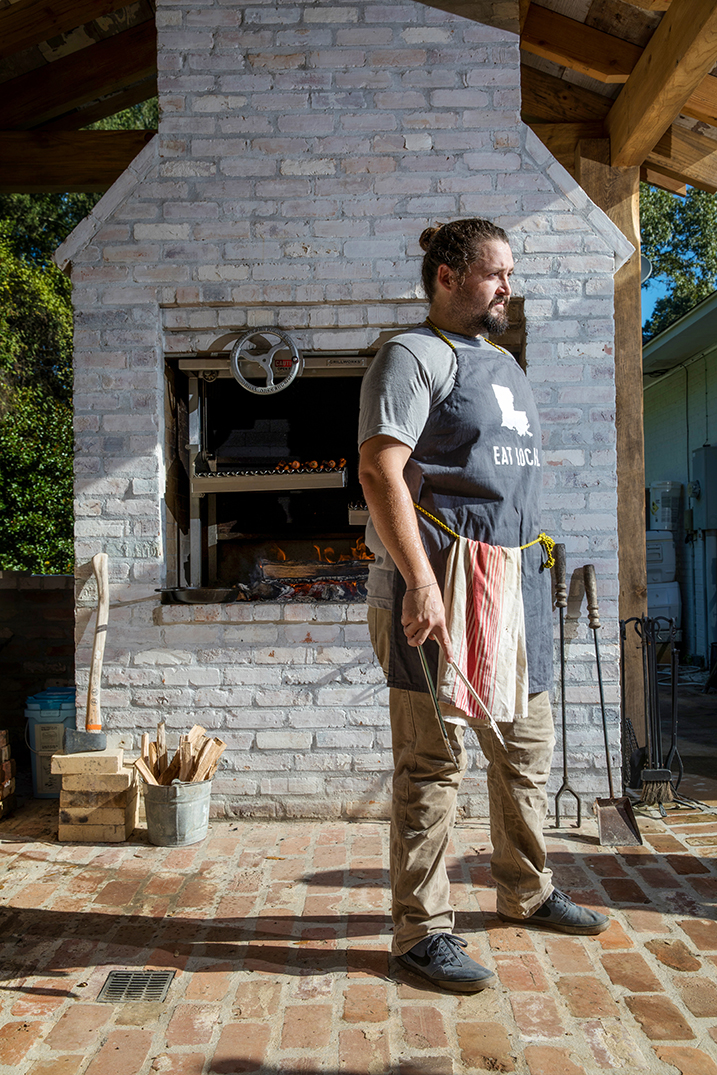 An unexpected opportunity presented itself in spring 2017 when The Myrtles' existing restaurant—called the Carriage House and run by an outside group—caught fire and burned beyond repair. The Moss family decided to invest in a new restaurant and broke ground later that year. The project includes a modern, Acadian-style restaurant, six additional guest rooms, a courtyard and a nine-acre kitchen garden to be located on the grounds.
"In the past, the restaurant was only taking care of people who happened to be on the property already," Moss says. "We believed our restaurant should have its own identity."
Restaurant 1796's executive chef Ben Lewis was born in Woodville, Mississippi, and also spent several years working in restaurants in the U.S. Virgin Islands. He's been leading the menu development, emphasizing wood-fired, seasonal cuisine cooked over an eight-and-a-half-foot hearth in full view of diners. It's fueled by hardwood harvested from The Myrtles' sprawling grounds.
The concept was inspired by other open-hearth fine dining establishments across the country, including King + Duke in Atlanta, Fore Street in Portland, Maine, and El Che Bar in Chicago. Moss and Lewis visited several such restaurants to learn as much as they could about open-hearth cooking's specific upsides and challenges.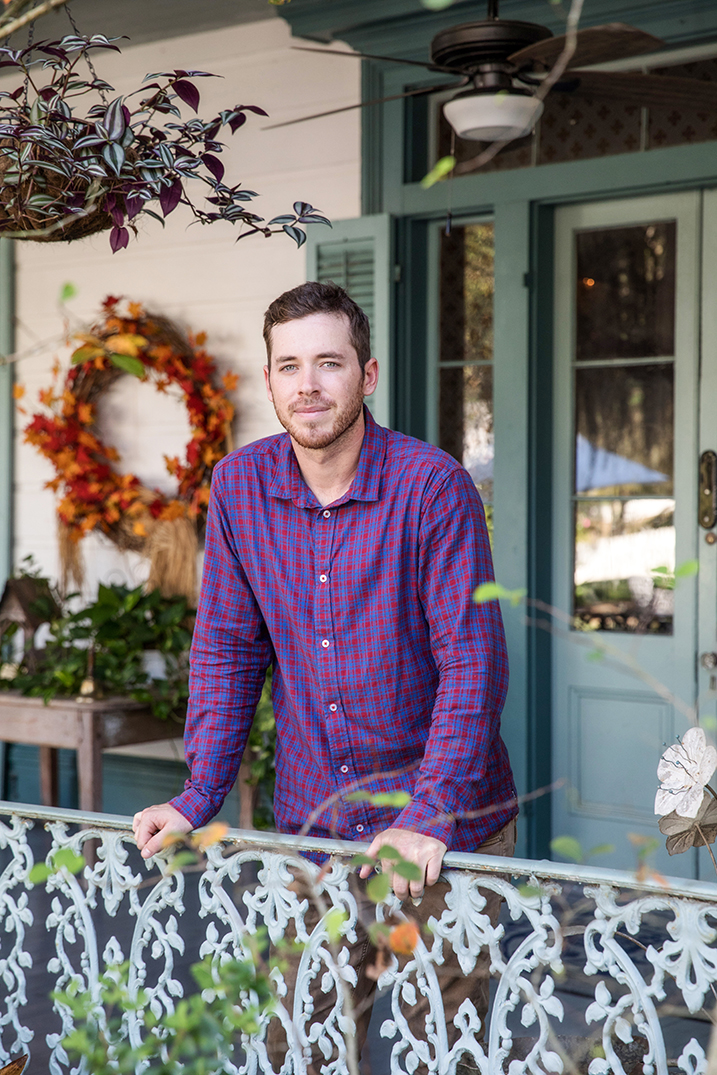 "We felt like open-hearth cooking was exactly what we needed to be doing. It complements our historical roots," Moss says. "I don't think you can get more primal than cooking over a wood fire, but it also feels modern and innovative because there's just not a lot of it going on in Louisiana."
The menu will feature all sorts of proteins and vegetables cooked in the hearth, which includes different areas for grilling, roasting and braising.
"We want the menu to be modern Southern, but also accessible," Lewis says. "We're going for great ingredients prepared simply."
Also underway is the development of gardens and grounds to support an agri-tourism visitors' experience.
Moss and his team have built an outdoor smokehouse for cold and hot smoking, and they're creating a walking trail through what will eventually become an orchard and produce farm. Moss is looking for a partner to take over the farming part of the operation, which would include supplying the restaurant with fresh fruits, vegetables and herbs, but also having the opportunity to sell surplus produce in farmers markets or other venues.
"We see this as being a real win-win," Moss says. "We can have access to great produce, and our partner farmer can ride the marketing wave of what we're doing here. Most importantly, our guests will really be having another fun, interactive thing to do on the property."
For more information about the opening date and reservations, visit myrtlesplantation.com.
---
This article was originally published in the November 2018 issue of 225 Magazine.