---
Looking for an alternative to the expected meat, cheese and salsa taco? Why not try the vegetarian side of the menu? Baton Rouge restaurants are serving up meatless options crafted with uniquely prepared vegetables, spices and salsas. Here's a few spots to try veggie-forward tacos.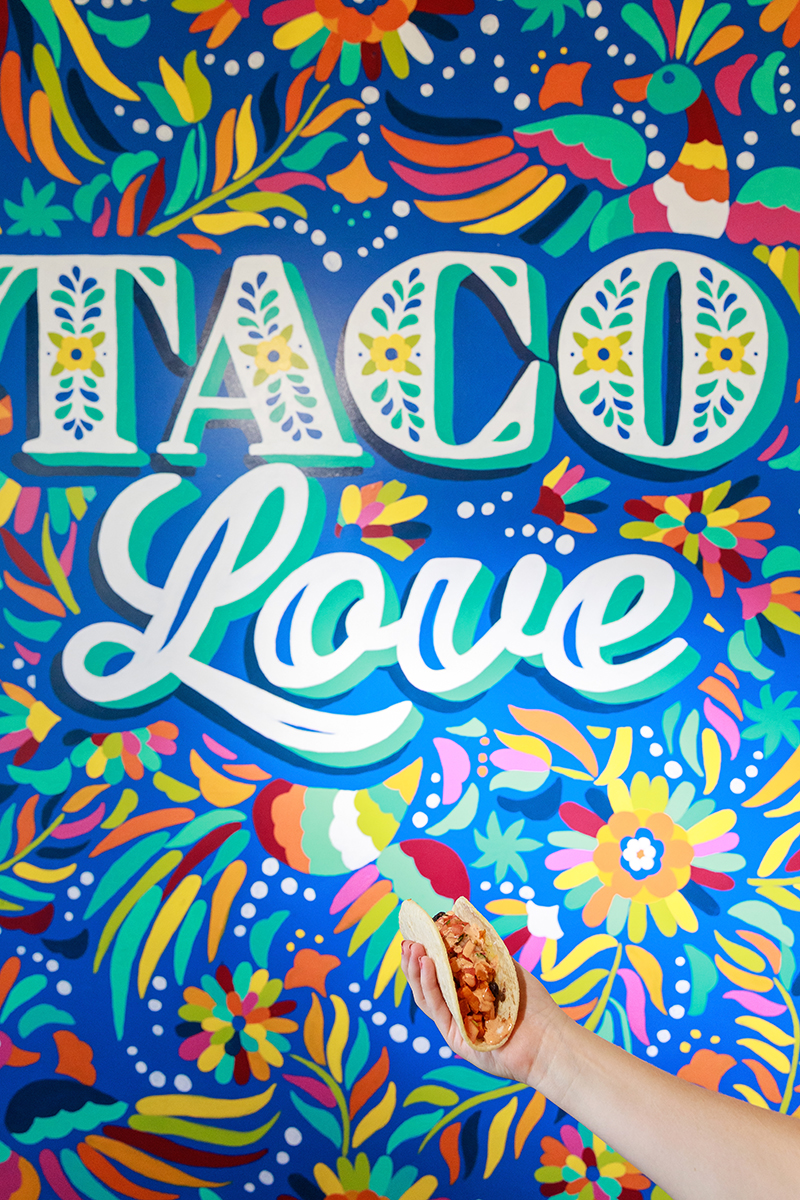 Blue Corn Modern Mexican
In this industrial space, contemporary style meets traditional techniques. Executive Chef Carlos Salazar's taco menu includes the Rajas Taco, made with sautéed poblano peppers, onions, corn, queso fresco and Mexican cream. Or, get fun(gi) with the Mushrooms Taco, made with sautéed mushrooms, onions, bell pepper and garlic topped with queso fresco. bluecornrestaurant.com
---
Rock Paper Taco
This taqueria is anything but traditional. The diverse menu creates mouthwatering flavor combinations and doesn't disappoint its vegetarian patrons. The Peace taco includes portobello mushrooms prepared two ways—fried and grilled. It's dressed with red cabbage, fried jalapeños, sliced avocado and cilantro. Don't forget to take a look at the restaurant's cocktail menu. rockpapertaco.com 
---
Mestizo Louisiana Méxican Cuisine
Known for its healthy menu options, head to Mestizo for its vegetarian taco plate, with one fried avocado taco, one sautéed portobello mushroom and one roasted carrot with a side of tomatillo sauce. They're each dressed with slaw, pico and cotija cheese on your choice of corn, wheat, flour tortillas or lettuce wraps. mestizorestaurant.com
---
Gov't Taco
Gov't Taco's vegetarian tacos are just as tongue-in-cheek and interesting as the rest of the menu. The Vegetation Proclamation combines Louisiana and Mexican flavors with fried red potatoes, red beans and rice purée, grilled onions, cotija cheese and pickled jalapeños. Or try the Magna Carrot, built with cane-glazed carrots, black bean purée, goat cheese, chimichurri and pepitas. govttaco.com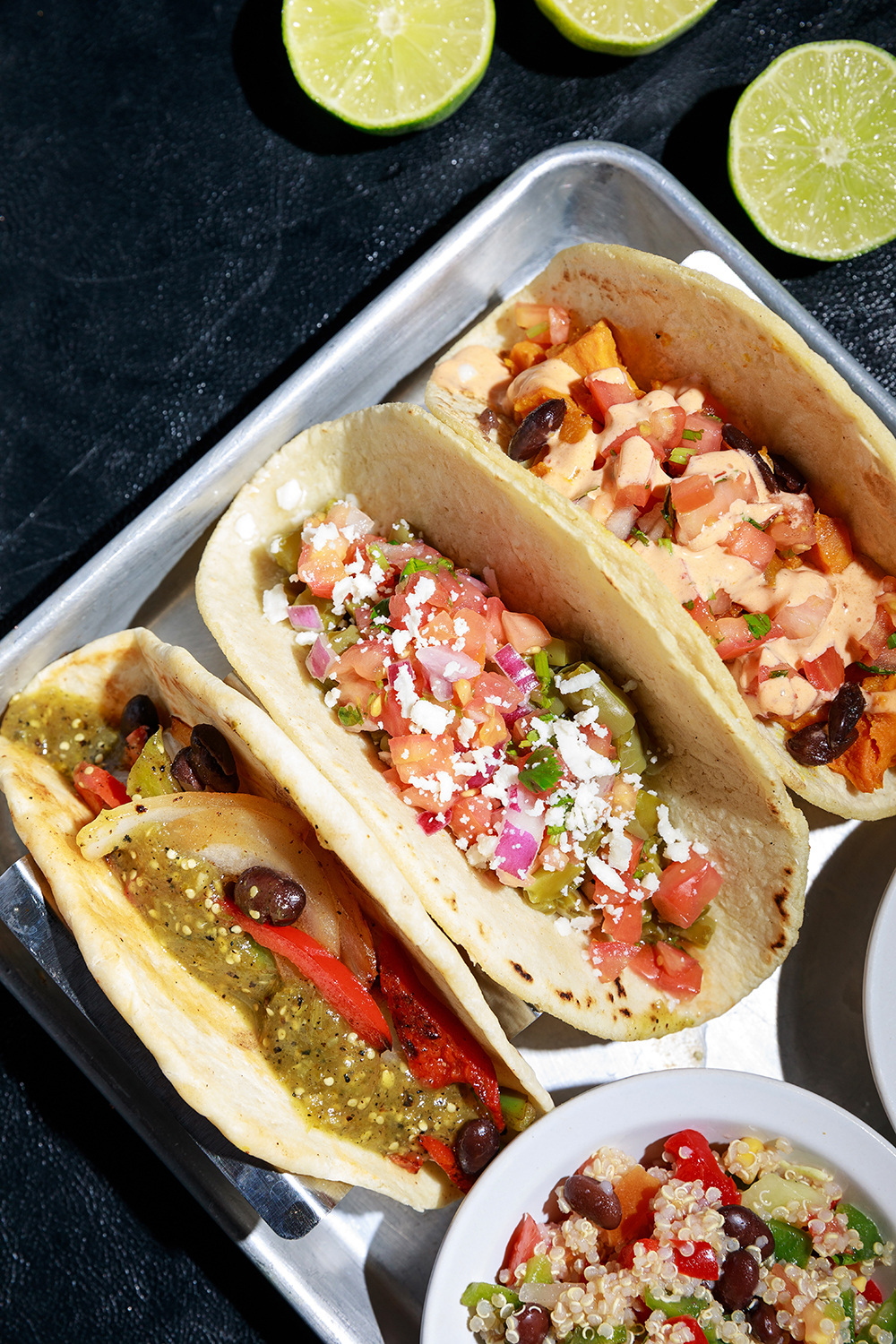 JoVi's Tacos
Served on house-made tortillas, the vegetarian tacos (pictured above) at Jovi's span the gamut from out-of-the-box to traditional. The Camote Taco pairs roasted sweet potatoes with black beans, pico and chipotle sauce. The Nopales Taco showcases prickly pear with pico and queso fresco. jovistacos.com
---
Modesto Taco Tequila Whiskey
This indoor-outdoor spot dresses its house-made corn tortillas with classic Mexican ingredients. Try the Fried Avocado, made with buttermilk-battered avo, black bean purée, shaved cabbage, pico and chile verde. eatmodesto.com  
---
This article was originally published in theNovember 2022 issue of 225 magazine.