This drink is a festive version of my favorite brunch cocktail, the Red Rooster. I love the blend of orange juice and cranberry juice with a splash of good vodka. It's a refreshing beverage that's nice to sip on at brunch. To make this purple-tinted cocktail perfect for an LSU tailgate, I used fresh blood orange juice and cranberry-grape juice in place of regular orange juice and cranberry juice. Since the blood orange juice tends to be a bit more tart, the sweetness of the grape-cranberry juice blend helps to add the right amount of sweetness.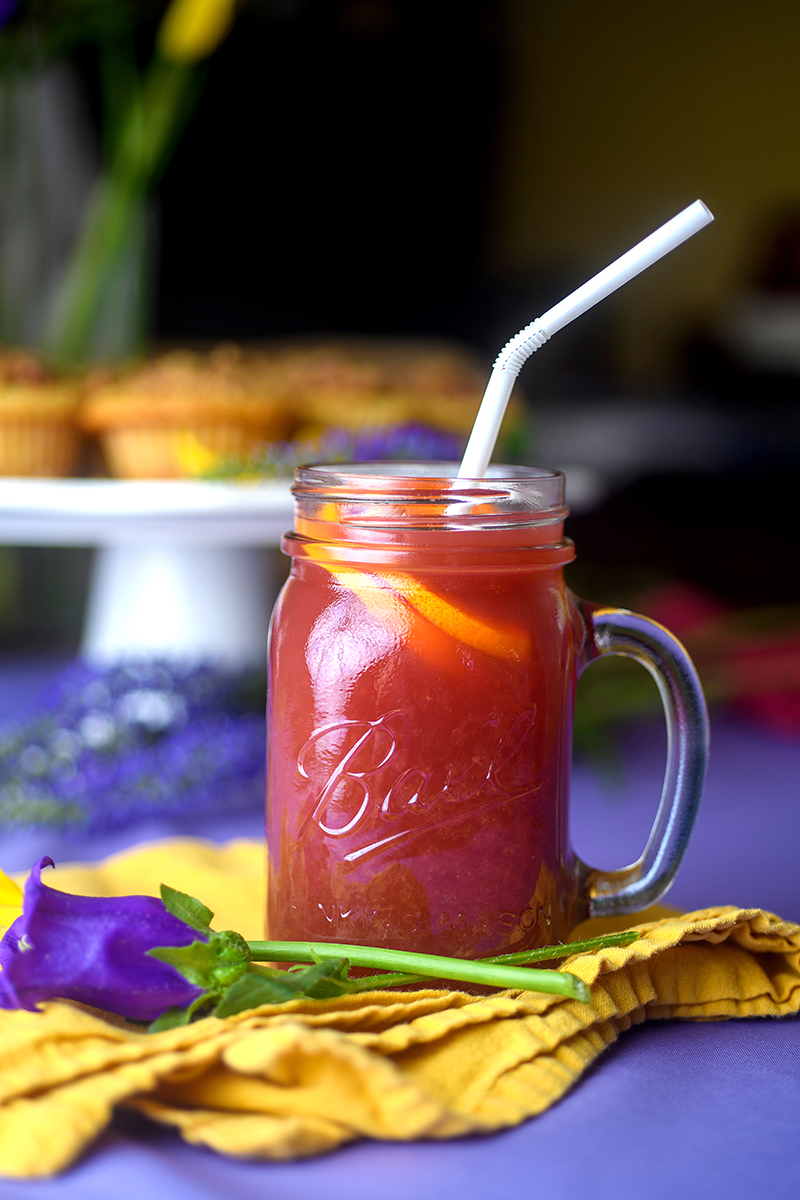 Serves 8
4 cups (32 ounces) cranberry-grape juice
2 cups (16 ounces) fresh-squeezed blood orange juice (regular orange juice works, too)
2 cups (16 ounces) vodka
In a 2-quart pitcher, combine the cranberry-grape juice and blood orange juice.
Pour in the vodka and chill for several hours.
Serve chilled cocktails over ice. 
---
This article was originally published in the September 2023 issue of 225 magazine.
Recipes by Tracey Koch and Maggie Koch.