Drive around Baton Rouge, and you'll spot them. Three CAVA locations have popped up so far in 2023, with a fourth under construction on the corner of Highland and Lee. In 2018, the CAVA Group acquired Zoës Kitchen and began rebranding locations into CAVA, a Mediterranean-inspired quick service eatery with build-your-own bowls.
While CAVA is having recent nationwide success, the concept of letting customers play chef and customize their meals is nothing new. Here are eight fast-casual restaurants in Baton Rouge that are making exactly what you want. What's your favorite bowl spot in the Capital Region? Tell us at [email protected].
---
8 build-your-own bowl restaurants in Baton Rouge
---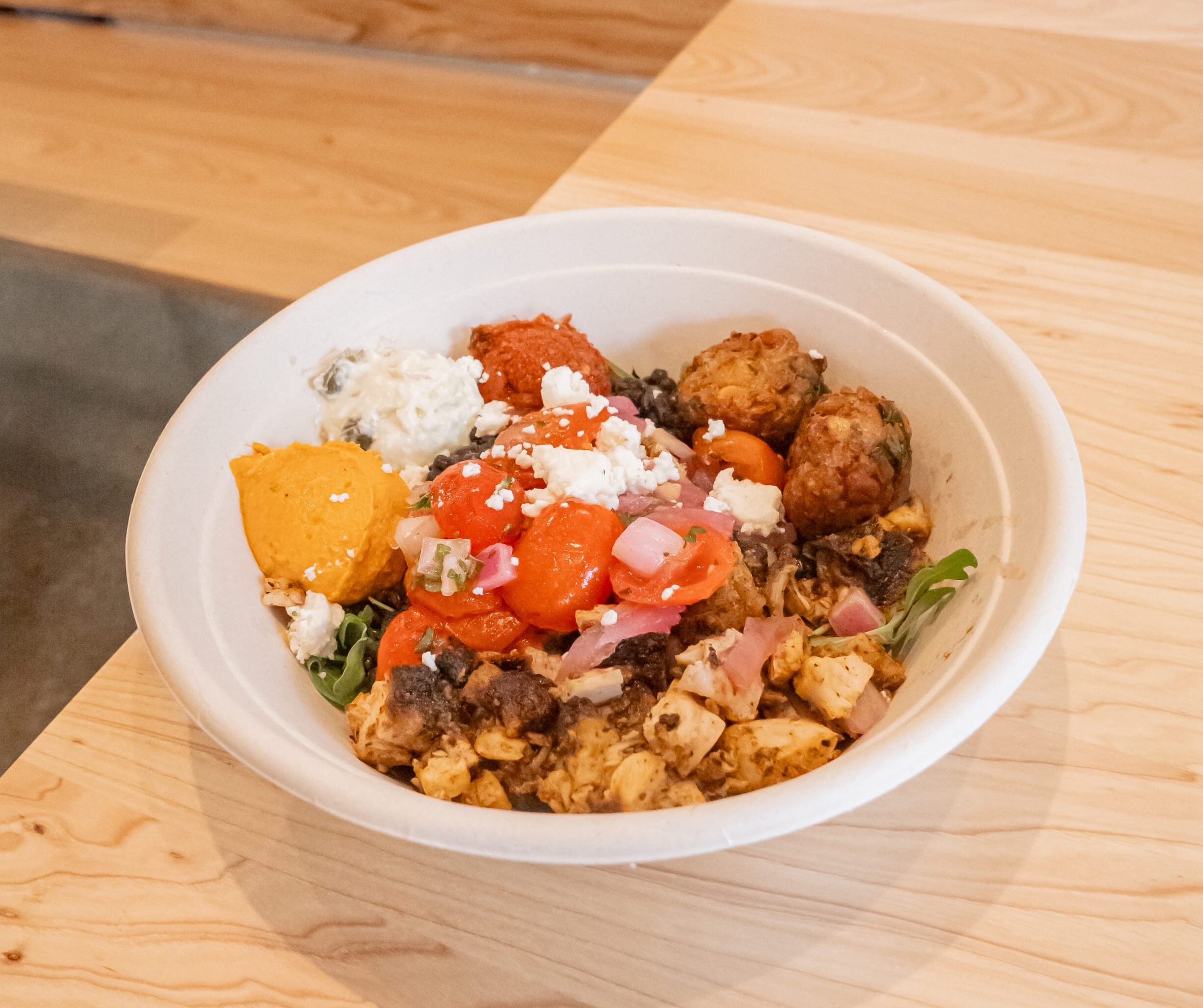 CAVA
This newcomer has quickly taken over, with multiple locations around Baton Rouge. With bold Mediterranean-inspired flavors like tahini caesar dressing, harissa honey chicken and CAVA's famous Crazy Feta, it's no wonder why. CAVA's salad and grain bowls are highly customizable, with the option to mix and match bases and proteins at no additional cost. CAVA is also known for its app, which allows customers to earn points and order exclusive celebrity-curated specials.
Everbowl
Everbowl in the Village at Willow Grove serves "craft superfood" in the form of its signature bowls and "whatever bowls," as in bowls with whatever you want. With ingredients like Blue Majik (a base made with blue spirulina) and Everbowl's signature "everoats," there are plenty of healthy and unique options to try.
Express Bowl
It's in the name. This quick hibachi bowl restaurant on Ben Hur Road offers a choice of protein, including seafood like scallops and calamari, served on noodles or rice with various toppings, which isn't complete without a side of Express Bowl's Yum Yum sauce.
The Salad Station
The Salad Station, with locations on Coursey Boulevard, Perkins Road, Laurel Street and Corporate Boulevard, uses local fresh produce to create the perfect salad—defined by diners, of course. Choose the greens, toppings and dressing, and pay by the pound.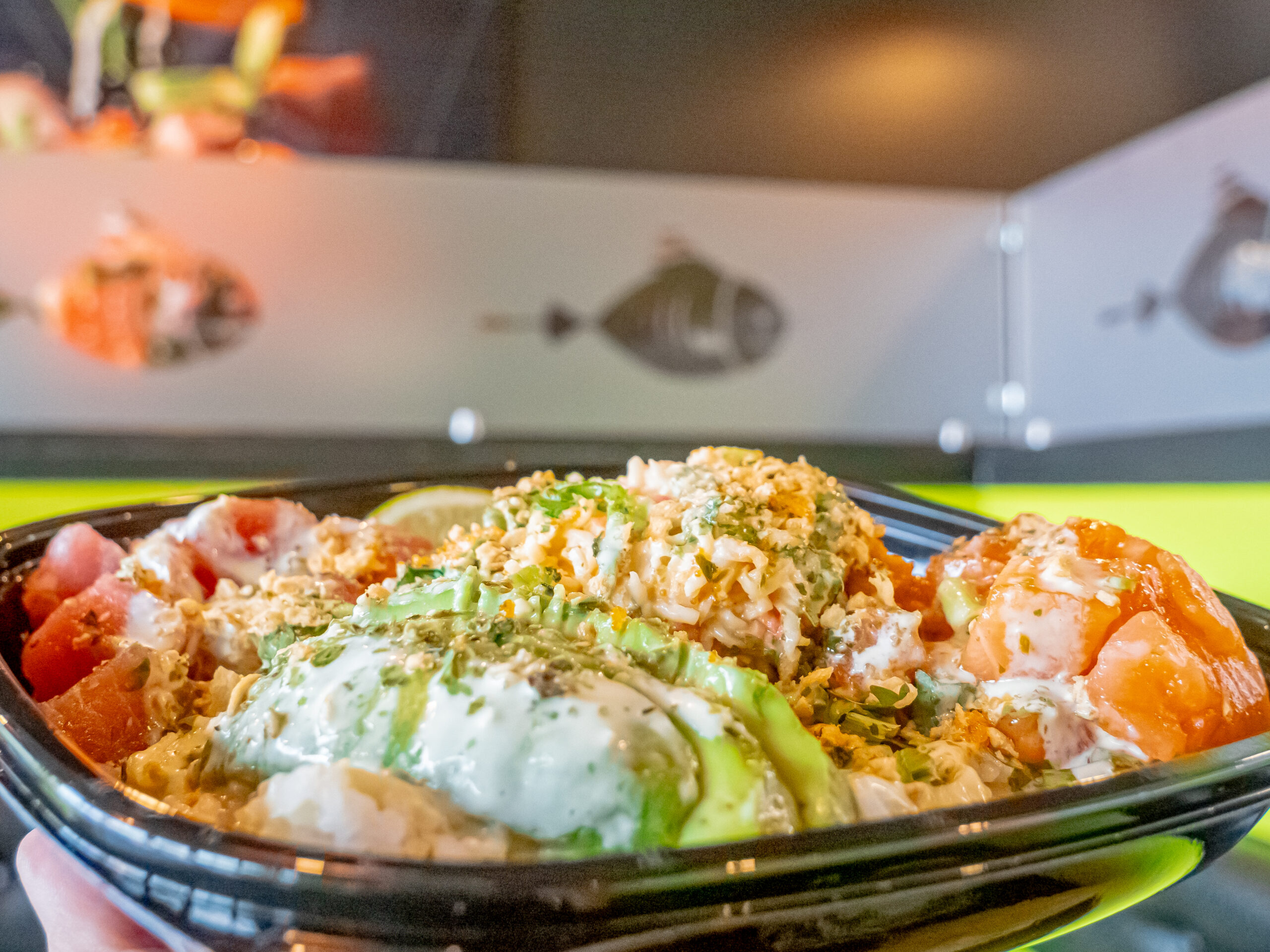 Finbomb Sushi
At Arlington Creek Center, Finbomb allows diners to customize Hawaiian, Japanese and Mexican-inspired poke bowls. These bowls, filled with proteins like tempura shrimp or raw ahi tuna and served over greens or rice with a choice of toppings and sauces, are a big hit with LSU students.
Southfin
For fast-casual poke a little further from LSU's campus, Southfin has two Baton Rouge locations with Southern-influenced, Hawaiian-inspired poke: one on Perkins Road and another on Siegen Lane. Southfin offers gluten-free noodles and zucchini noodles as a base in addition to rice and greens.
Playa Bowls
At Playa Bowls, another Arlington Creek Center spot, customers can create their own predominantly plant-based bowls from nine bases, including acai, pitaya, coconut and chia pudding. Pair a bowl with one of Playa Bowls' specialty cold brews or juices.
Izzo's Illegal Burritos
A local favorite, Izzo's opened in 2001 near the south gate of LSU, where it still has a location today, in addition to locations at City Square, Citiplace and Bluebonnet Blvd. While it might be known for its large "roll-your-own" burritos, Izzo's also serves customizable burritos in a bowl.