---
They've stood the test of time, but they've also evolved with the times. Baton Rouge's oldest restaurants have stayed around for a reason. All are iconic in one way or another, from hole-in-the-wall joints, to stands and shacks, to intimate, low-lit spaces. The families who run them are often just as beloved as the food they serve. Now, we're looking back on the origin stories of several local fixtures. Because even in a rapidly growing food scene, there's nothing quite like an original.
Did we forget a restaurant that's been around 50-plus years? Tell us in the comments section below.
---
THE CHICKEN SHACK, 1935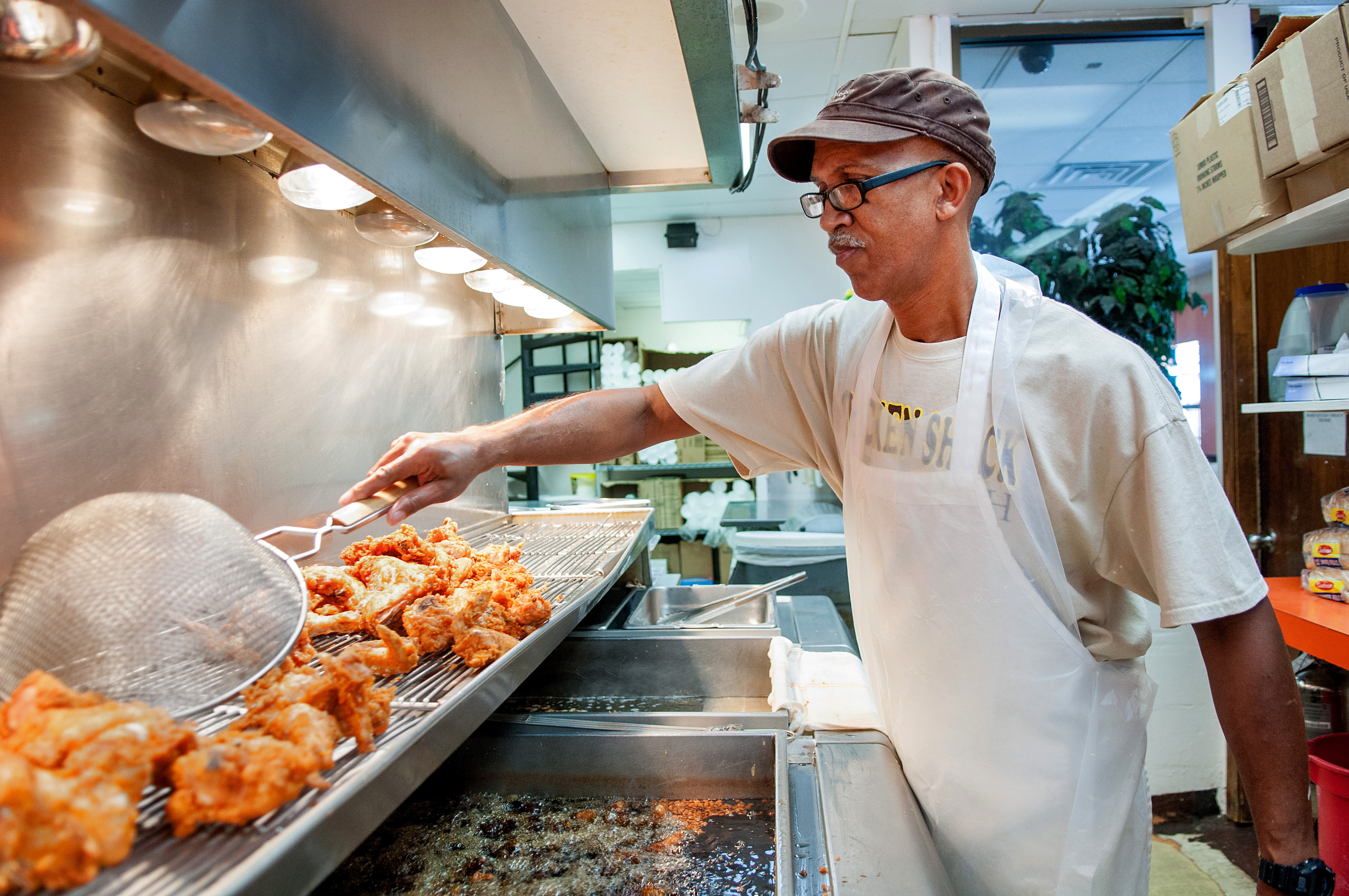 As the oldest continually operating local eatery, The Chicken Shack has been around the block a time or two. The shack's thick, one-of-a-kind fried chicken batter speaks for itself. Originally established as an ice cream parlor, the shop took on its current model when Thomas H. Delpit took over in 1935. Delpit's son, Joe, later was put in charge of the family business when he turned 18, and the company has since opened two more locations in addition to the original on Acadian Thruway. The Chicken Shack is still run by the Delpit family, with Joe's sons Derrick and Tommy, as well as his granddaughter, Jhaune, leading the company in executive positions. chickenshack.org
---
LOUIE'S CAFE, 1941
The 24-hour diner at LSU's historic North Gates is a collegiate institution. It's beloved by students and alumni for its '50s atmosphere and greasy, filling fare, like the cheesy hashbrowns or homemade chocolate chip pancakes. The cafe was established by Louie Sisk in 1941 on Chimes Street, where he ran it for 36 years. When Sisk died in 1977, Jimmy Wetherford Jr. purchased the business and moved it to an expanded location close by on West State Street in 1986. The diner moved to its present-day location at 3322 Lake St. in 2014. louiescafe.org
---
PASTIME RESTAURANT, 1945
The small brick building on Nicholson Drive near downtown is inconspicuous. Before it was a lounge, the building was a grocery store in the early 1920s. Then-owner Joe Alesce transformed it into Pastime Lounge, a popular dance hall with air-conditioning, which was considered a luxury back then. In the 1960s, Bobby Wesley and J.L. Mallet obtained the lounge and introduced snacks like pizza and sandwiches. After a brief halt in business during the construction of the nearby Horace Wilkinson Bridge over the Mississippi River, the joint grew in popularity in the '70s. Its proximity to LSU's campus became key during this time, as local law maintained a 1-mile alcohol exclusion ban from campus. Pastime attained historic landmark status in 2007. Wesley's son, Randy, runs the business today. pastimerestaurant.com
---
JAY'S BAR-B-Q, 1954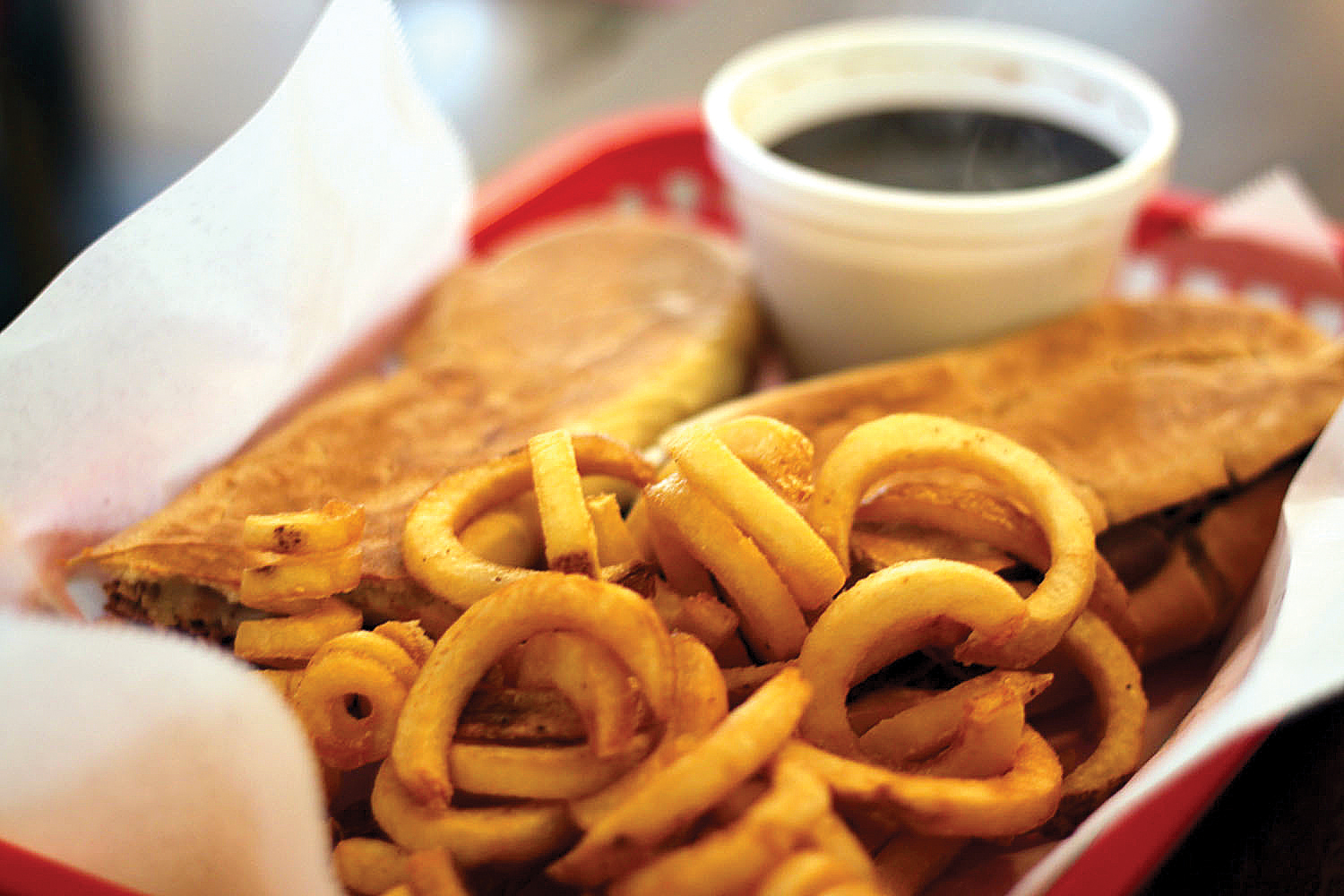 Jay's Bar-B-Q sauce recipe remains a mystery 50 years after its inception. Created by Jay himself, the thin, light brown sauce is strong and heavy on the vinegar. Albeit an acquired taste, it sets the joint apart. In 1954, Jay Prothro converted a hot dog stand into his barbecue joint at 4735 Government St., but moved the eatery next door a year later after a fire destroyed the original location. In 1960, Prothro remodeled a laundromat down the street into the present-day location. When Prothro retired in 1983, longtime employee Floyd Leblanc bought the business, which is owned and operated by his son, Milton, today. In 1978, Prothro's daughter, Connie, and her husband, Rick, opened Jay's second location on Sherwood Forest Boulevard. jaysbbq.com
---
FLEUR DE LIS PIZZA, 1946
If you're from Baton Rouge, you know Fleur de Lis. No GPS app is needed to navigate to its location—its pink exterior and cocktail lounge sign are unmistakable. Government Street was still a gravel road when Pam Rushing's family bought the Fleur de Lis Cocktail Lounge in 1946. The name stuck, even after Rushing's grandmother created the shop's now-famous square pizza on a rectangular cookie sheet. With Fleur de Lis, the key to long-term success has been not changing a thing. The pizza is modeled after the original recipe, and the interior still has a vintage phone booth inside. However, the walk-up window is your best bet for commuters grabbing a slice on-the-go. fleurdelispizza.com
---
FROSTOP, around 1957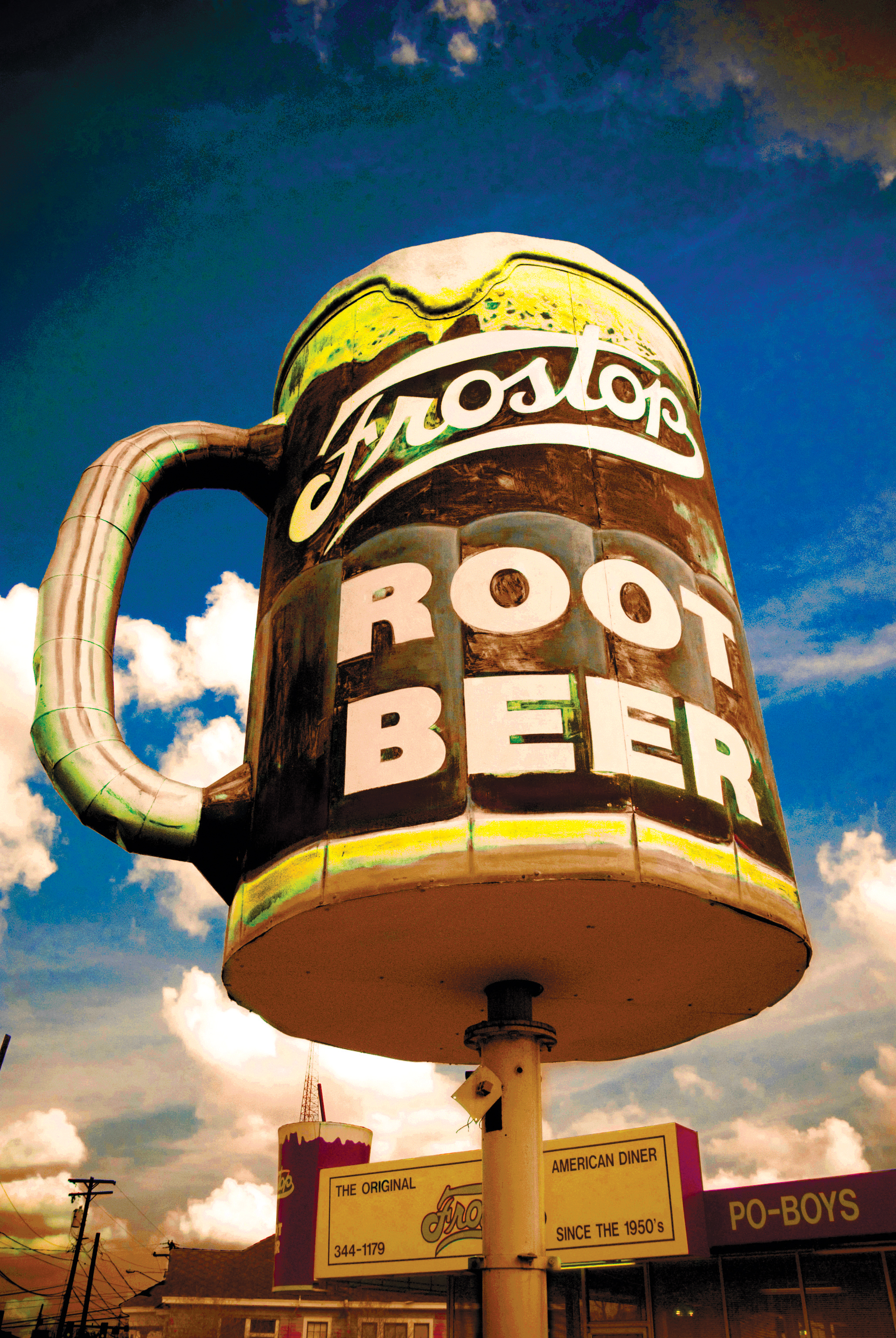 One of the last true '50s-style diners in the Capital City, Frostop has a character that can't be imitated. Known around the city for its unmistakable oversized root-beer-mug sign, the Government Street restaurant is a local landmark. The drive-in chain was established in Springfield, Ohio, in 1926, but arrived in Baton Rouge during the World War II boom. Thirteen original Frostop locations still operate today, six of which are in Louisiana. Black and white checkerboard countertops, wooden booths and a jukebox make it feel like the place hasn't changed since it opened. You can't leave without trying the signature: a Frostop root beer float in a frosted mug. Already craving one? Meet you there. frostoprestaurant.com
---
DEARMAN'S, 1958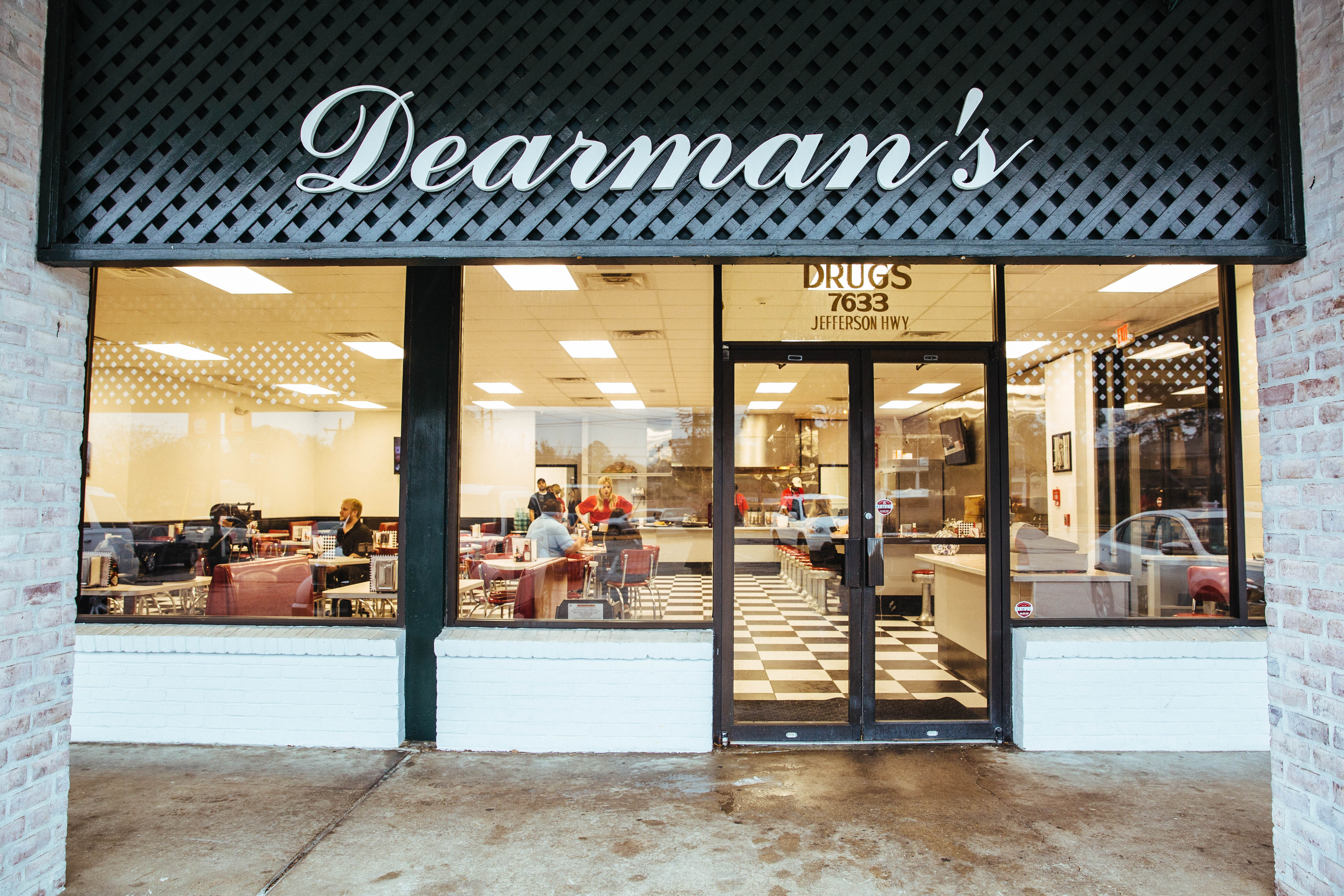 For a minute there, we almost lost Dearman's. The community was heartbroken after the diner burned down in 2016, and then the restaurant struggled to renew its lease for its Bocage Village Shopping Center location. A "Save Dearman's" Facebook page popped up and quickly garnered 1,300 followers who were missing their burgers and shakes. After nearly two years of repairs and red tape, the restaurant finally reopened at the end of last year. And as you might imagine—the restaurant drew a long line of hundreds of loyal diners, all eager for a seat in one of the iconic eatery's cherry red chairs. Call Dearman's at 924-1391.
---
EL RIO GRANDE MEXICAN RESTAURANT, 1962
El Rio Grande's yellow sign along Airline Highway reads simply "Mexican food" in black capital letters. Though the building may appear self-effacing, the food is anything but. Founded by Joe and Eva Urdiales more than 50 years ago, this is Baton Rouge's oldest Mexican restaurant. Hot burritos, packed chalupas, street tacos and El Presidente margaritas made by Joe's son, Raul, are just a few of the mouthwatering options from El Rio's menu. Its website describes Joe, 86, as the "patriarch of Baton Rouge's first family of Mexican food," and though he's passed the torch to Raul, Joe can still be found in the restaurant most days, preparing dishes or talking to customers at the eatery's same location on Airline Highway. Find El Rio Grande on Facebook.
---
PINETTA'S EUROPEAN RESTAURANT, 1962
Step inside Pinetta's, and you're transported to the Old World, with red-checkered tablecloths, dim lighting and a romantic ambiance. Opened by Tony Bubola and his family a few years after they immigrated from Trieste, Italy, in the '50s, devoted customer Diane Baringer loved the place so much, she took over the reins from the Bubolas in 1998. Today, the restaurant operates with its original menu, which includes Italian, Turkish, Armenian and German dishes, along with the popular three-day red sauce. Call Pinetta's at 387-9134.
---
GINO'S RESTAURANT, 1966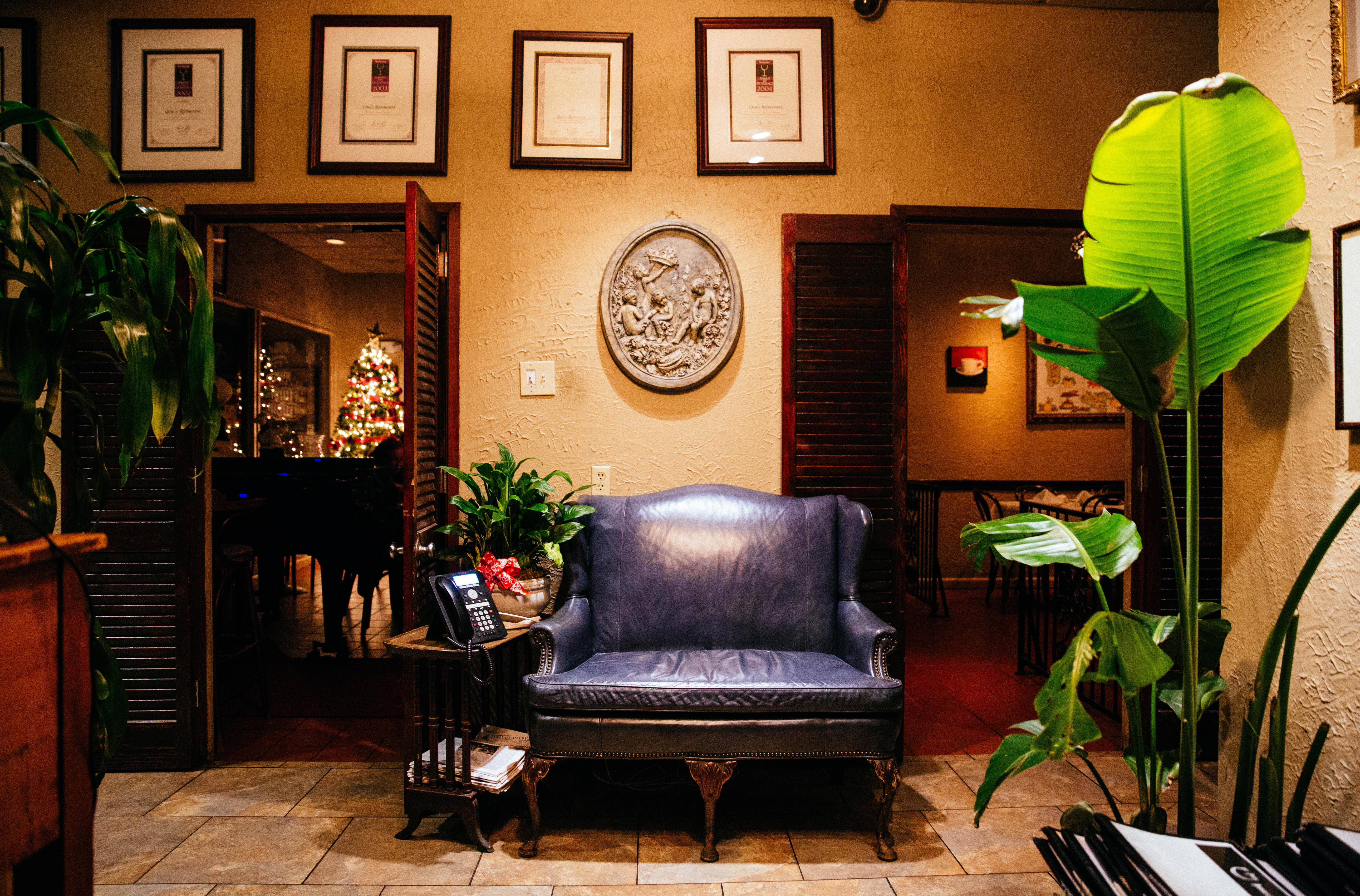 In Baton Rouge, when you hear the name "Marino," you probably think old-school Italian food. Gino's late founder Grace "Mama" Marino and her family opened the intimate eatery on Perkins Road in 1966, 15 years after they immigrated from Sicily. The restaurant took on its current form on Bennington Avenue in 1975. Gino's signature setting with low lighting, white linen tablecloths and dark wooden accents make it a top date spot. The ambiance is just a bonus, though—the food is really what makes Gino's special. Gino's promises traditional southern Italian, modeled from Mama's recipes, brought by a waiter who has likely served Mama's food for decades. ginosrestaurant.com
---
This article was originally published in the March 2018 issue of 225 Magazine.