---
For Jay Ducote, last night's Taco Tuesday event at S/ash Creative wasn't just a pop-up dinner. While he previewed dishes that could possibly be featured in his future White Star Market eatery Gov't Taco, he was also giving back to his community in a big way.
By simply buying a ticket to the event, each attendee contributed $10 that will go toward a fund helping local elementary school students who suffered in the flood. It's a cause that hits home for Ducote.
"My mom was a lifelong educator and my sister is currently an elementary school teacher," Ducote says. "The students and their families that got flooded out lost all of their possessions, which includes school uniforms and backpacks and other important supplies that you just don't necessarily think about having to replace."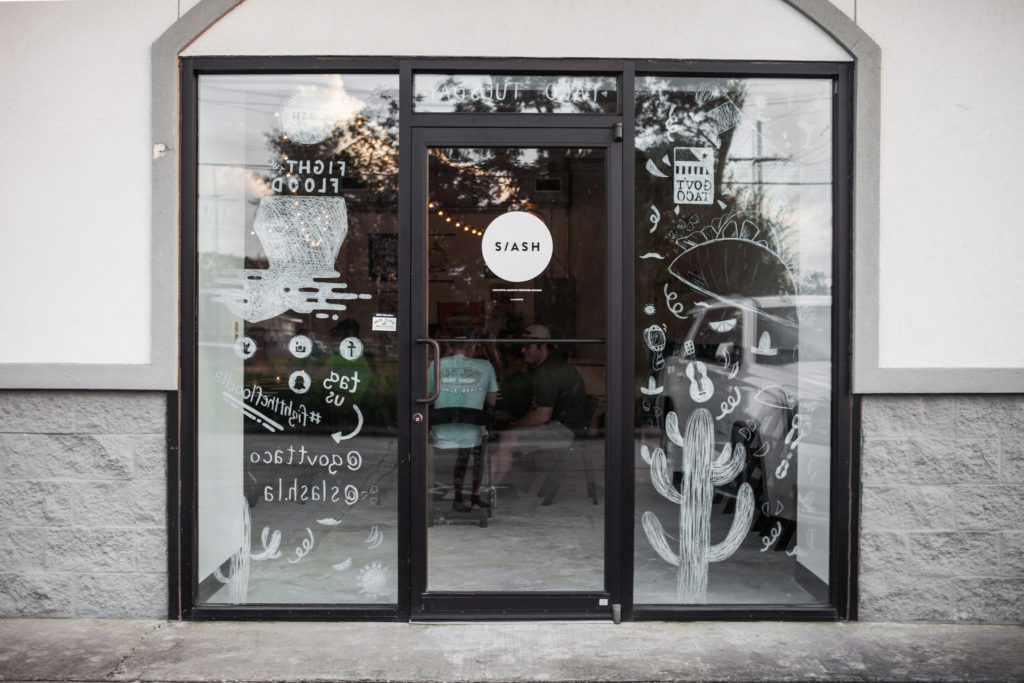 Ducote says the event's goal was to do as much as possible to help elementary students who are flood victims buy much-needed school supplies so their families don't have to worry about it. According to a Facebook post from Ducote following the event, they managed to raise $500 for the cause.
Of course, no Jay Ducote event is complete without some exciting food. Ducote says some of the tacos featured were "test runs" for future seasonal dishes at Gov't Taco, particularly the brisket taco, which he hopes can become a staple. He and his team got to showcase the generally unknown versatility of the food they intend to serve.
"For an event like this, we want to make sure we have all the elements of a taco that we want to present in each one," he says. "Like the right textures and flavors and overall complexity of components, but still just plain good, authentic flavors that aren't necessarily all Mexican, which I think our menu suggests."
Cupcake Allie helped out as well, contributing the dessert course for the menu.
---
What was on the Gov't Taco pop-up menu: