The second you open the door to Vanilla Sweet House, Zhen Yang greets you with a smile and an enthusiastic hello, even though chances are she's juggling several other tasks at once. As the co-owner and head honcho in the kitchen at Baton Rouge's newest bakery, Yang certainly has her hands full. But she's not complaining.
Although the bakery has been open just a month, it's already gaining a dedicated customer base. As I sat down with Yang at a wooden table decorated with a small potted plant in the center of her shop, she shared some of her favorite stories about customers who just couldn't get enough of her baked goods.
The way Yang tells it is that she likes to test out items that are not on the menu yet and see how customers respond. After she experimented one day with a batch of chocolate chip cookies, a customer returned, eagerly asking when they were going to have more. Having some dough in the fridge already, Yang whipped her up another batch on the spot.
"She said it was the best chocolate chip cookie she'd ever had," Yang says. "She was here waiting for half an hour, waiting for me to take the chocolate chip cookies out of the oven, which makes me really, really happy."
Another customer walked out of the store with their tea in hand, only to walk right back in to tell Yang it was the best tea he'd ever had, Yang says.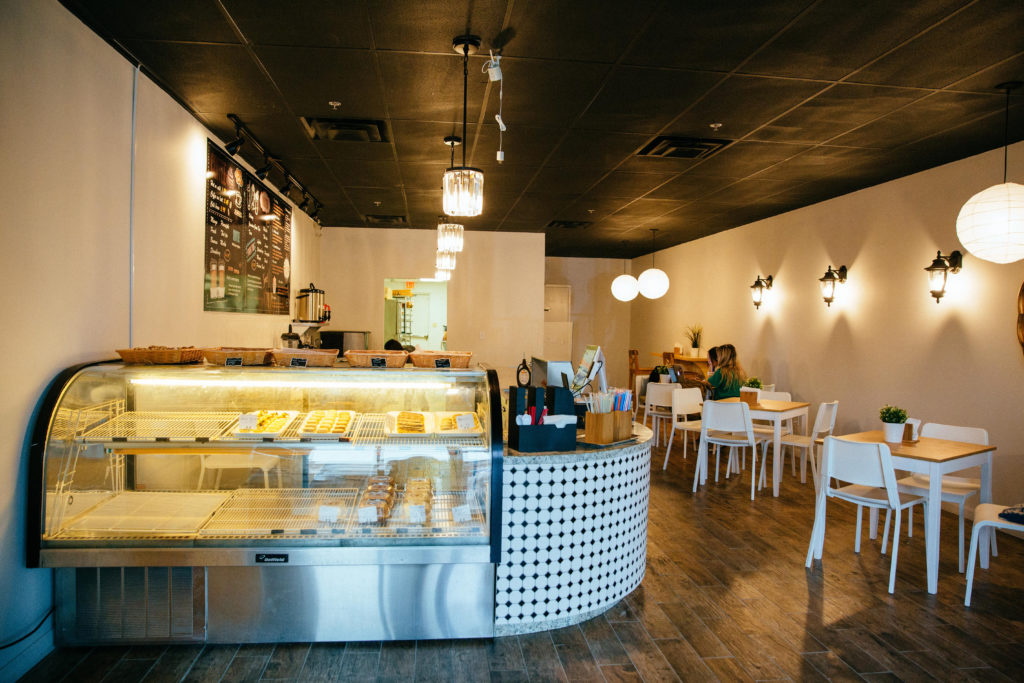 Besides tea and the occasional chocolate chip cookie, customers can enjoy coffee, smoothies and an assortment of rolled ice cream flavors, ranging from classics like cookie and cream to "Go Matcha," which contains red bean ice cream—an homage to Yang's Chinese roots.
Although she's been baking for as long as she can remember, running a bakery is still new territory for Yang. In these first several weeks, she has been actively seeking customer feedback, whether it's browsing Yelp reviews or asking customers with less of a sweet tooth what they would most like to see on the menu. Based on their responses, she's already planning to add a few savory items to her repertoire and to find a substitute for yogurt in her strawberry and yogurt mousse.
Vanilla Sweet House may be the new kid on the block now, but it neighbors quite a few Baton Rouge staples in the Acadian-Perkins Plaza. According to Yang, her landlord, Jon Claitor, was looking to bring a bakery to the shopping center, so he was eager for them to open quickly.
With its white walls and shelves and light granite countertops, the shop has an airy feel, just like its desserts. The walls are mostly blank—aside from several light fixtures—due to the opening rush. But to Yang, these bare walls scream potential. She plans to fill them with art from local artists and to work with local children's art studios to host art shows in the bakery.
It's just one of countless ideas she has buzzing around in her head, she says, just like her baked goods—waiting to be pulled out and put into fruition.
Vanilla Sweet  House is at 3617 Perkins Road, #1B. Its hours are Monday through Saturday, 10 a.m.-7 p.m., and Sunday, noon-6 p.m.