If you're anything like the 225 Dine team, you can't get enough of food-centric TV shows. While we were once passively watching Ina Garten cook with only the good olive oil or Giada De Laurentiis show off her Italian language skills on Food Network, the genre has become so much more in recent years, with plenty of serious documentaries on chefs and lots of lovingly shot visuals of gorgeous dishes.
Needless to say, we're hooked. These are some of our favorites streaming on Netflix right now.
---
'Chef's Table'
Breathtaking modern cinematography and compelling storytelling make Chef's Table a cooking show to remember. Released in 2015, Netflix's documentary series takes viewers inside the creative minds and lives of world-renowned chefs.
The stories are what separates Chef's Table from other cooking shows, though. Whether it's a Buddhist nun in South Korea or an Italian chef who found his wife in New York, each story is unique.
Pro tip: You don't have to watch the episodes in order. Skip around and pick your favorite storylines!
'The Great British Baking Show'
Dive into the world of British baked goods on PBS's The Great British Baking Show. On the ten-week cooking show competition, 12 amateur bakers compete to be named the United Kingdom's Best Baker.
Throughout the competition, bakers make everything from raspberry and lemon swiss rolls to a peanut salted caramel and chocolate tart. The most nerve-wracking part? When it's clear they might not succeed. The best part? Watching the bakers beat the clock and finish their decorative pastries in time.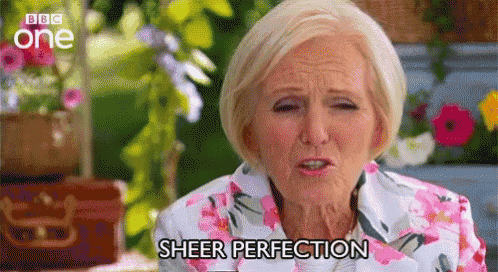 'The Mind of a Chef'
Ever wondered what it'd be like to think like a chef? Look no further. PBS's Emmy-winning and James Beard Award-winning series, The Mind of a Chef, takes a humorous and educational spin on a typical traveling cooking show.
Narrated by Chef Anthony Bourdain, each season brings on a different chef with new recipes and destinations. Over the four seasons, chefs travel everywhere from Kentucky to Argentina, trying new techniques like open-fire cooking and fermentation.  
'Cooked'
Join acclaimed food writer Michael Pollan in learning about the wonders of cooking and how it connects people in Netflix's documentary series, Cooked. With only four episodes, Pollan goes back to the basics and learns how to cook.
Based on his 2013 book by the same name, each episode explores one of the four natural elements: fire, water, air and earth. As each episode unfolds, viewers learn how each element is essential to the art of cooking and how ancient and modern cooking interact with the elements.