---
Think back to when you were a kid. What was the one food your mom could always get you to eat, no matter how cold or sick or upset you were? It's the culinary equivalent of snuggling into a warm security blanket and getting ready to nap off the carbs. The first comfort food you ever knew: macaroni and cheese.
As adults, our taste in mac and cheese may get a little more highbrow, but its place in our hearts never changes. One bite takes you right back to before you cared about calories, to a time when you just ate whatever made you happiest. Mac and cheese is magic.
Roadhouse Mac from Red, White and Que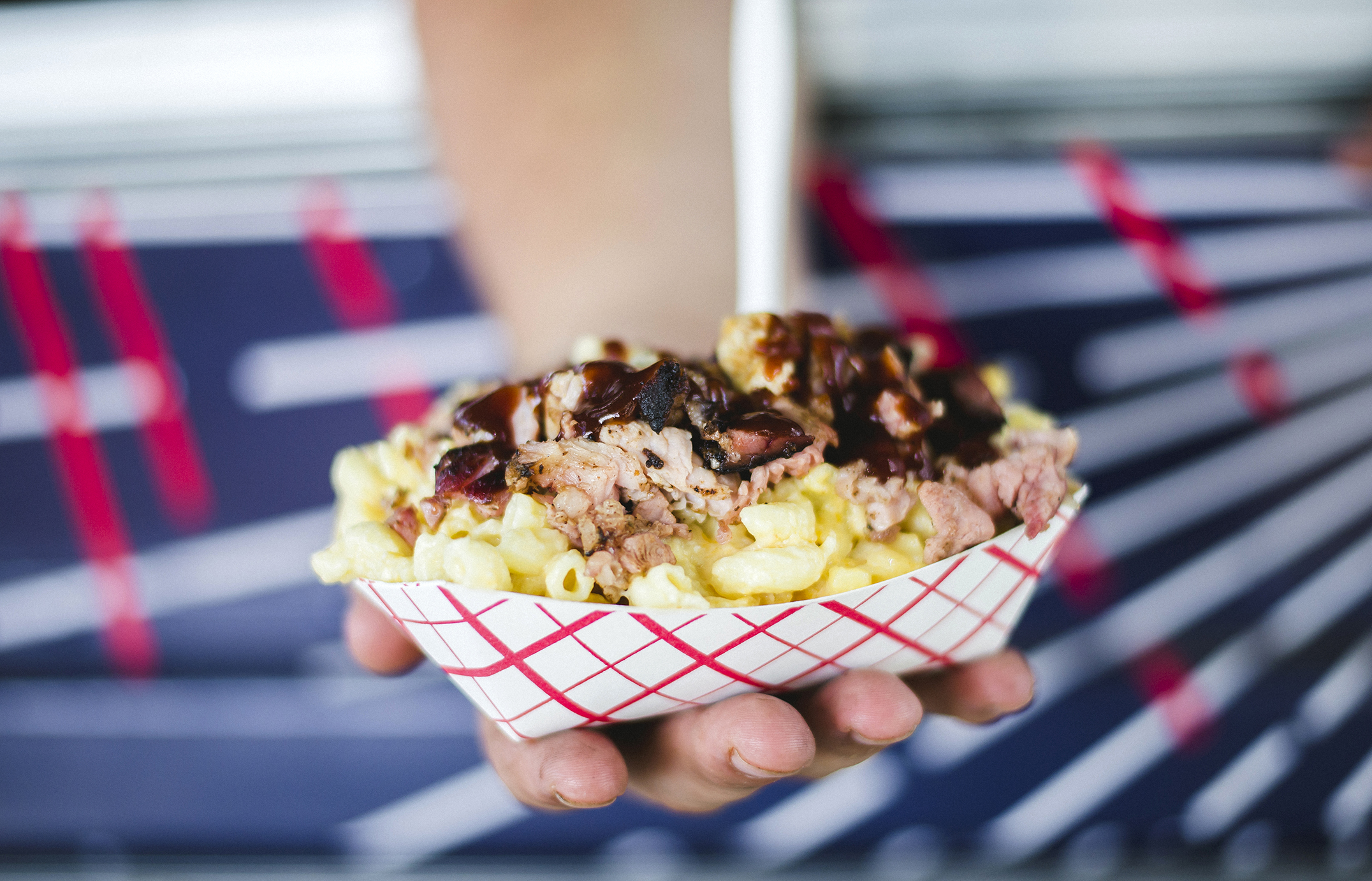 Sometimes a mac is as much about the toppings as it is about the noodles and cheese. For a no-frills, stick-to-your-ribs mac and cheese experience, track down the Red, White & Que food truck for its Roadhouse Mac, which comes piled with pulled pork, a barbecue sauce drizzle and cracklin crumbles. It's got crunch. It's got smokiness. It's got spice. It's the best parts of a cookout rolled into one hearty mac and served hot through a good old food truck window. Classic American comfort. facebook.com/RedWhiteandQueBR
Crawfish and 3-cheese macaroni from The Chimes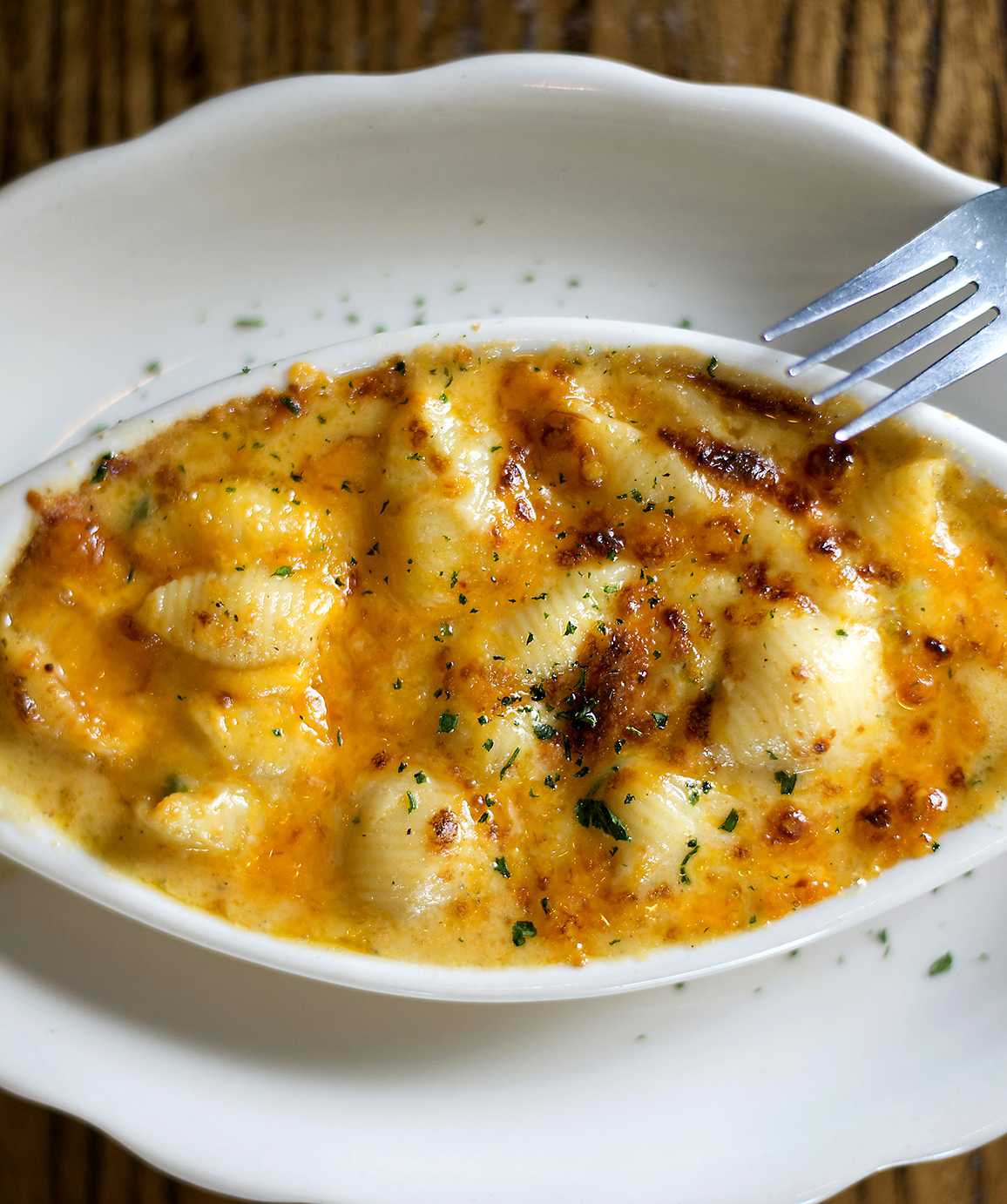 ---
There's nothing quite as comforting as an old favorite, and for many of us in Baton Rouge, The Chimes is the oldest favorite we've got. This mac may be hiding under the appetizers portion of the menu, but it's earned the title of a meal on its own. Creamy with a peppery heat, a mix of cheddar, Gouda and pepper jack cheeses makes this mac the cheesiest in town, with the uniquely Cajun twist of crawfish tails mixed in with the pasta shells. Wash it down with a cold beer, and you're ready to hibernate for the winter. thechimes.com
Truffled Mac from Pelican House
A beer and a rich, housemade cheese sauce drizzled in truffle oil sound like just the carb coma you need. And Pelican House has stepped up its mac game even more—it recently added a garlic bacon mac to the menu. thepelicanbar.com
Lobster Mac & Cheese from 18 Steak at L'Auberge
For the treat-yo-self experience. Made with smoked cheddar, fontina and Gruyere, this decadent mac is technically a side but comes in a satisfyingly huge serving. lbatonrouge.com
Mac & Cheese Croquettes from Bistro Byronz
If you can't decide between something fried and something full of cheese, Bistro Byronz has your back. Its mac and cheese croquettes are made by battering and deep-frying balls of the restaurant's famous bleu cheese mac, and they're frighteningly addictive. bistrobyronz.com
---
This article was originally published in the December 2016 issue of 225 Magazine.