---
An event with humble beginnings, organized and hosted by community members who just wanted to do their part in the flood relief effort, Fundraiser Under the Overpass quickly morphed from a small cookout into a citywide fundraiser employing the efforts of more than 30 combined restaurants and beverage companies, nearly 20 sponsors and 70 volunteers.
Thrown together in less than a week, the event was a massive success and well surpassed its $12,000 goal, tallying up a total of more than $45,000 in donations from admission, silent auction bids and T-shirt sales. 
Those aren't the only impressive numbers—a total of 2,700 pounds of food were donated to make the fundraiser possible, the silent auction tables boasted more than 50 gifts from local companies and about 25 art donations from local artists, and material donations such as bedding, clothes and toiletries filled a moving truck to the top.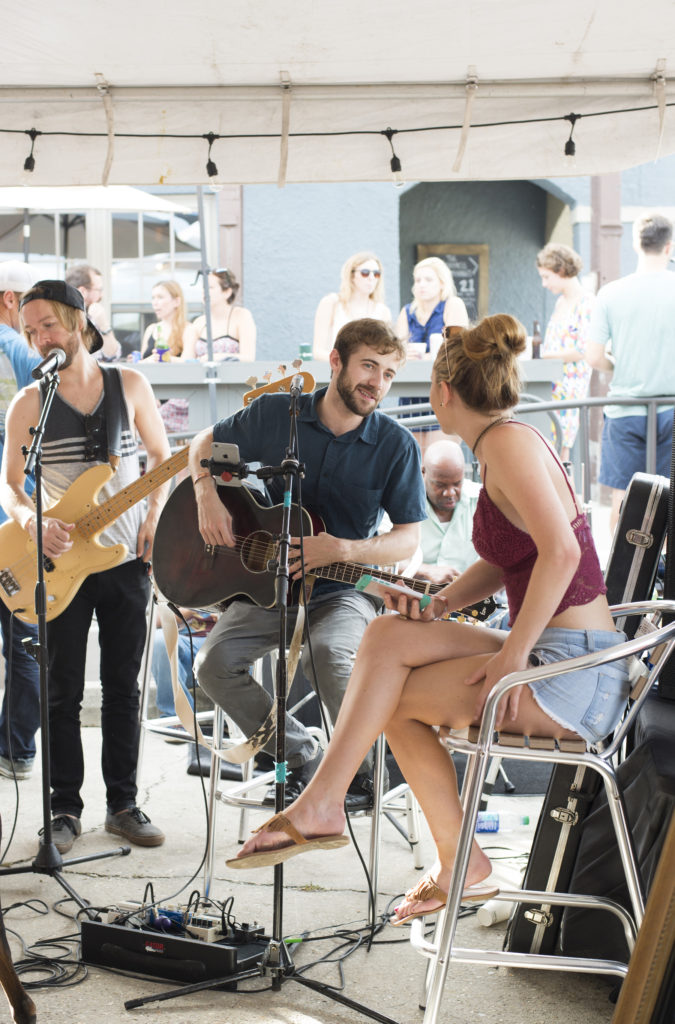 While local restaurateurs and volunteers served attendees food and drinks at the event, teams of runners stayed behind the scenes and delivered 10 kettles of jambalaya, pastalaya and red beans to shelters.
The event organizers came from various parts of Baton Rouge. Nick Hufft of the The Overpass Merchant sparked the idea, and his partner Dustin Malina joined him. Not long after followed Kenny Nguyen and Gus Murillo of design company Three Sixty Eight, Jahir Barros of Yellow Pages, Chad Hughes of Ivar's Sports Bar & Grill, Ryan Grizzaffi of The Cajun Spoon, Laura Siu of Metairie Bank, Stephanie Landry of Blue Porch Studios and Elevator Projects, Kenney Swenson Jr. of KLS Services and Chelsey Laborde Blankenship of SoSis and FUSE. 
The night before the event, the organizers set up a donation page on Classy.org in order to allow attendees to pre-register with the minimum $25 donation. Initially, the team expected to attract anywhere between 250-500 attendees. They were awestruck when more than 900 poured in during the event's six hours.
Hughes says the turnout proves that Baton Rouge really is unbroken, a nod to the popular hashtag #unBRoken.
"We were certainly not expecting such an amazing response to the event," he says, "but that just goes to show how incredible the community spirit is in Baton Rouge. From the donated food, beer, soft drinks and auction items to the awesome army of volunteers, I have never been more proud to call Baton Rouge home."
Money raised from Fundraiser Under the Overpass will have a direct impact on flood victims: It went directly to the Louisiana Flood Relief Fund set up by the Baton Rouge Area Foundation.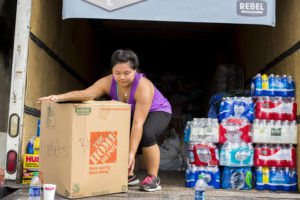 In addition to the monetary proceeds and supplies donated, Nguyen says he thinks Fundraiser Under the Overpass also had a great emotional impact on the flood relief effort.
"We had people that were gutting houses all week that needed a break, people that wanted to give back but couldn't do it through physical labor, and people that were out of town and passing by that were curious about our community," he says. "Overall, what this event did was that it gave everyone a chance to get together and take a break from a very tough week for a good cause through food, booze and music."
Nguyen says he knows realistically the funds raised at the event won't singlehandedly fix everything. It's important to remember that disaster recovery is a marathon, not a sprint, he says.
"What the [event's] purpose was is to help bring some hope and relaxation for those working all week to enjoy for a good cause," he says. "What will fix this community will be the continued long hours of joining together gutting houses, bringing national attention and awareness to the disaster, and helping those in shelters get on their feet to get things moving."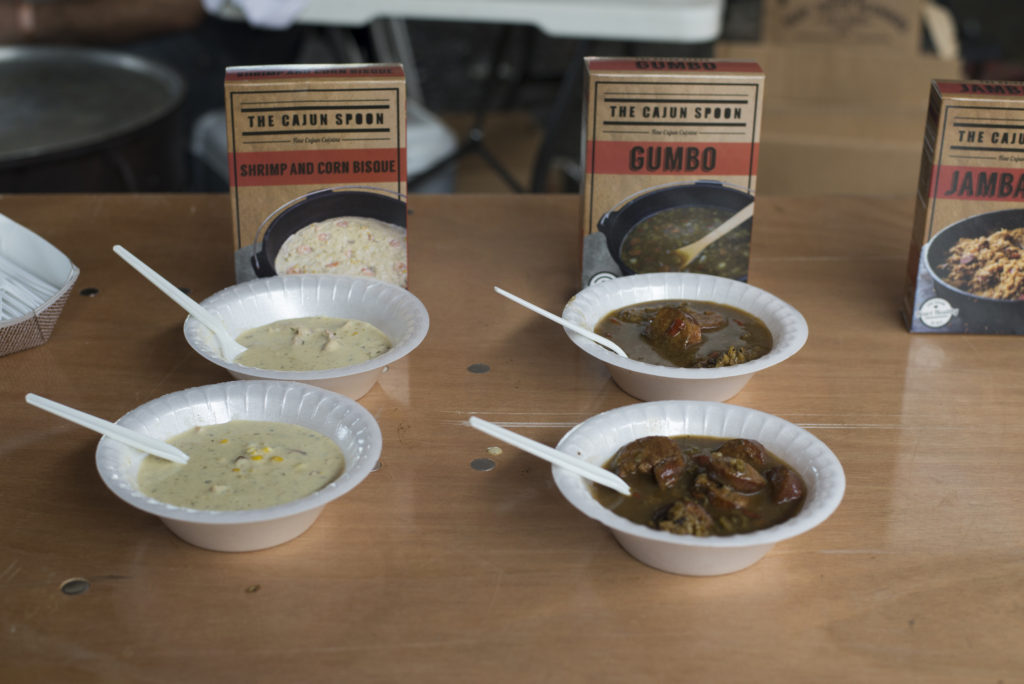 See more photos and videos from the event on Facebook.