Bite and Booze founder Jay D. Ducote shares his

top five favorite places

to get the side dish in Baton Rouge
When you talk about the best burgers in town, you can't forget to mention the best fries. As my waistline shows, I've never shied away from a good fry. Whether loaded with cheesy goodness or served with a slathering of curries, a good French fry can give even the mighty burger a run for its money. Here are five of my favorite fries around: 
CHELSEA'S CAFÉ
The grilled cheese on focaccia isn't the only dairy-driven deliciousness at this quirky overpass joint. Chelsea's cheese fries are heavily smothered in a creamy blend of cheeses and speckled with pickled jalapeños. Ranch is a typical cheese fry sidekick, but Chelsea's makes it interesting with a savory au jus to boot. chelseascafe.com
DOE'S EAT PLACE
At a place where you order steaks by the pound, you wouldn't expect the sides to shine as brightly as the beef. OK … they don't. (Simply because the prime beef is just too good.) But, the fries at Doe's have a hearty natural cut, an appropriate crispness, and when dredged through the pan drippings pooling around the steak, they're unbeatable. Trust me, you won't miss the baked potato. doeseatplace.com
CAPITAL CITY GRILL
Small but mighty, these matchstick fries hold a special place on my plate. With their tiny yet ever-so-crunchy infrastructure, the matchstick fries at Capital City Grill are the perfect accompaniment to any of their sandwiches. They delicately drag through ketchup only to be consumed in bulk quantities because I can never pick them up one at a time. capitalcitygrill.net
SOUTH OF PHILLY
There's something special about a hand-cut French fry that's been deep fried to golden ecstasy in peanut oil. South of Philly, known for its cheesesteaks, has some amazing onion rings as well—but the fries are always an attention-stealer on my visits. They are the perfect balance of fresh potatoes, proper oil and adequate salting that makes a great fry a great fry. They're simple, but that's the thing about fries … sometimes it is best to not complicate things. rollinonsubs.com
THE LONDONER
Traditional chips with a twist. The Londoner makes a nod to England's large Indian population with its curry fries. The spice kicks the fries up a few notches and sets the restaurant's pub food apart. The fries themselves are worthy of mention, but it is the curry that keeps me coming back for more. thelondonerbatonrouge.com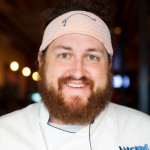 Jay Ducote eats and drinks for a living. He celebrates the culinary culture around Louisiana and everywhere he travels on his website and radio show, Bite and Booze (biteandbooze.com).
---
This story was published as part of our March 2015 issue's "Extreme Burgers of the Capital City" cover story. Read more here.